HomePage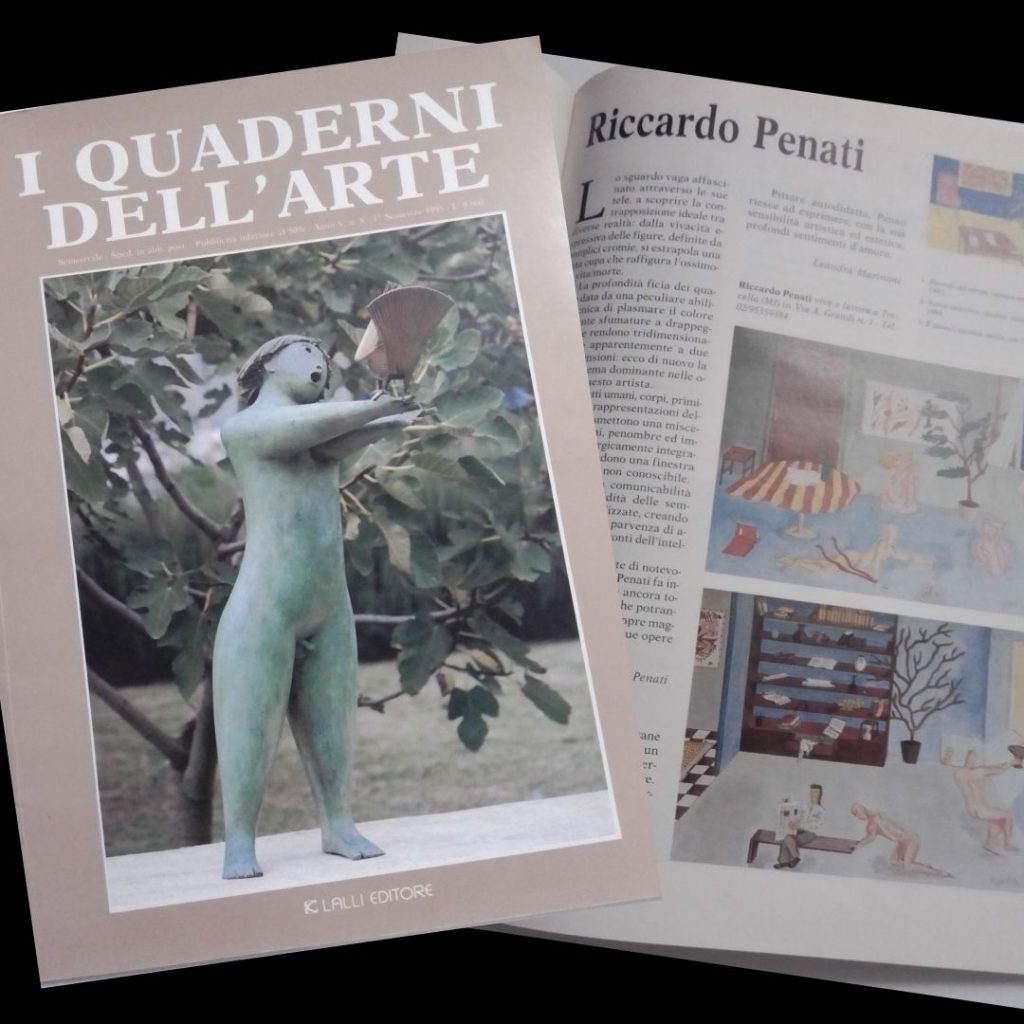 RikPen esponente della PopArt nell'attuale scena Internazionale.
Rik Pen (Riccardo Penati all'anagrafe) si avvicina alla pittura e alle arti grafiche fin da molto giovane.
Si dedica alla pittura ad olio per poi passare alla grafica vettoriale e digitale, realizzando opere che sono state vendute in tutto il mondo, per arrivare infine alla PopArt e StreetArt.
I suoi lavori si ispirano a Brainwash, Obey, Andy Warhol e Roy Lichtenstein.
_________________________________
RikPen exponent of PopArt in the current international scene.
Rik Pen (Riccardo Penati) approaches painting and graphic arts from a very young age.
He devoted himself to oil painting and then moved on to vector and digital graphics, creating works that were sold all over the world, finally arriving at PopArt and StreetArt.
His works are inspired by Brainwash, Obey, Andy Warhol and Roy Lichtenstein.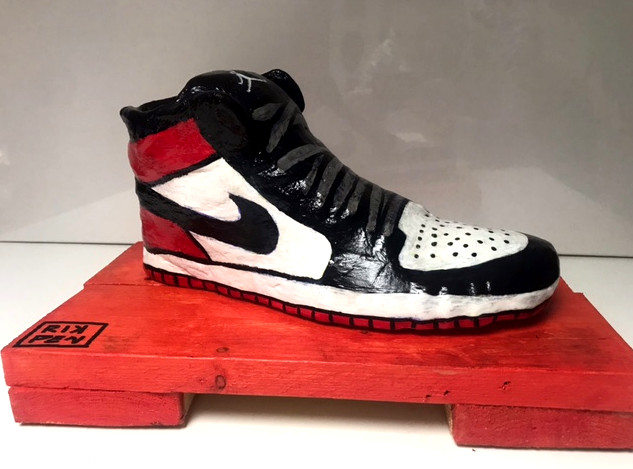 Materiali: Gesso e acrilico. Base in legno e acrilico




Tipo opera: scultura




Tiratura: pezzo unico




Dimensioni 35 x 20 x 22 cm – scala 1:1




Peso 4kg
Tavole su pagine di giornale / On newspaper pages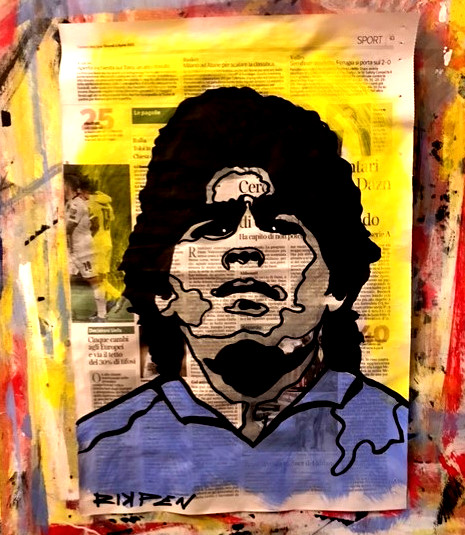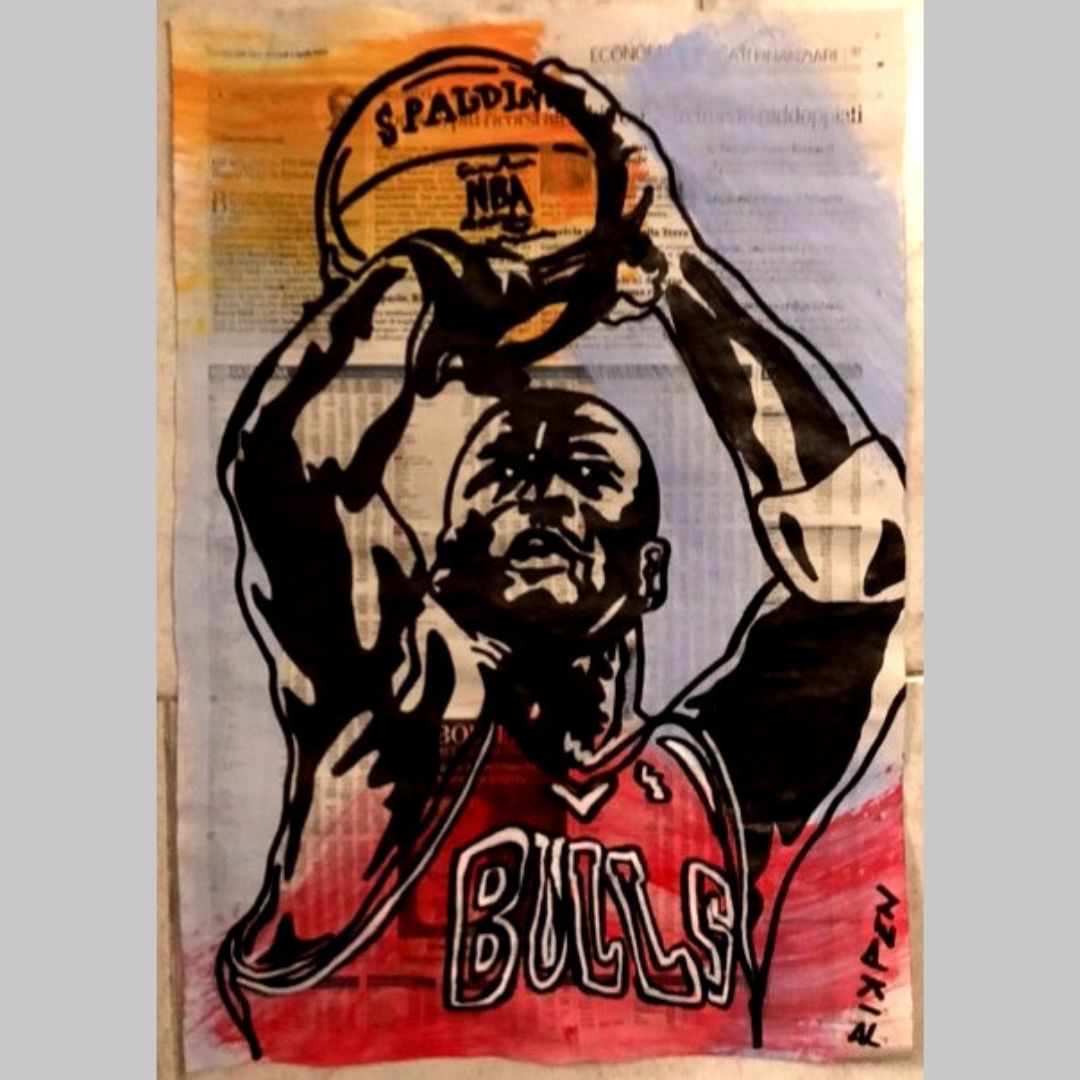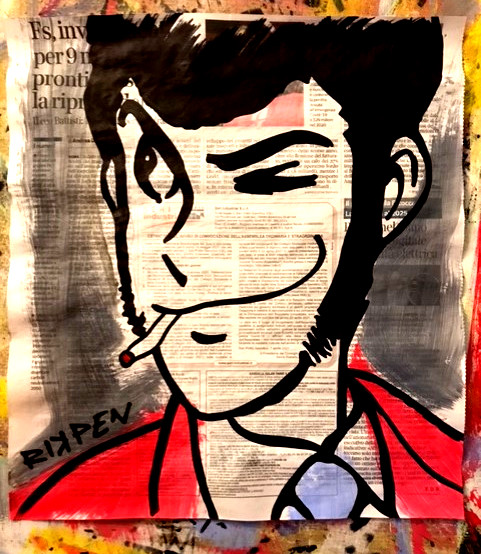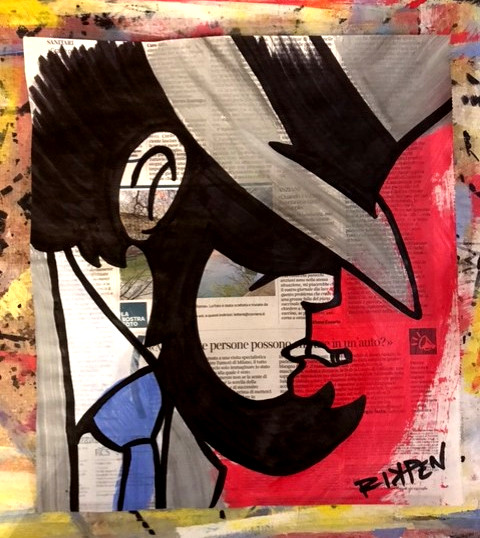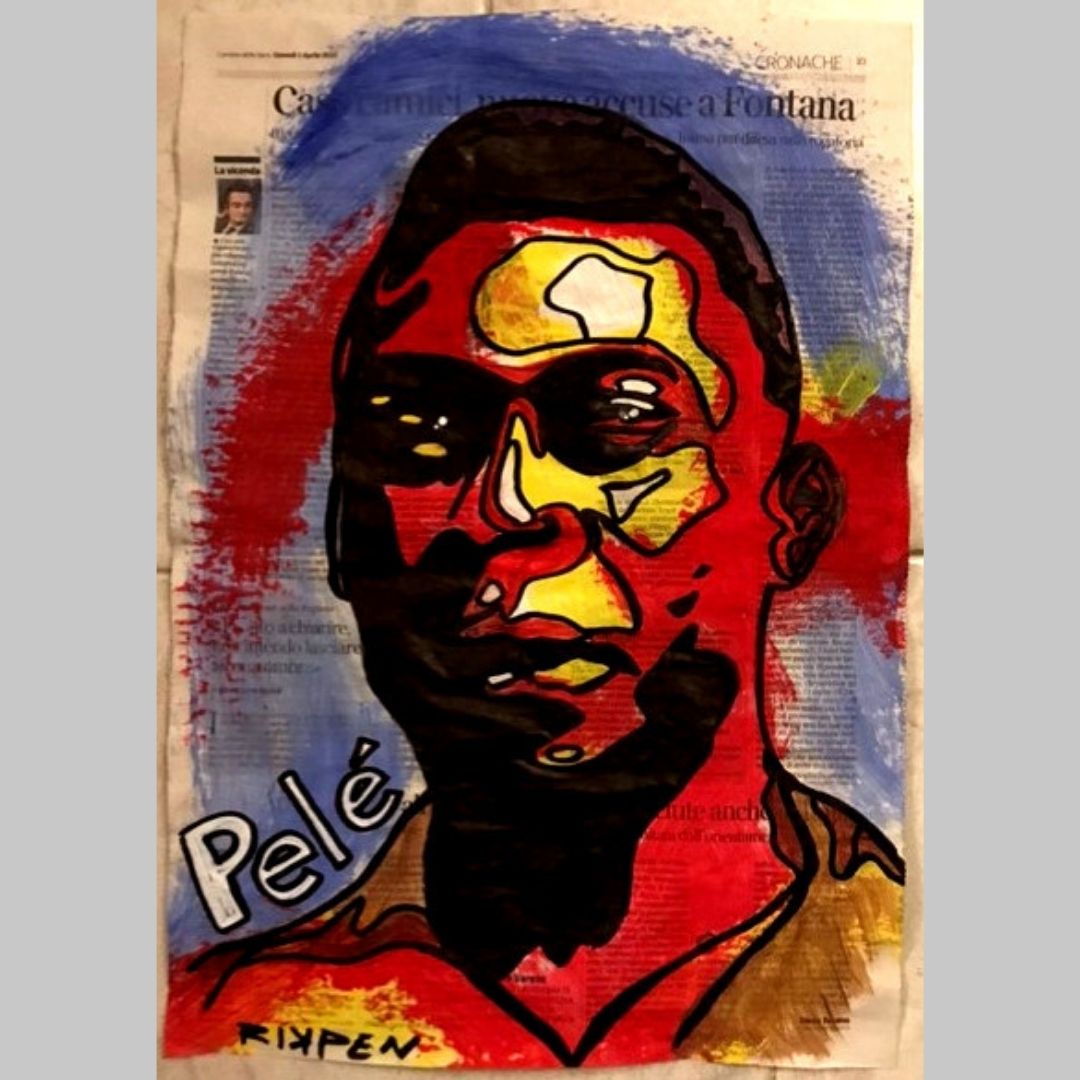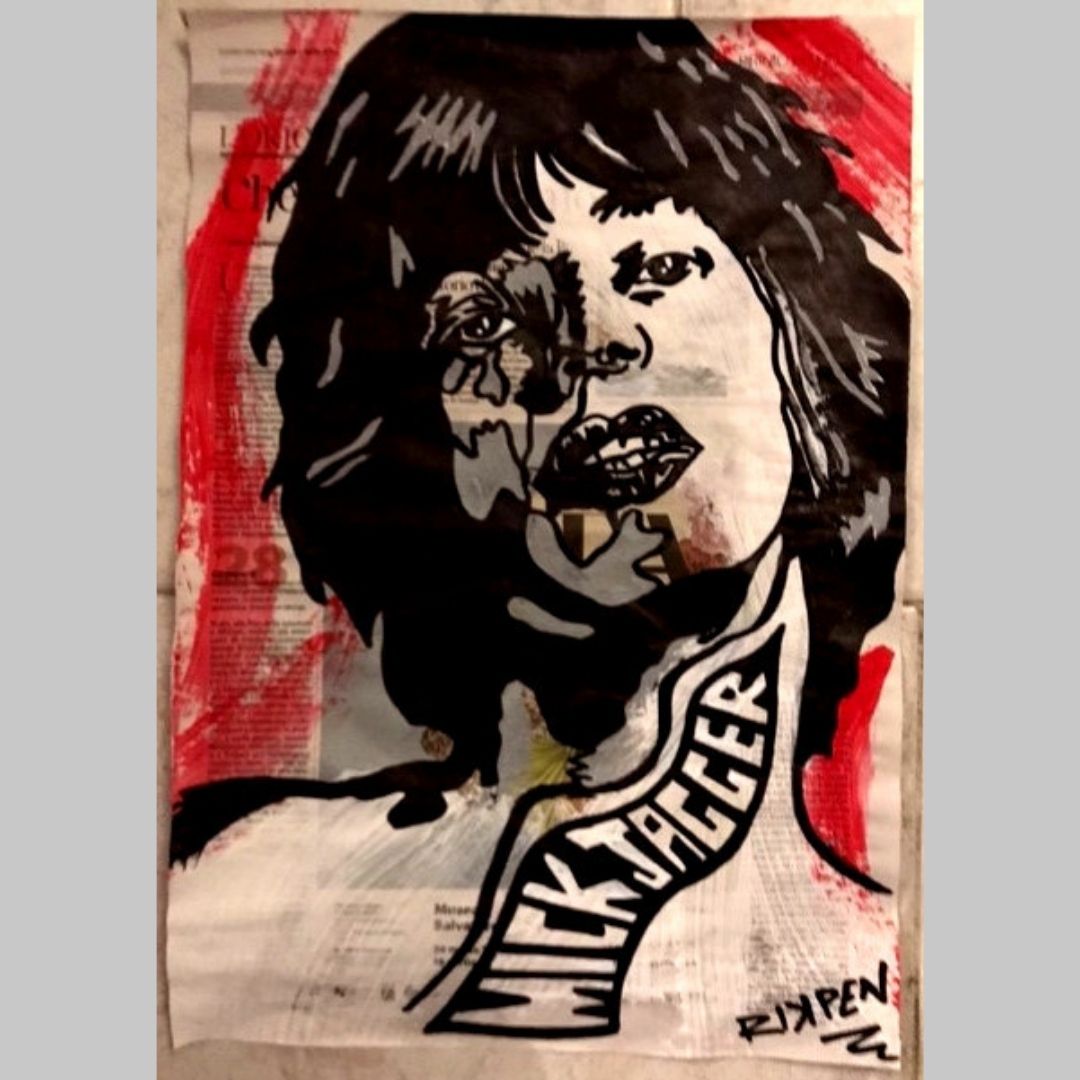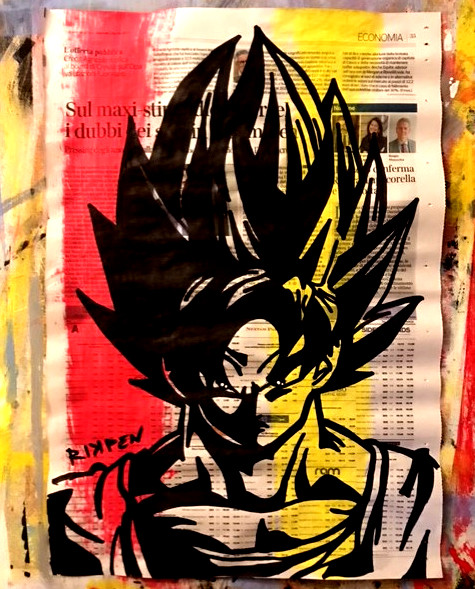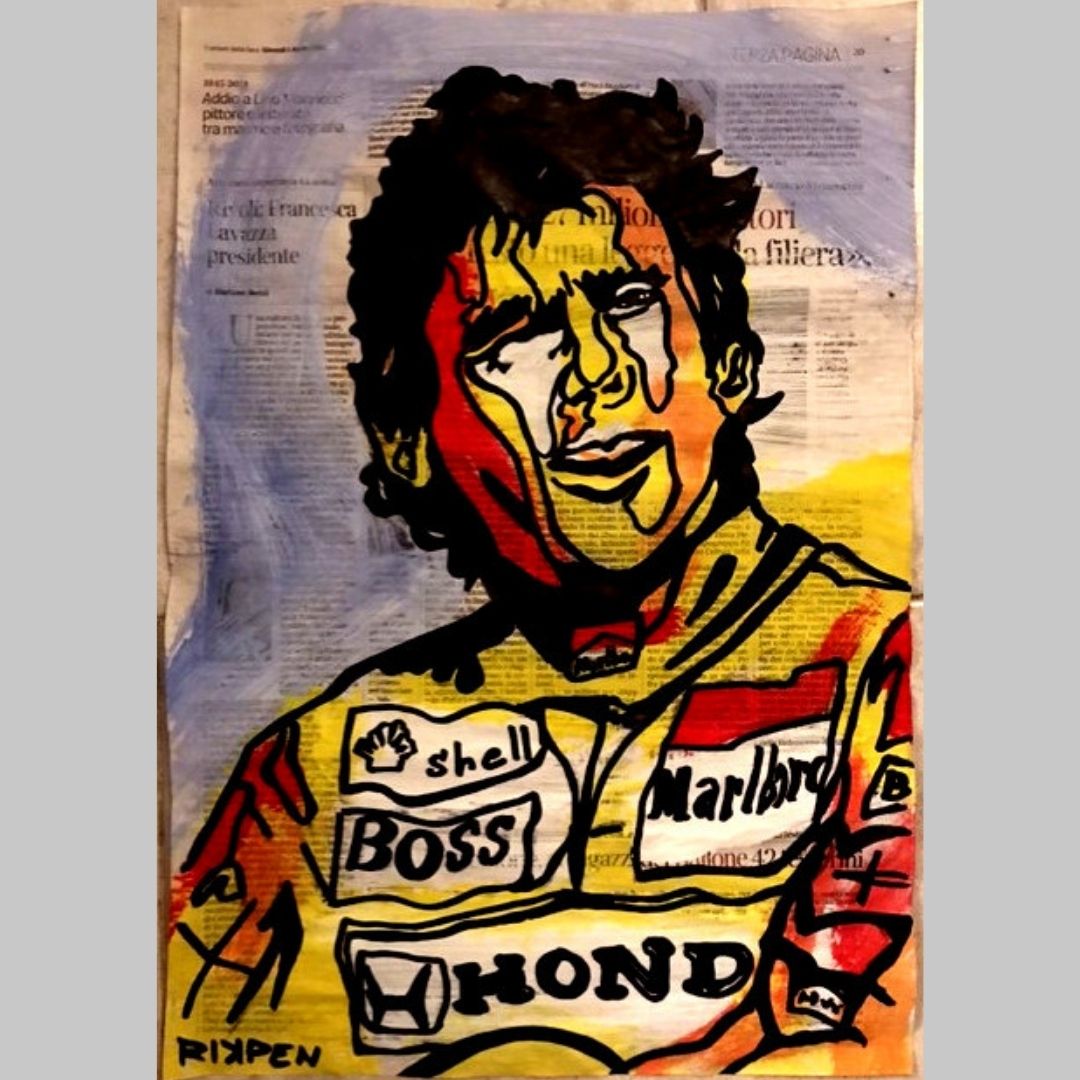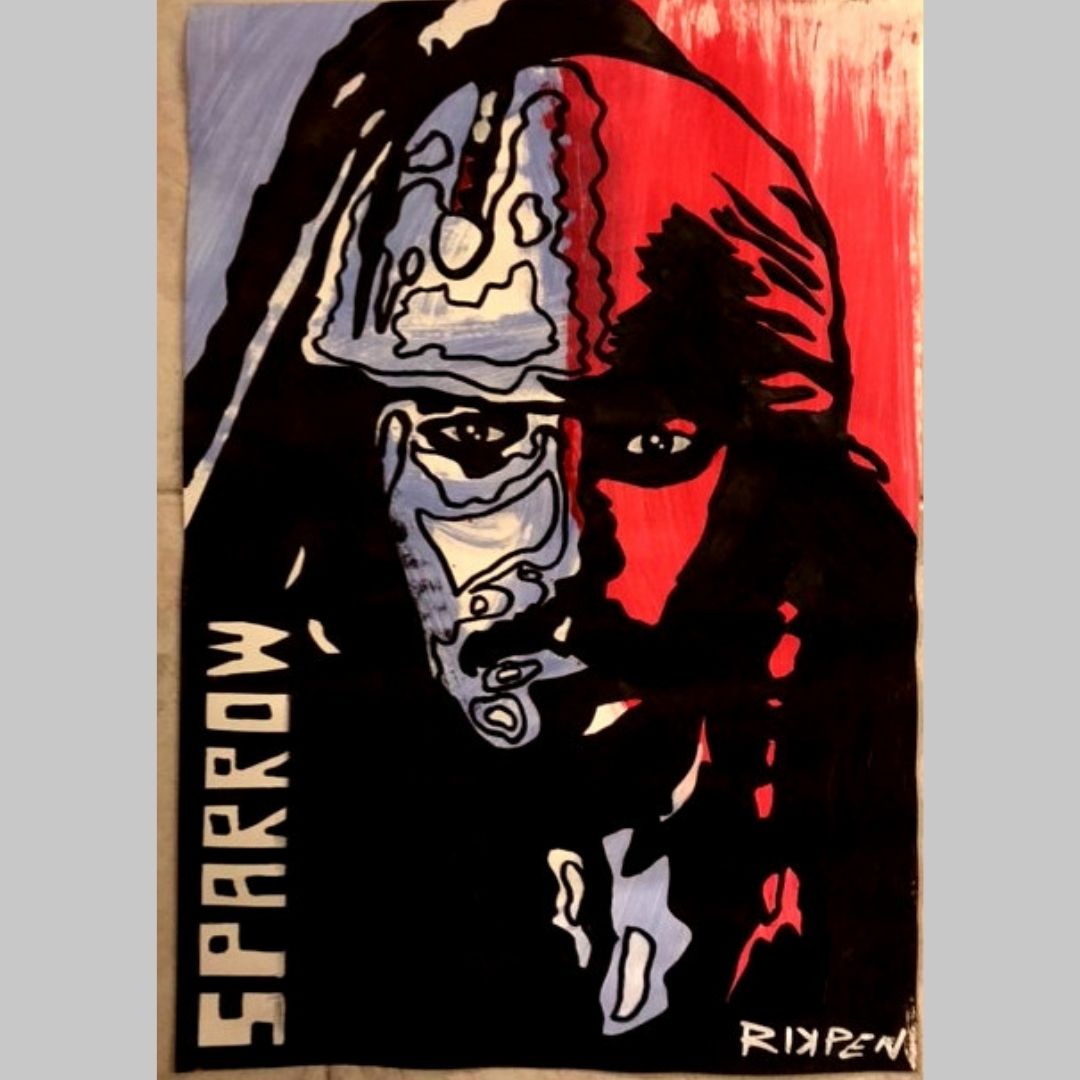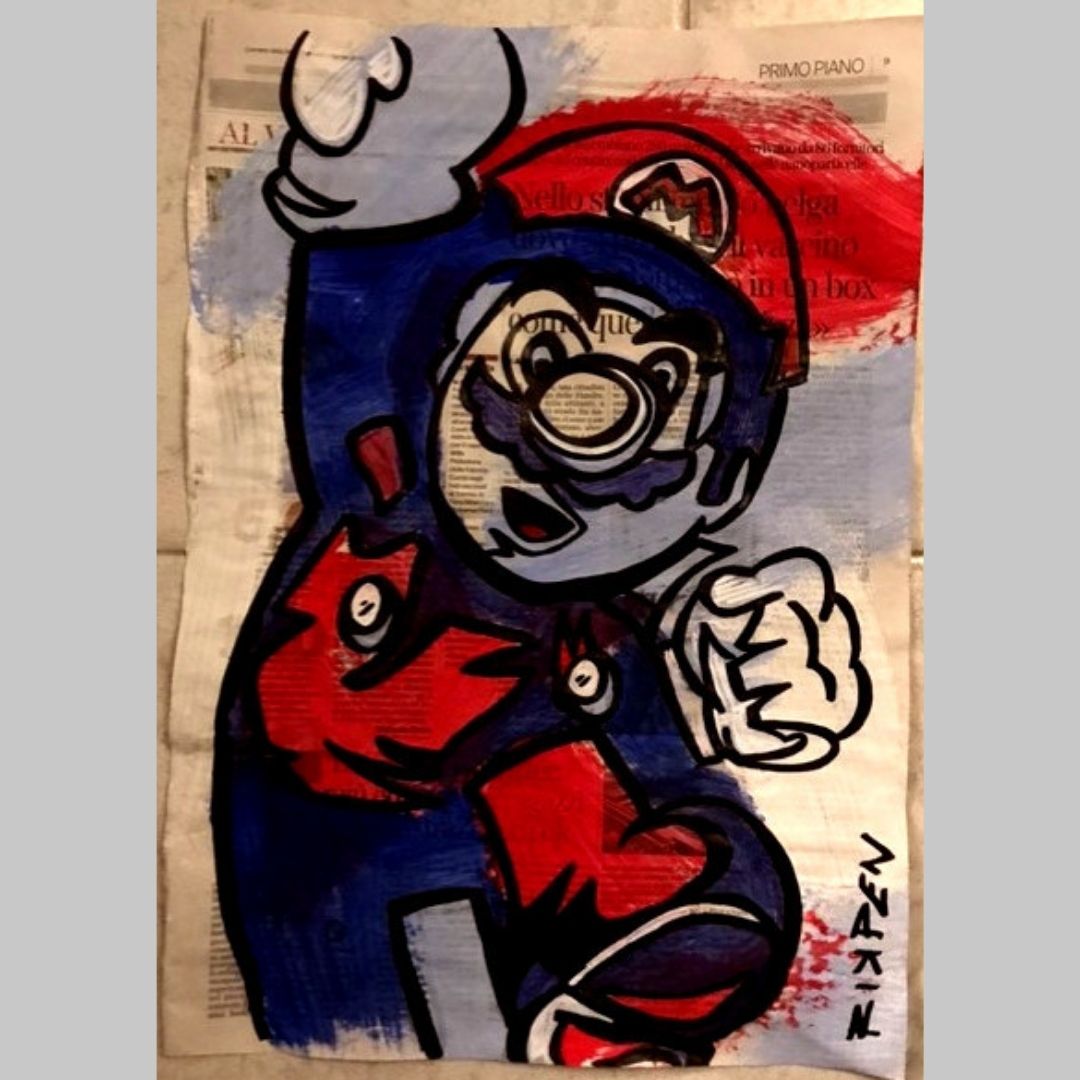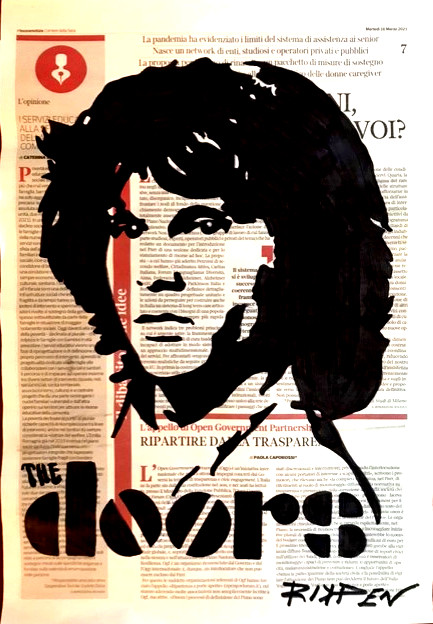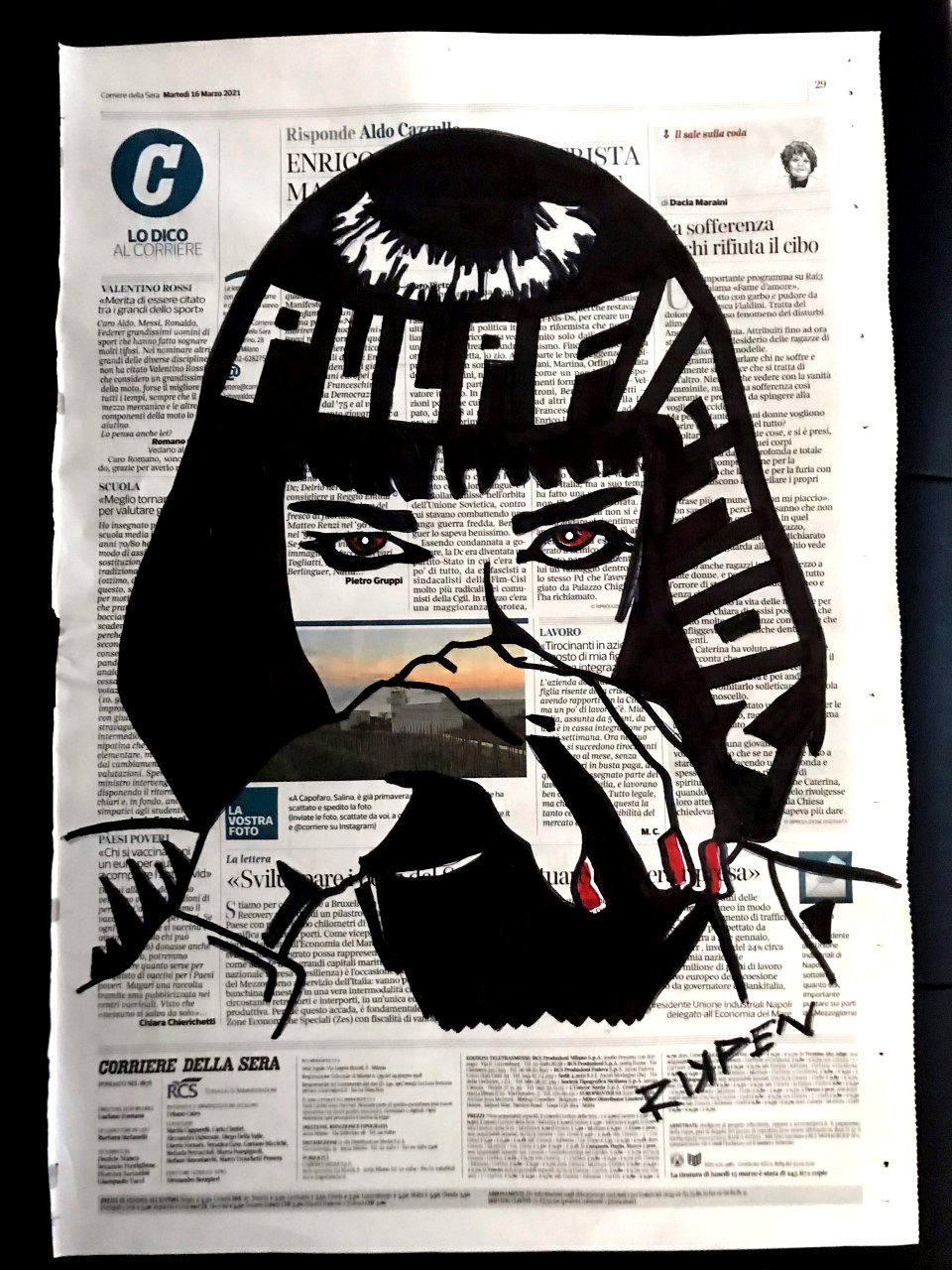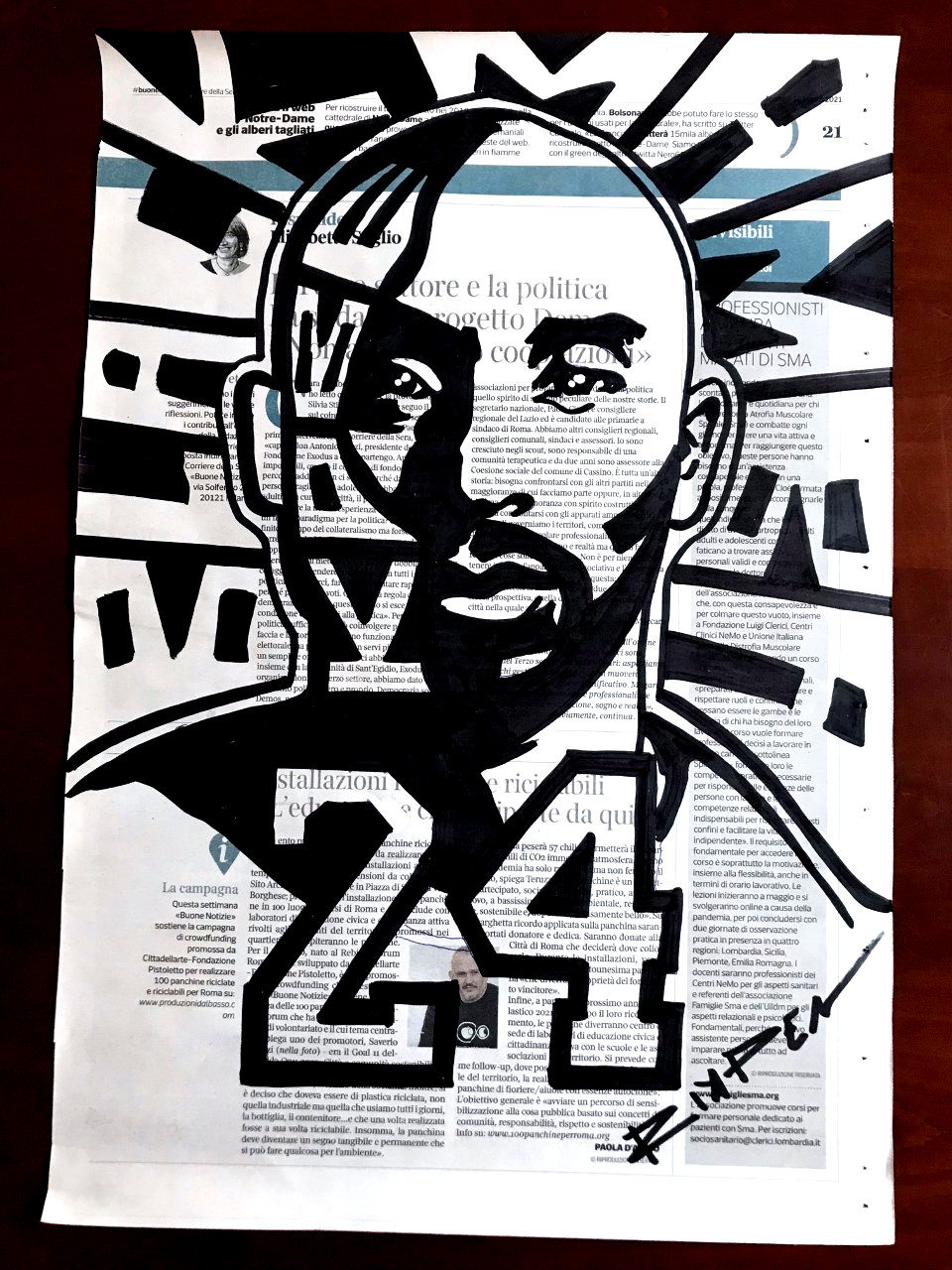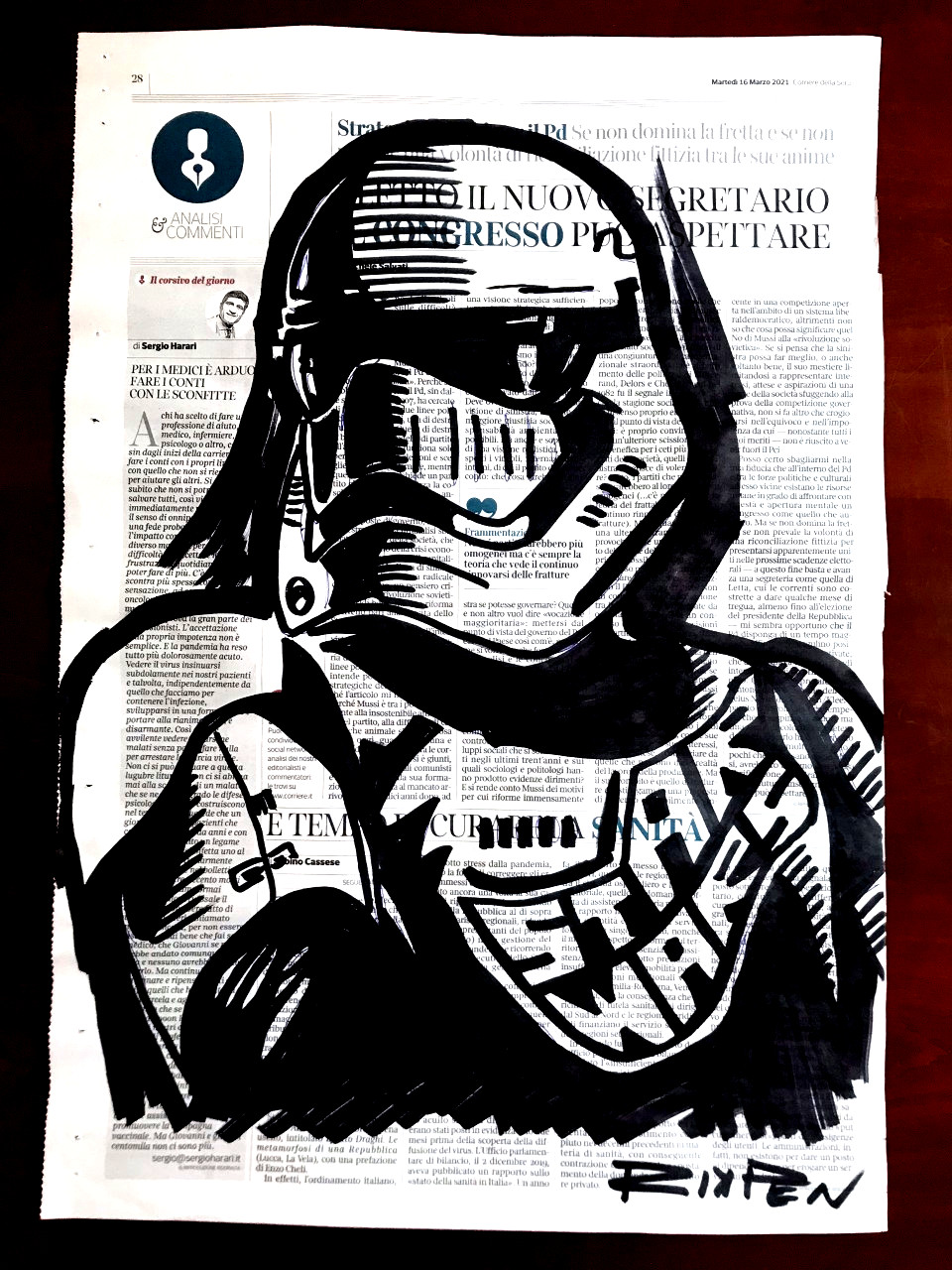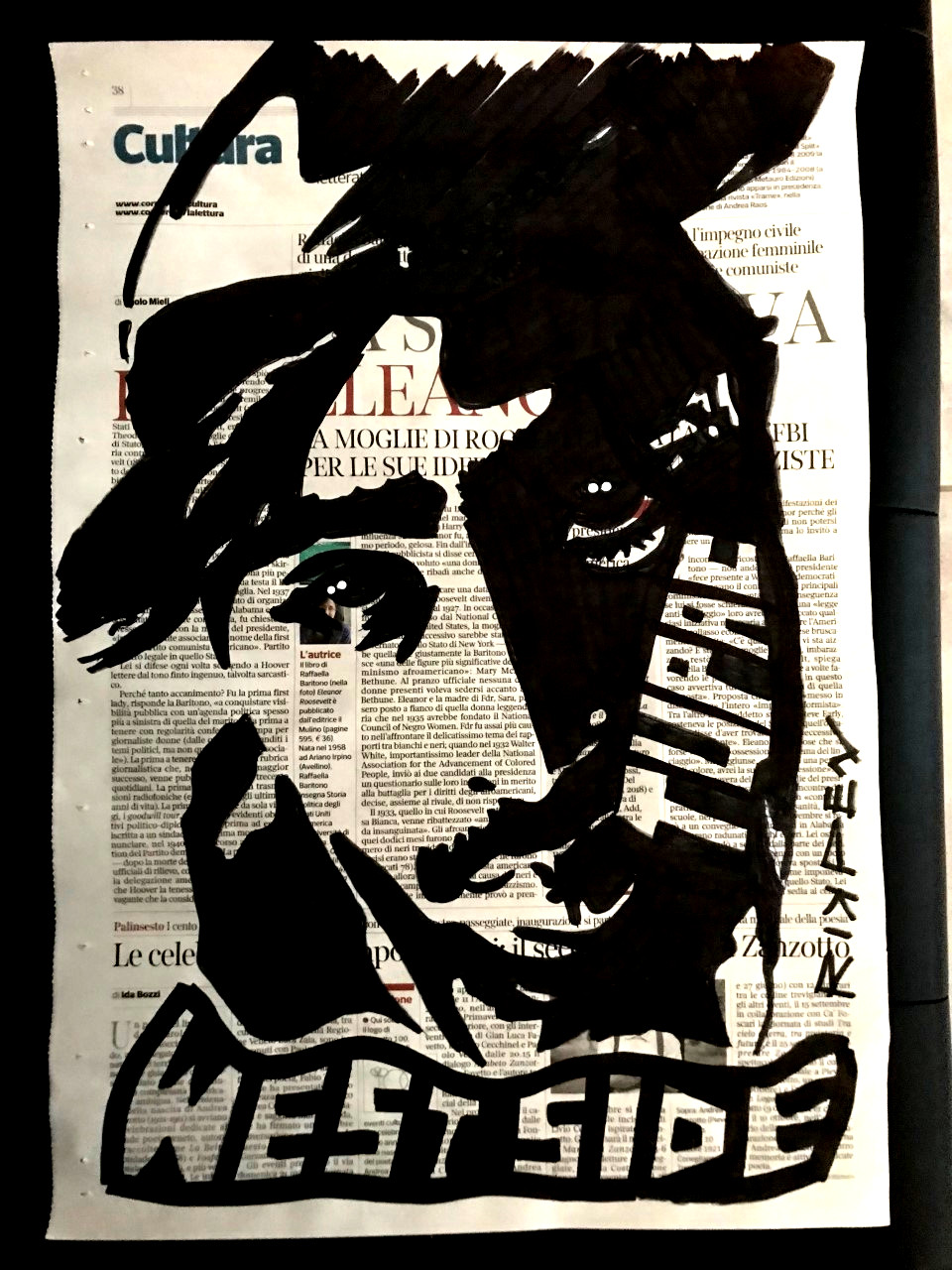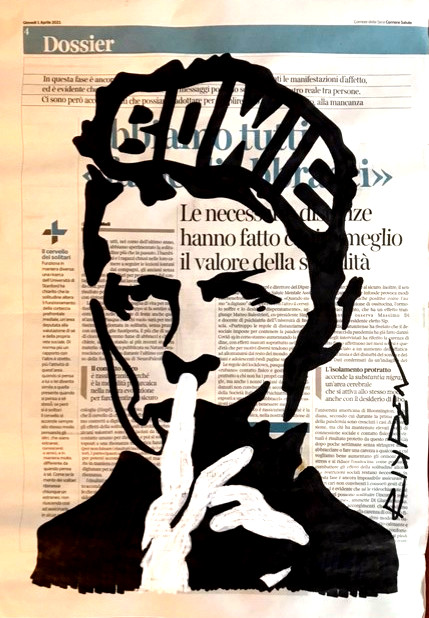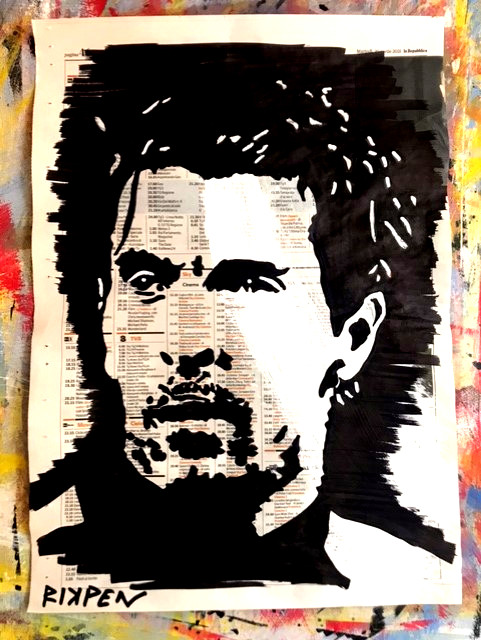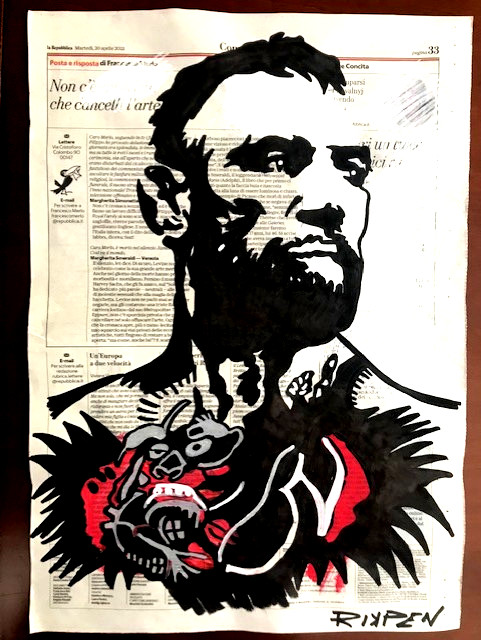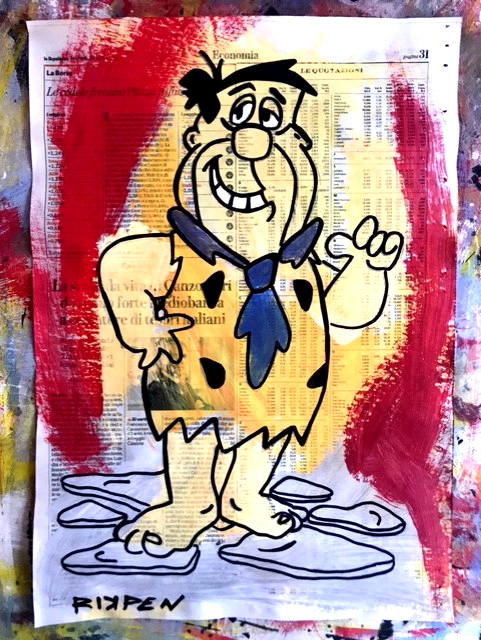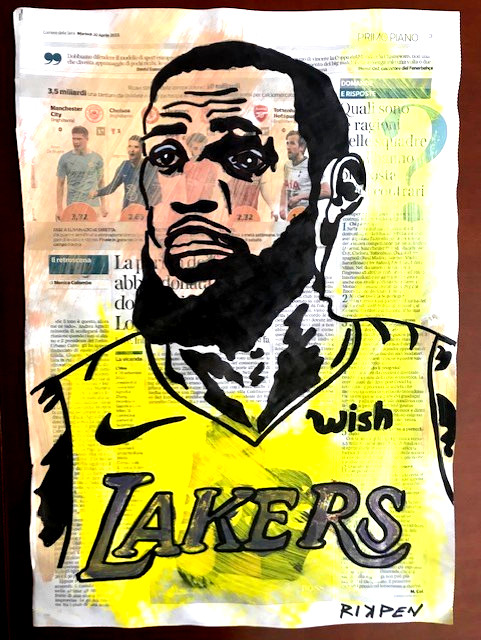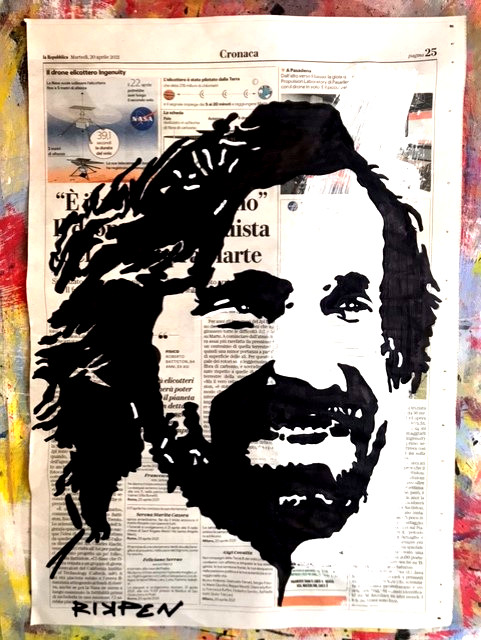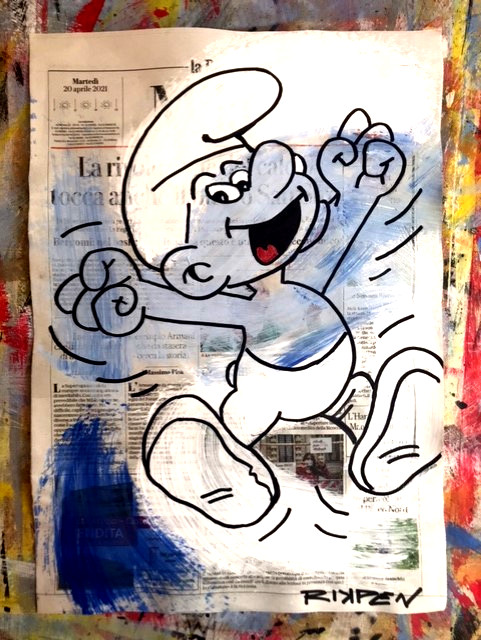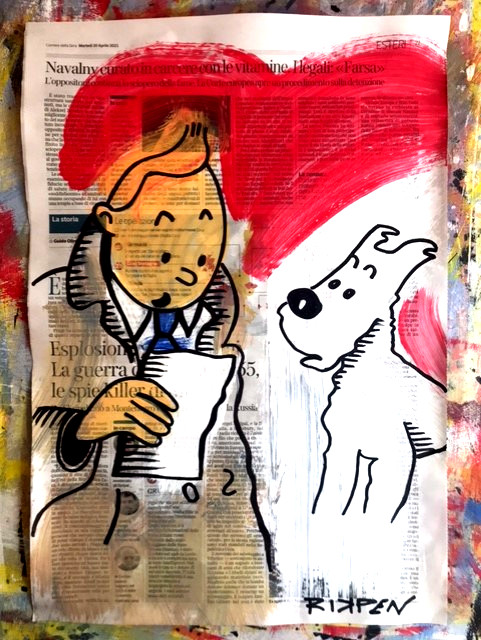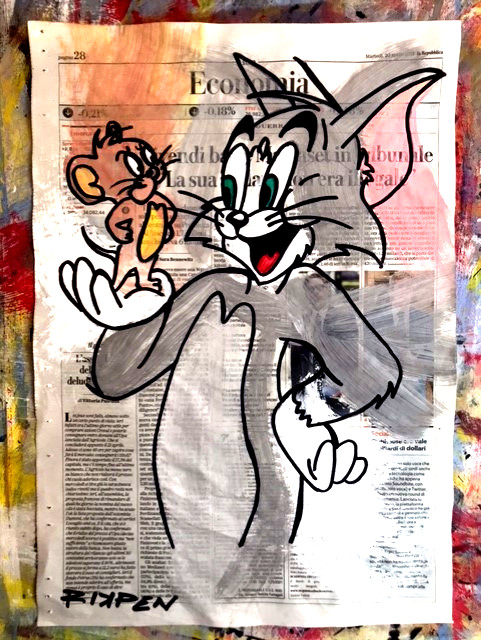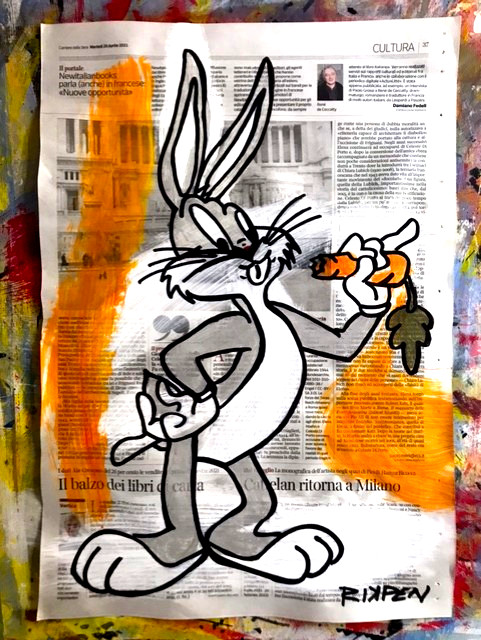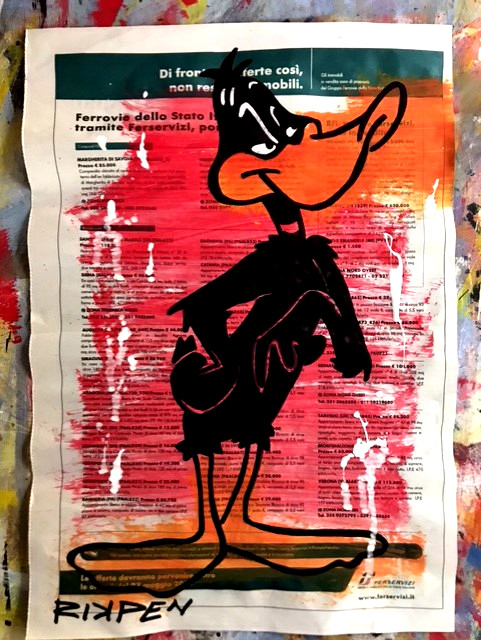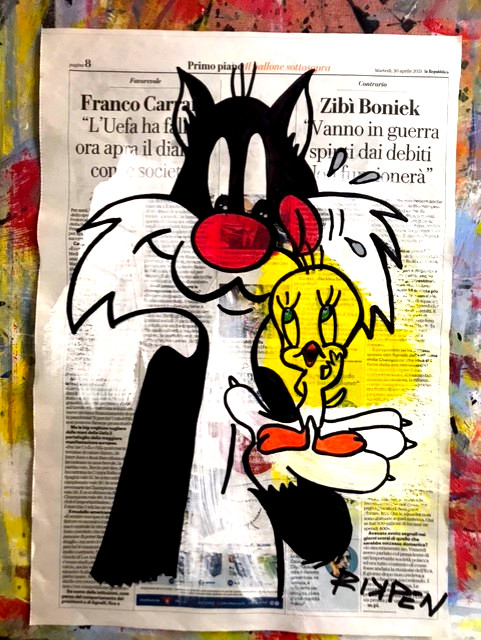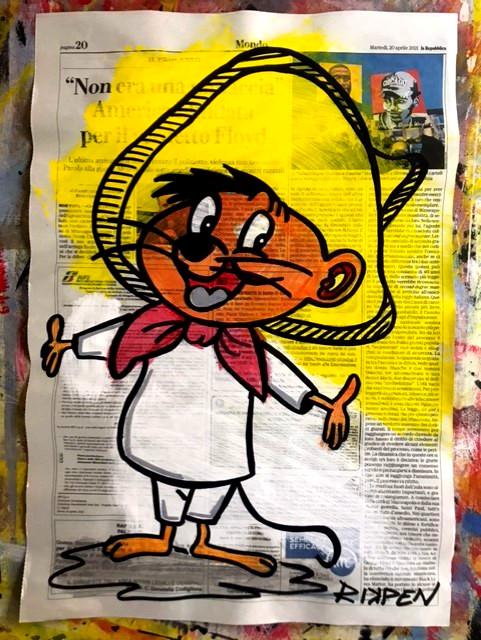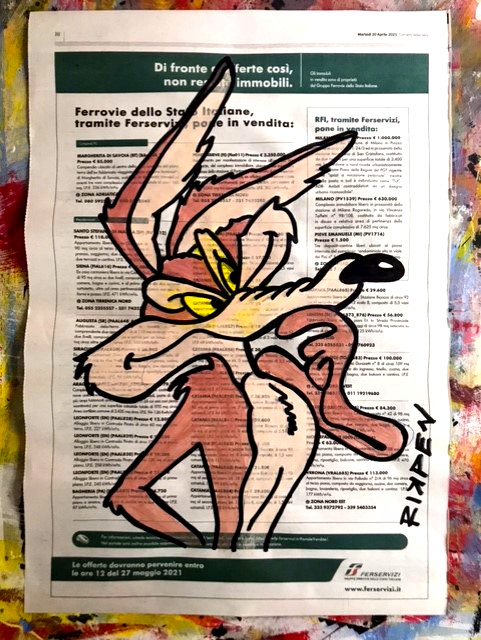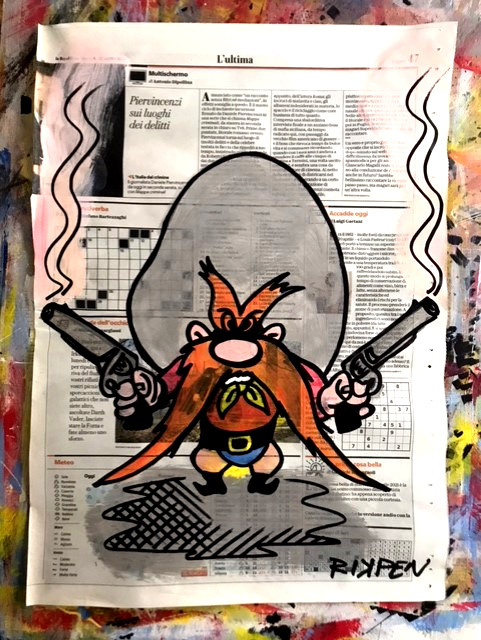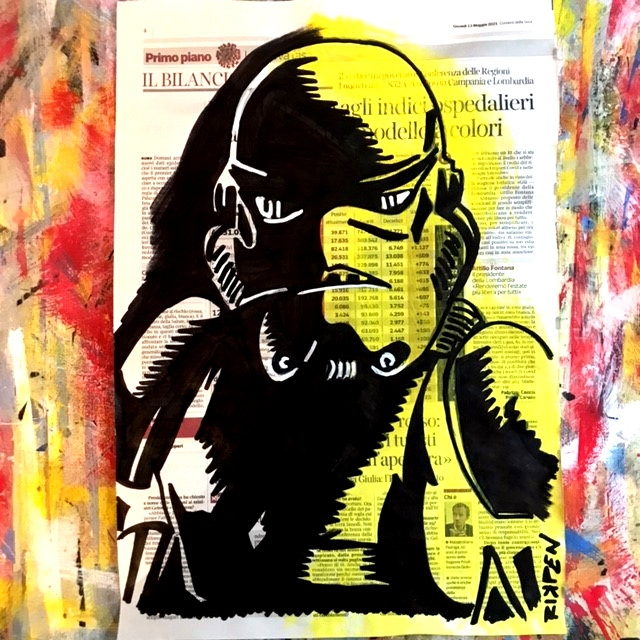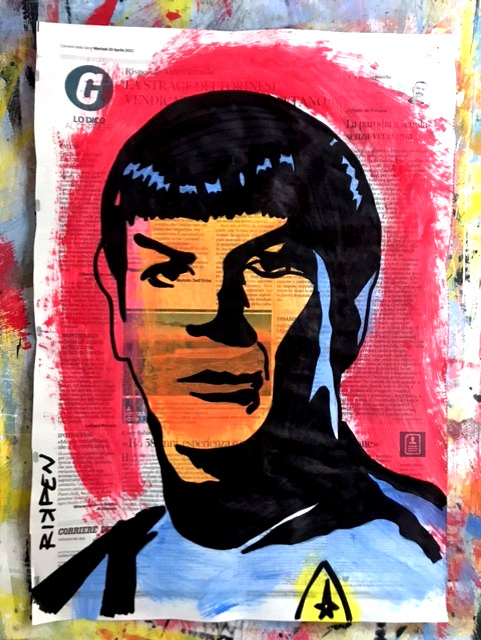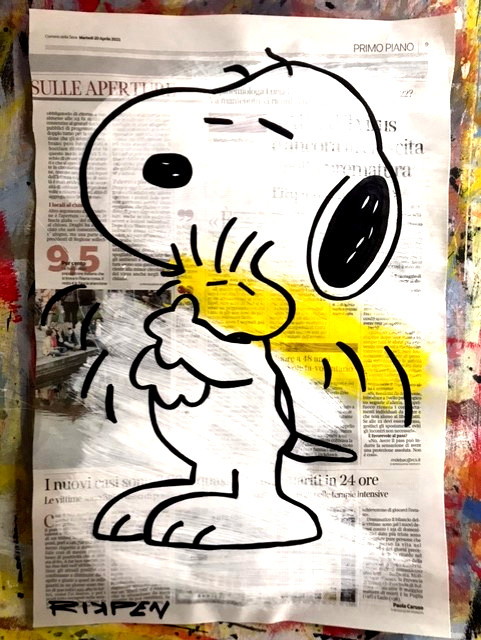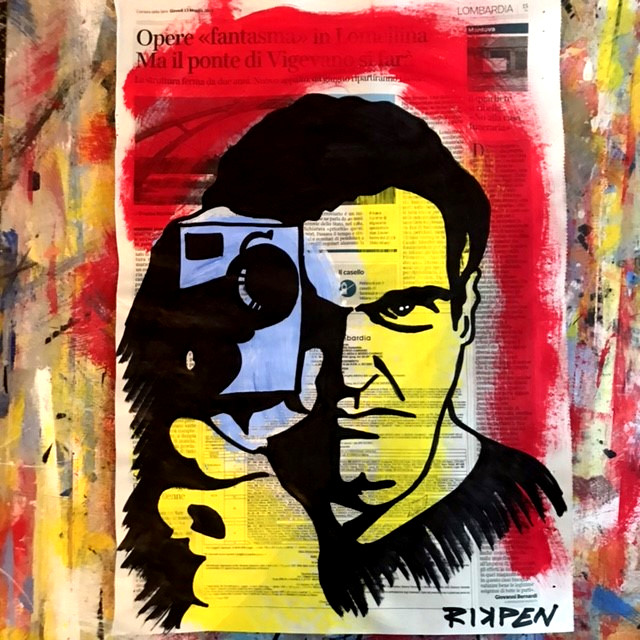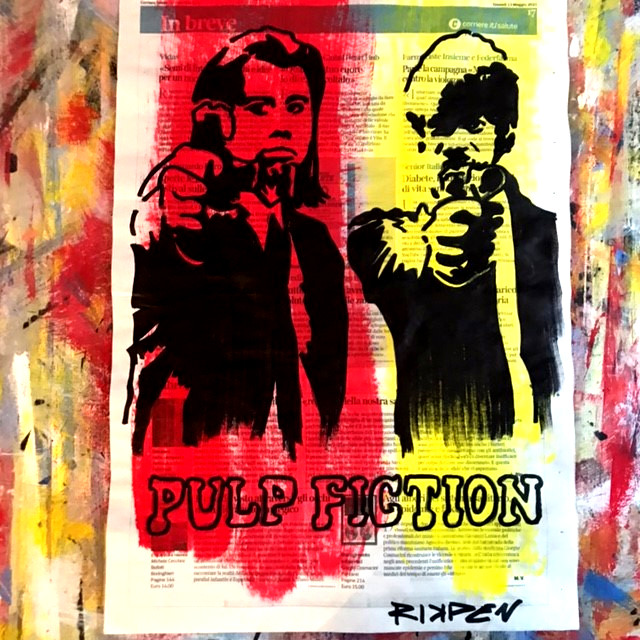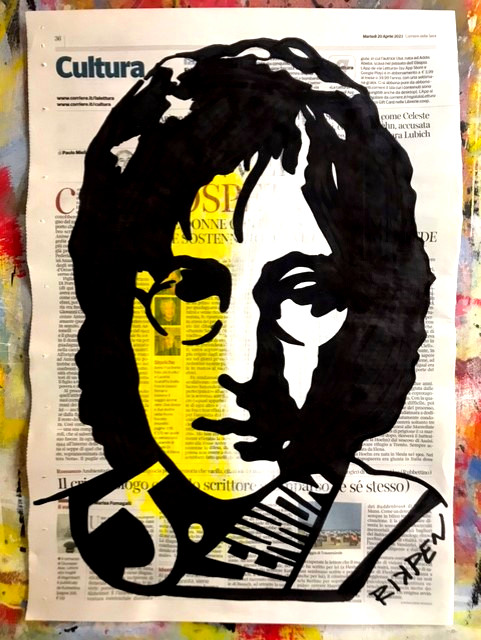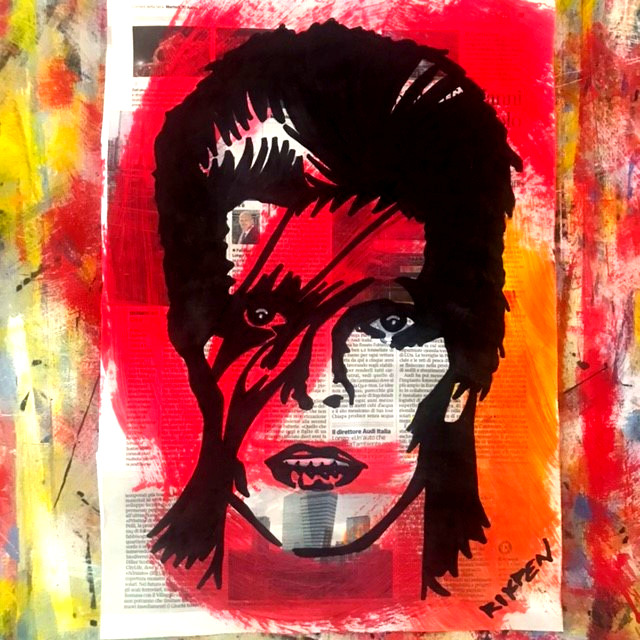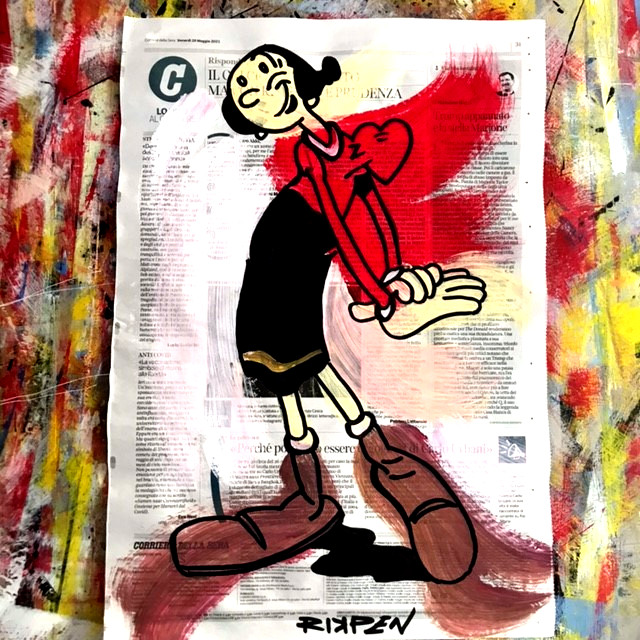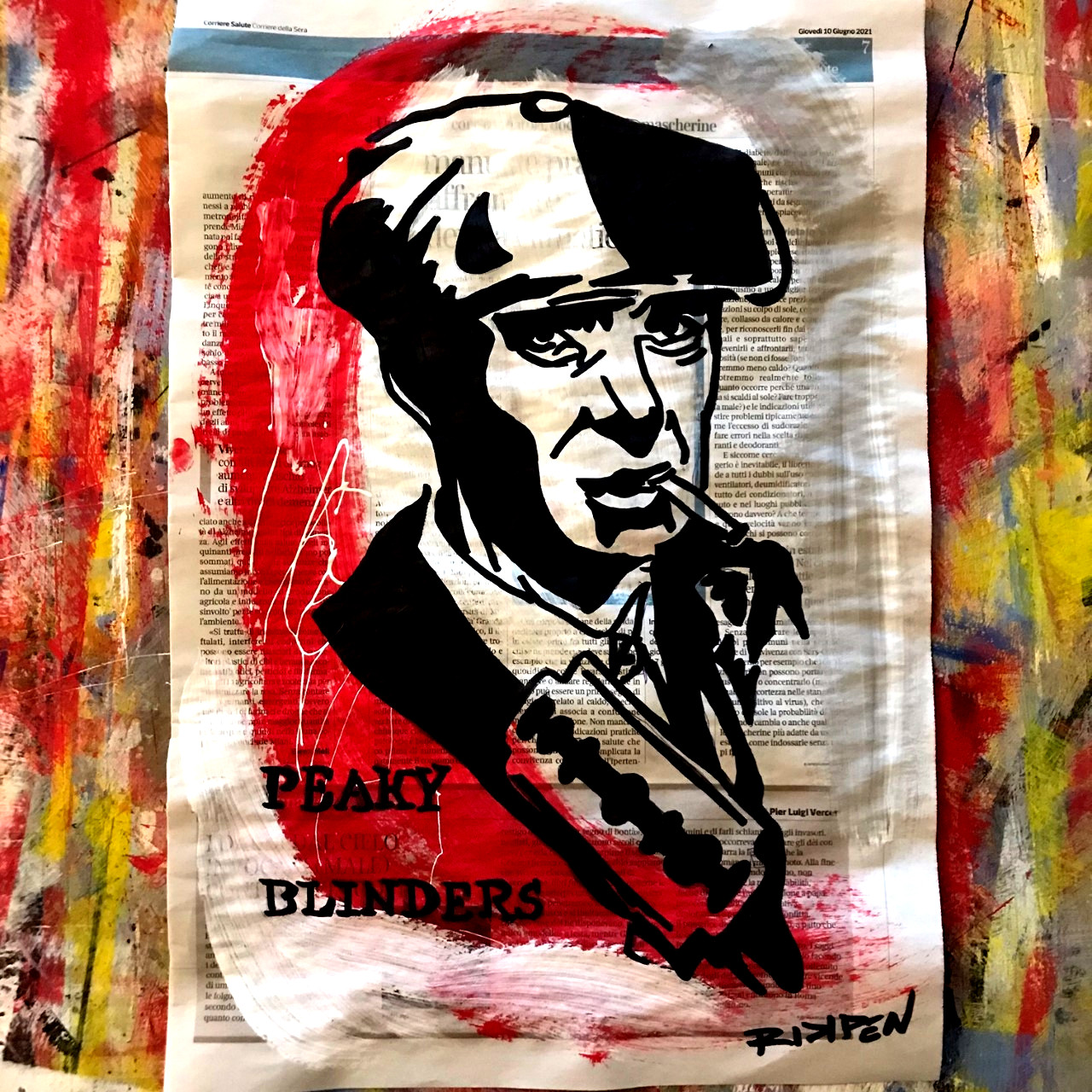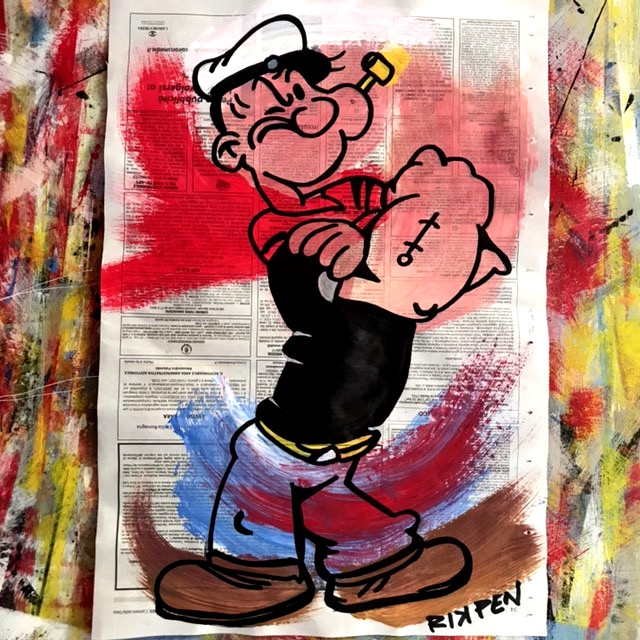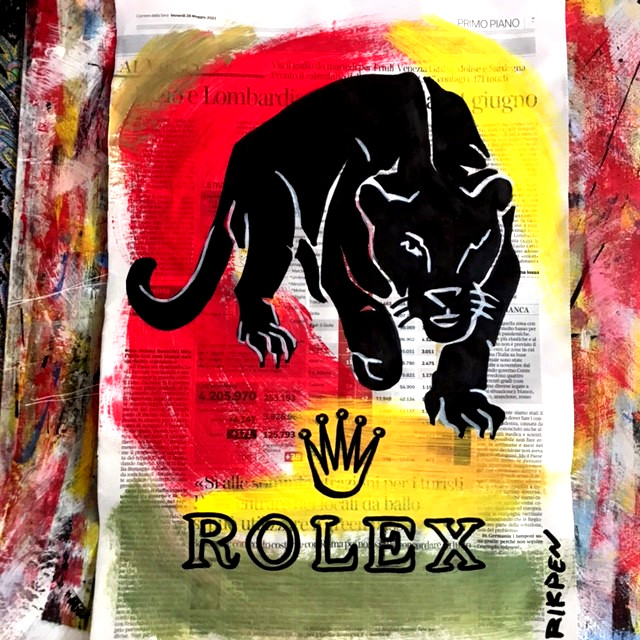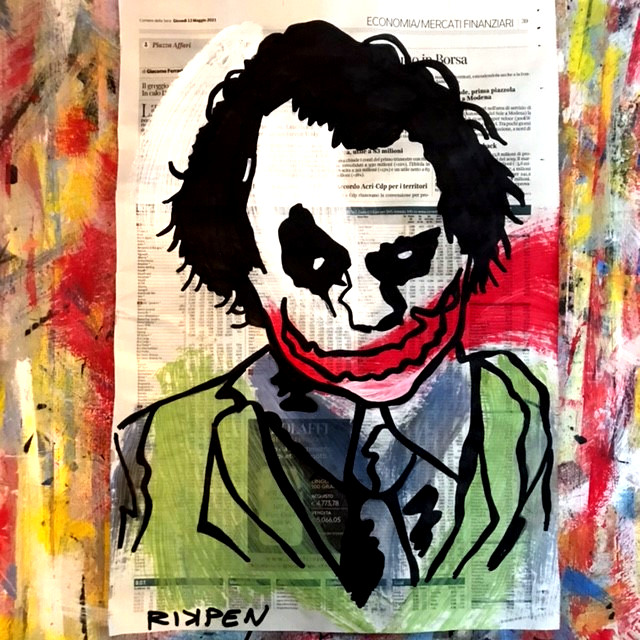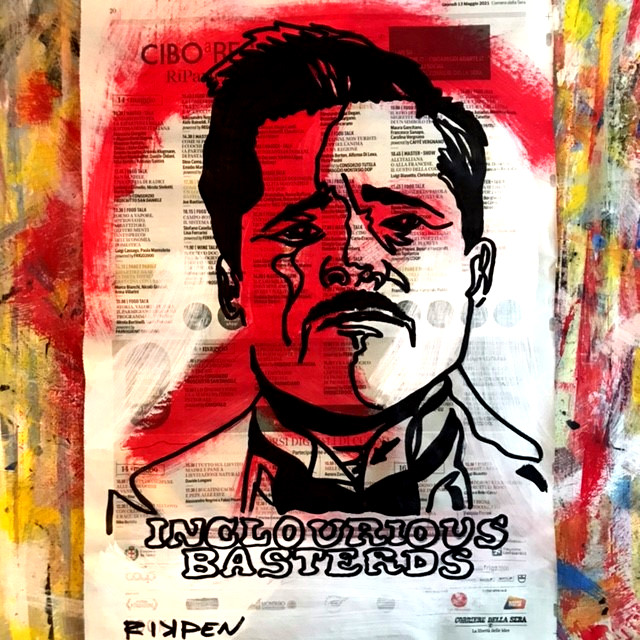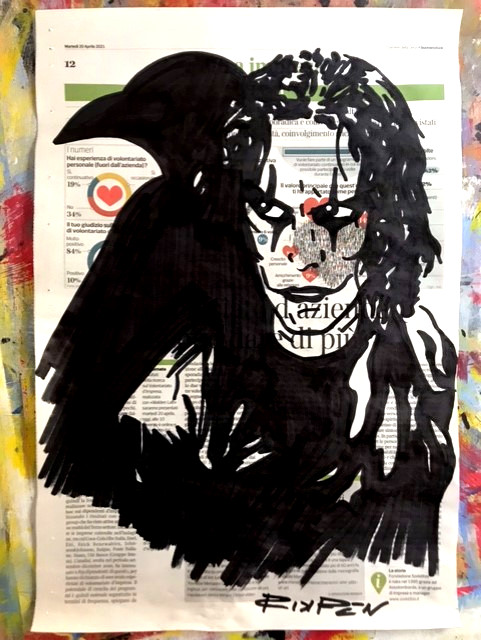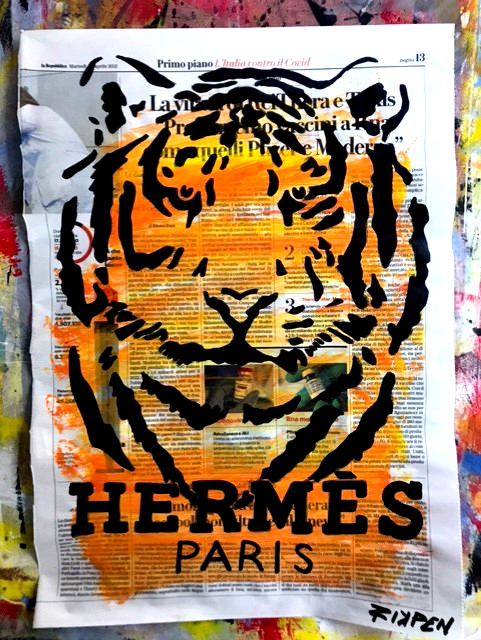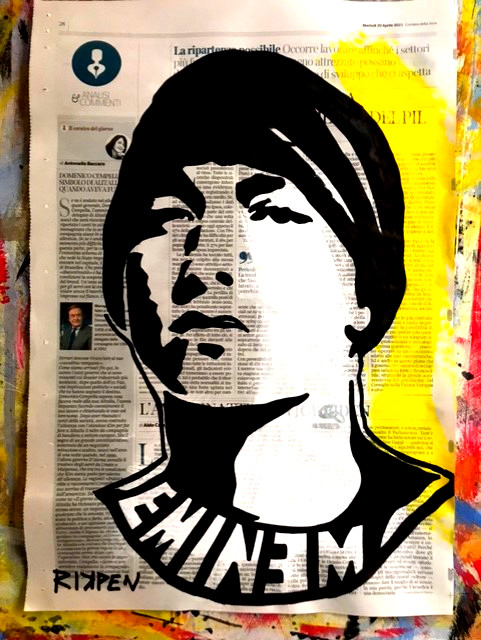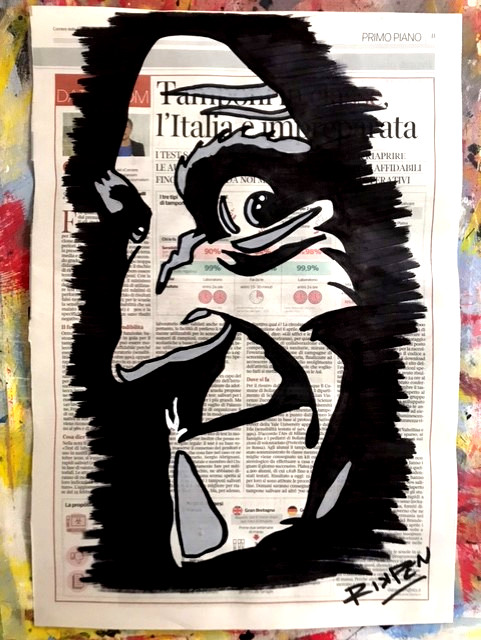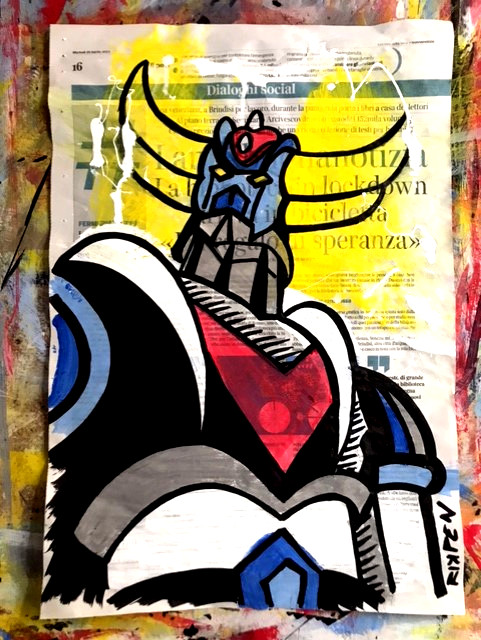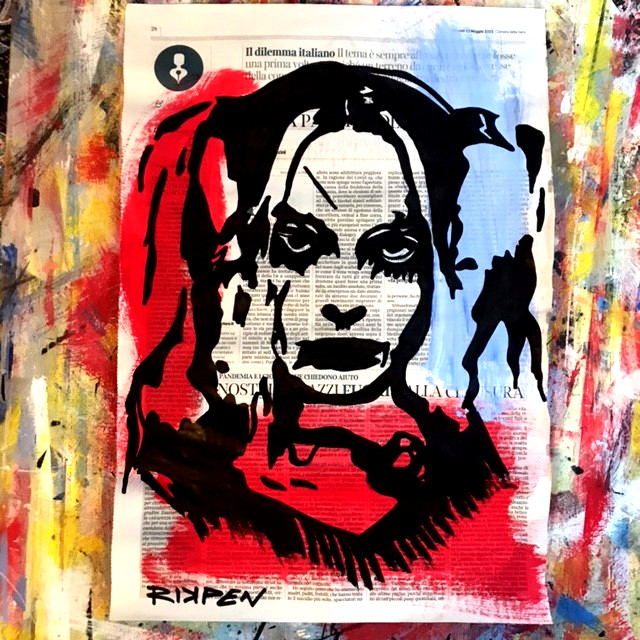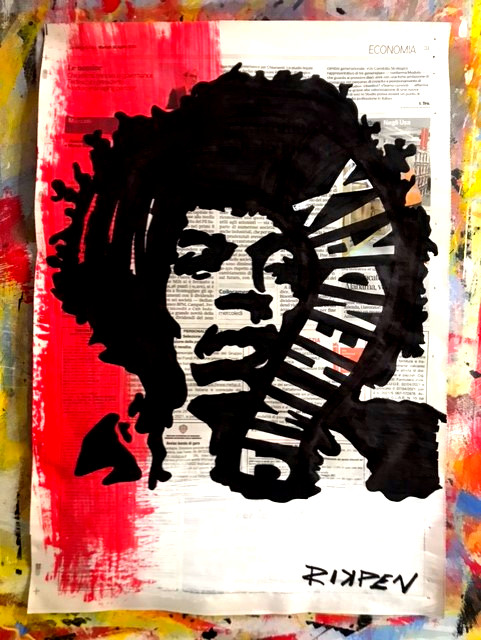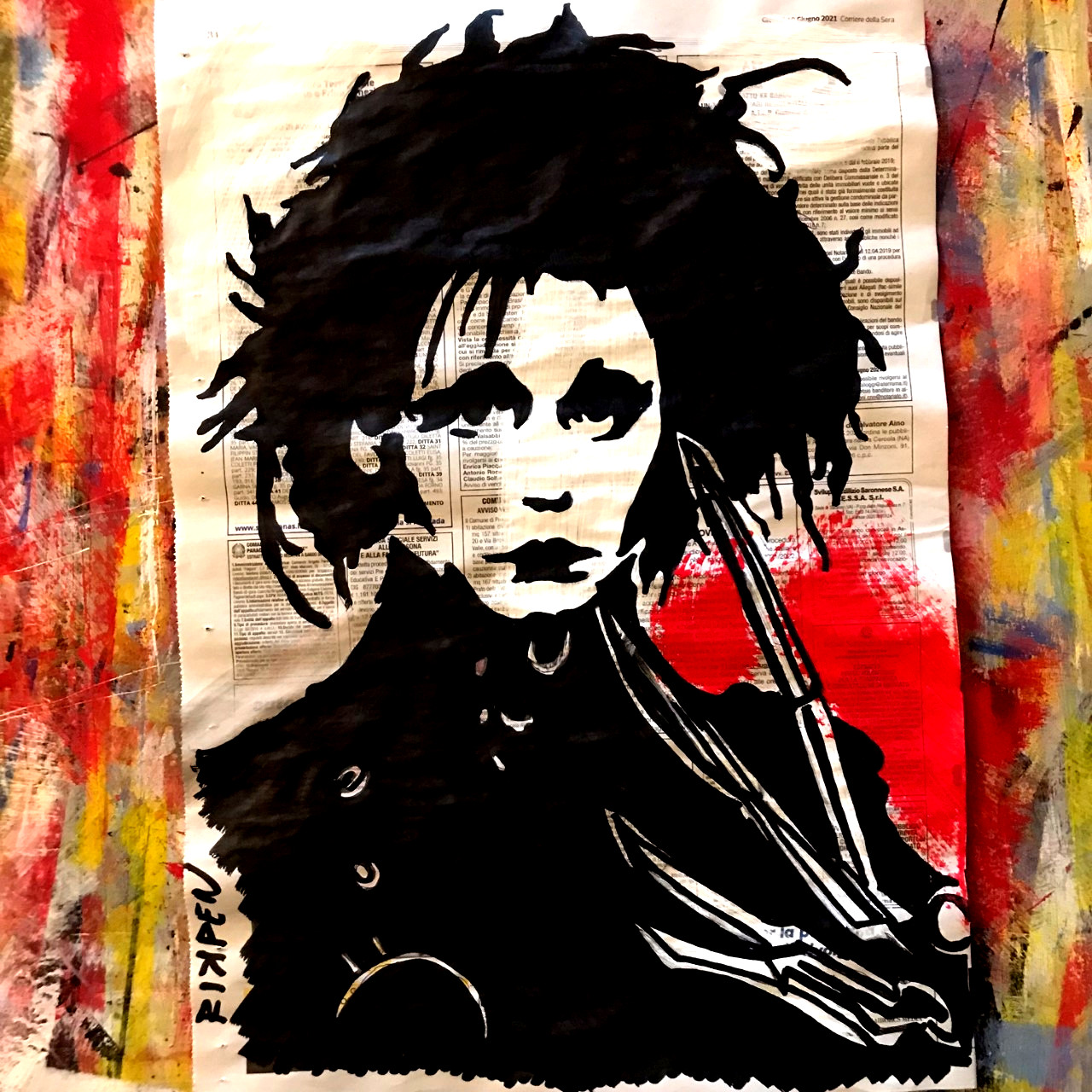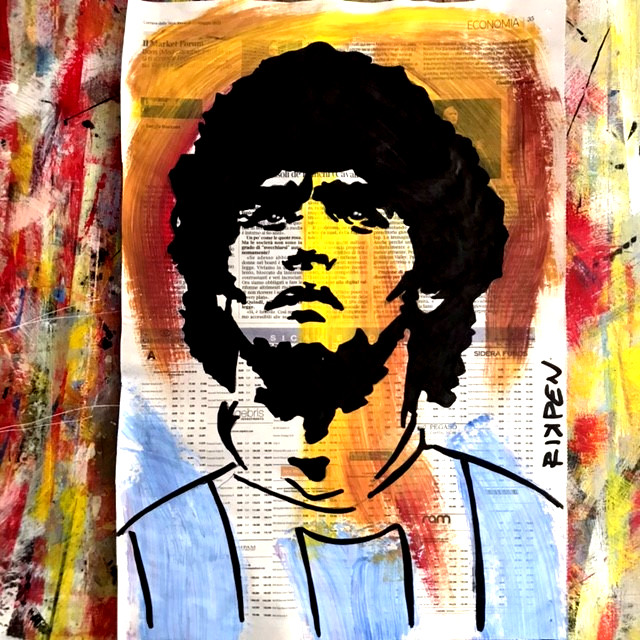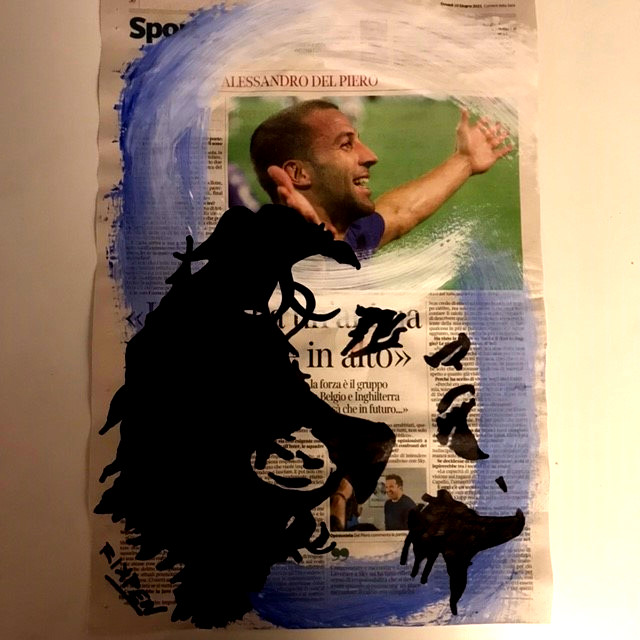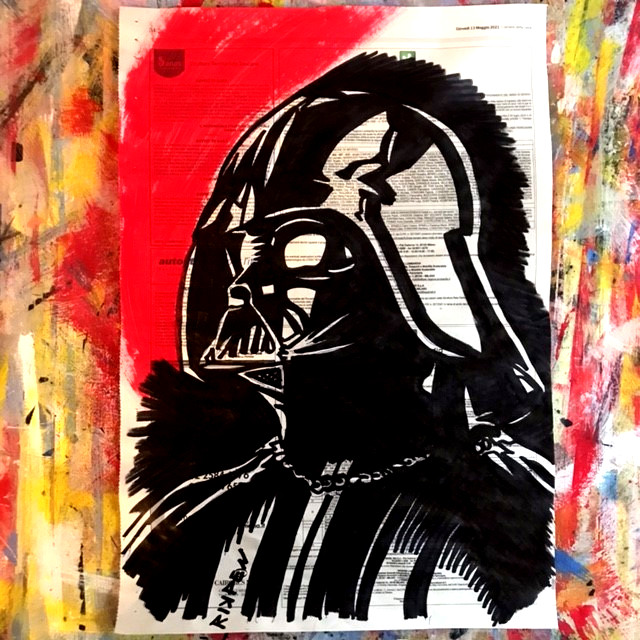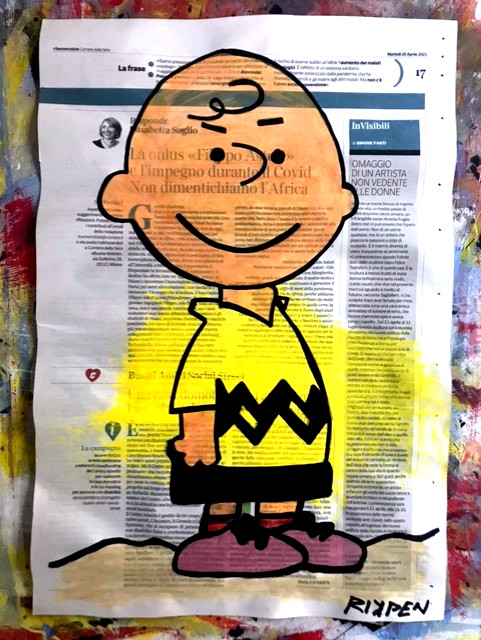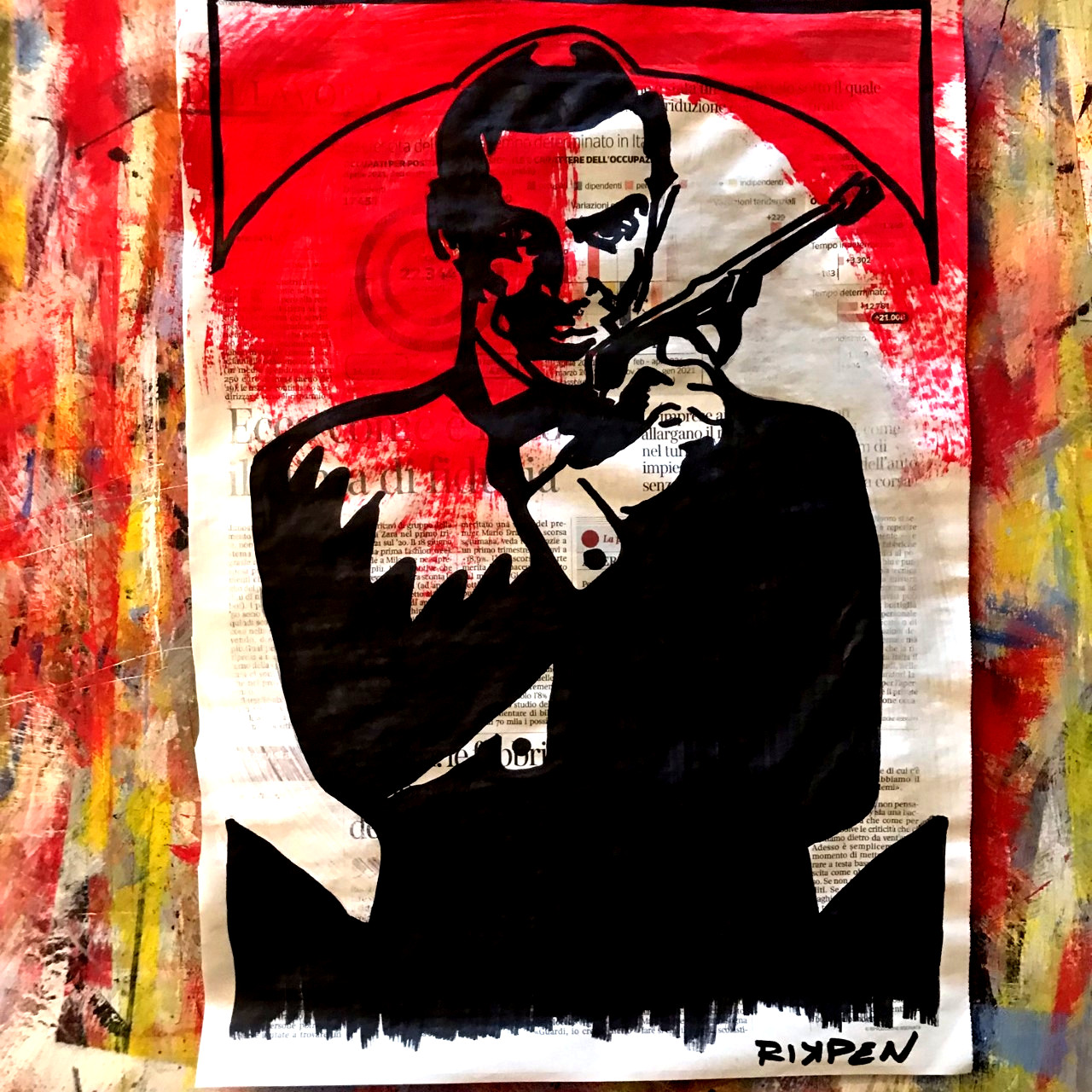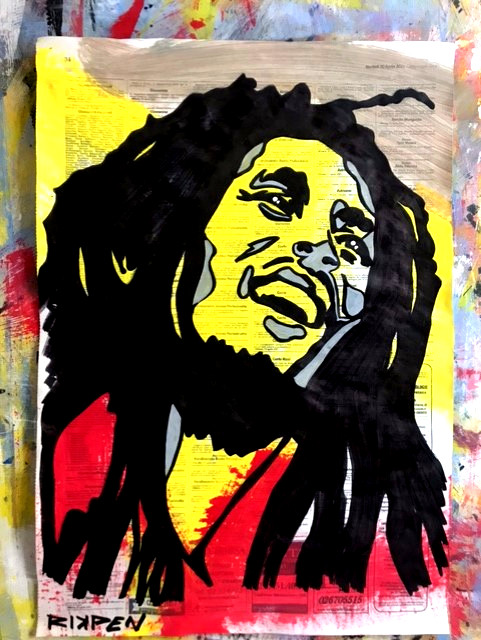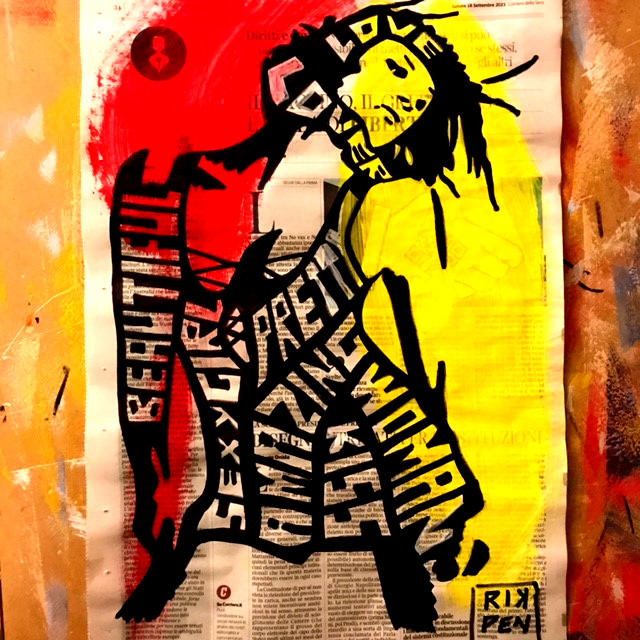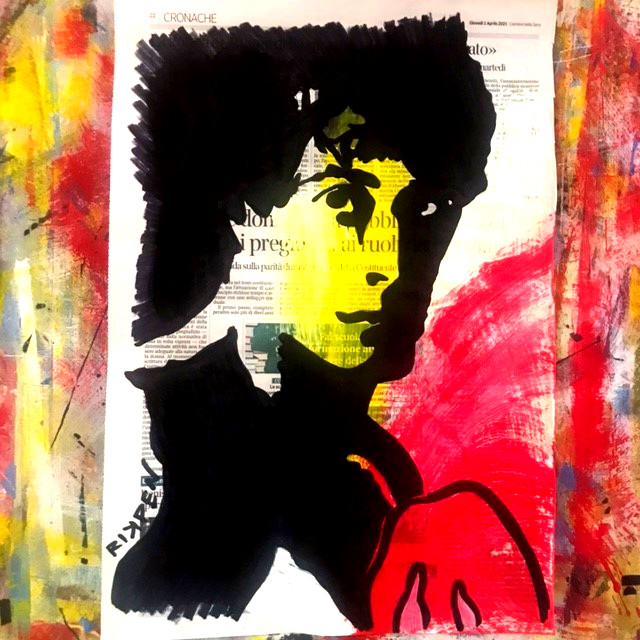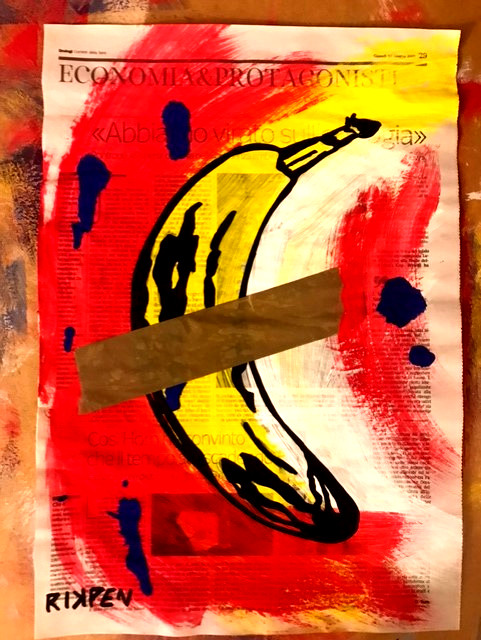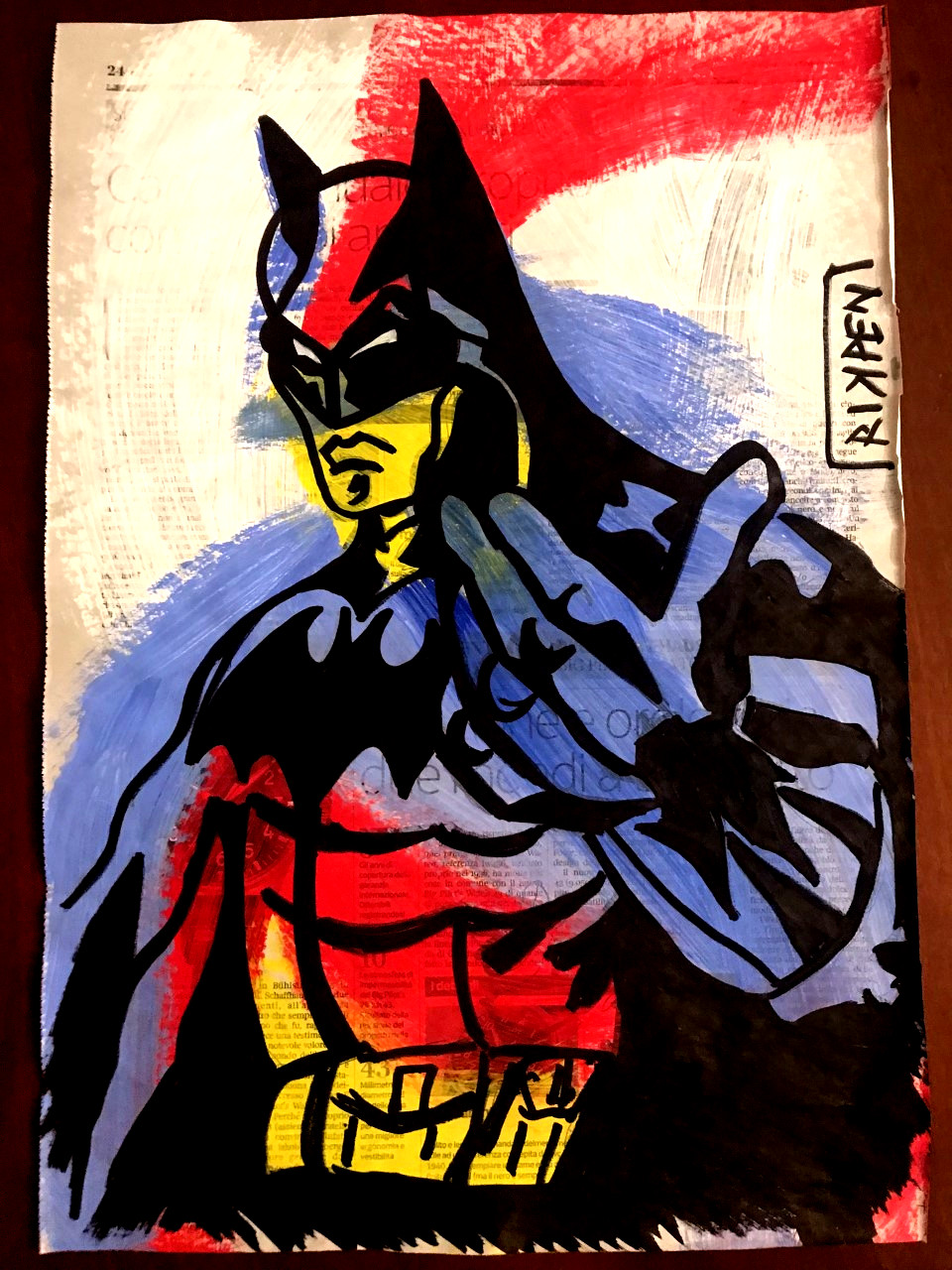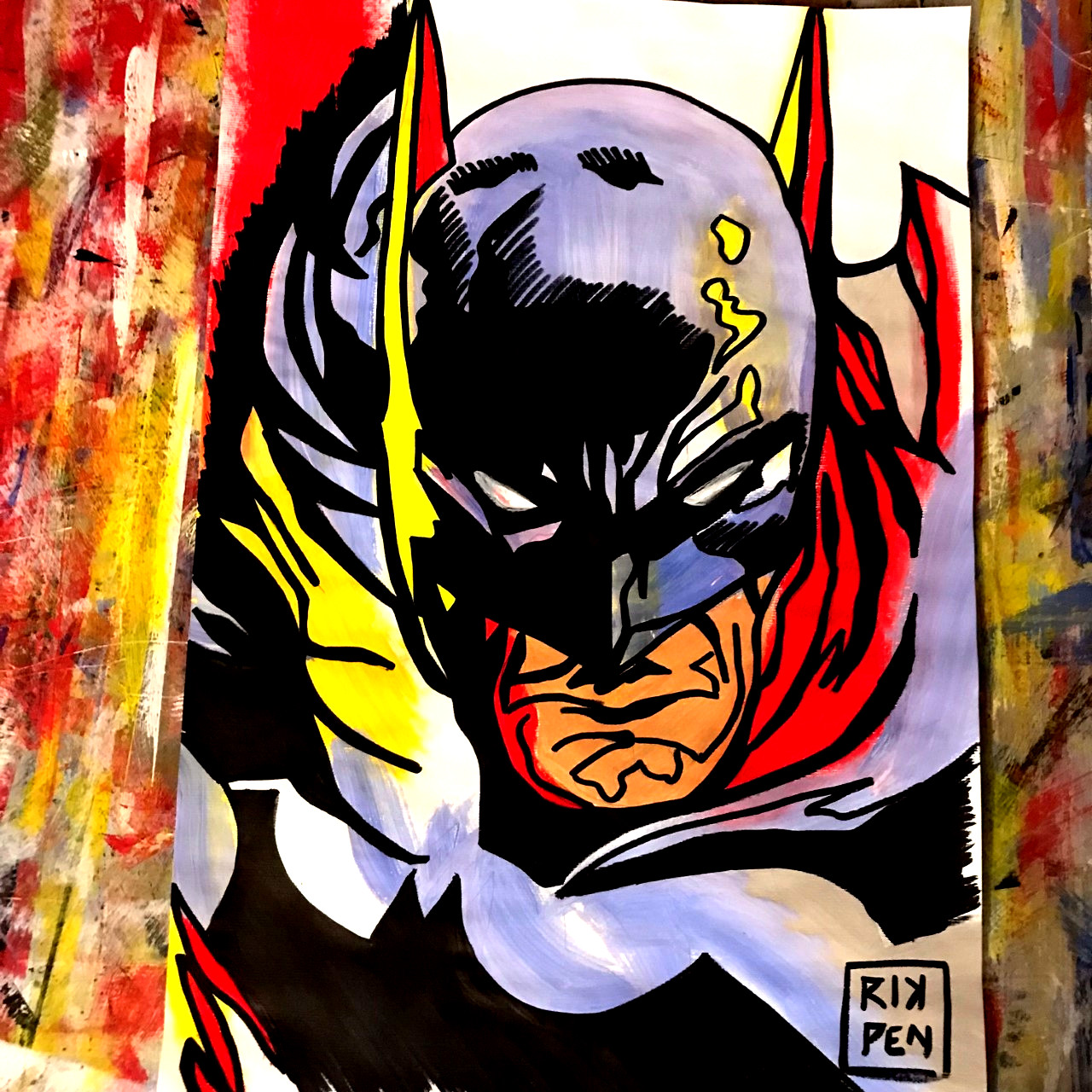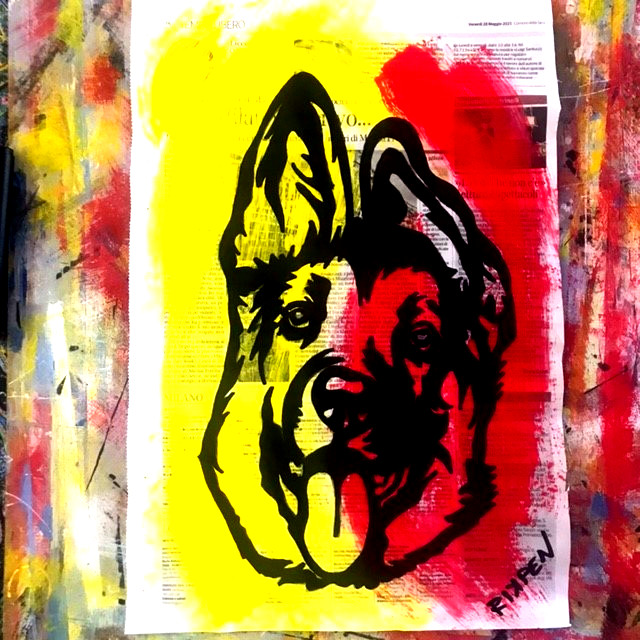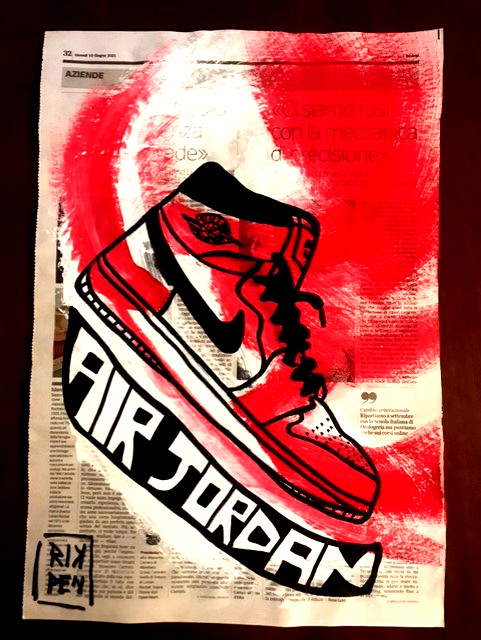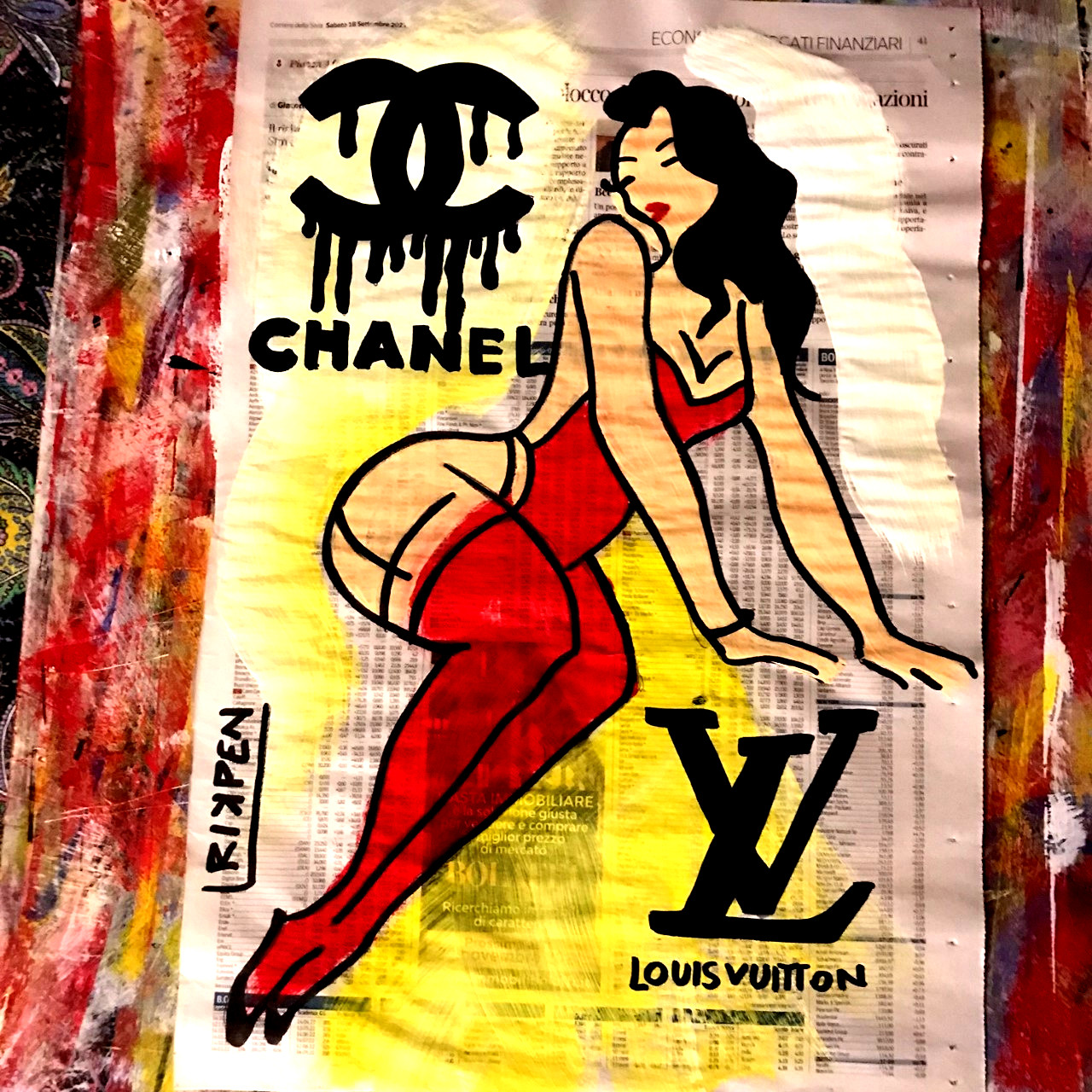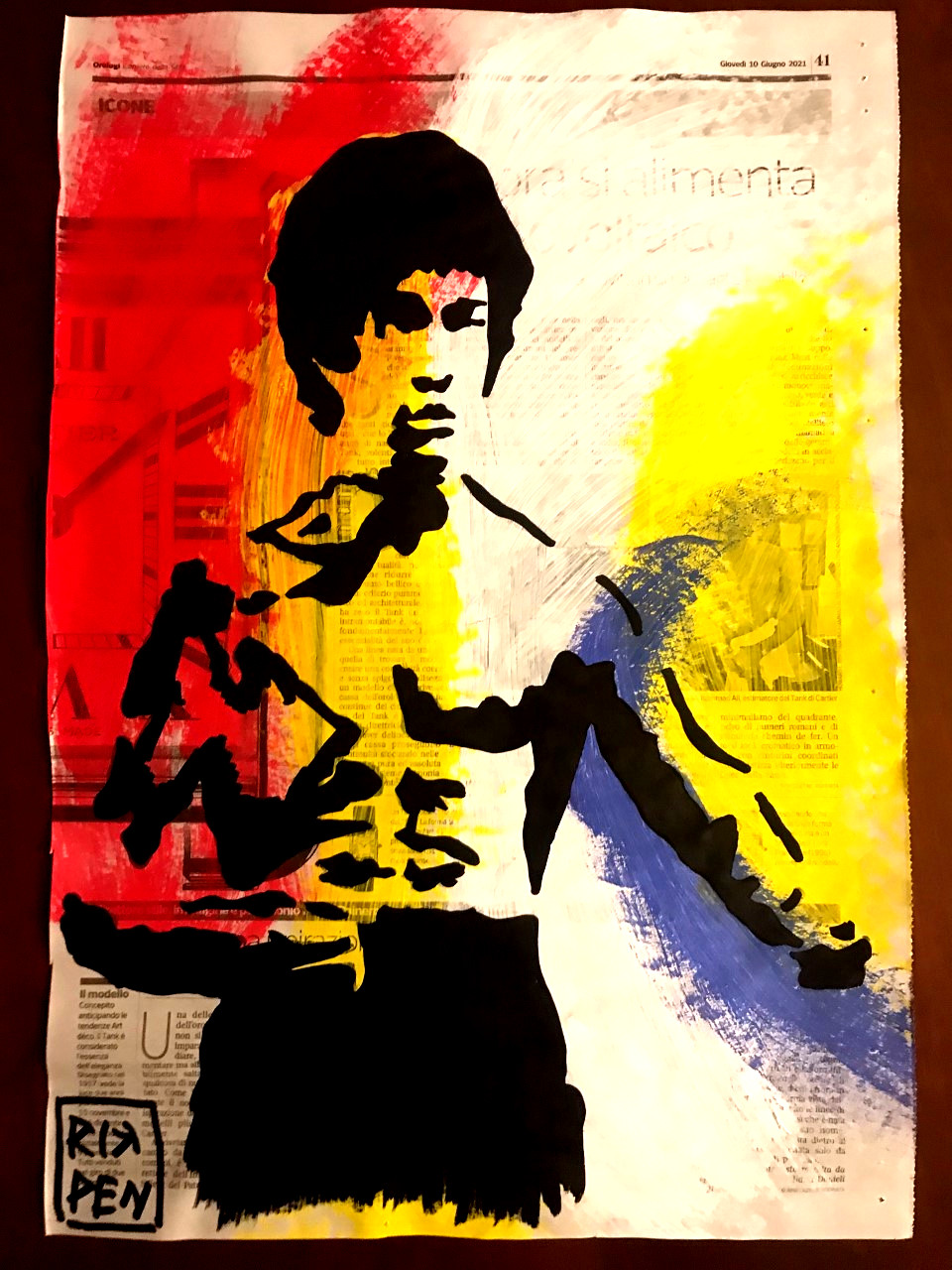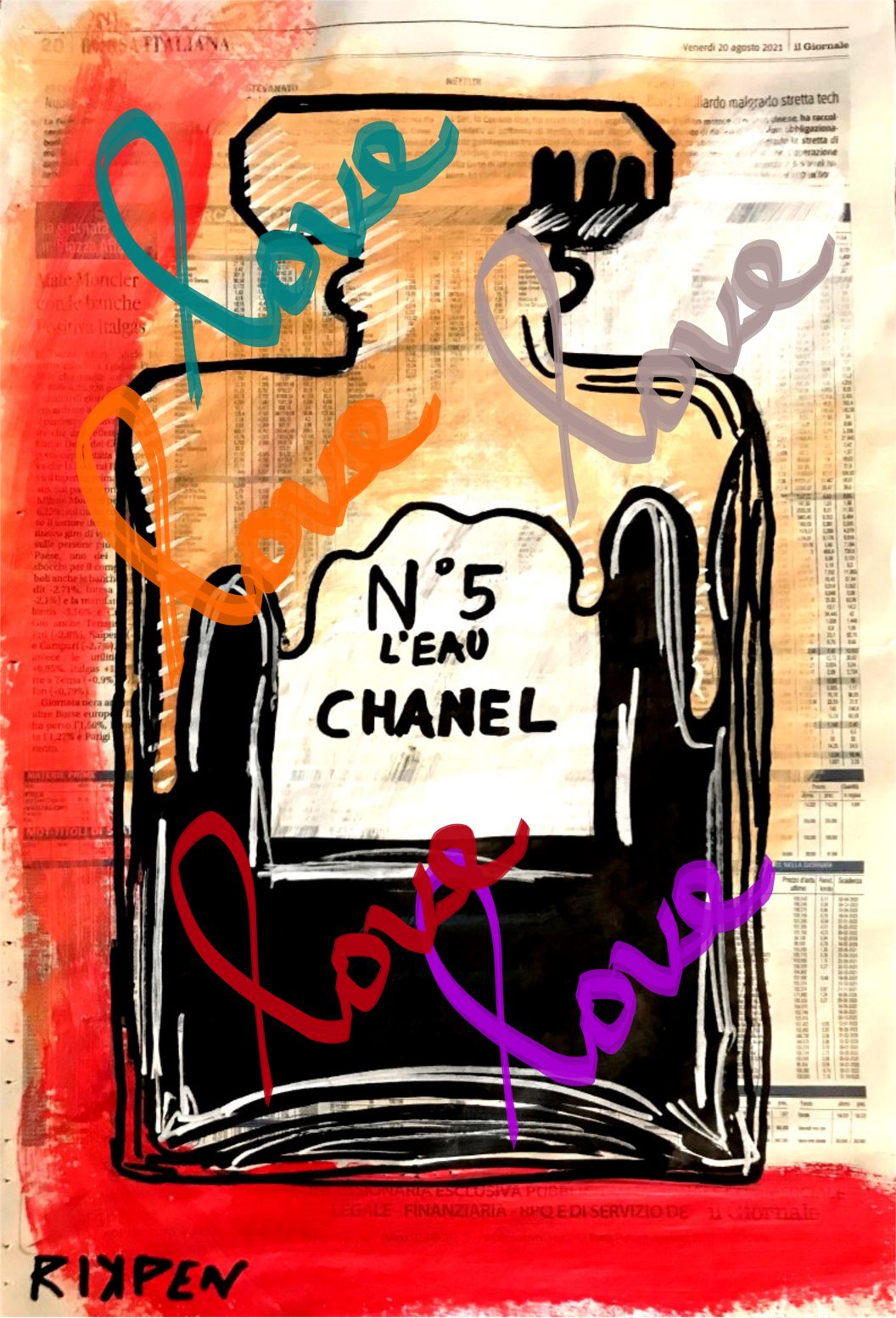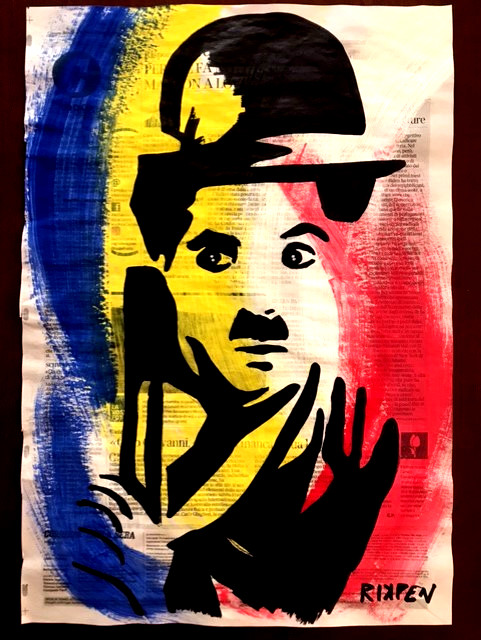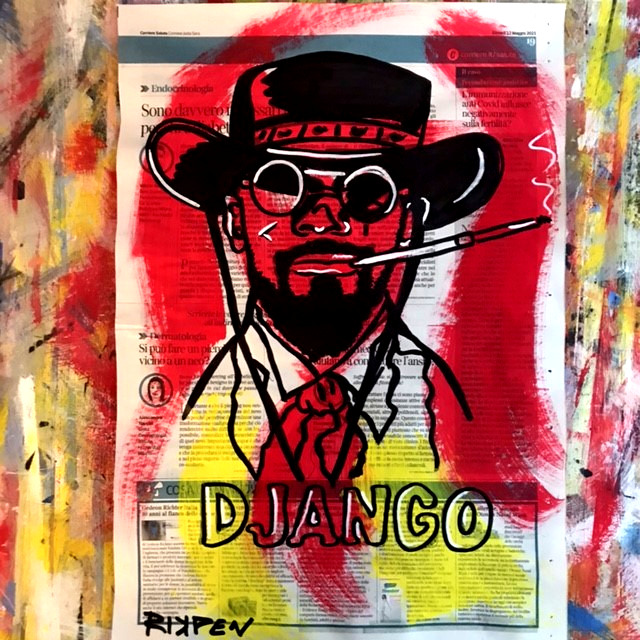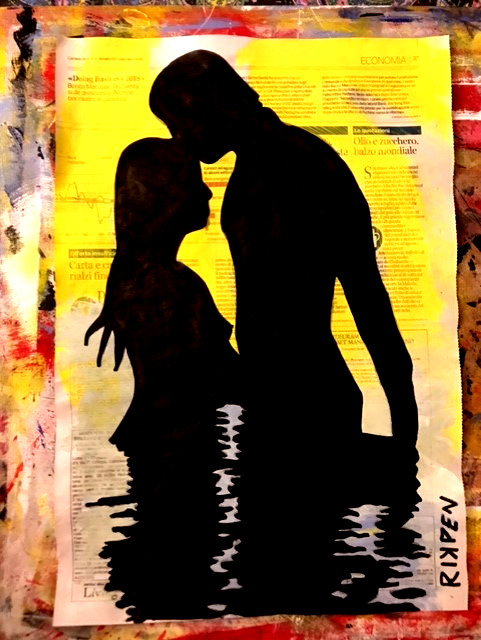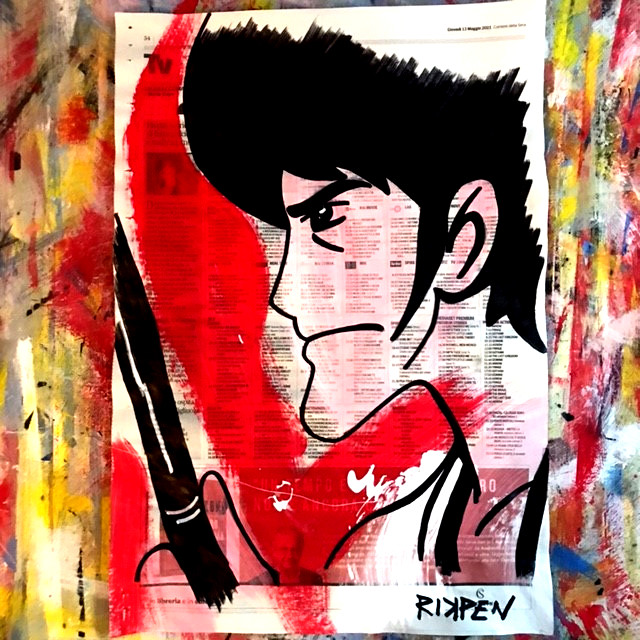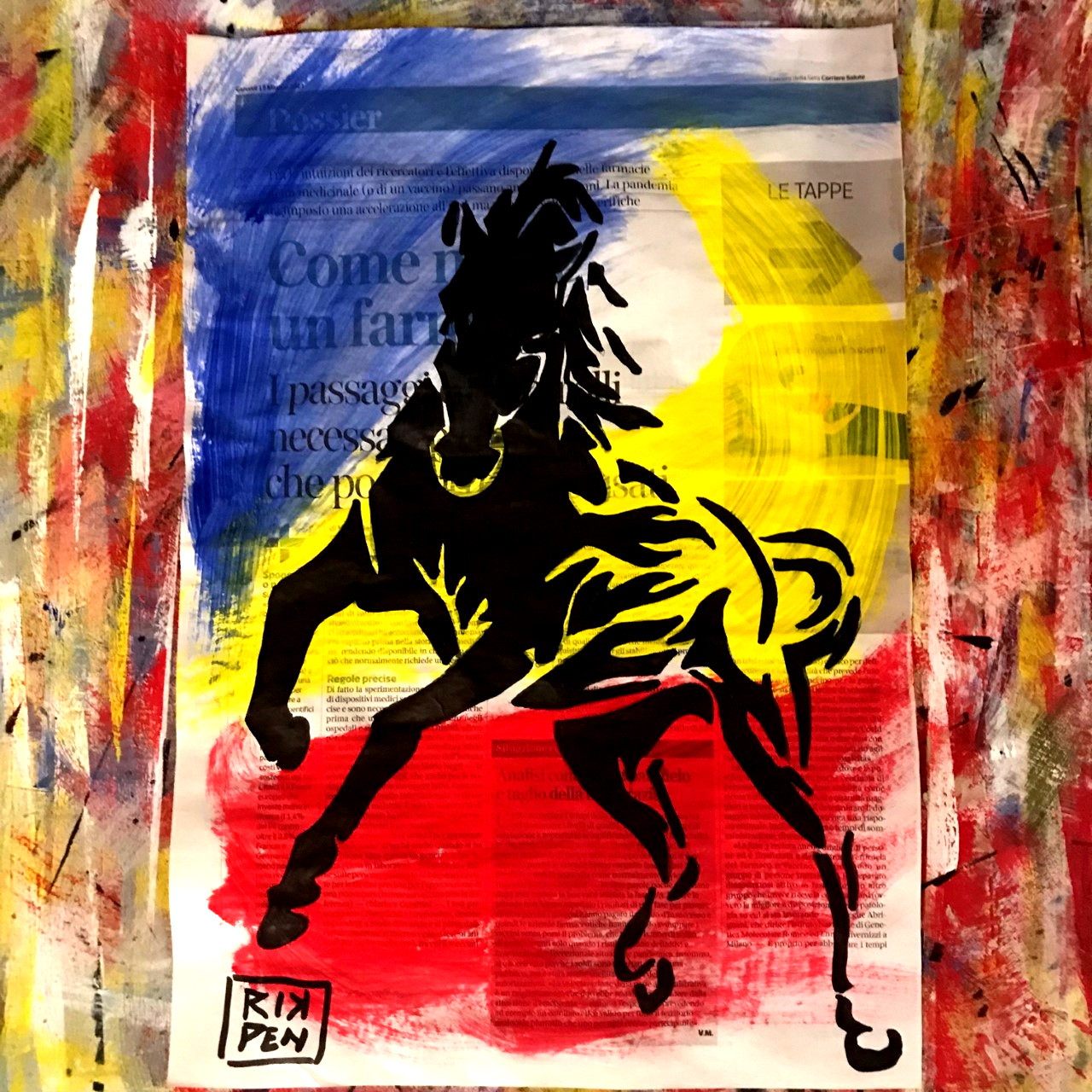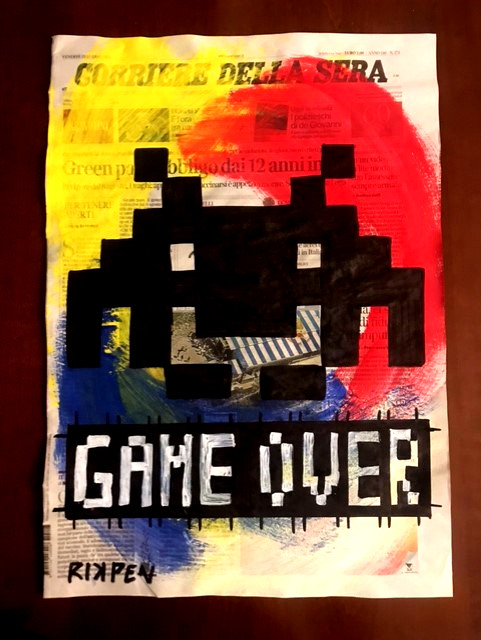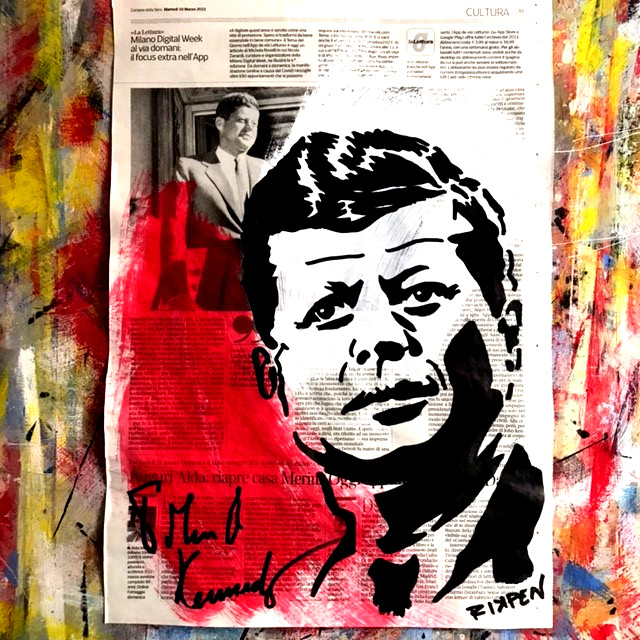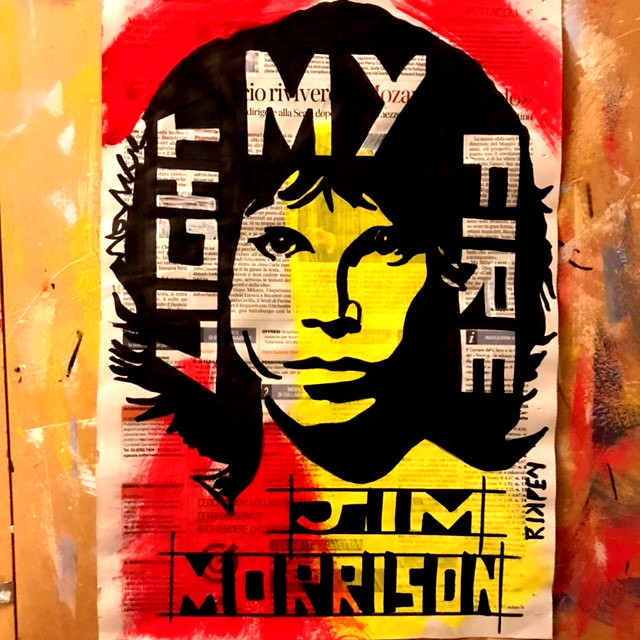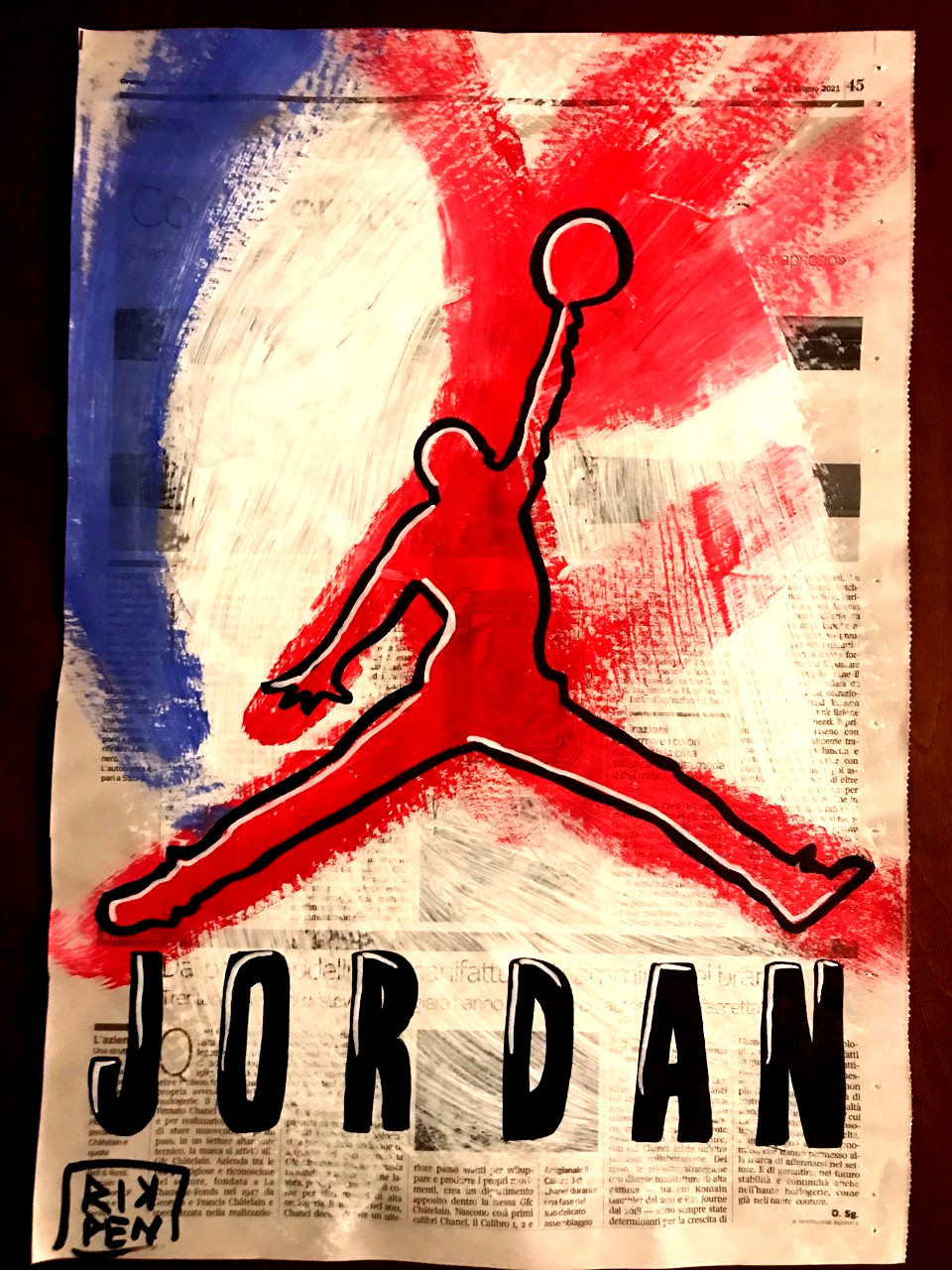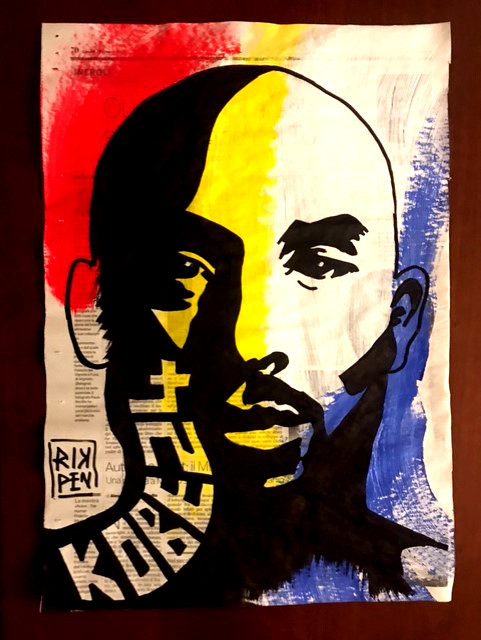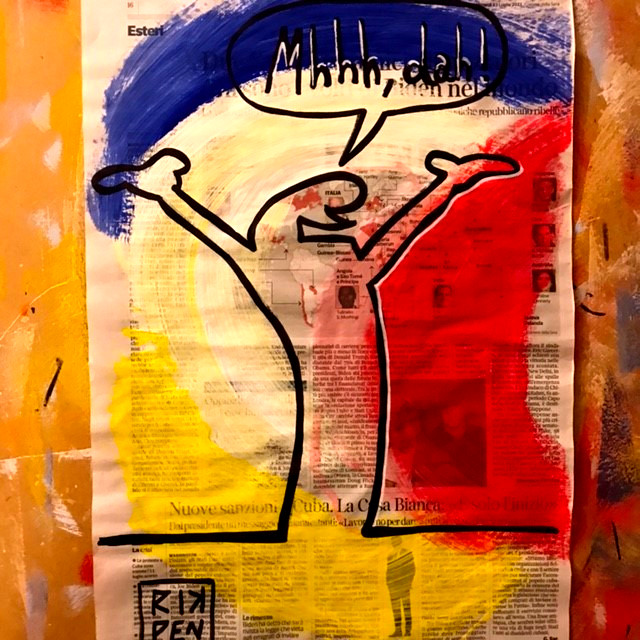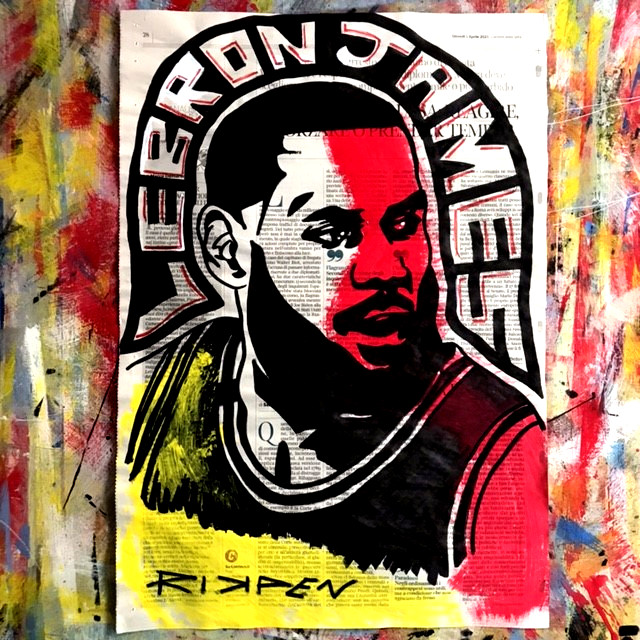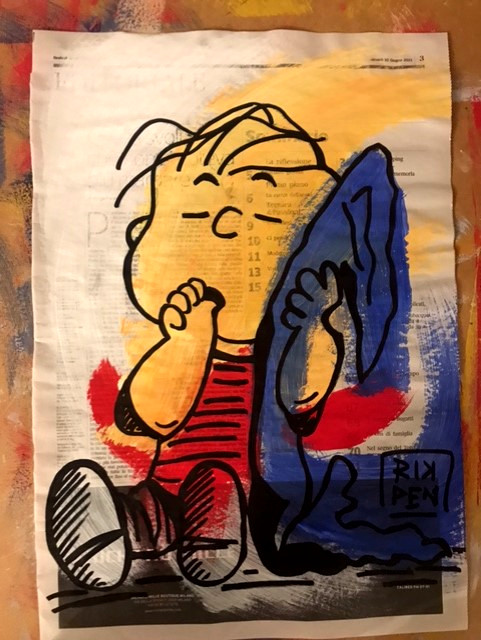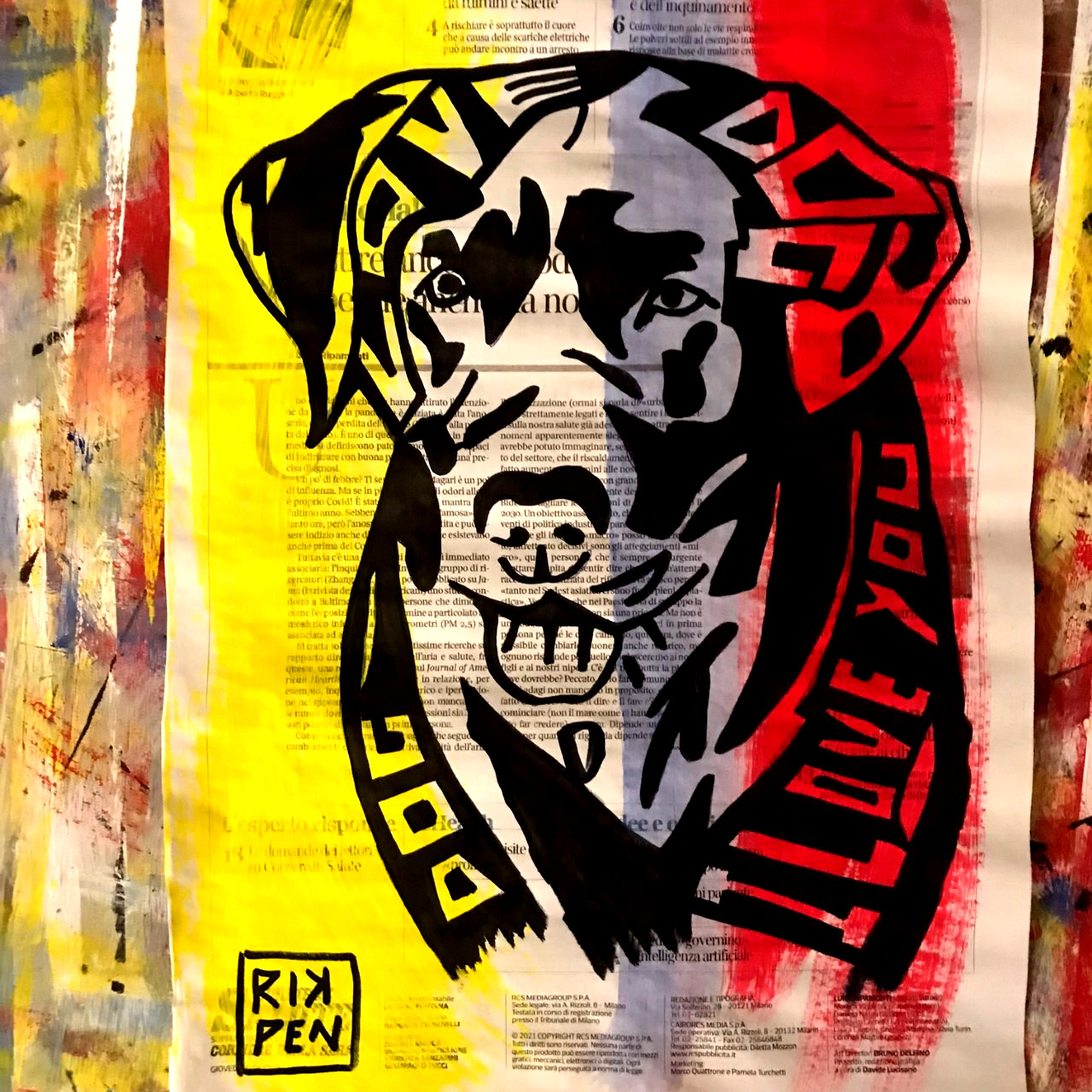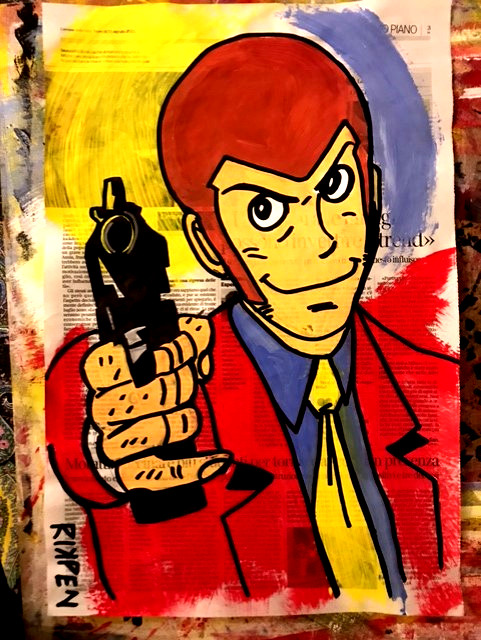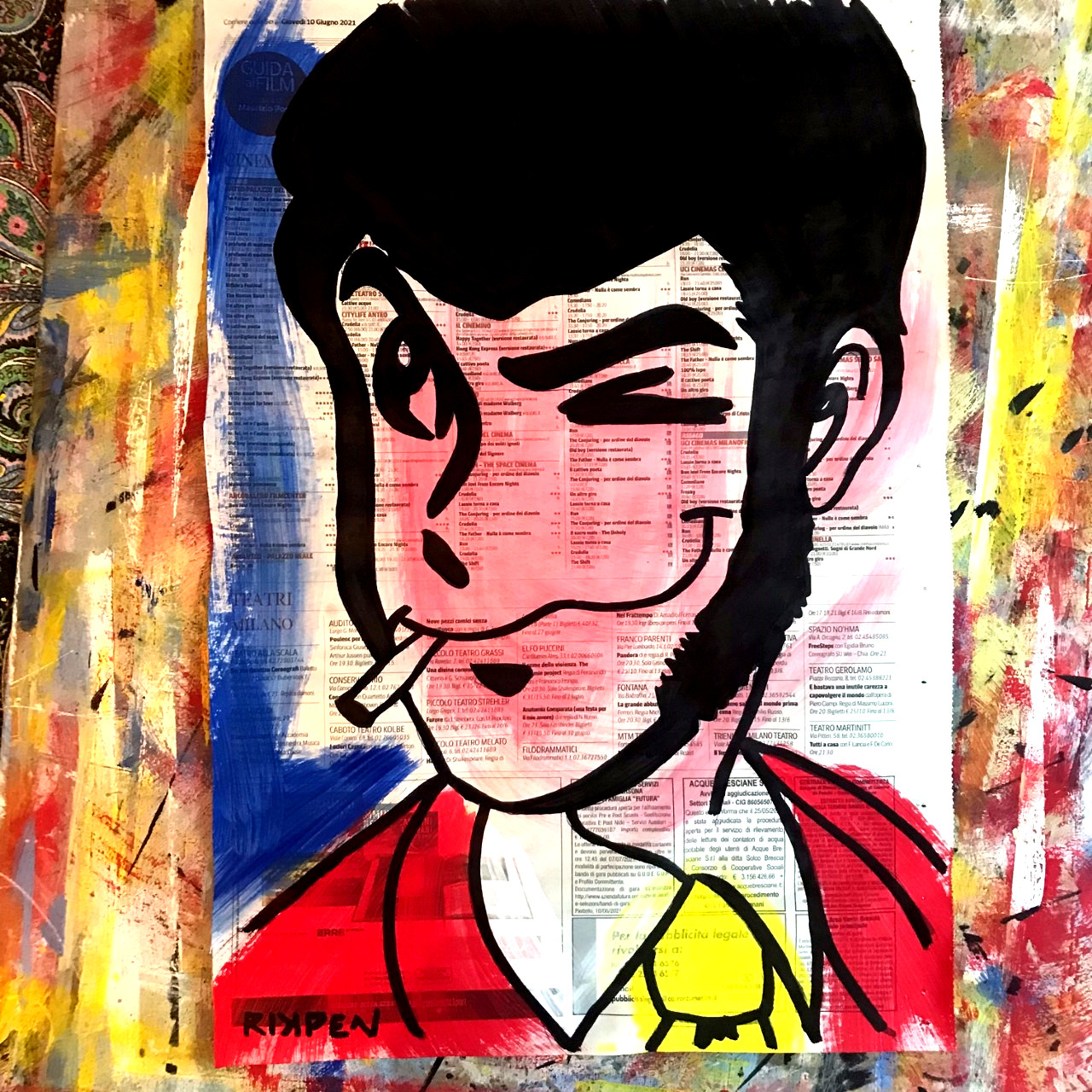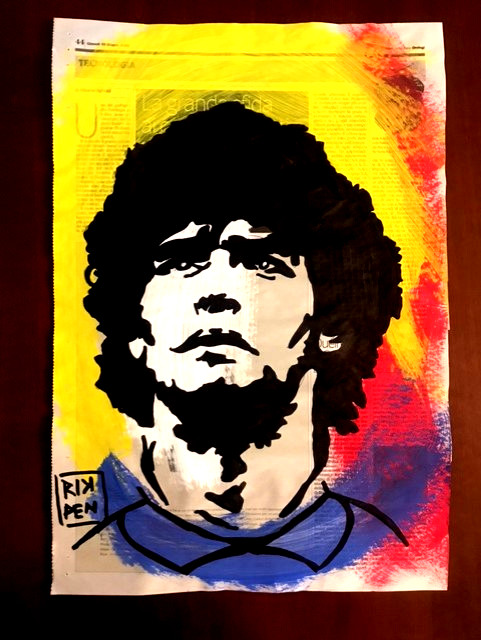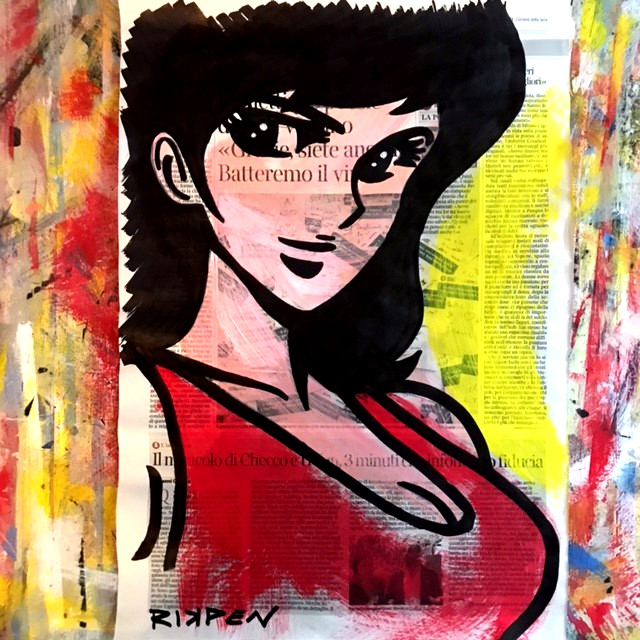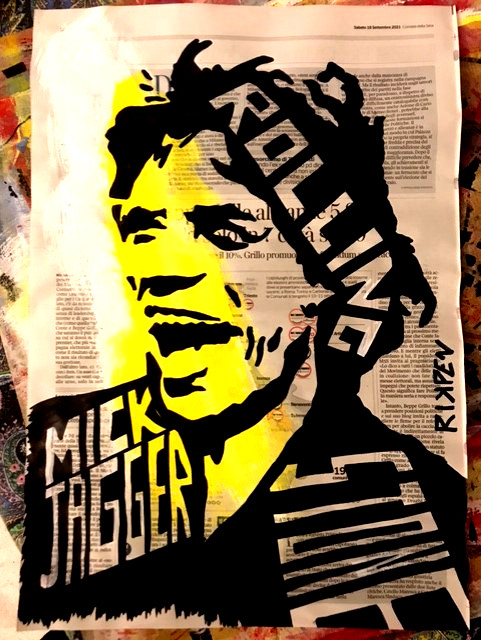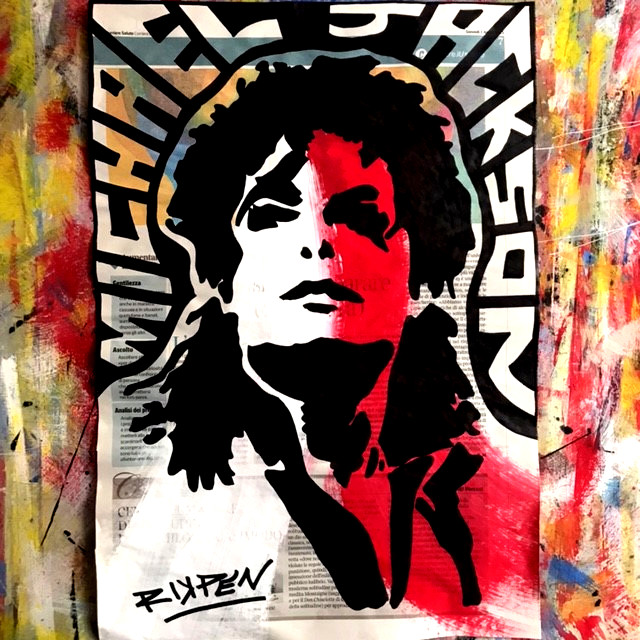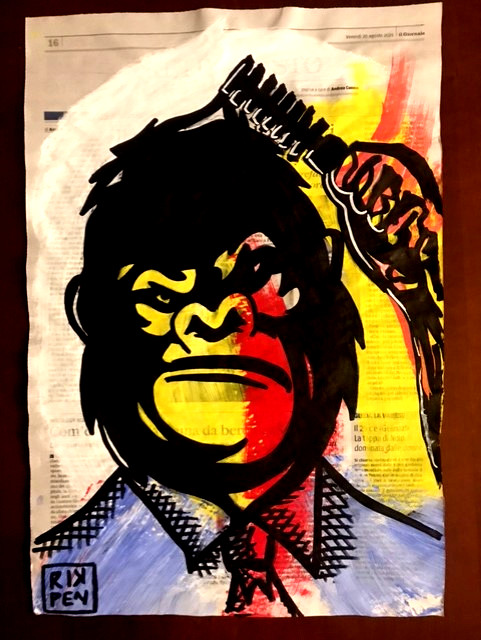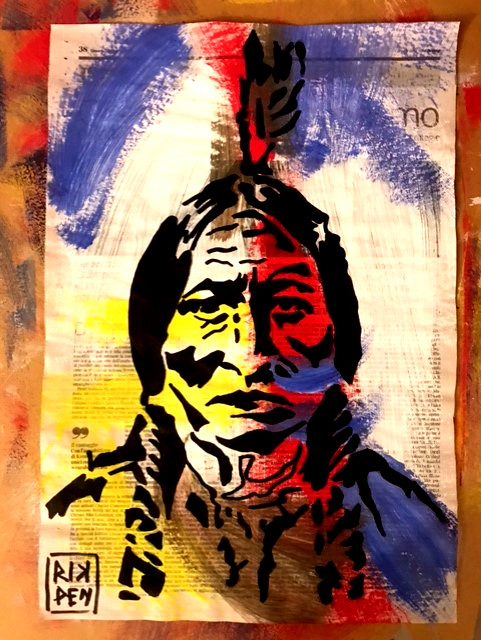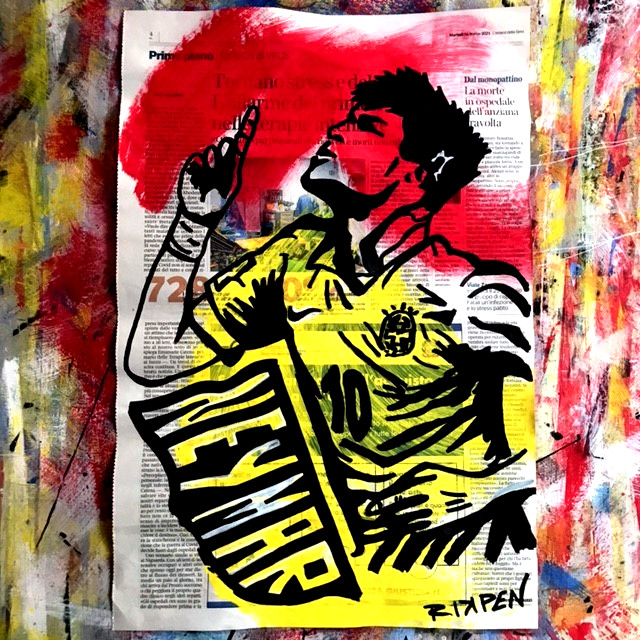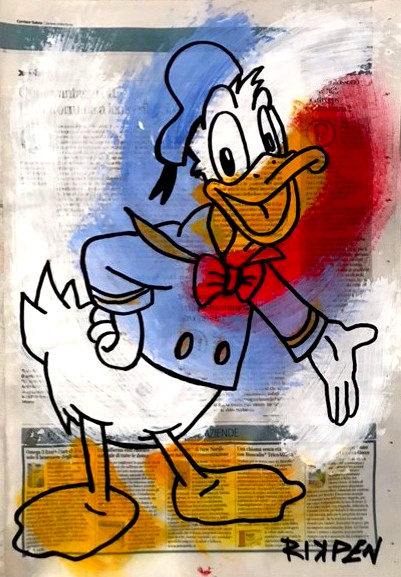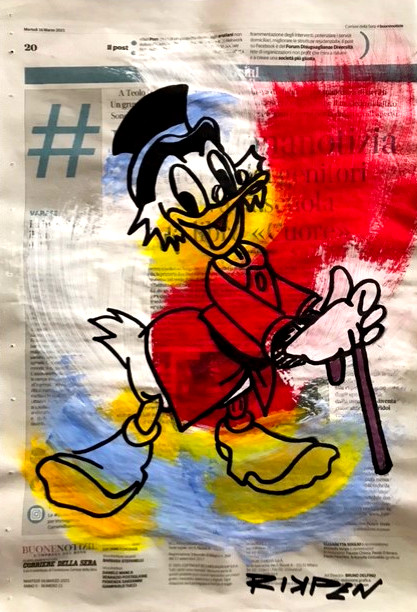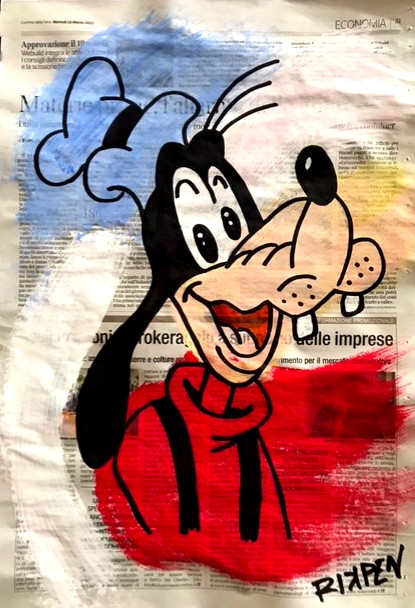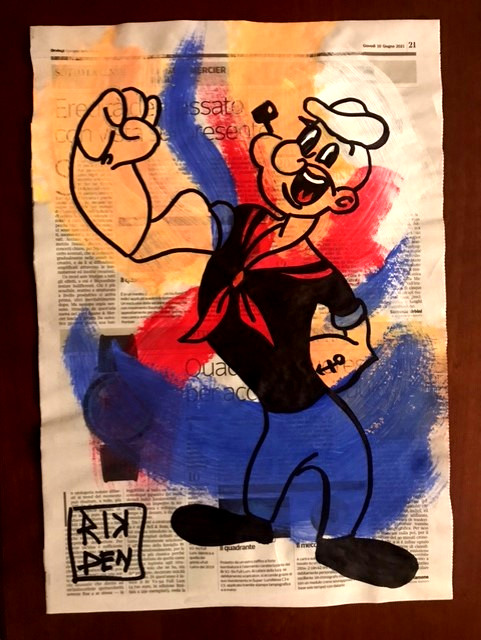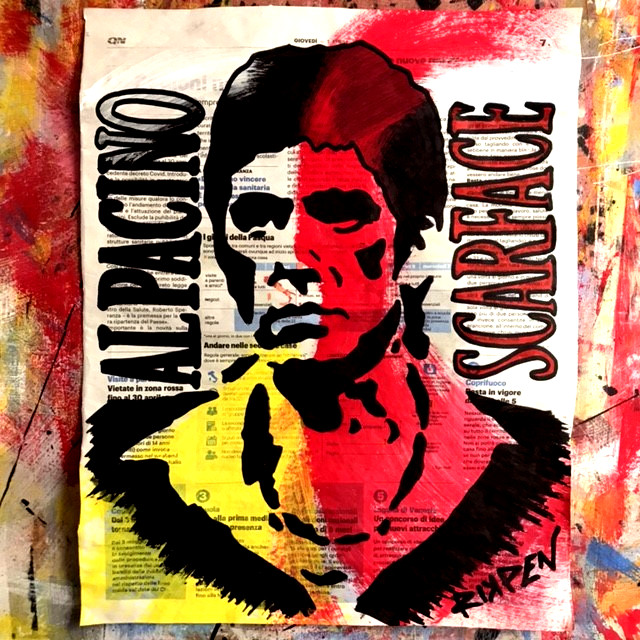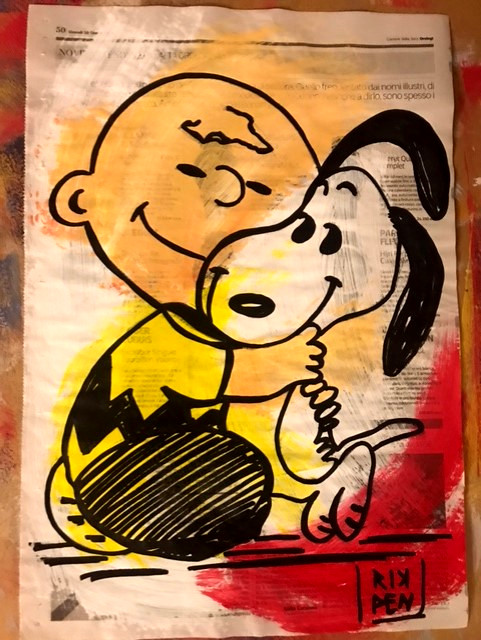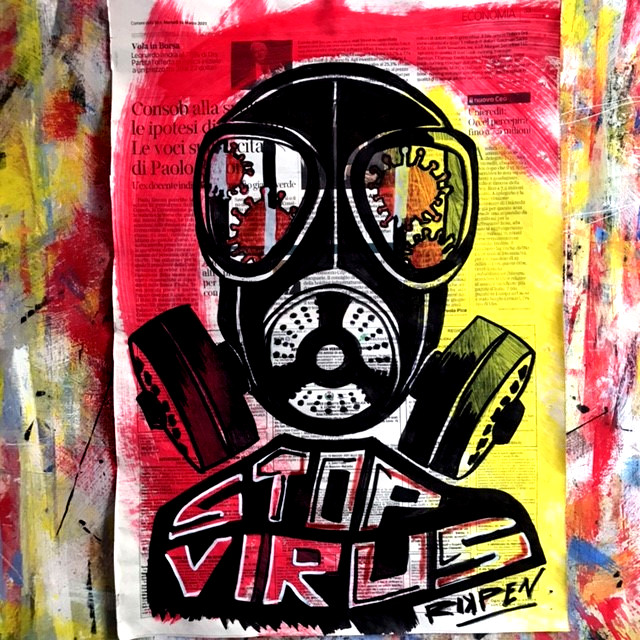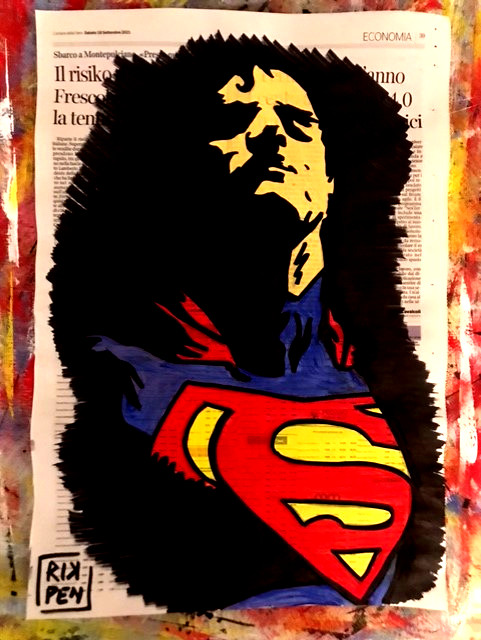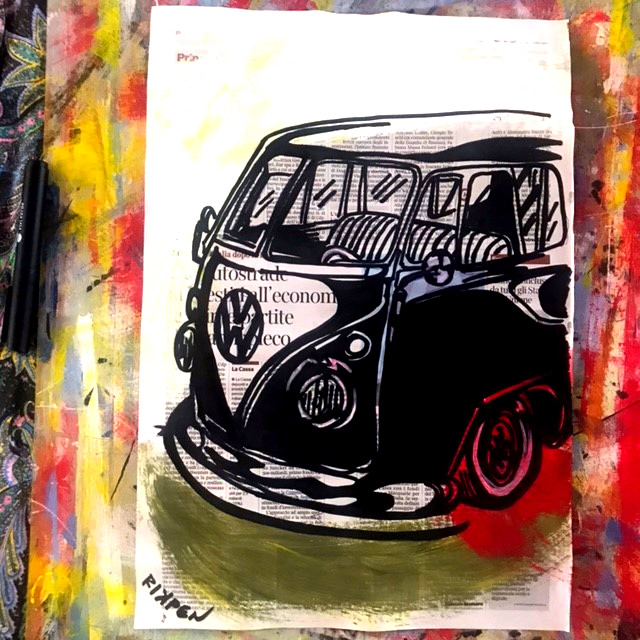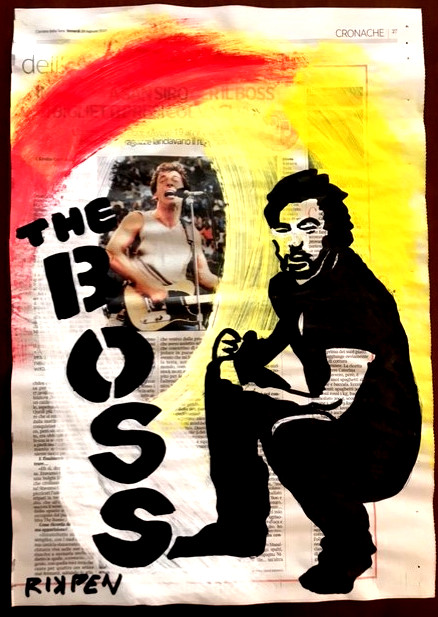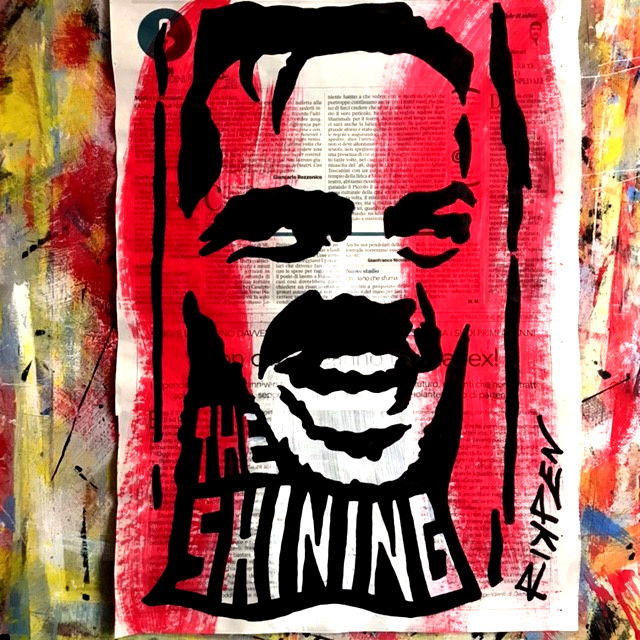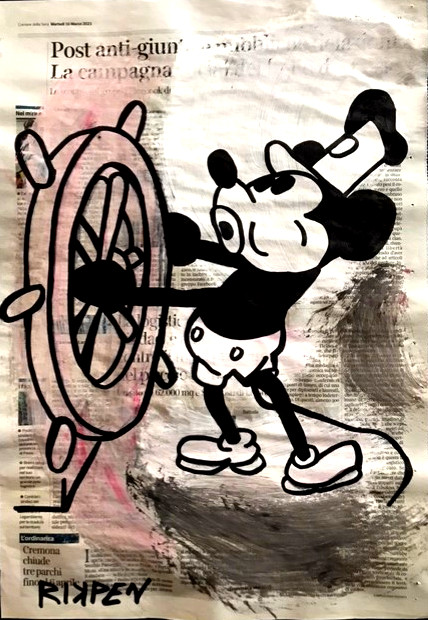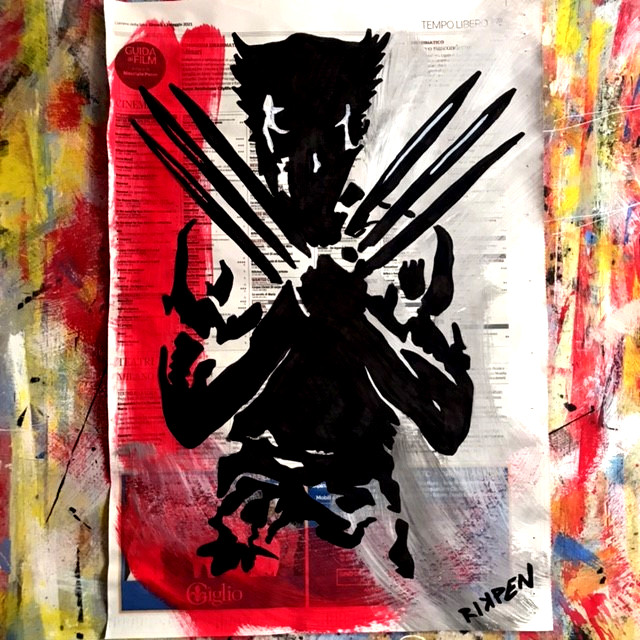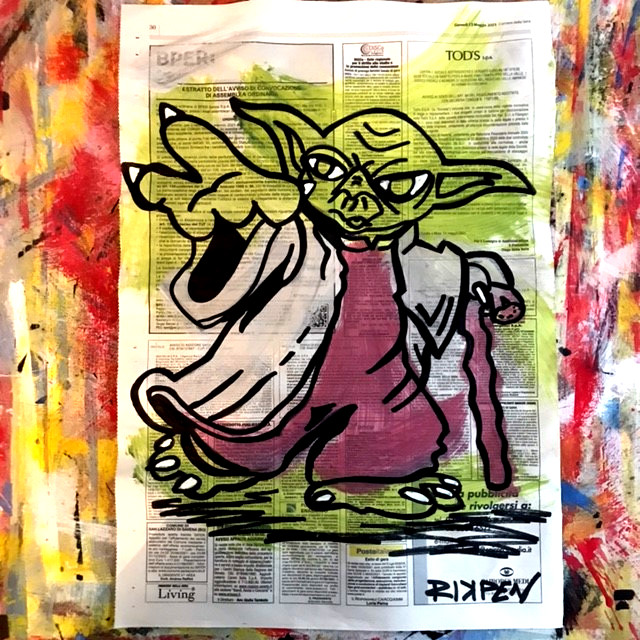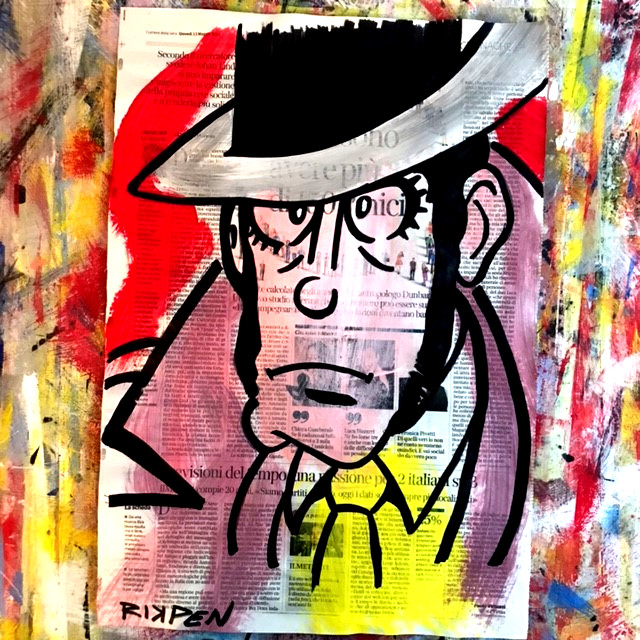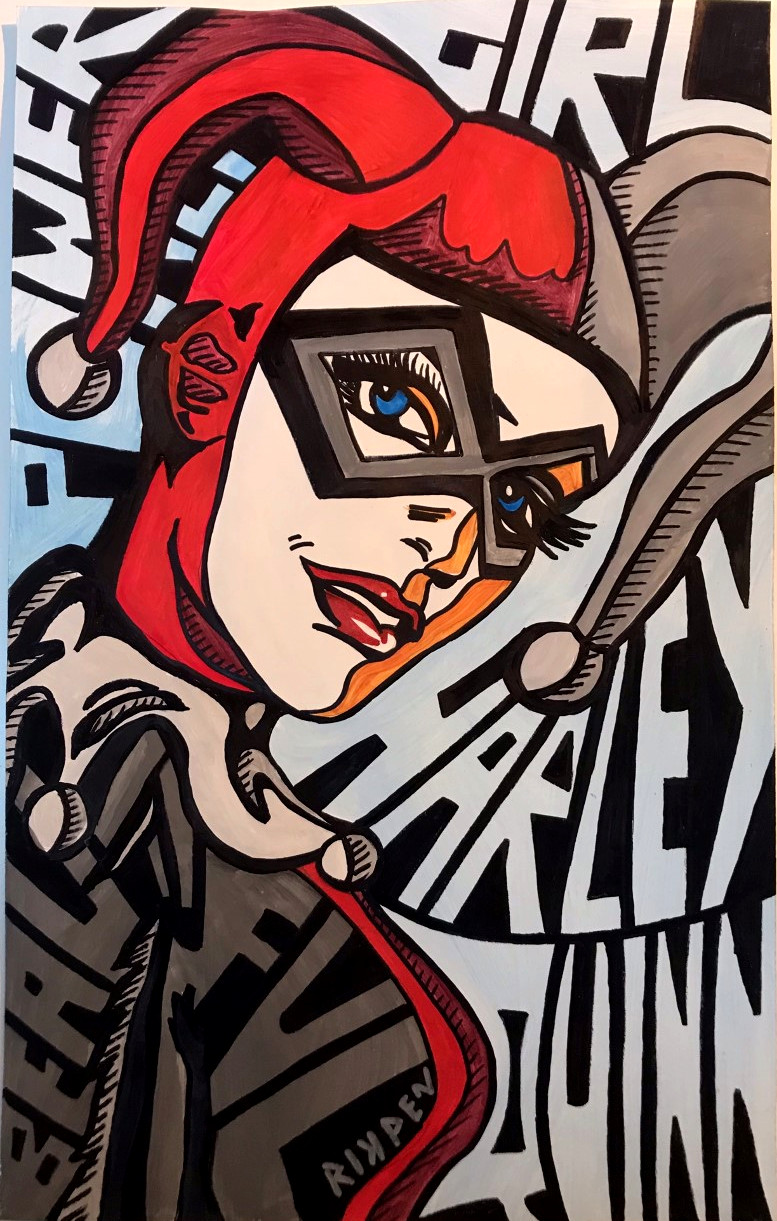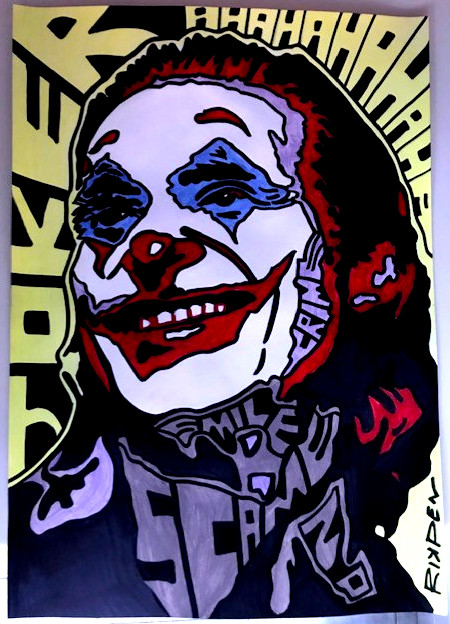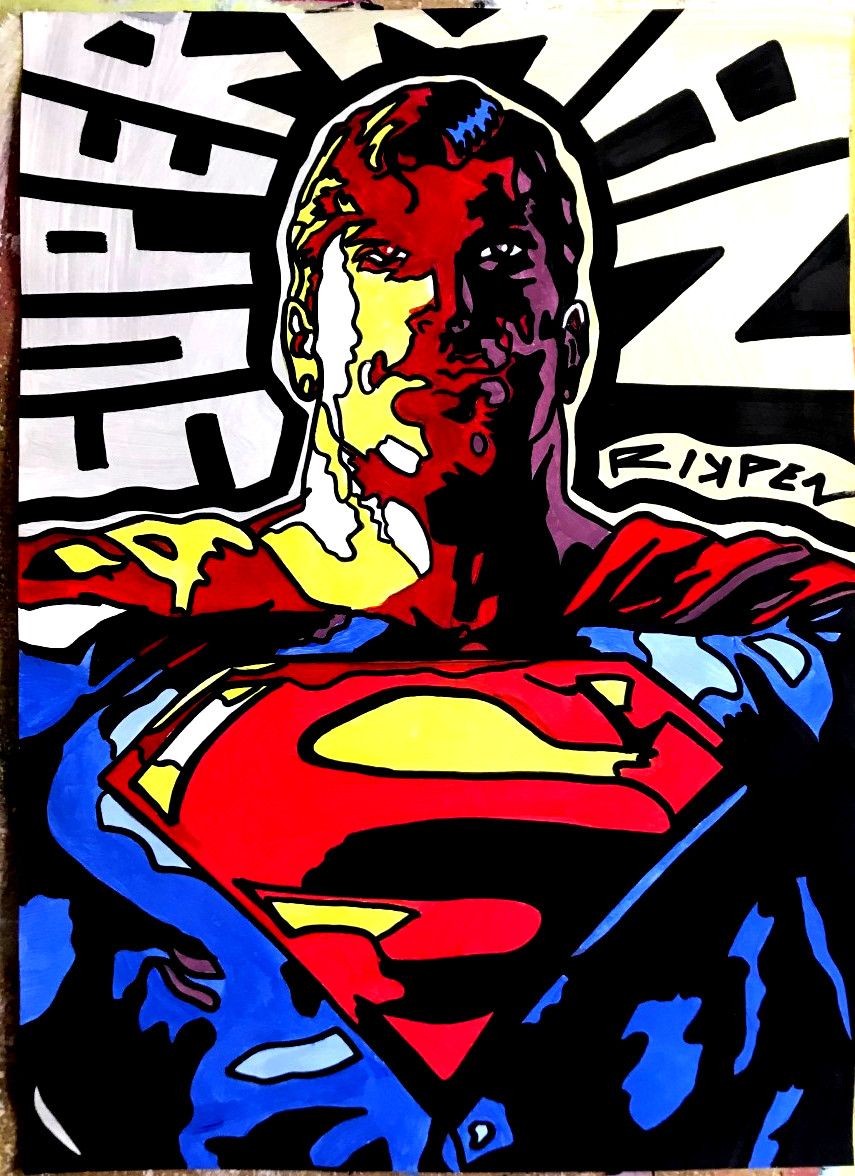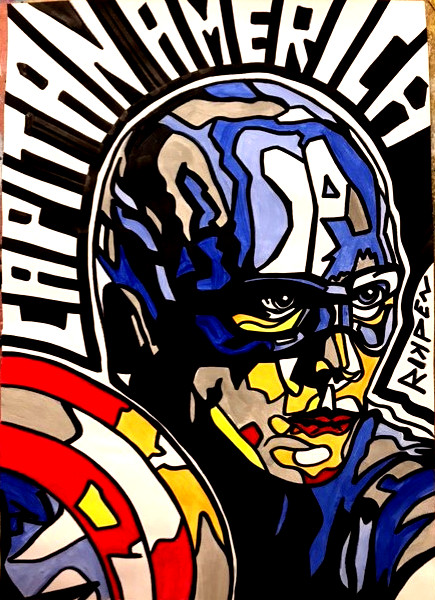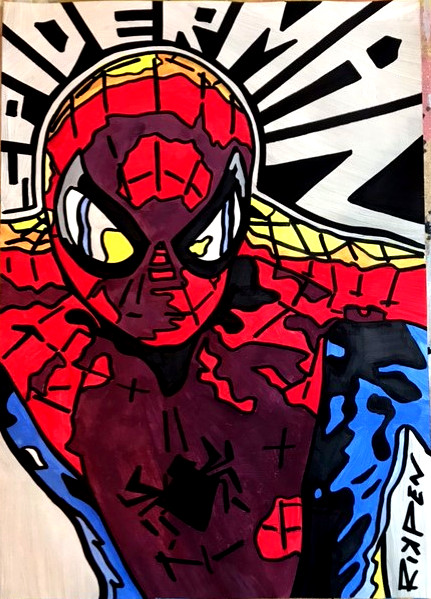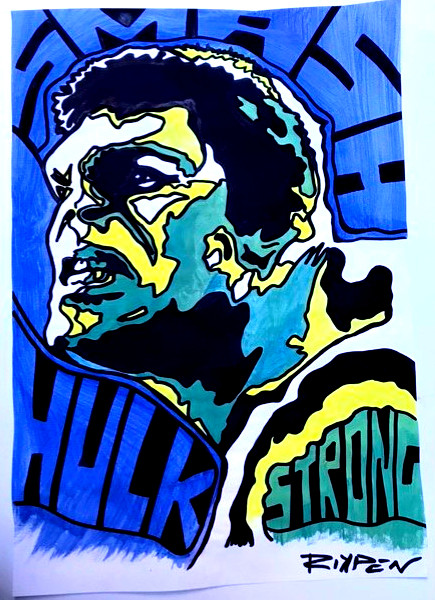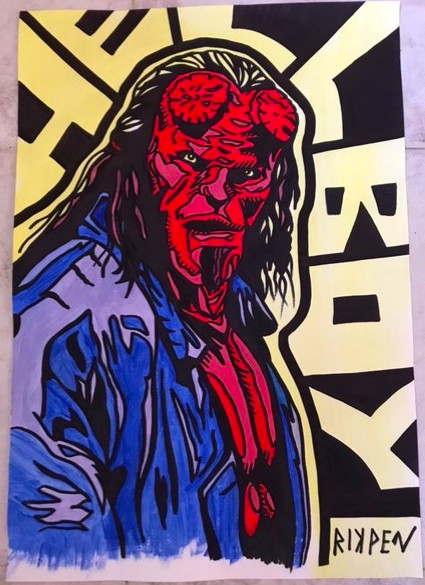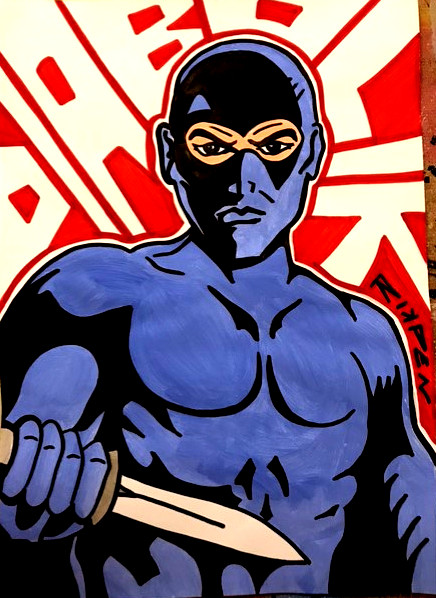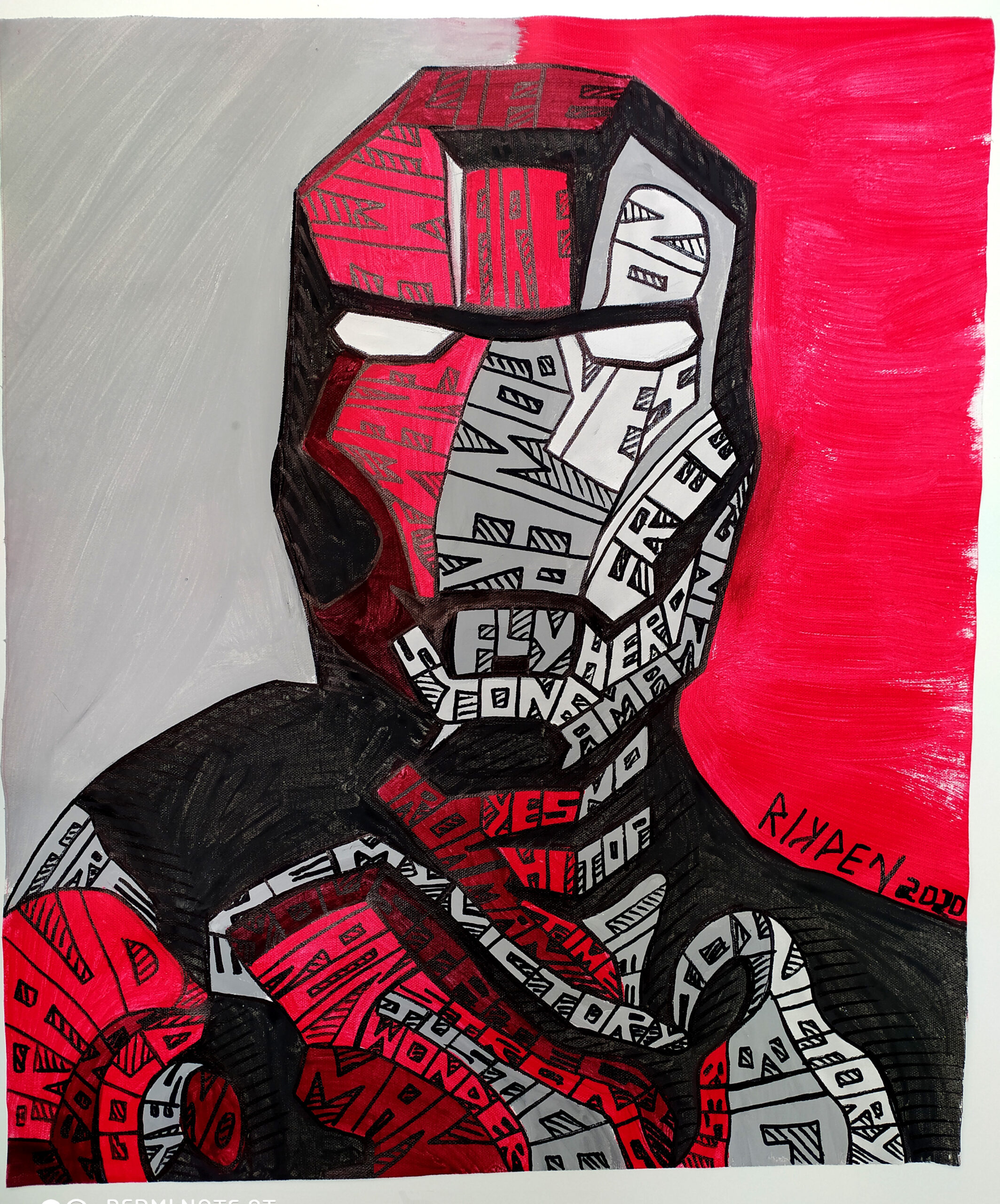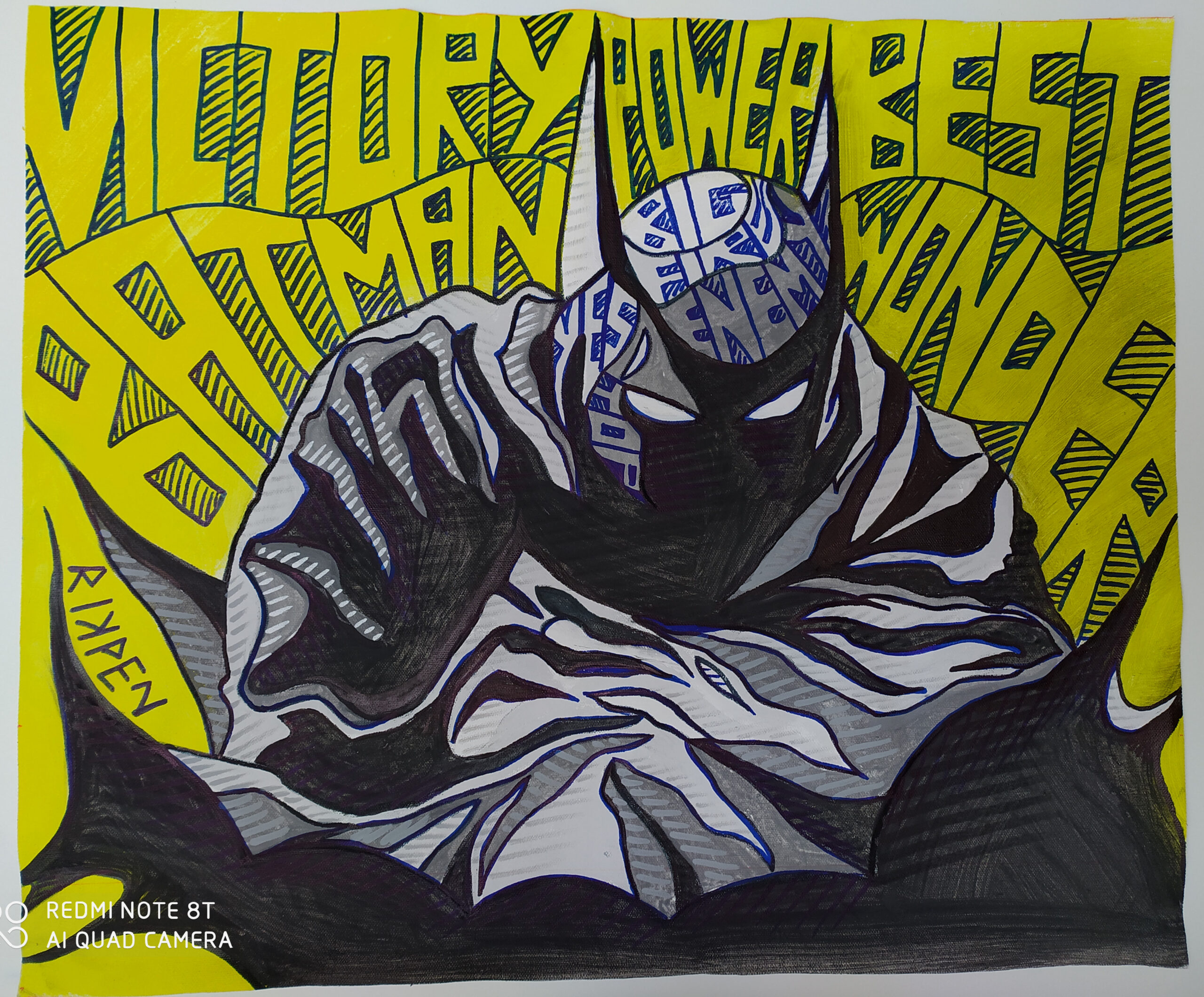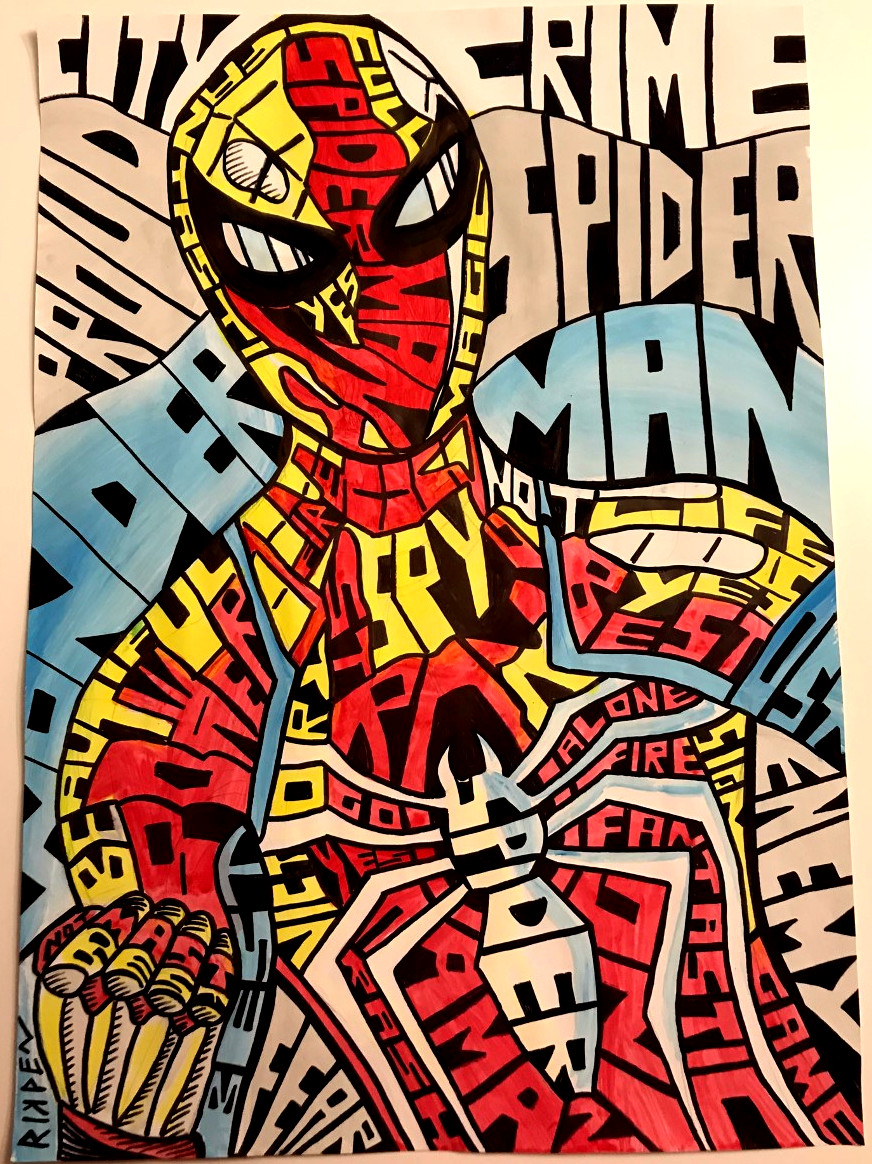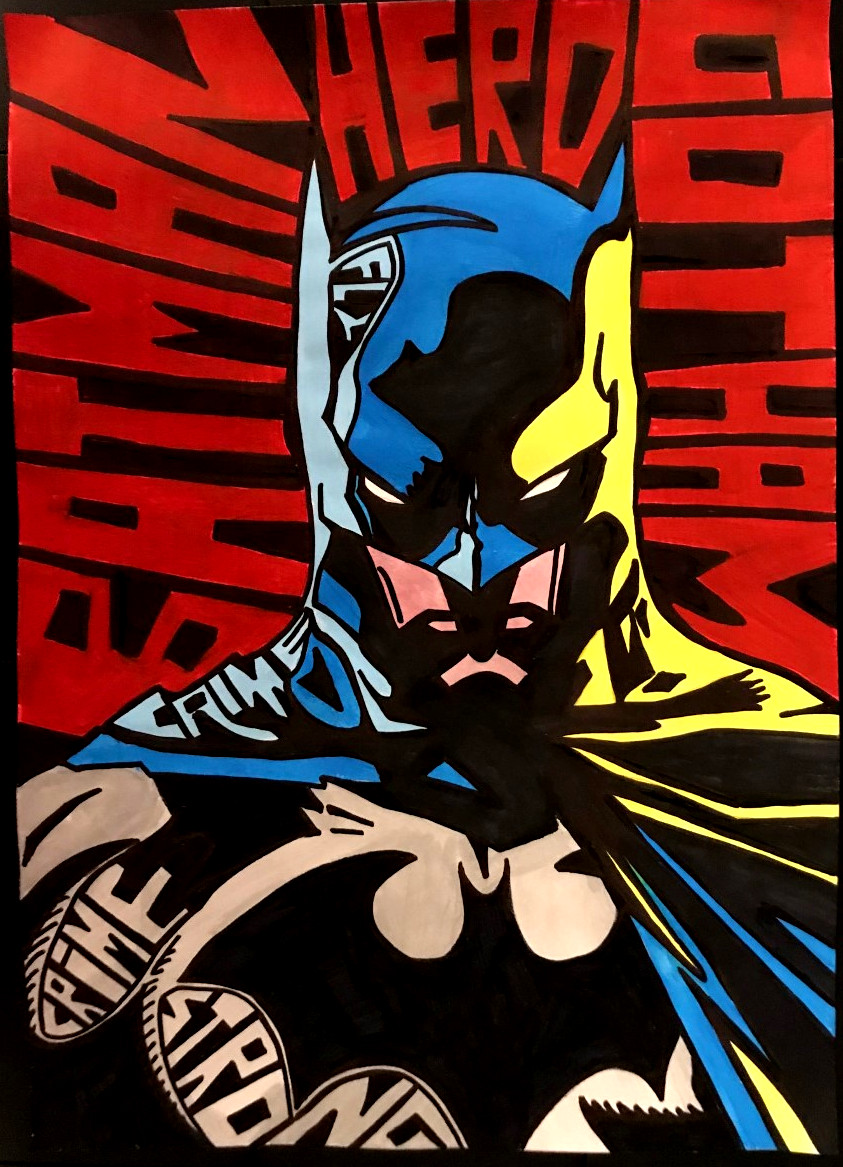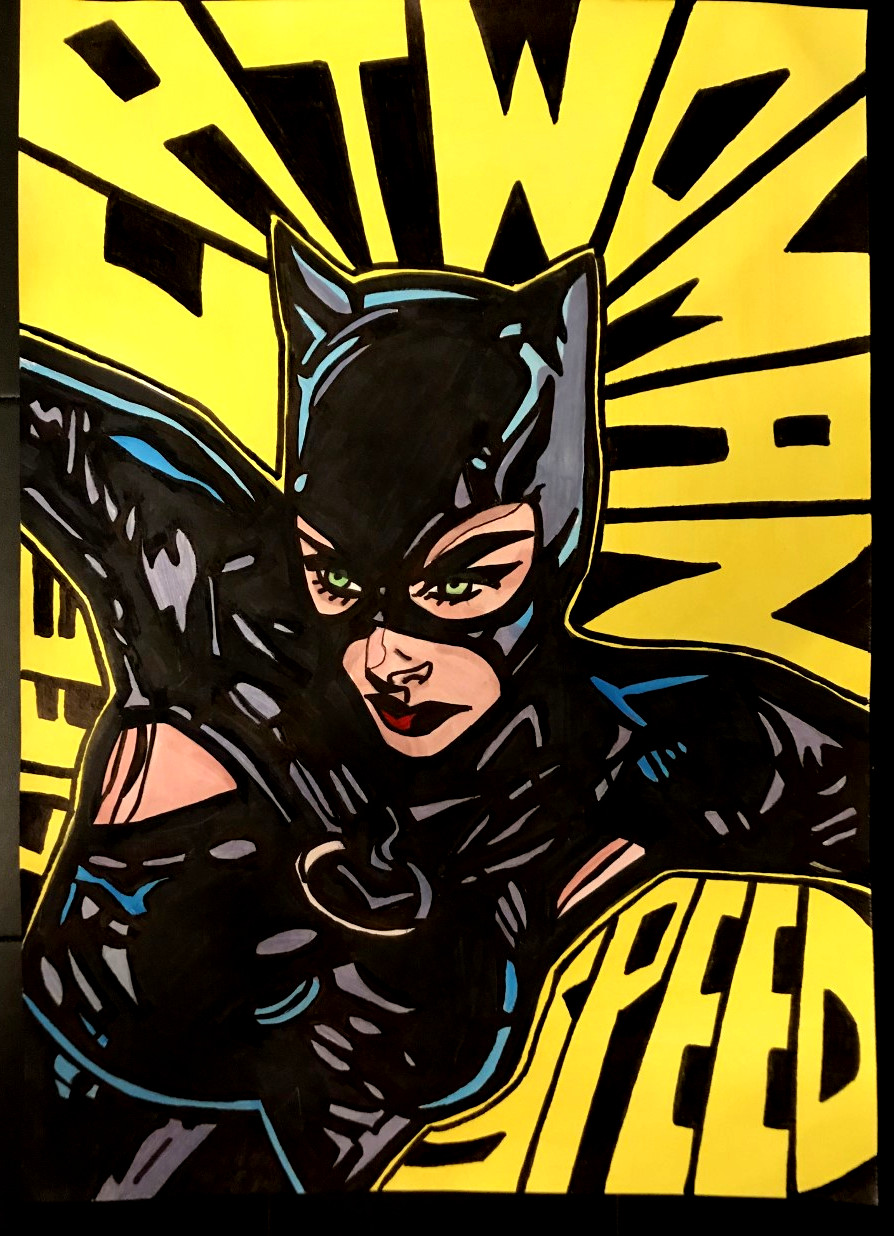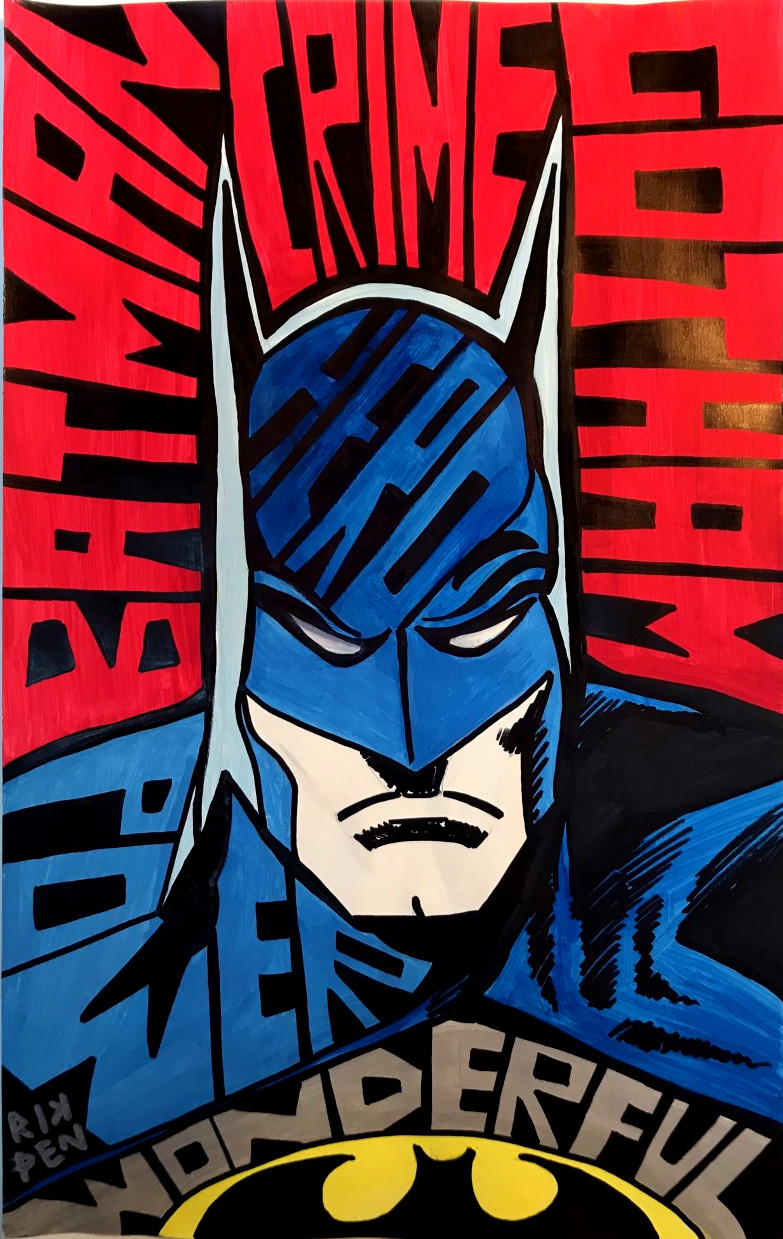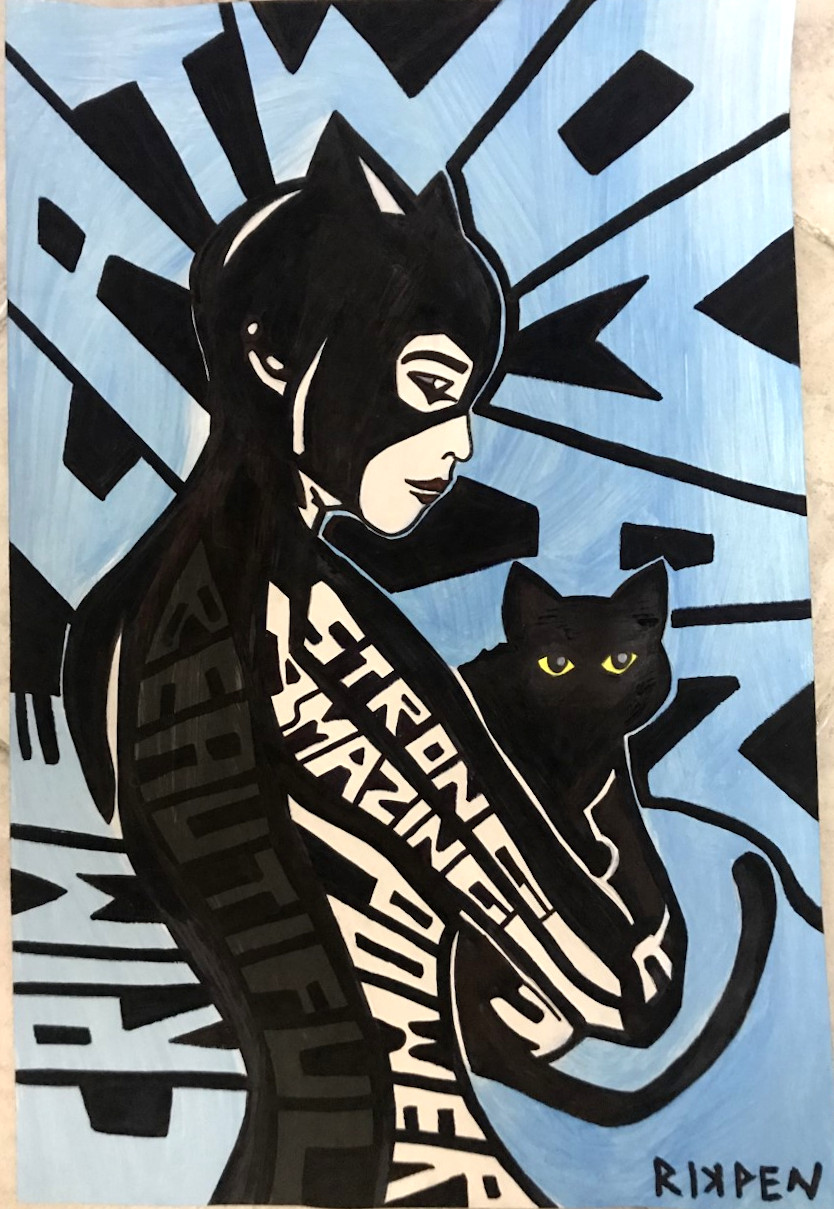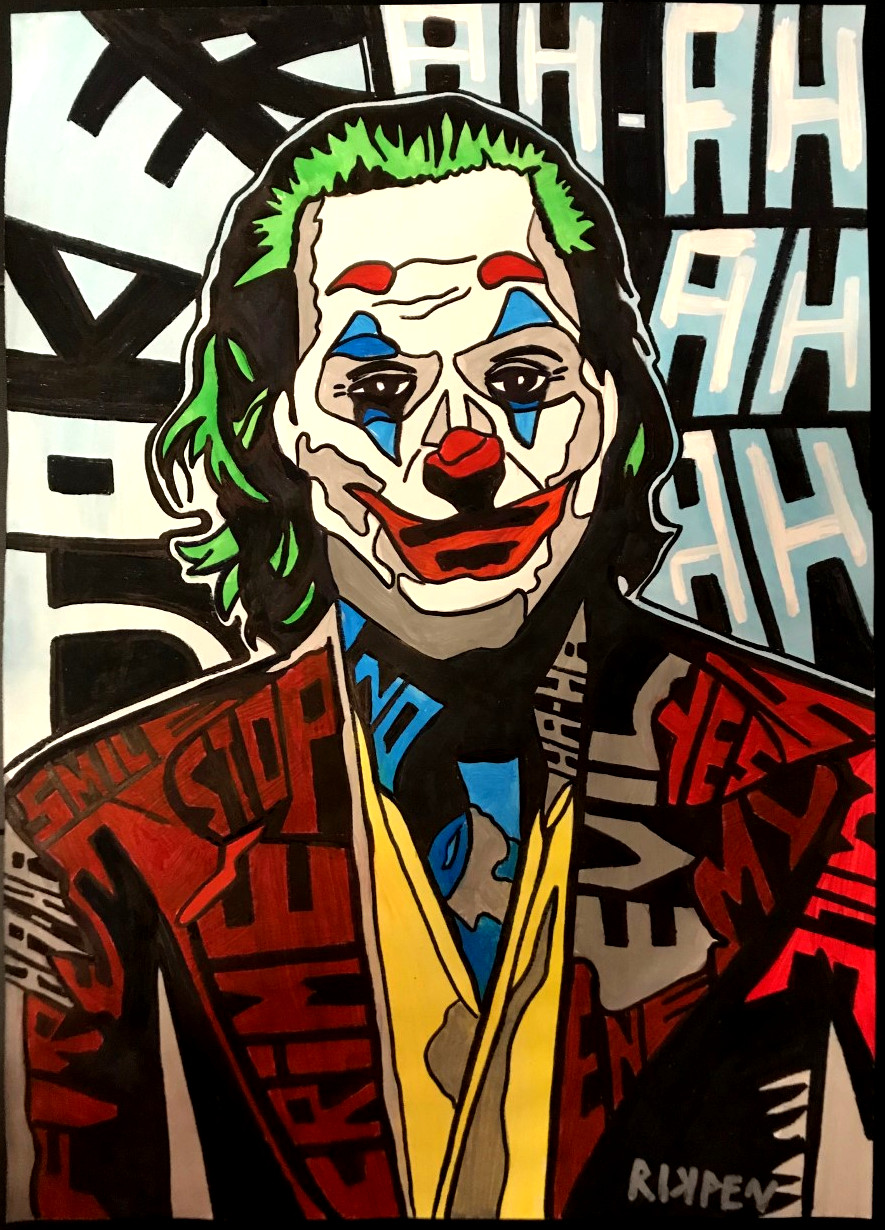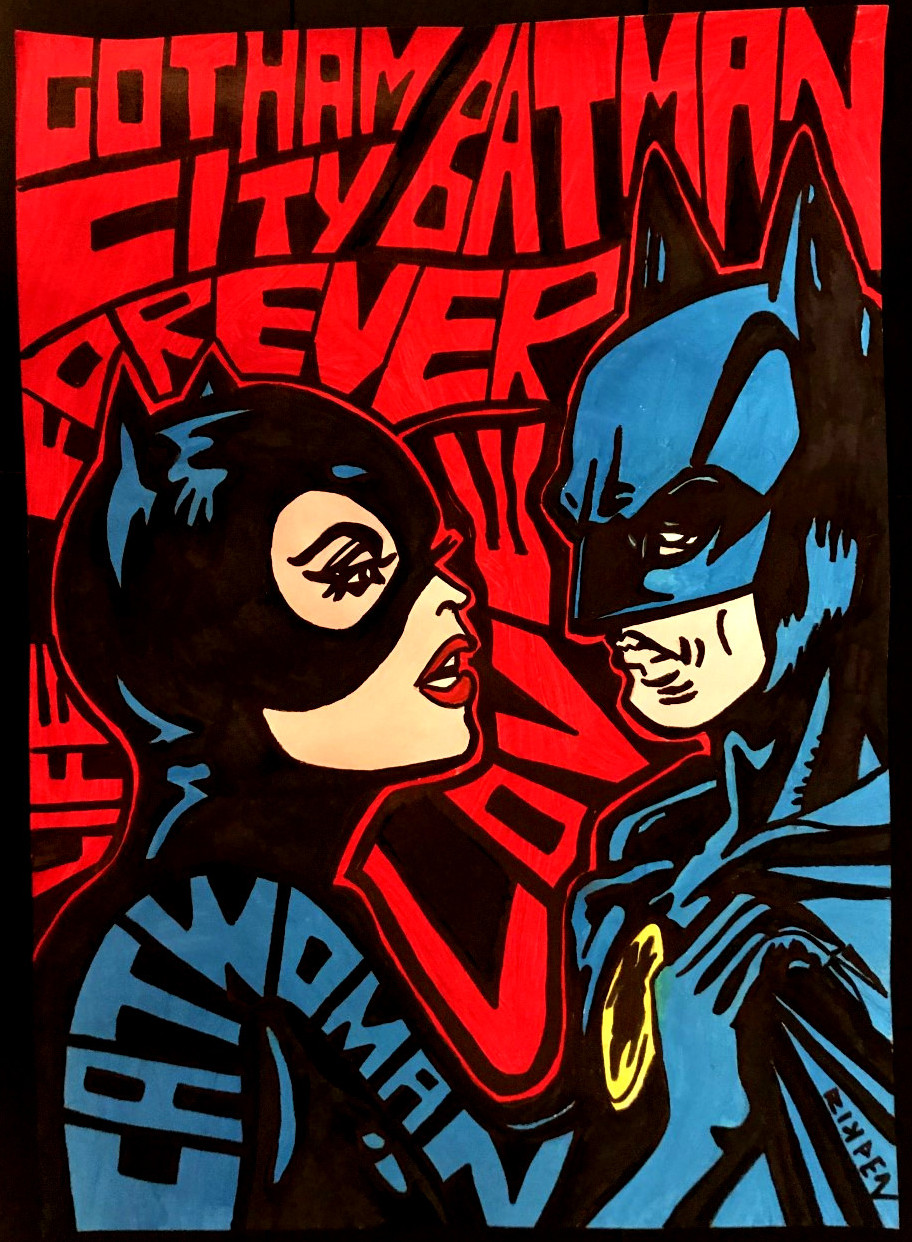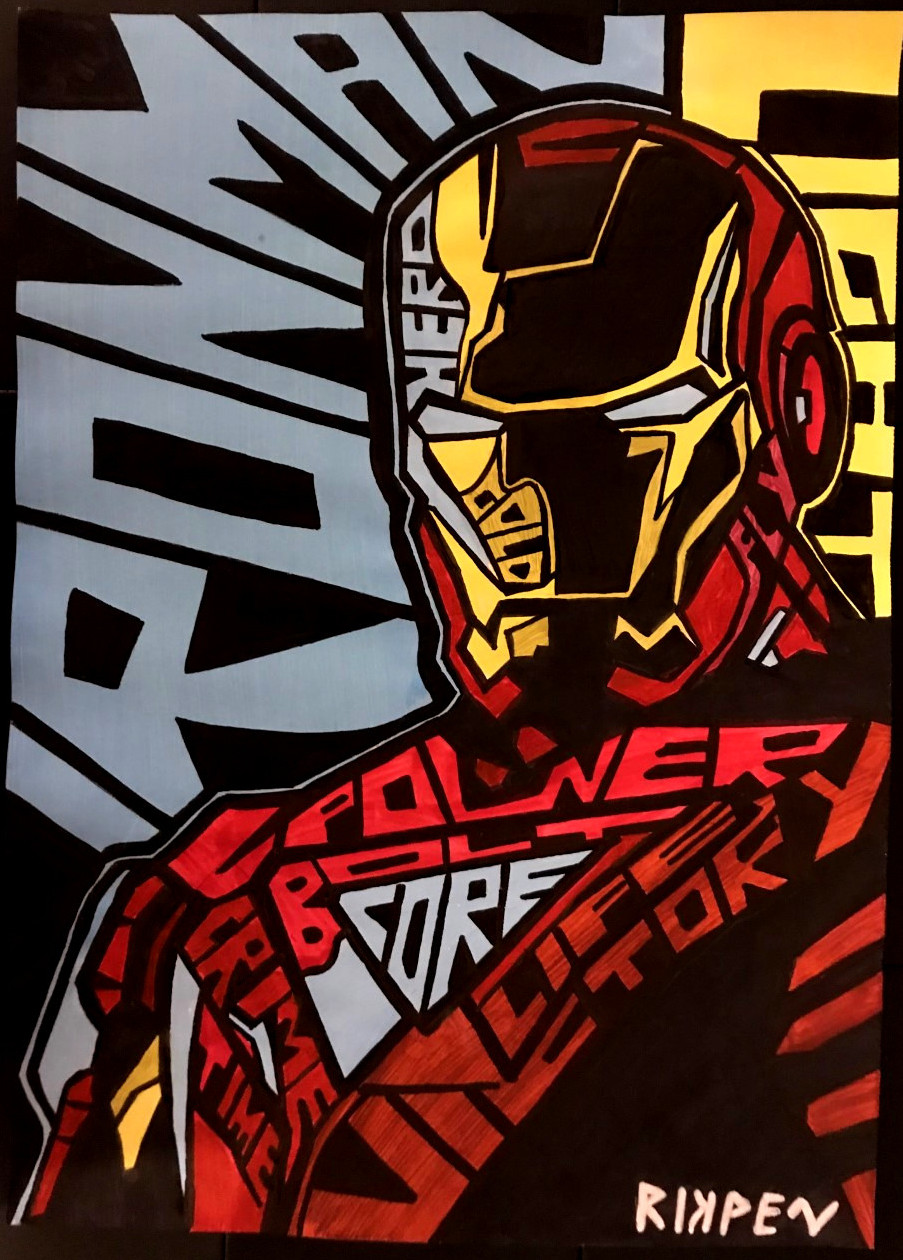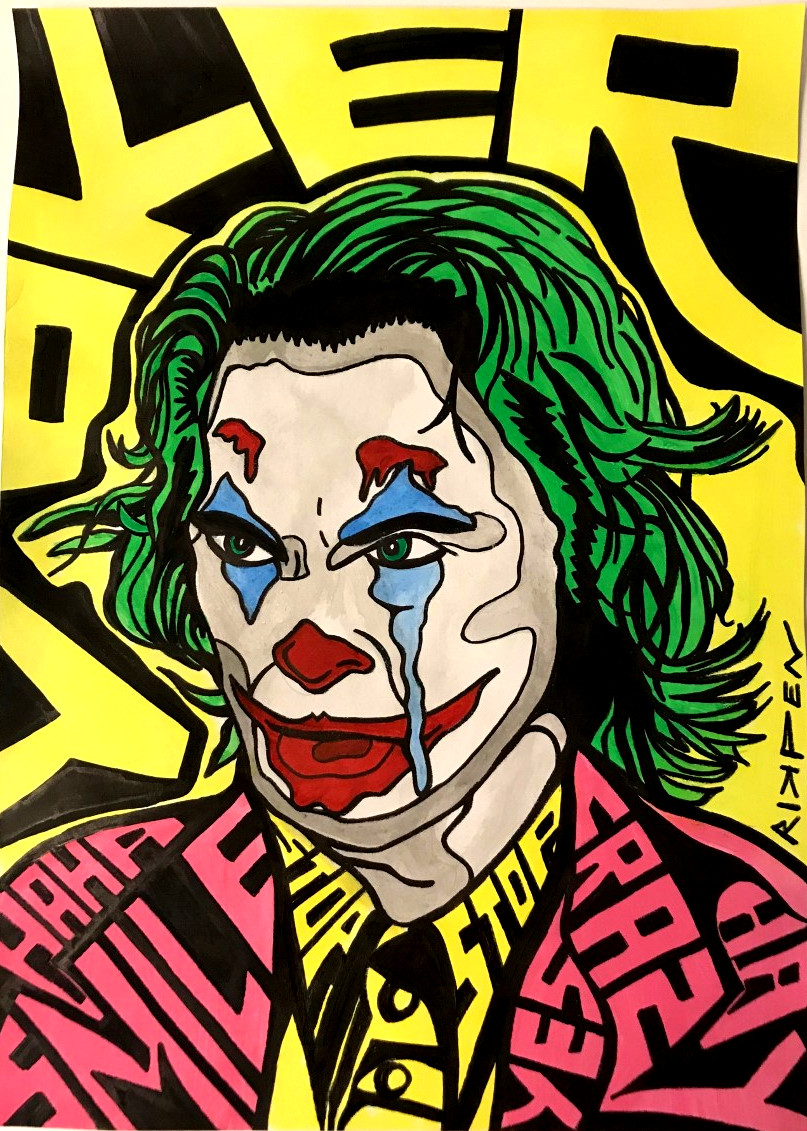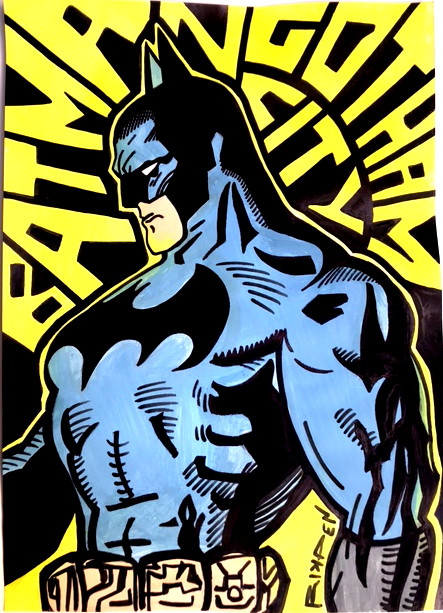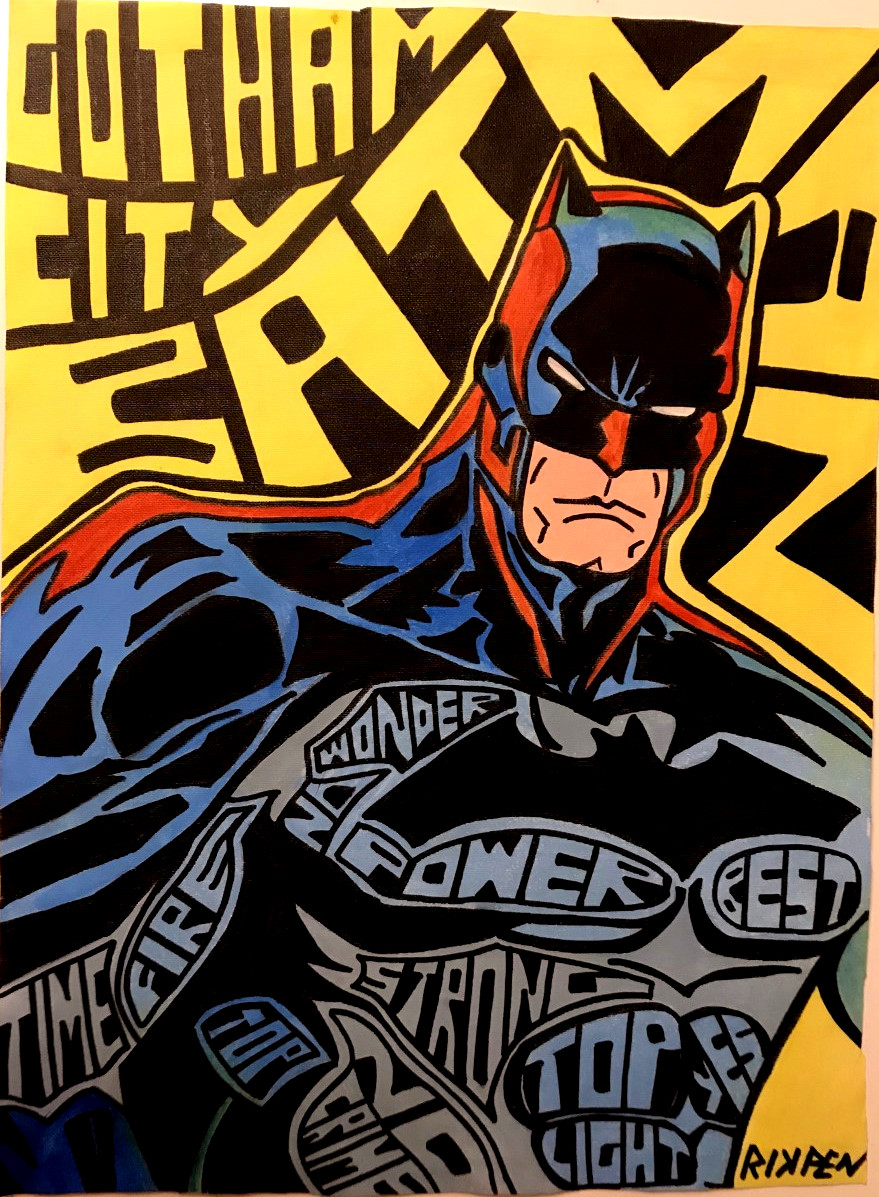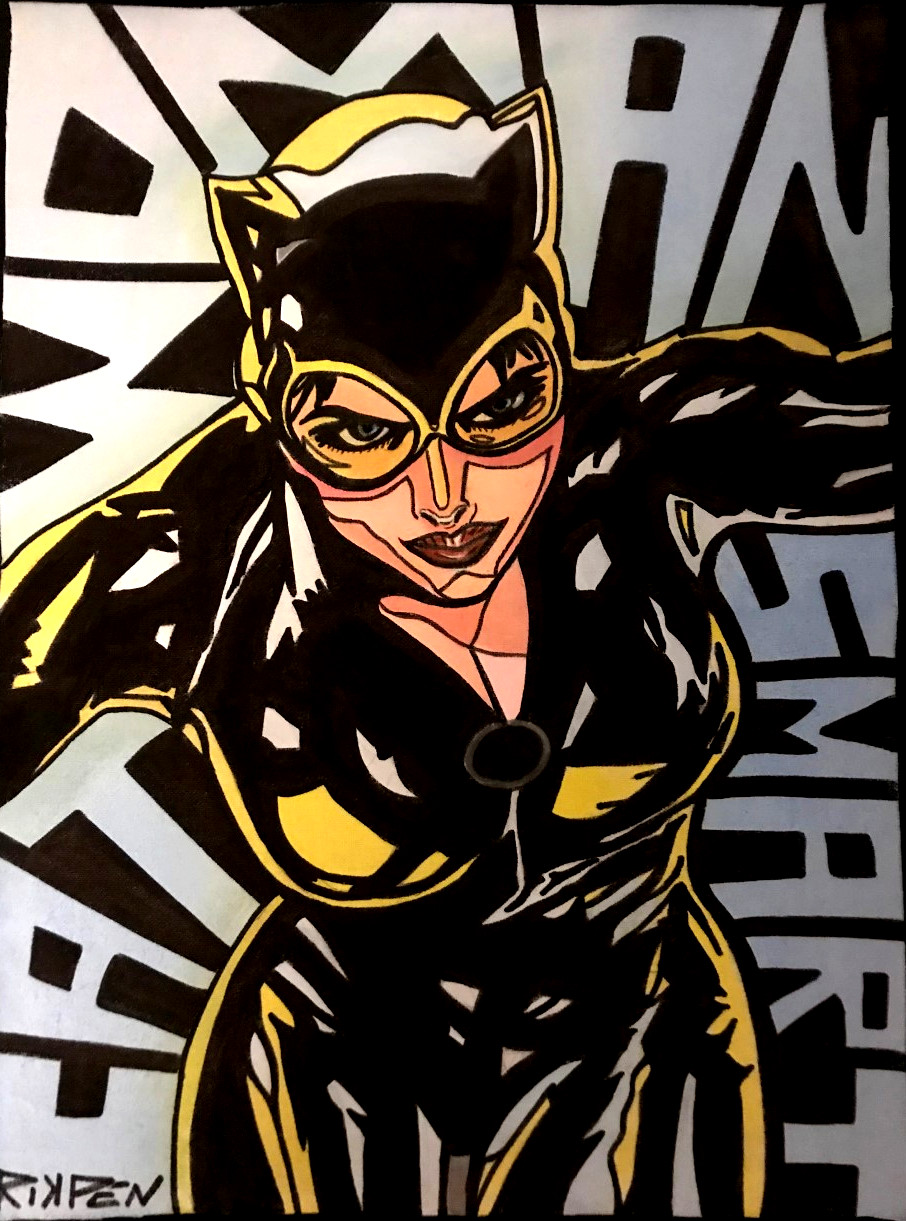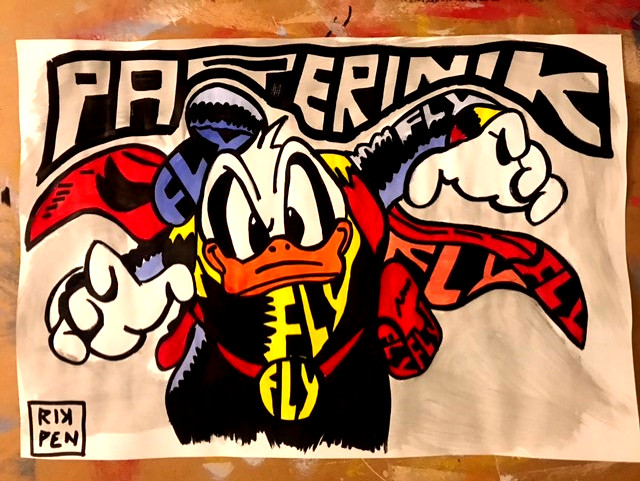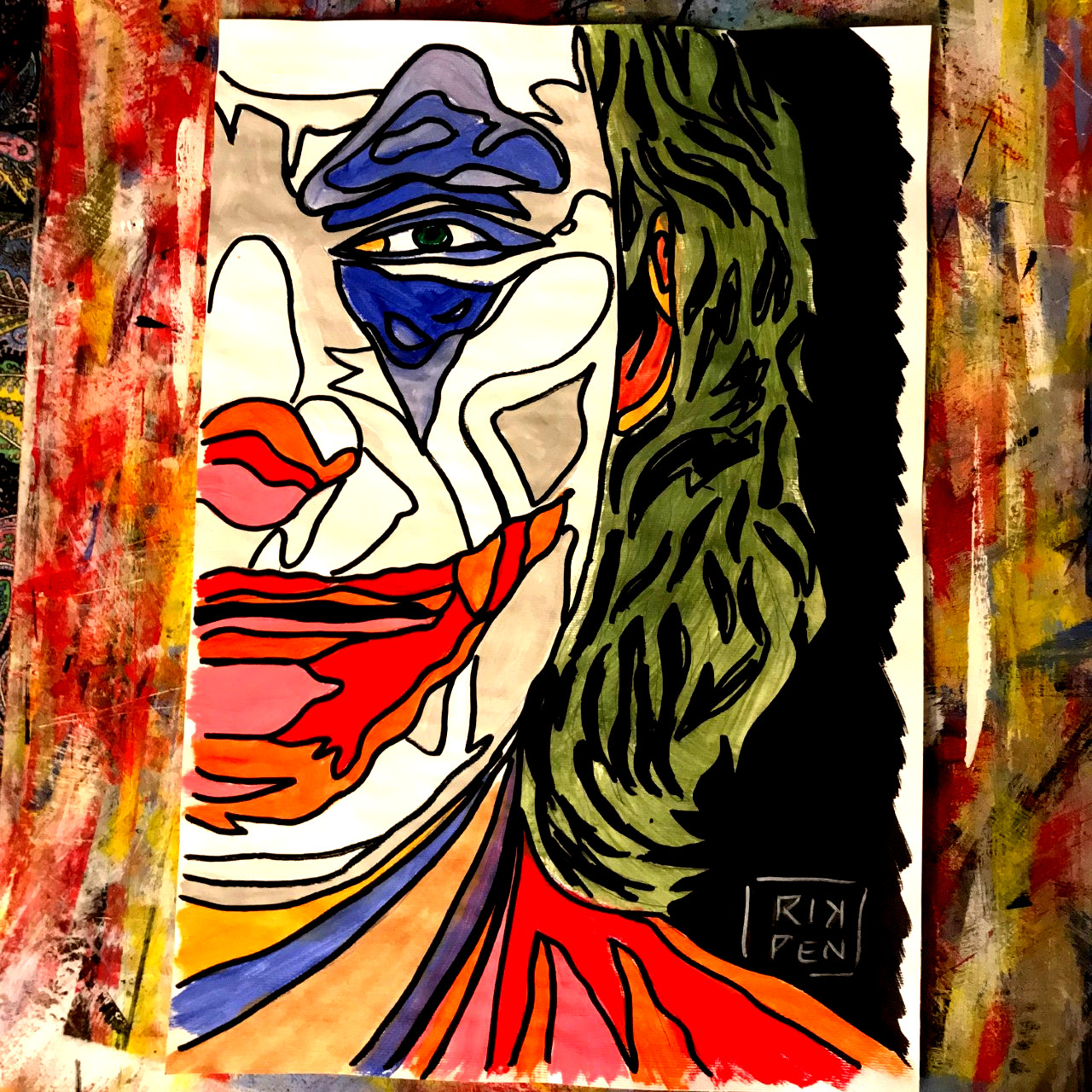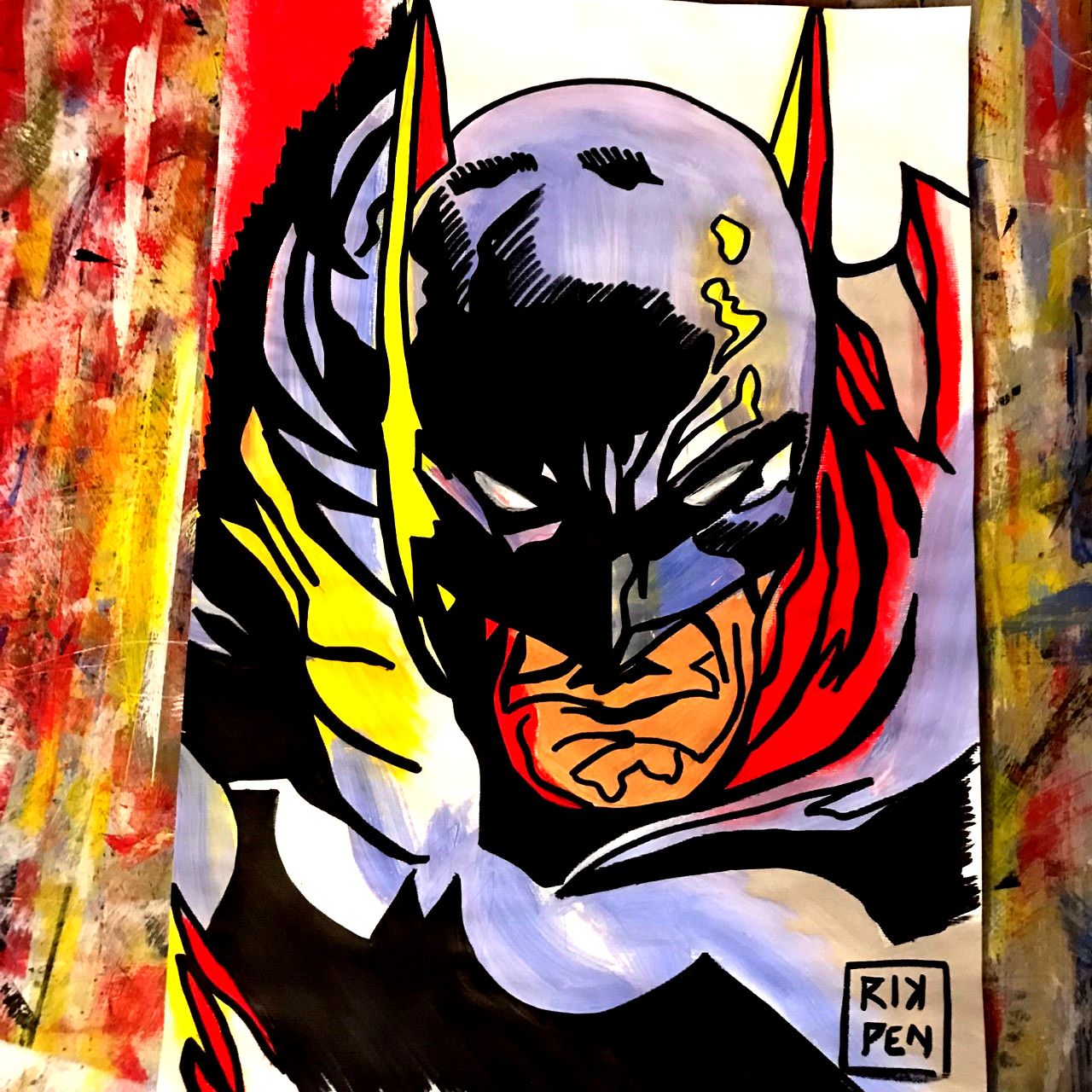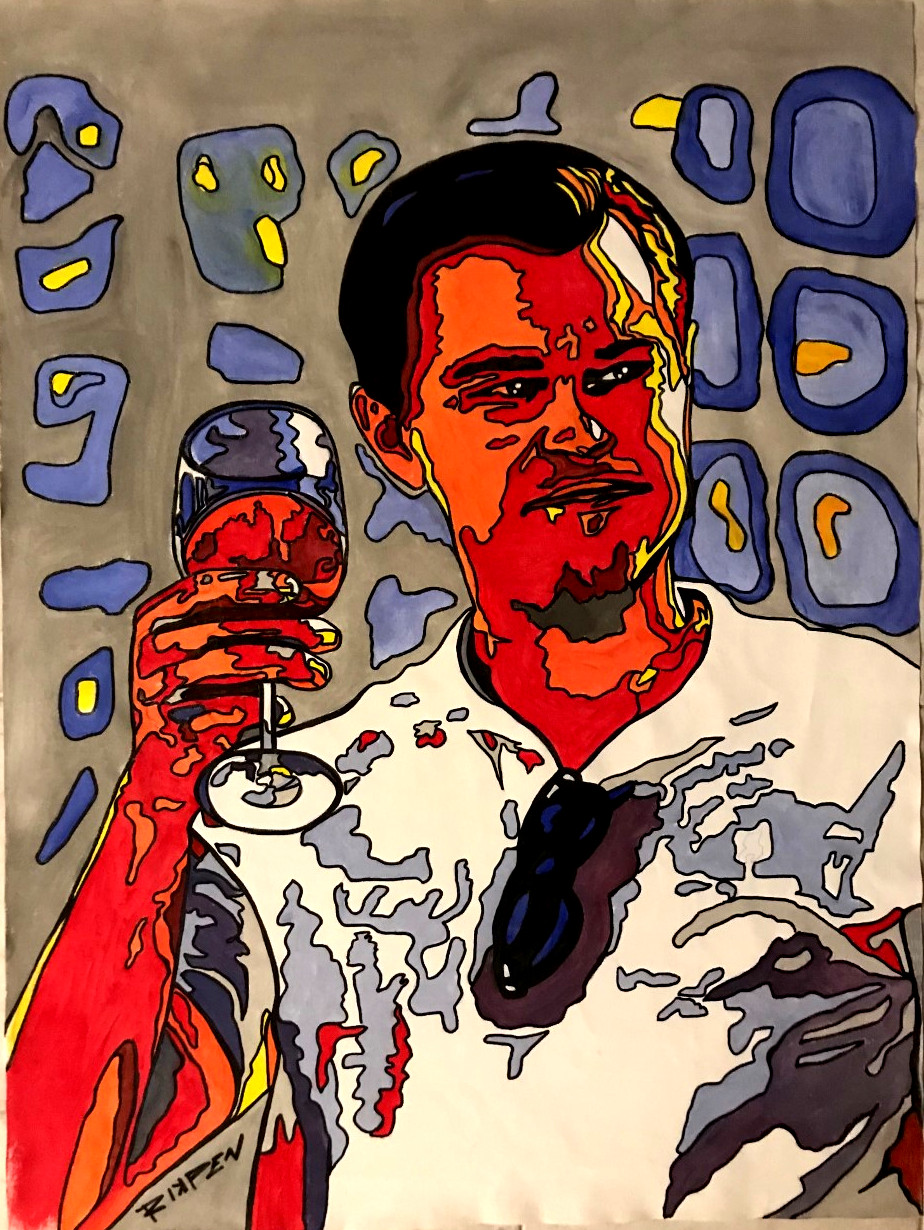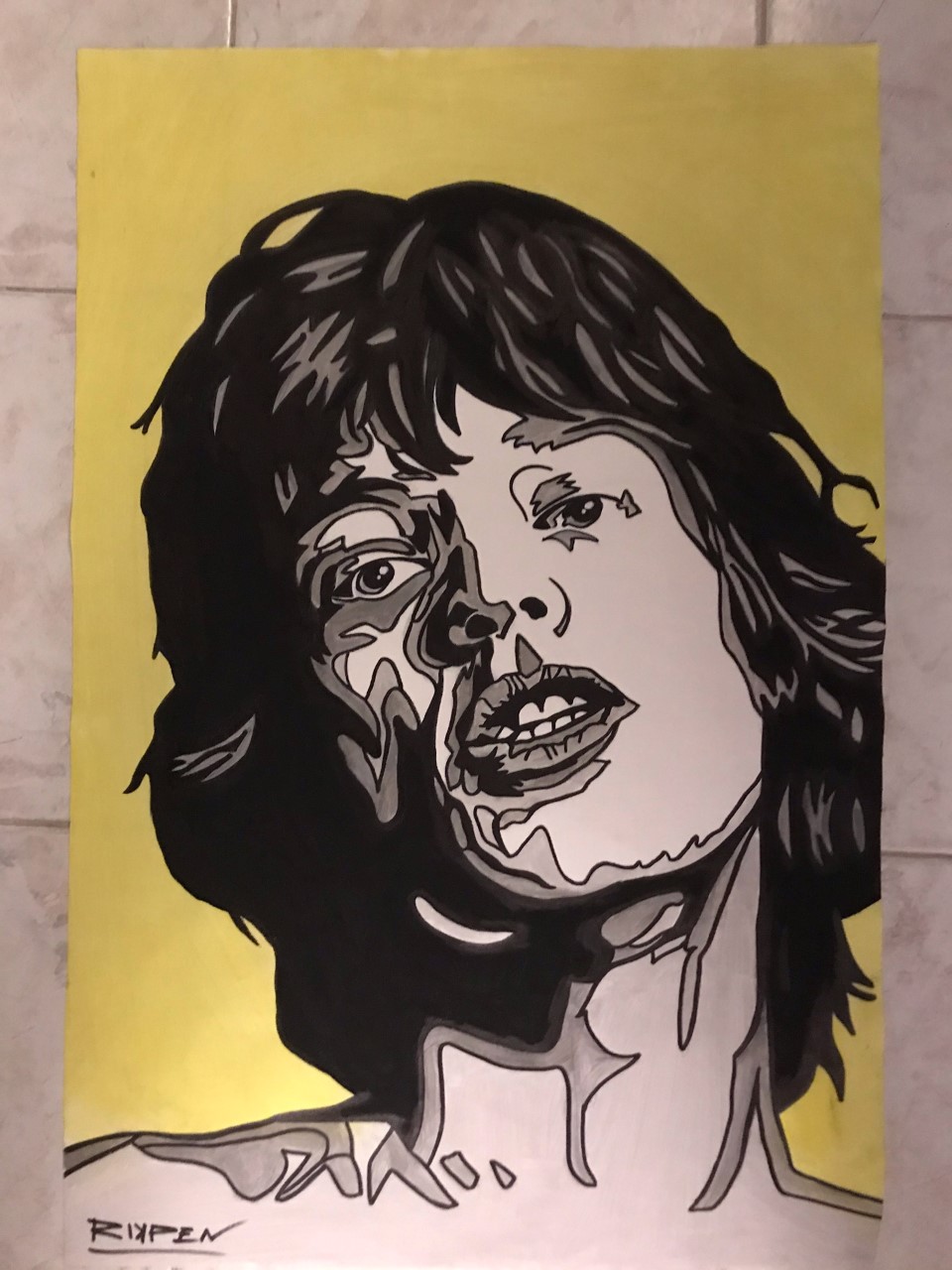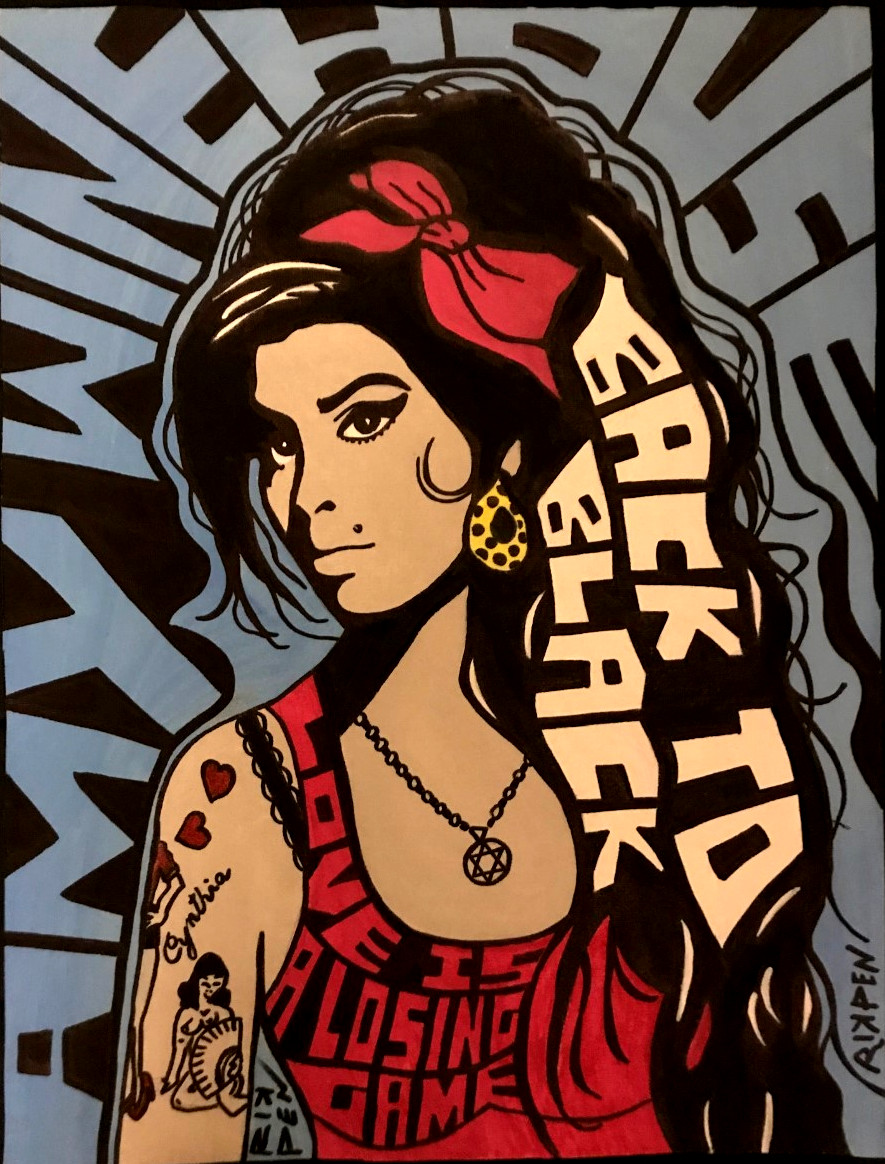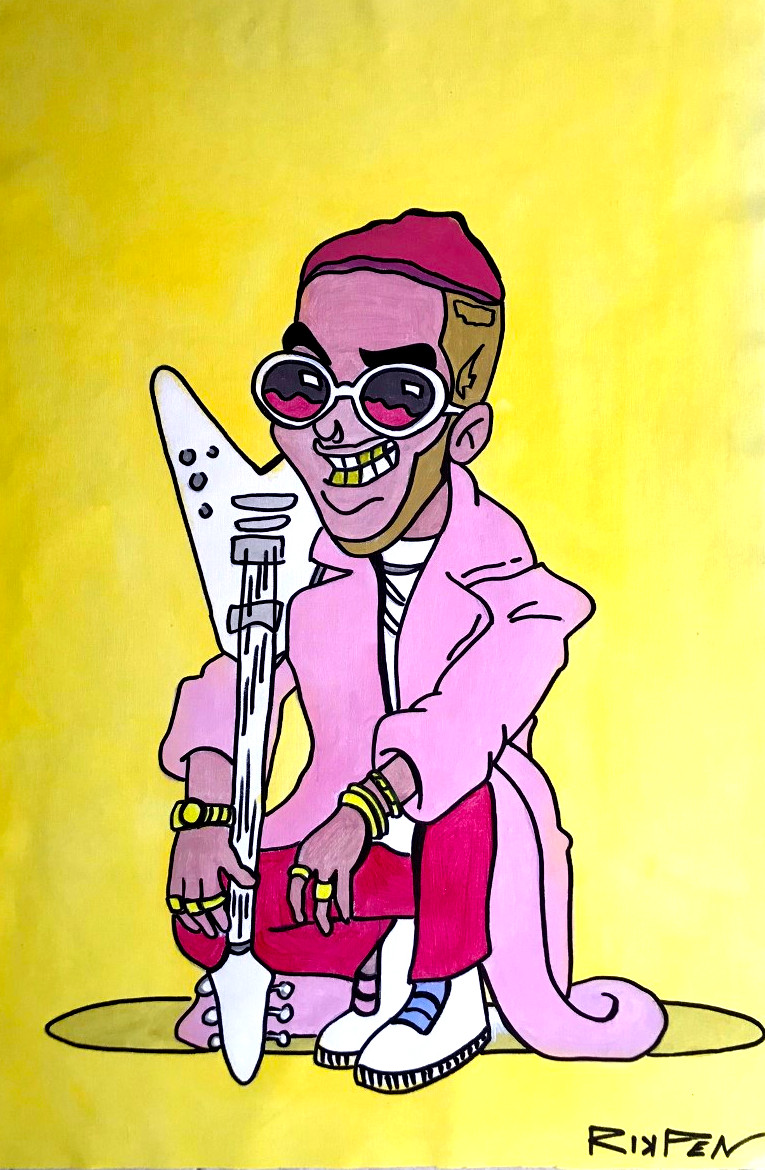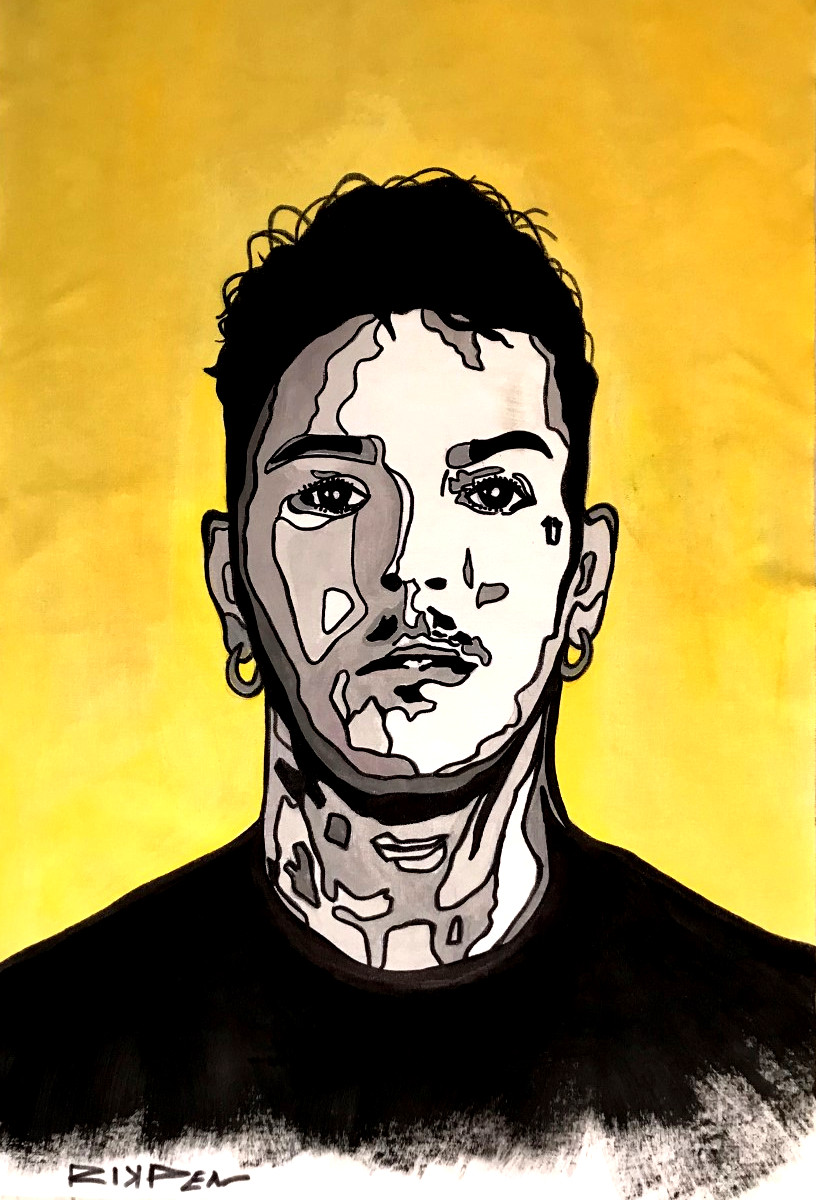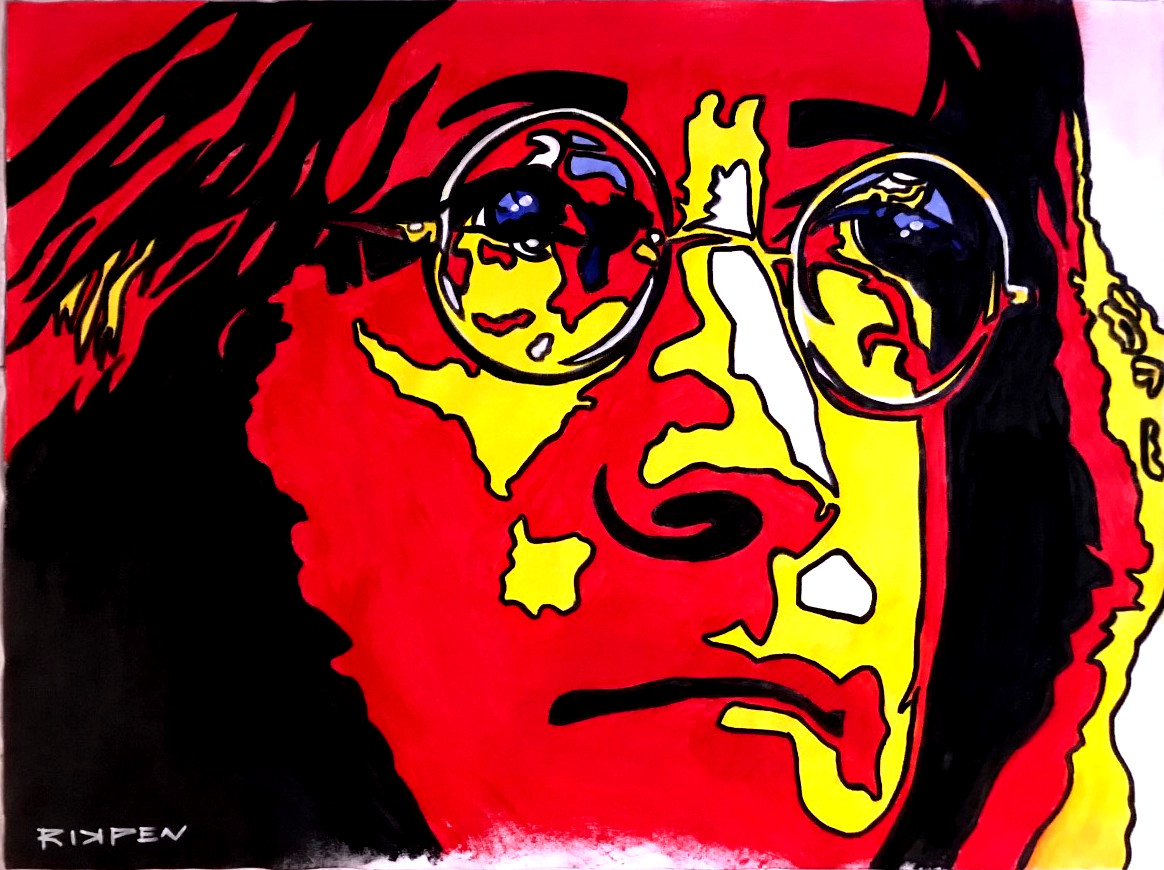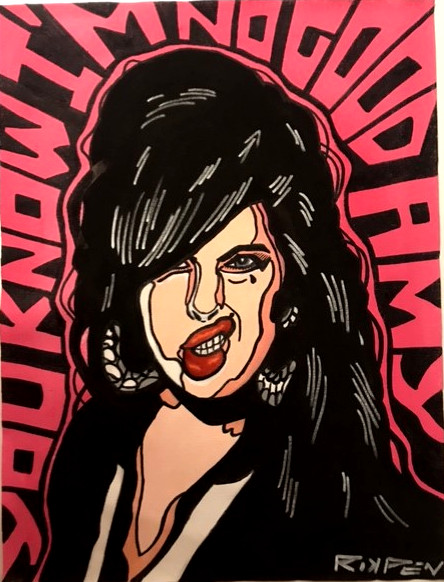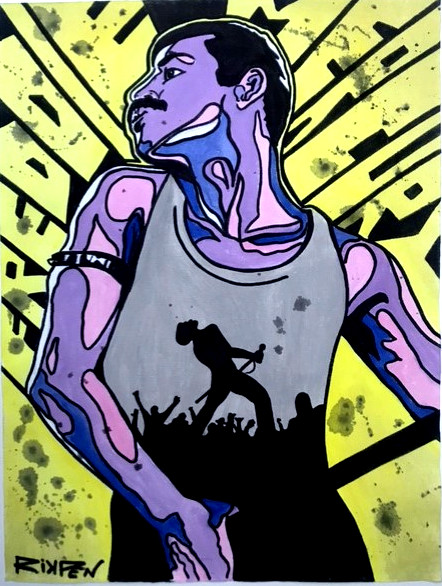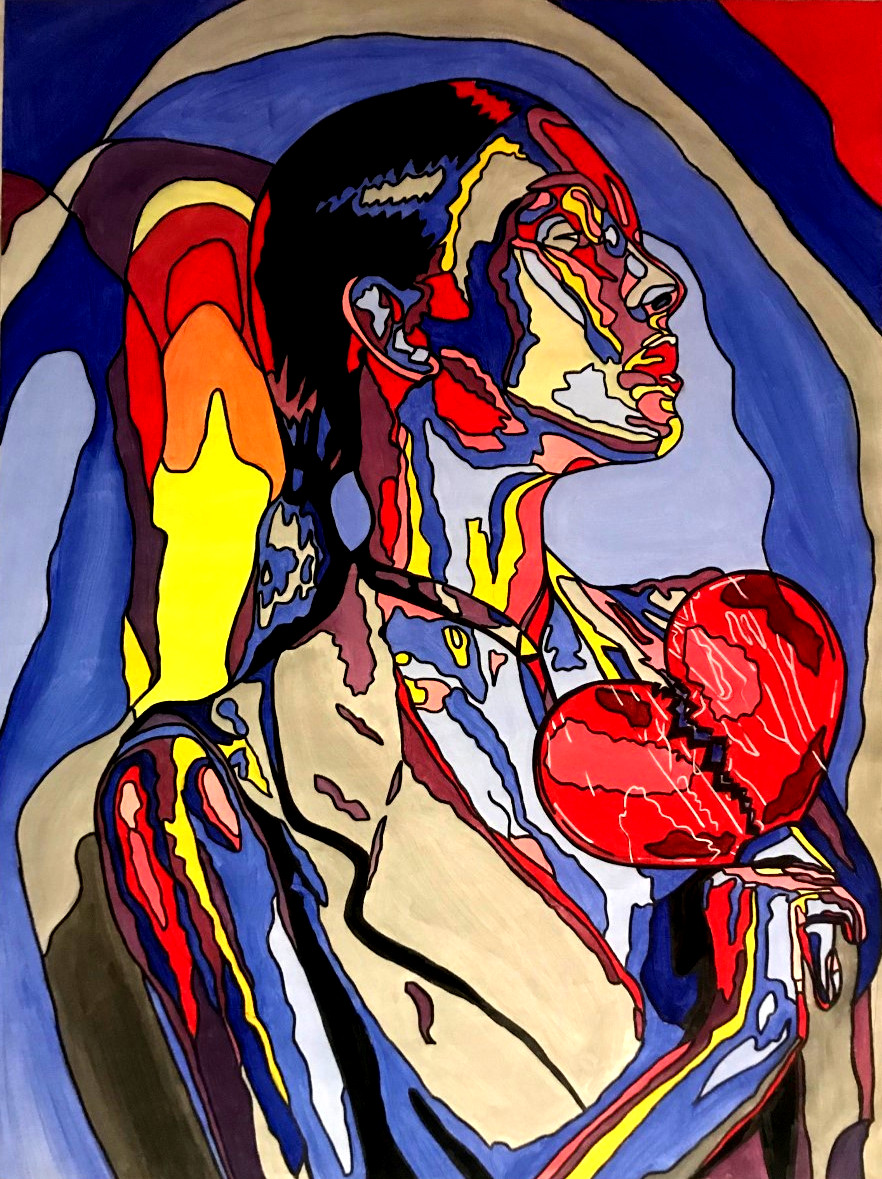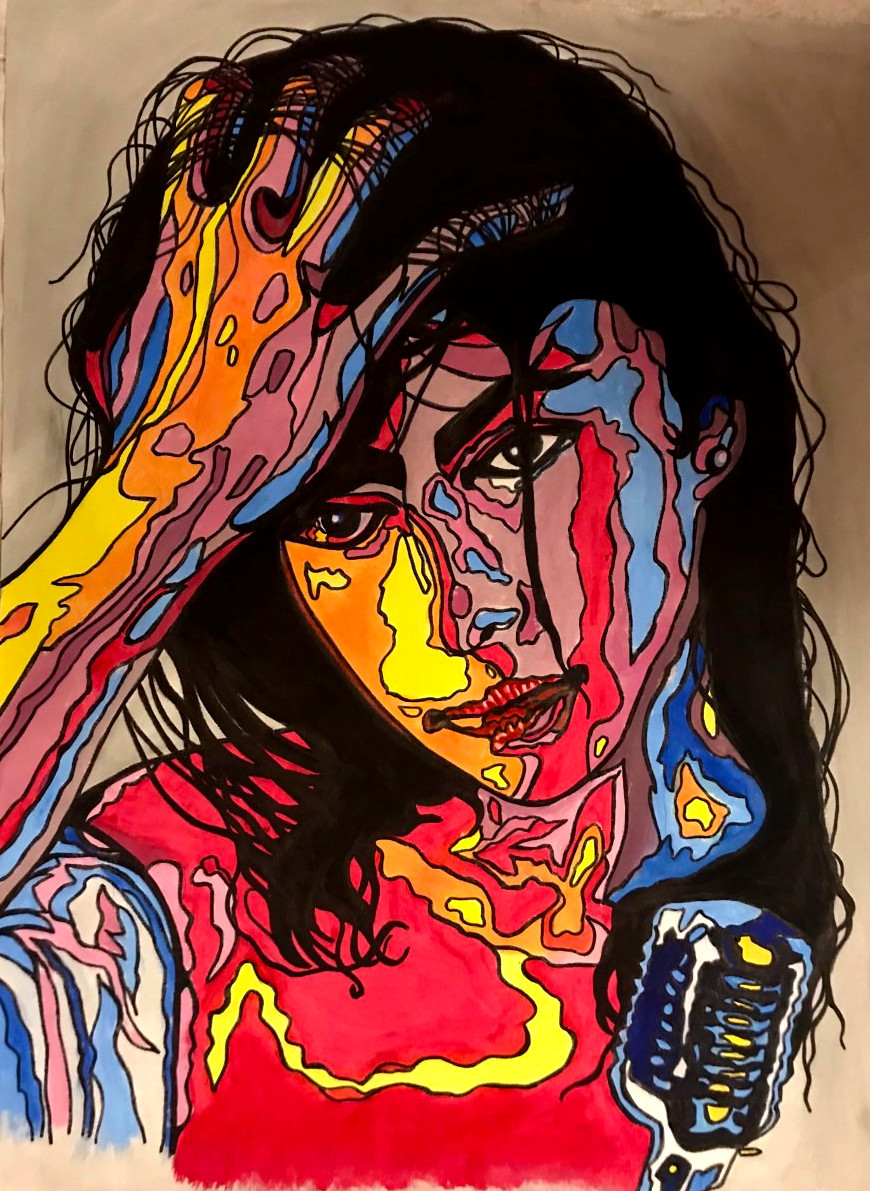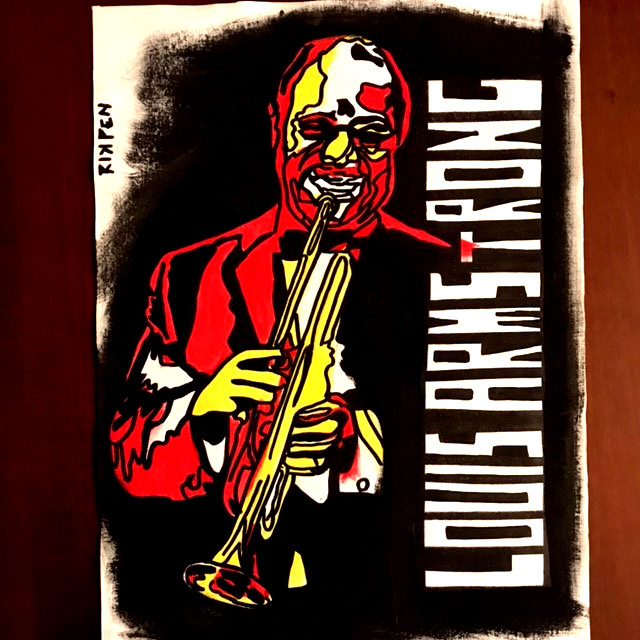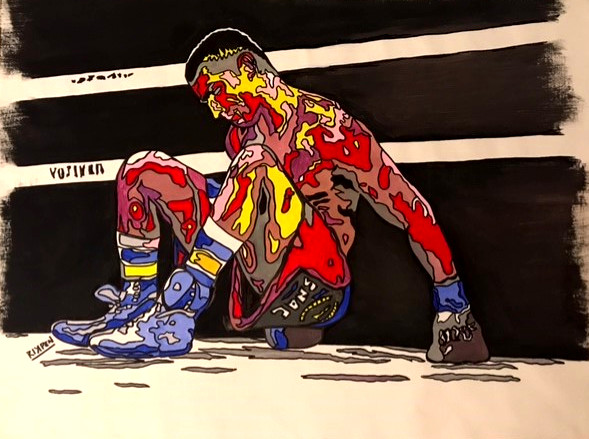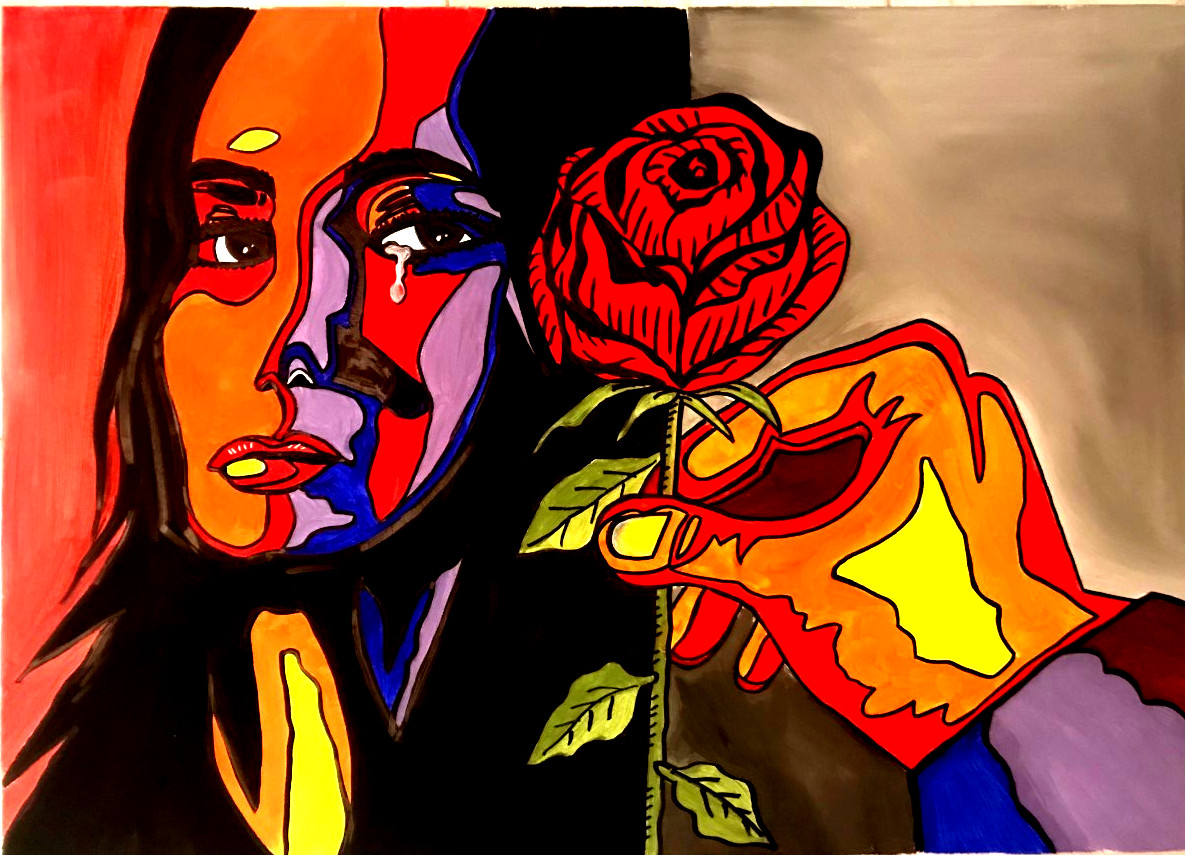 Quadri su legno riciclato / on recycled woods