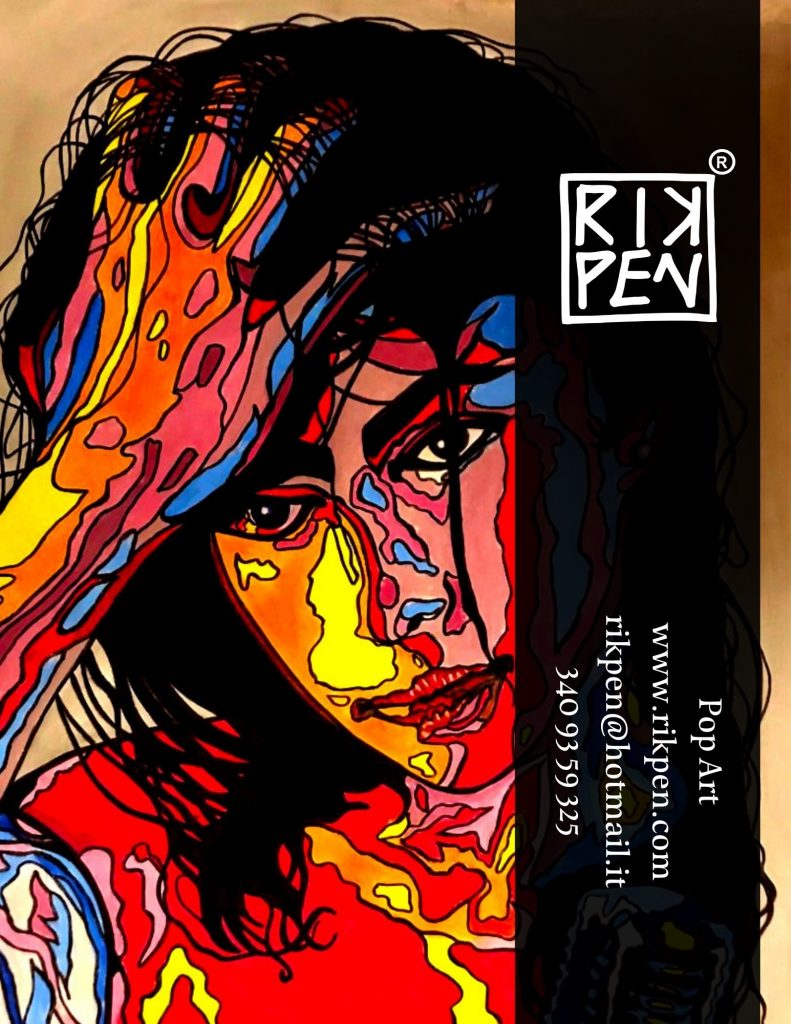 RikPen (1970) – Noto nome d'arte di Riccardo Penati, nato a Trecella (MI) il 17-07-1970.Artista Pop Art e Street Art conosciuto a livello internazionale.
Le sue opere fanno parte di collezioni private e non in tutto il mondo (per citare alcuni paesi: Regno unito, Francia, Italia, Belgio, Germania. Spegna, Olanda, Giappone, Singapore, Stati Uniti).
Oltre alla realizzazione di opere bidimensionali su svariati supporti come: tela, cartoncino, pagine di giornale e legno, parte delle produzione artistica di RikPen riguarda il mondo della scultura con opere Pop Art, ispirate ad artisti come Banksy, Dillon boy, Mr Brainwash.
La sua presenza e molte sue opere sono facilmente rintracciabili online sui molti siti d'arte, di informazione e nelle gallerie.
__________________________________
RikPen (1970) – Well-known art name of Riccardo Penati, born in Trecella (MI) on 17-07-1970, Pop Art and Street Art artist known internationally.
His works are part of private collections and not all over the world (to name a few countries: United Kingdom, France, Italy, Belgium, Germany. Spegna, Holland, Japan, Singapore, United States).
In addition to the creation of two-dimensional works on various supports such as: canvas, cardboard, newspaper pages and wood, part of RikPen's artistic production concerns the world of sculpture with Pop Art works, inspired by artists such as Banksy, Dillon boy, Mr Brainwash.
His presence and many of his works are easily found online on the many art and information sites and in galleries.
Tavole su pagine di giornale / On newspaper pages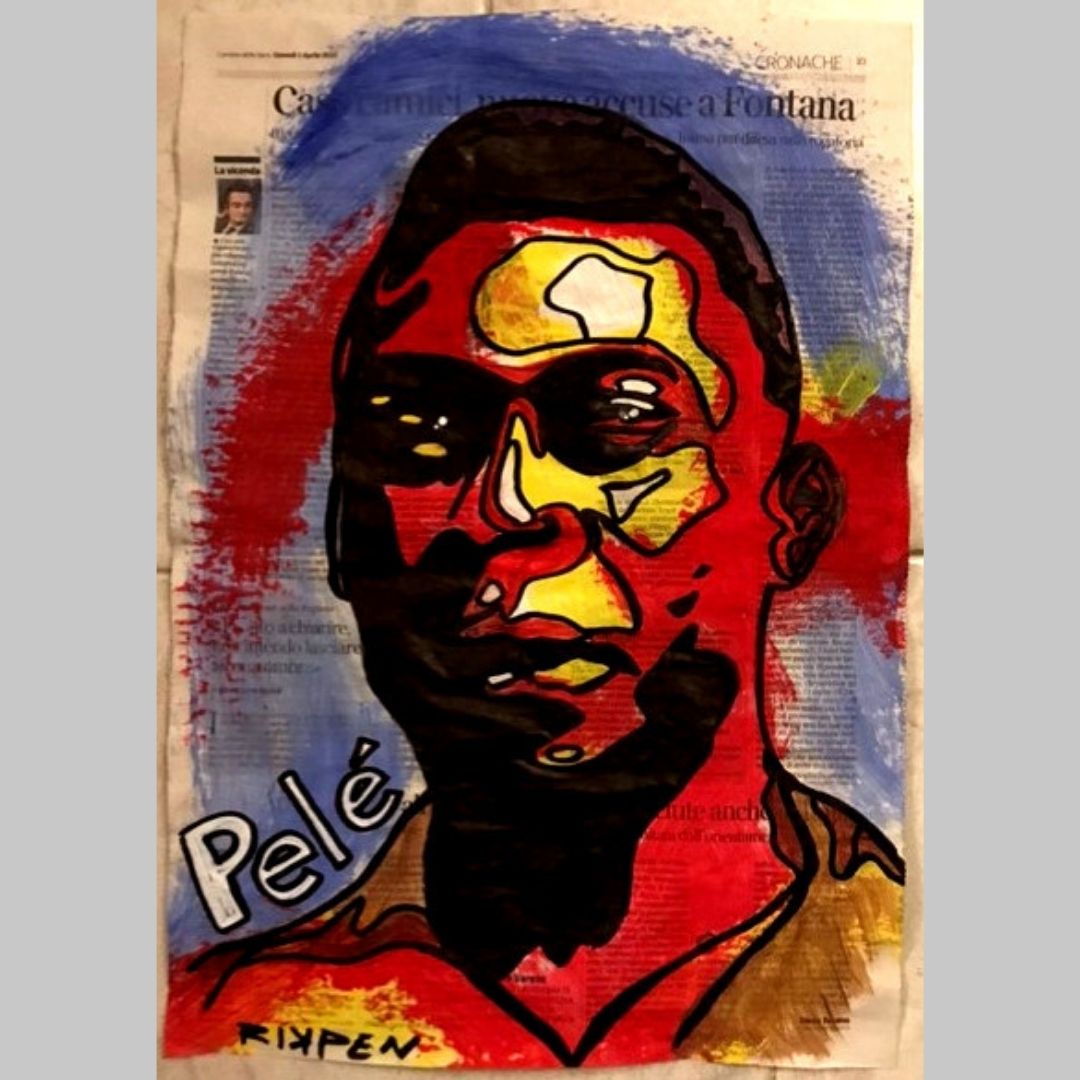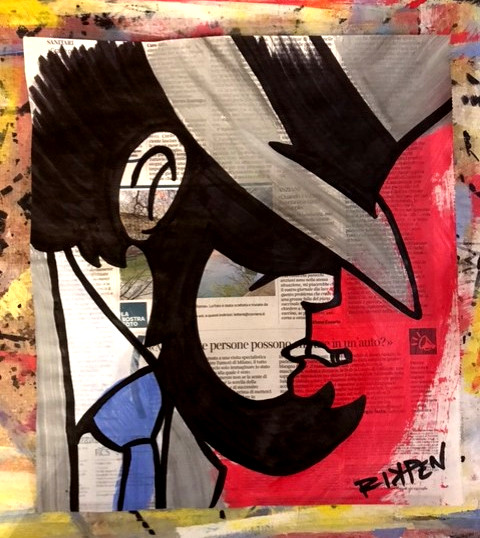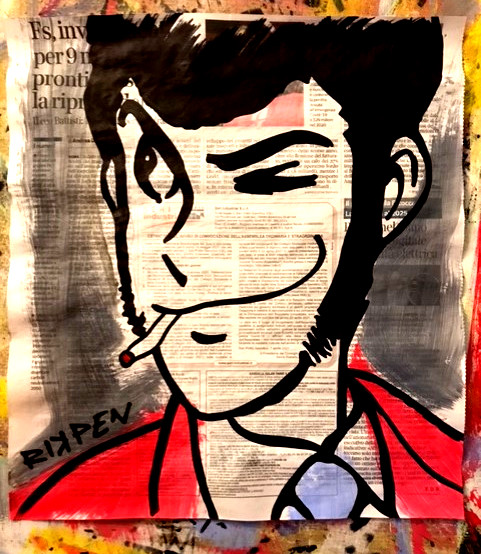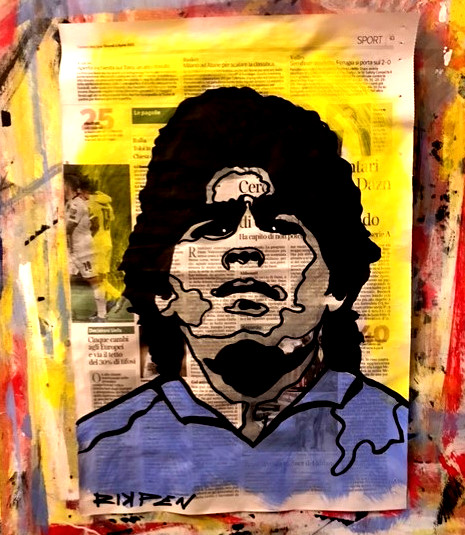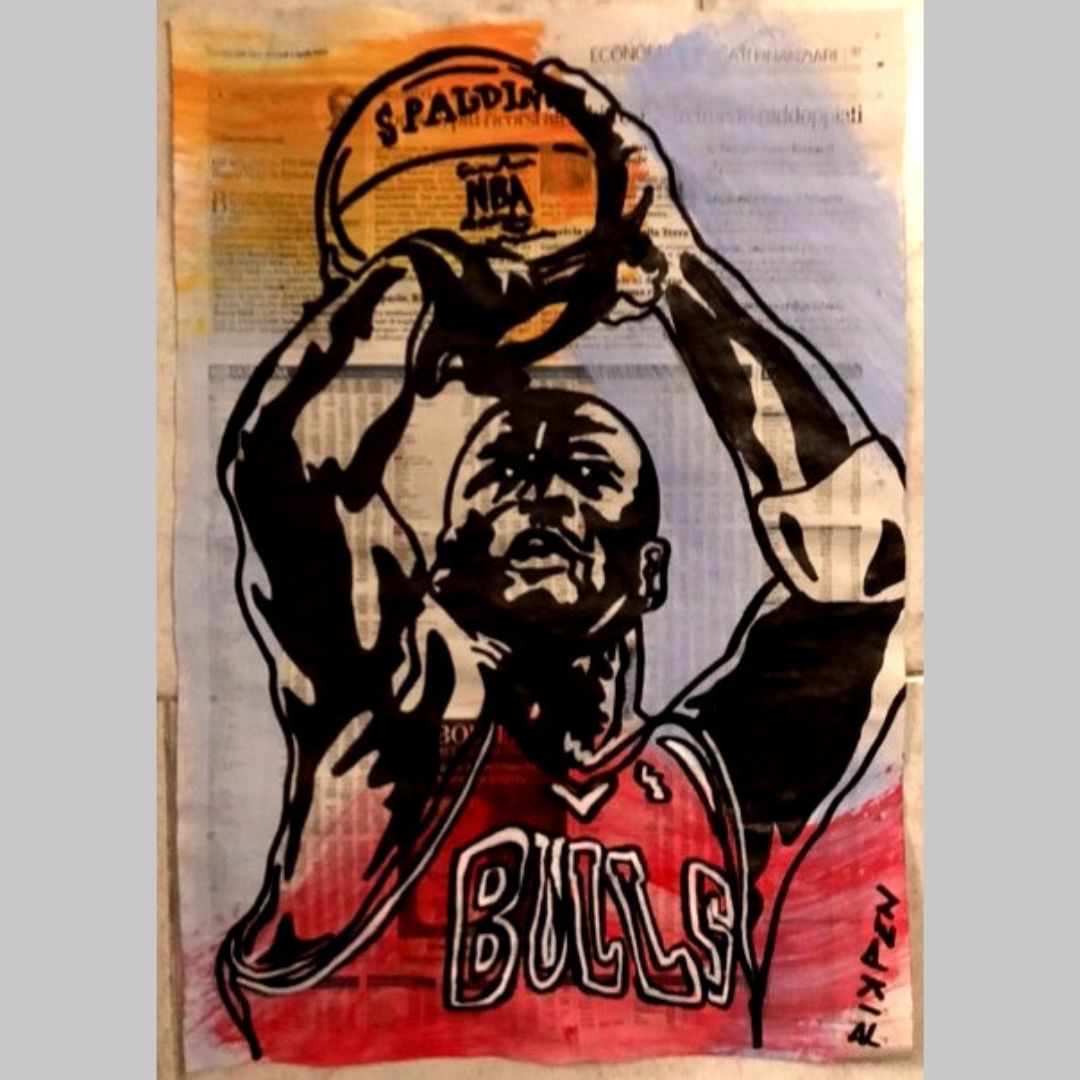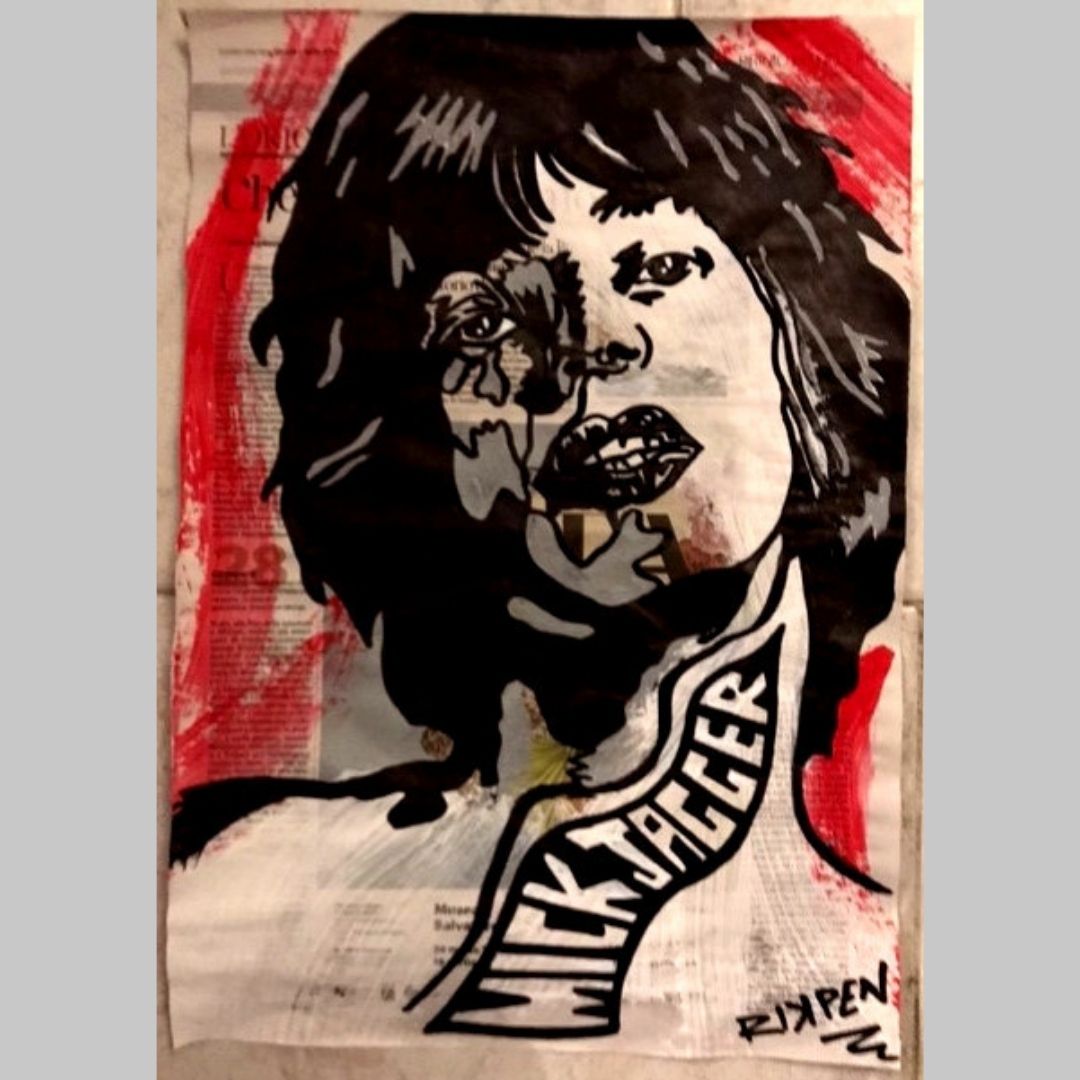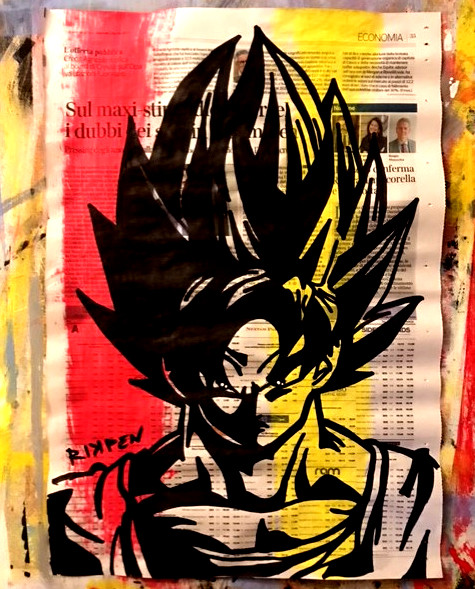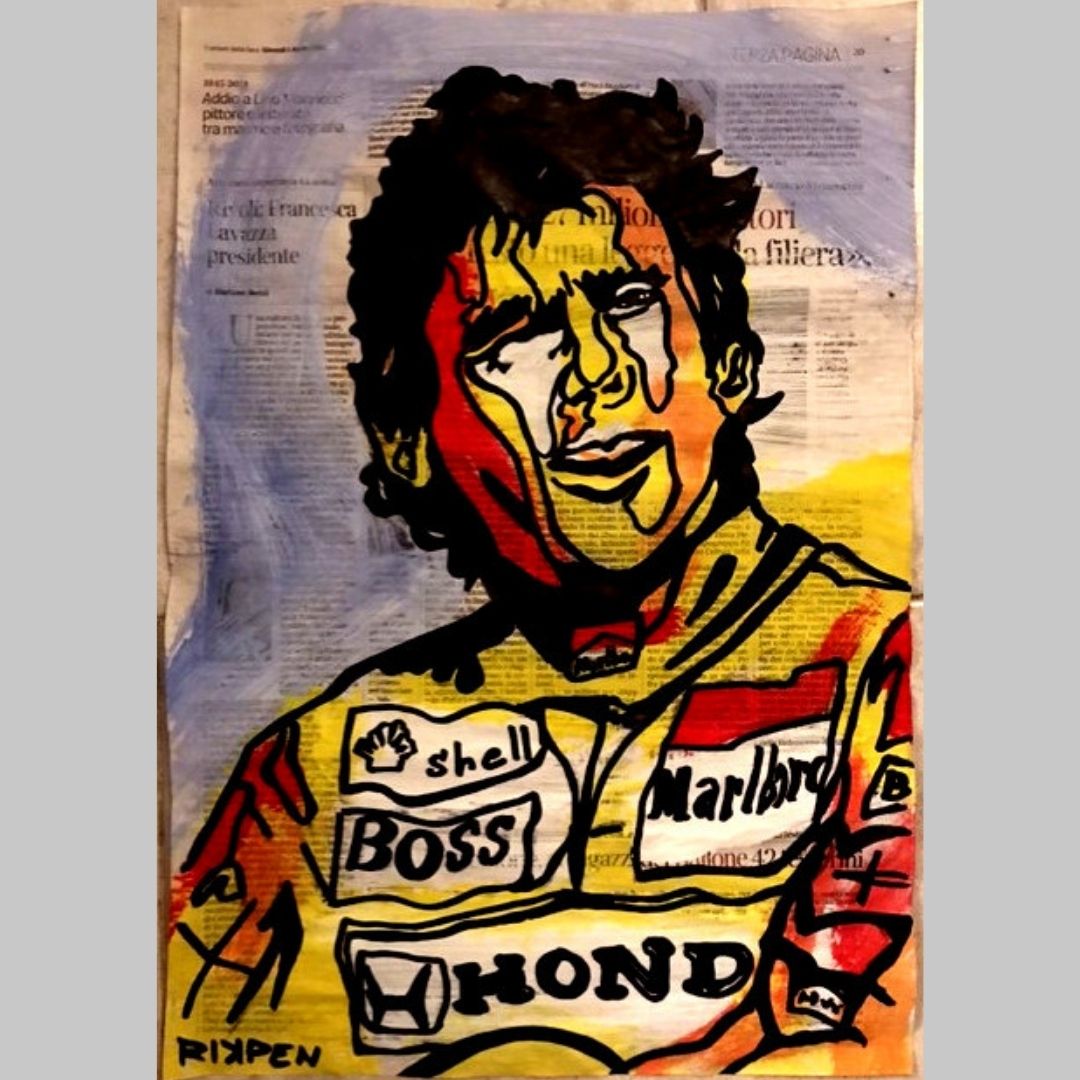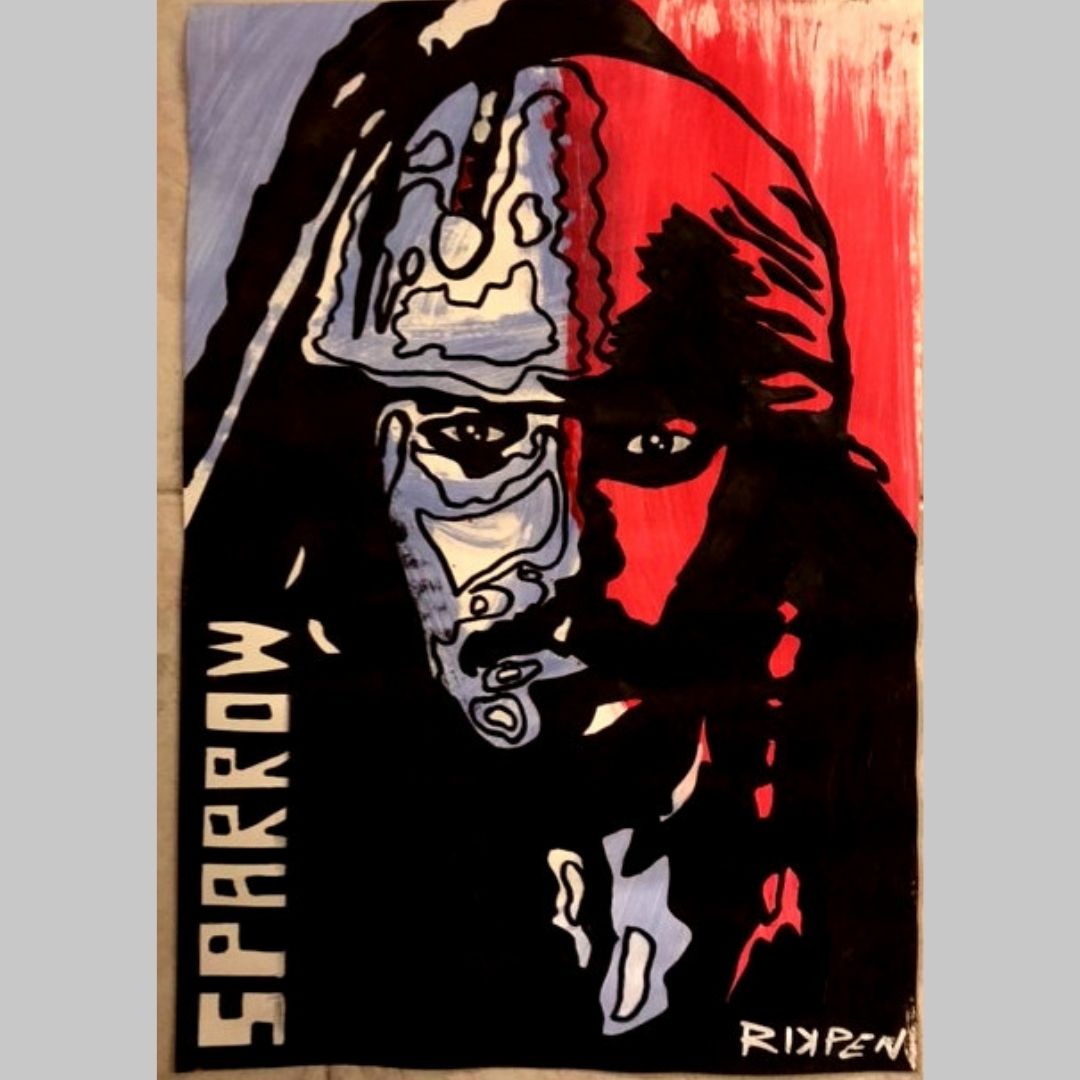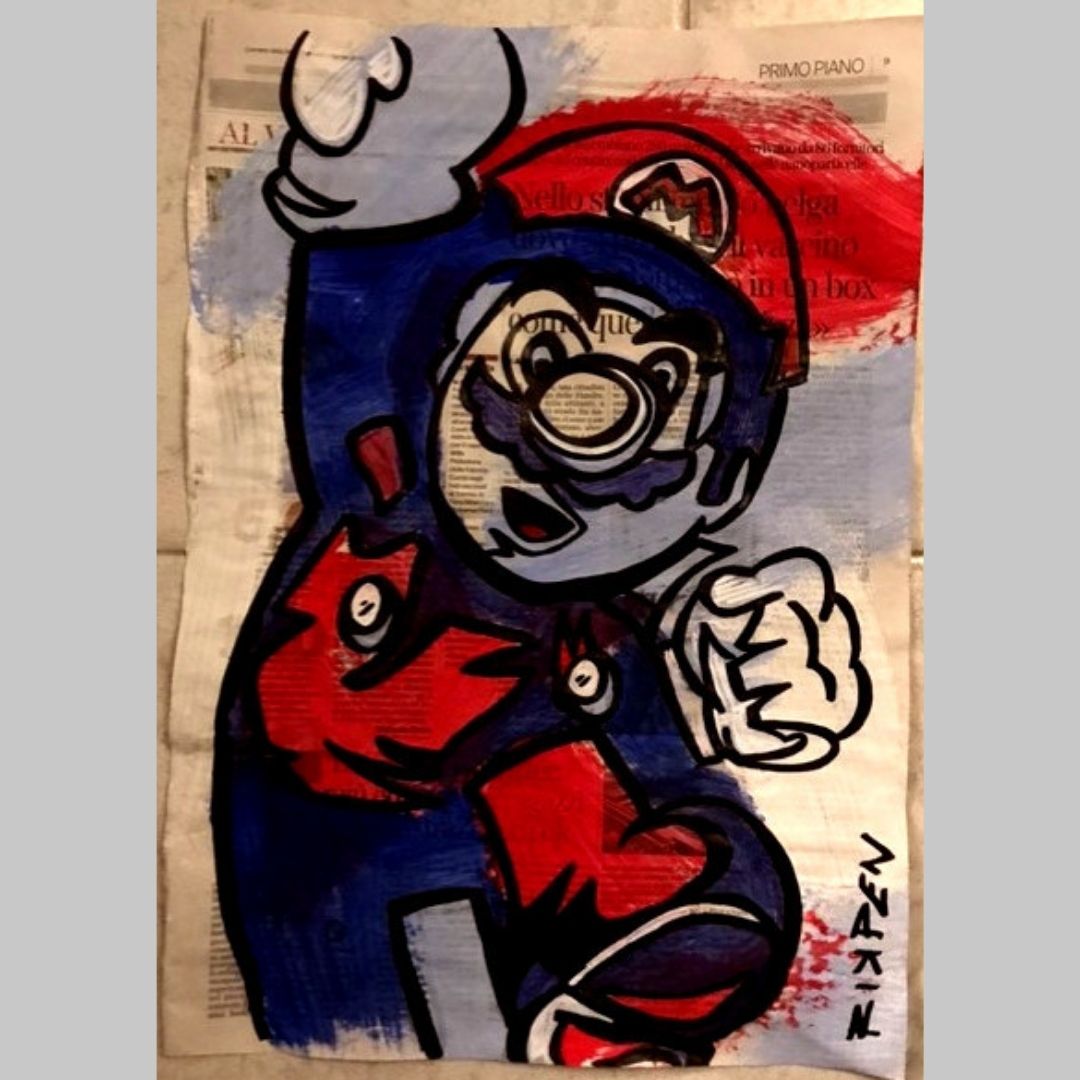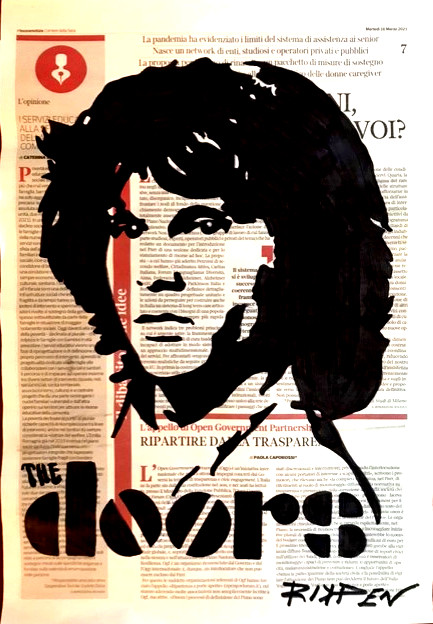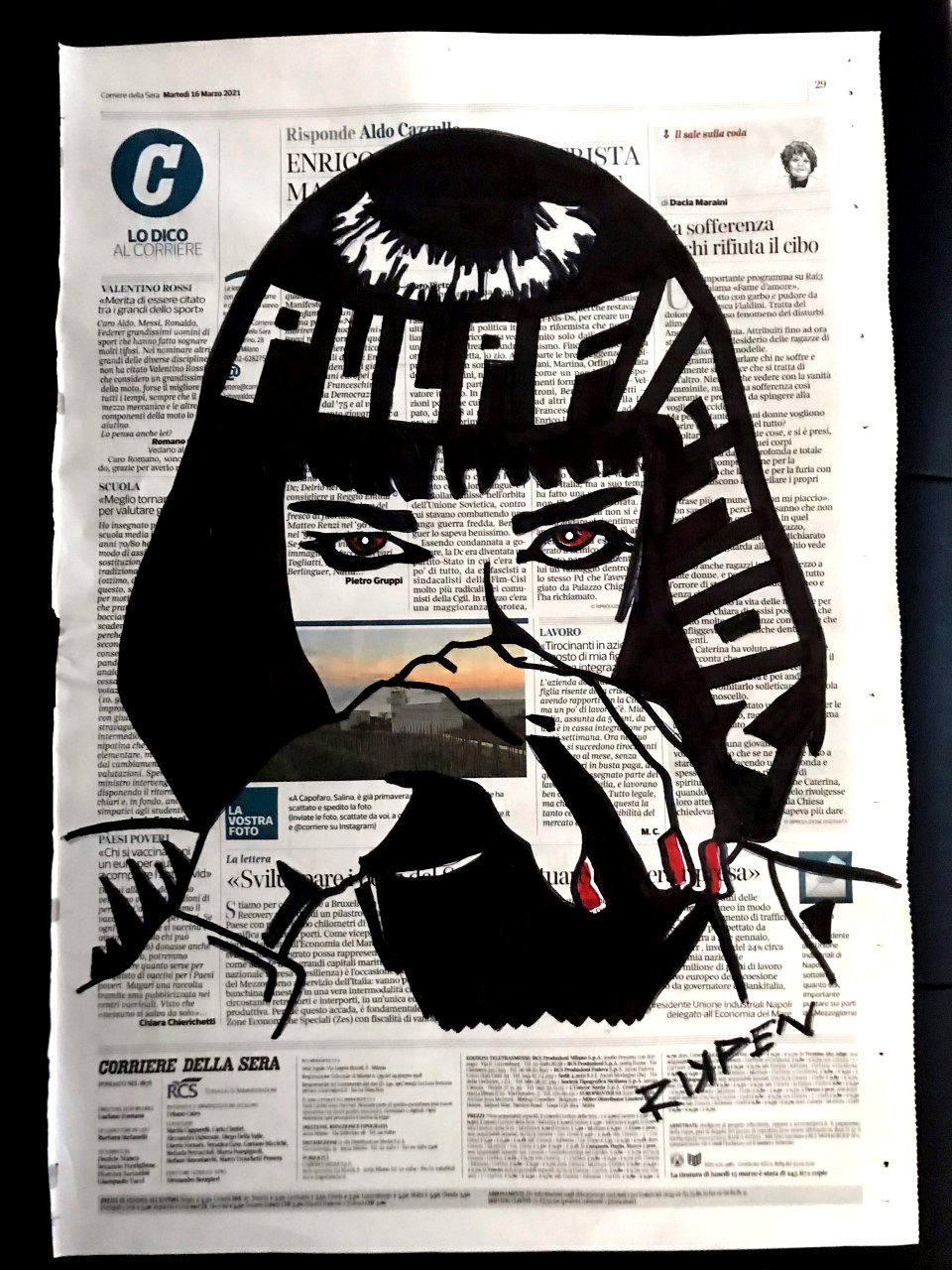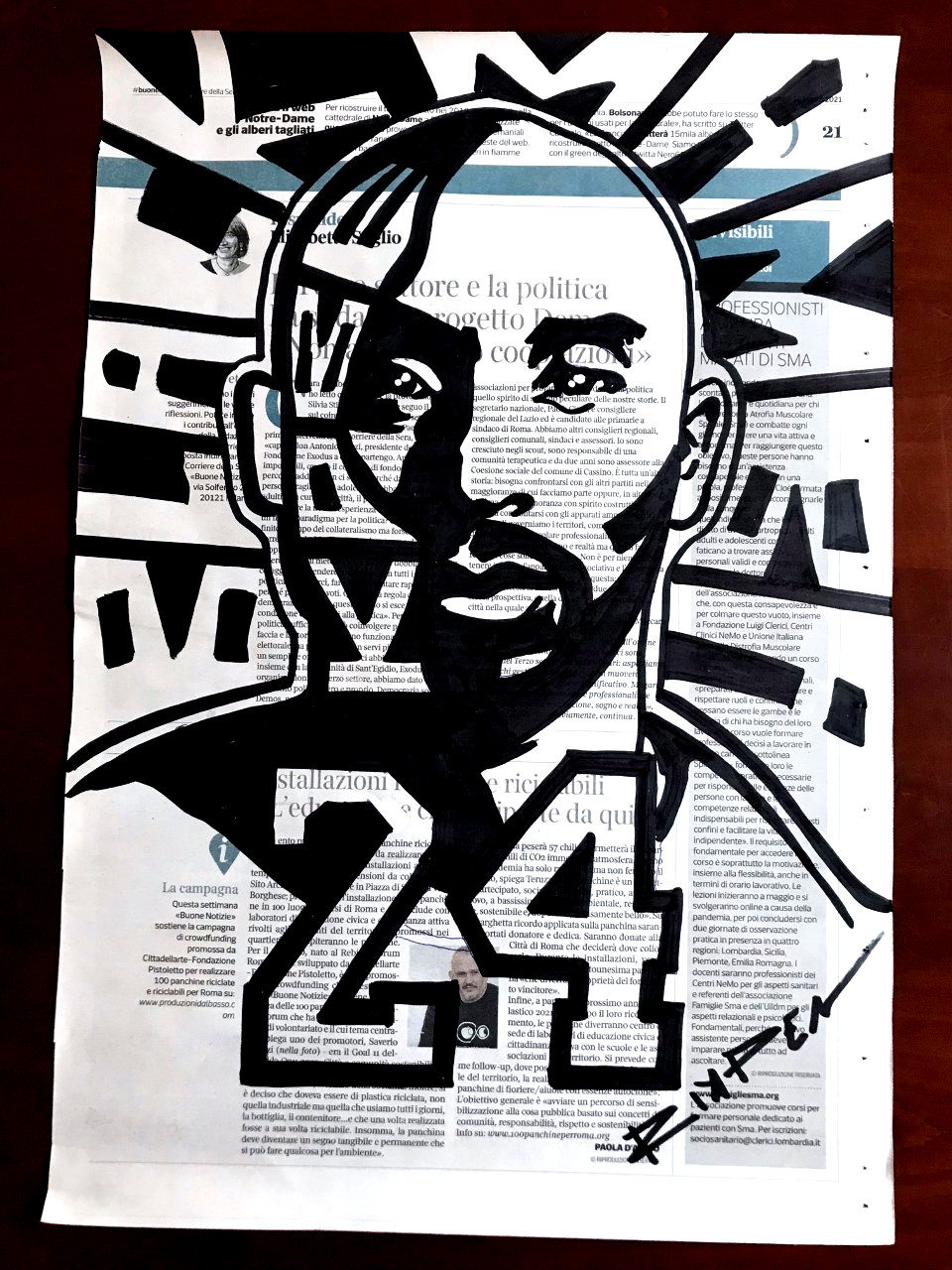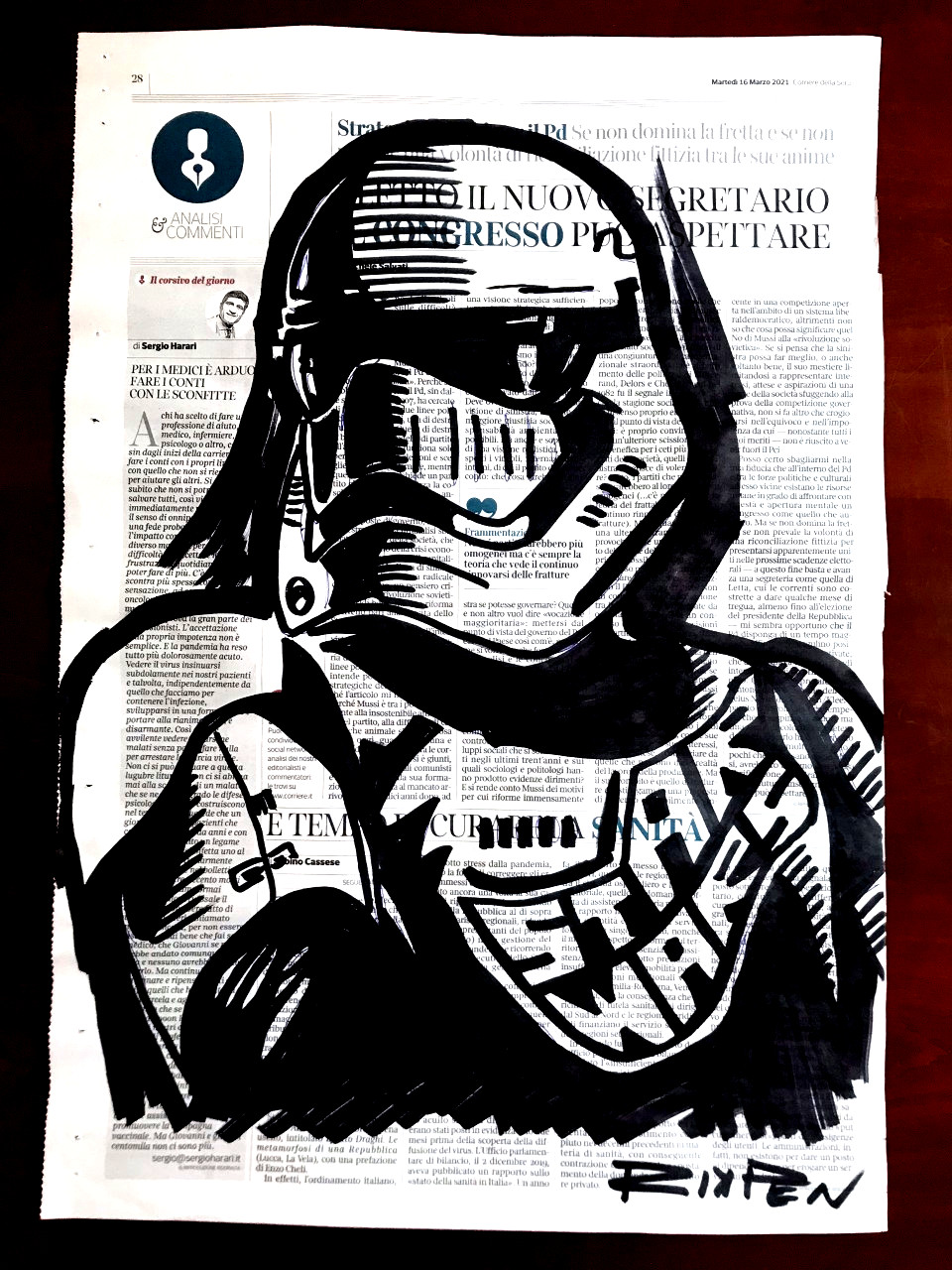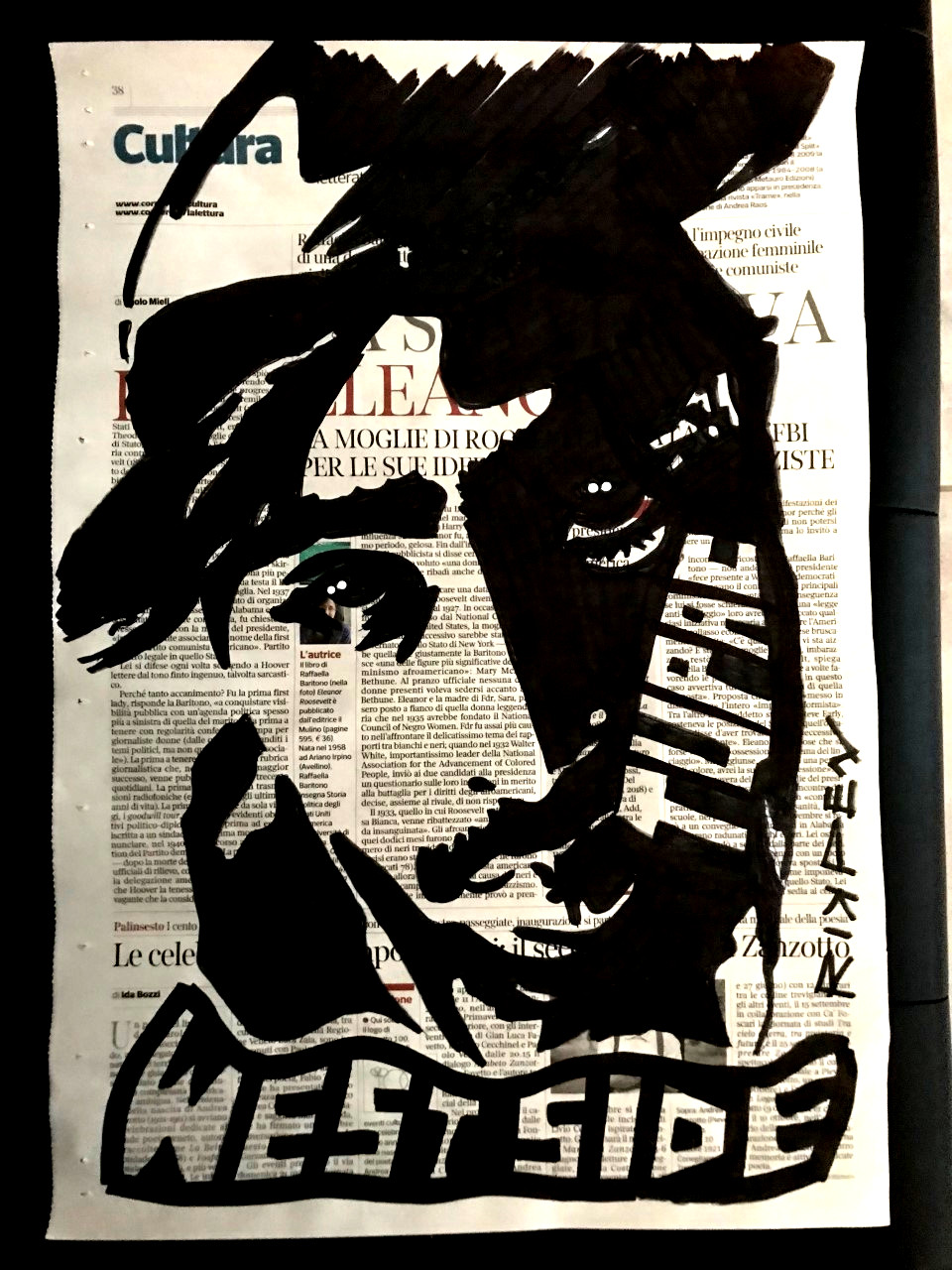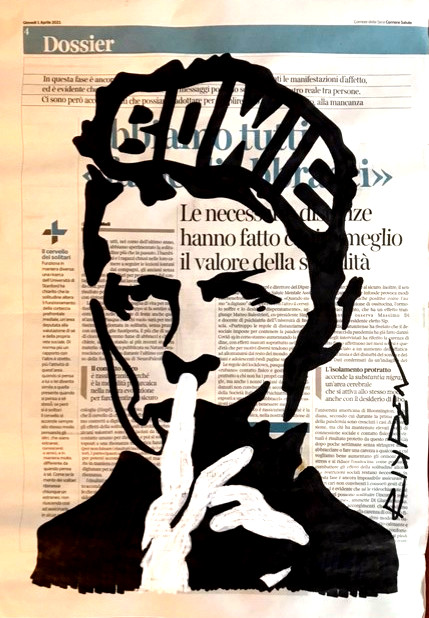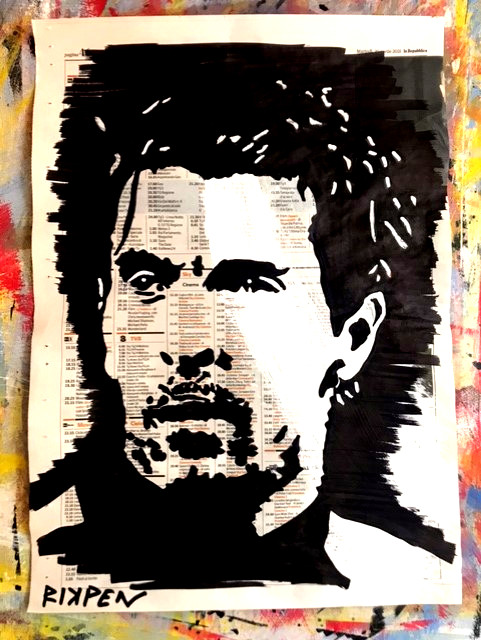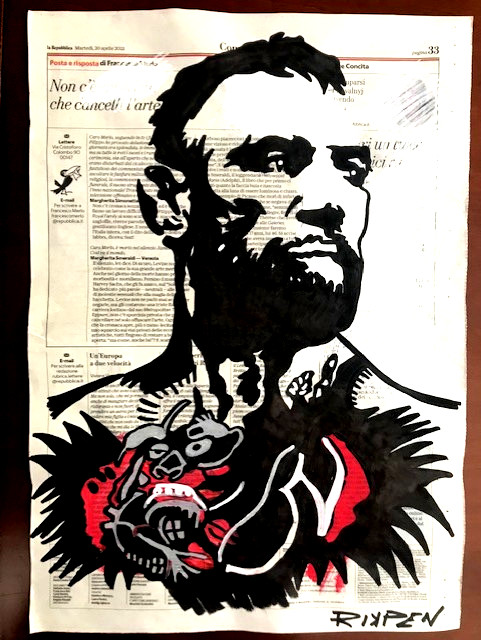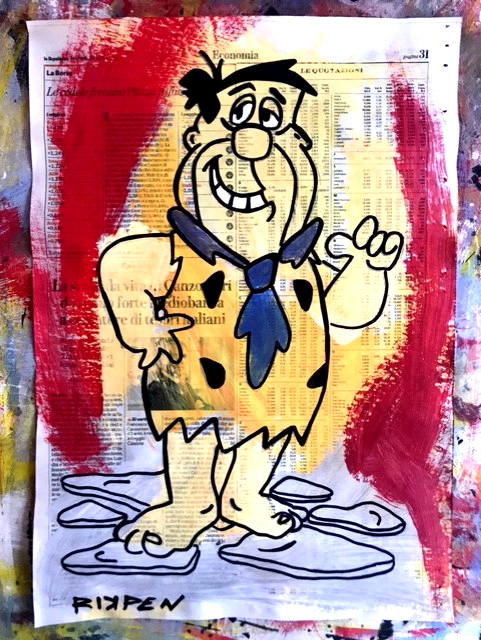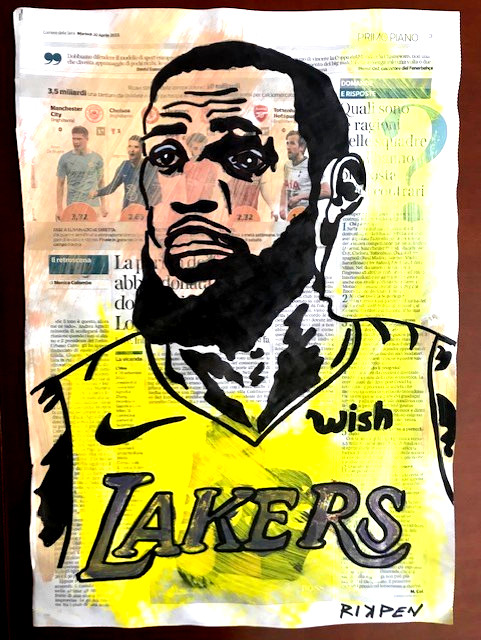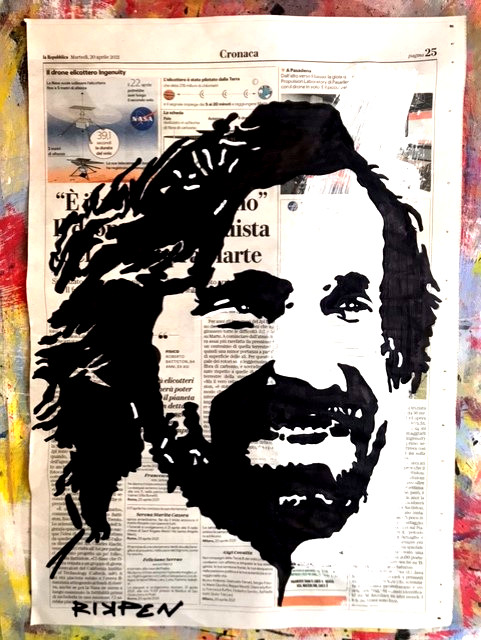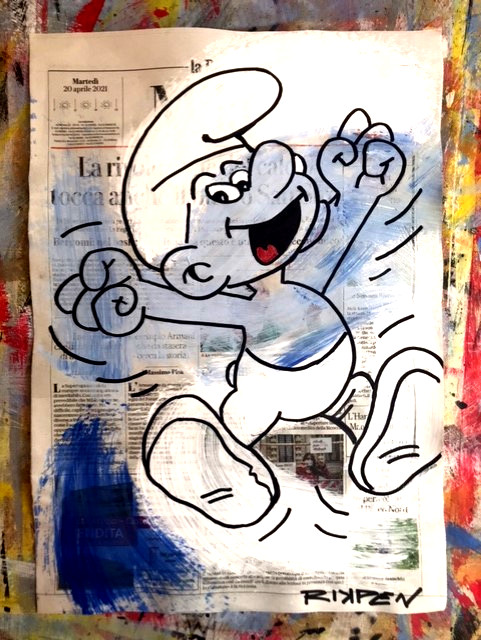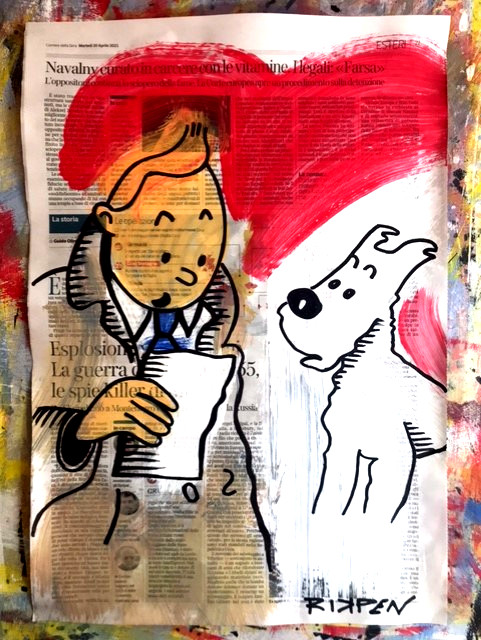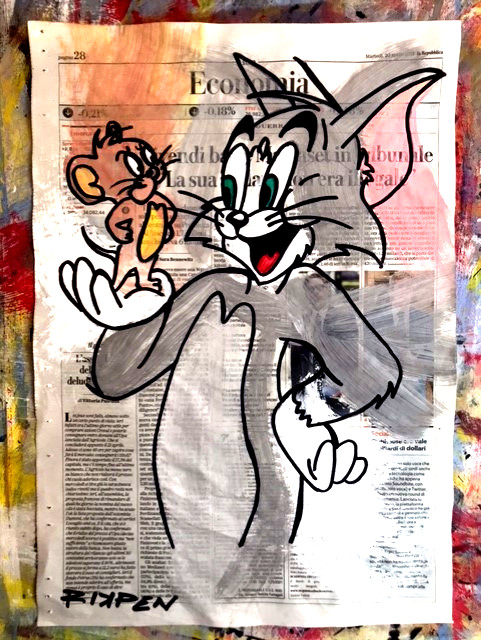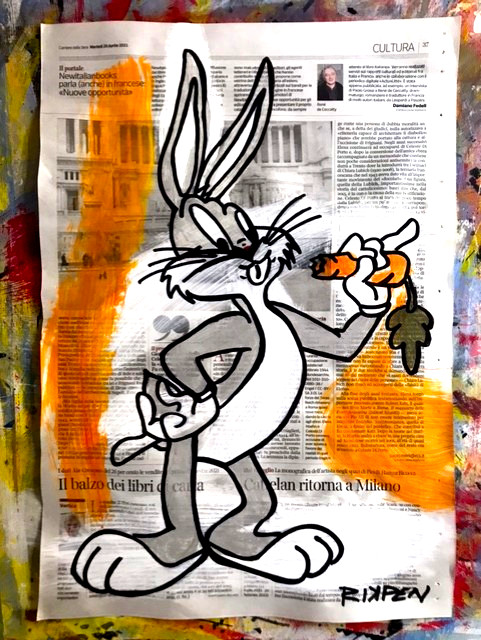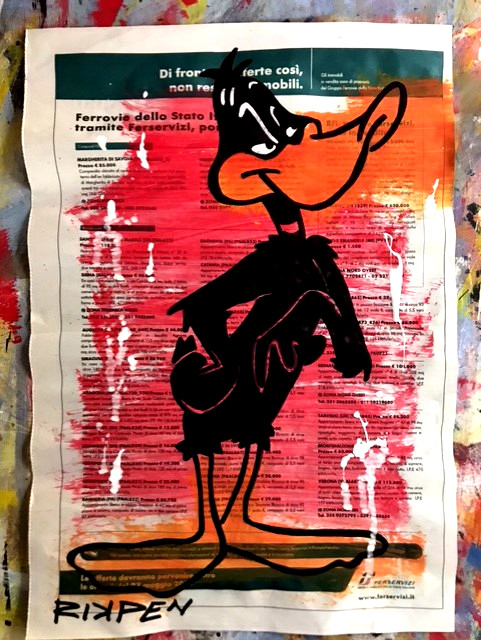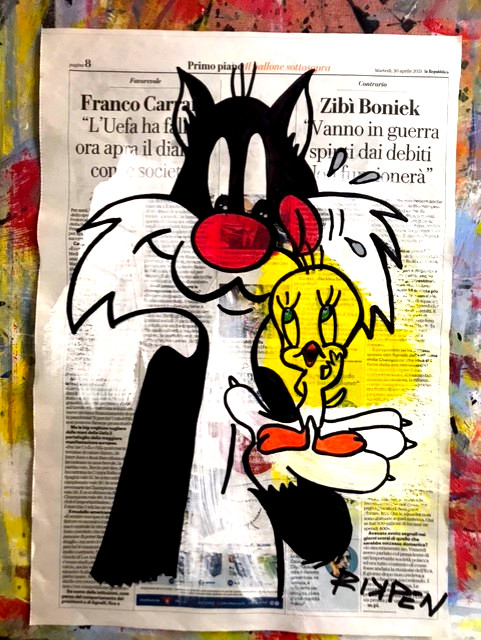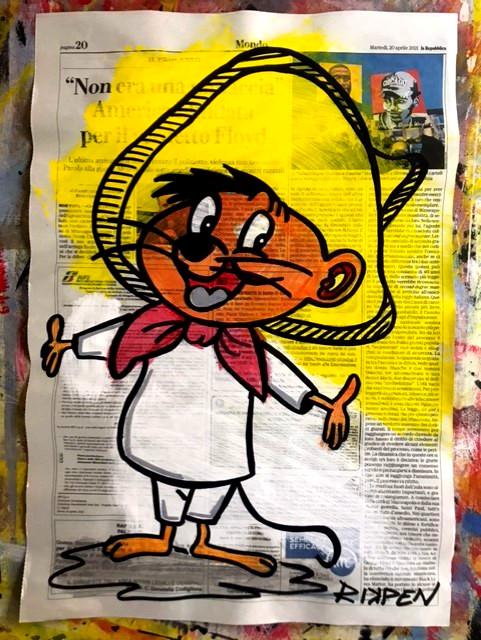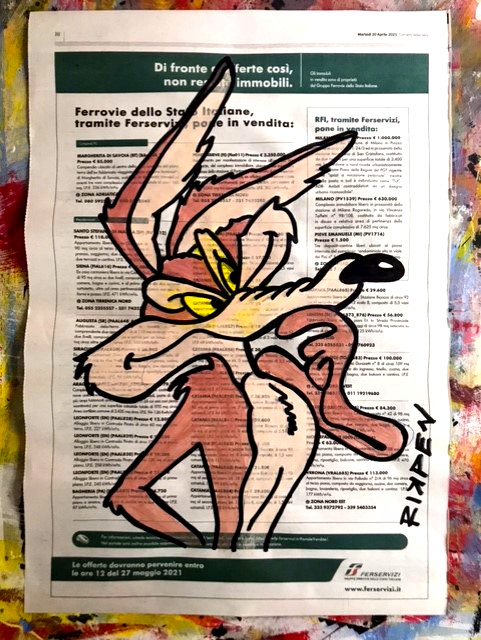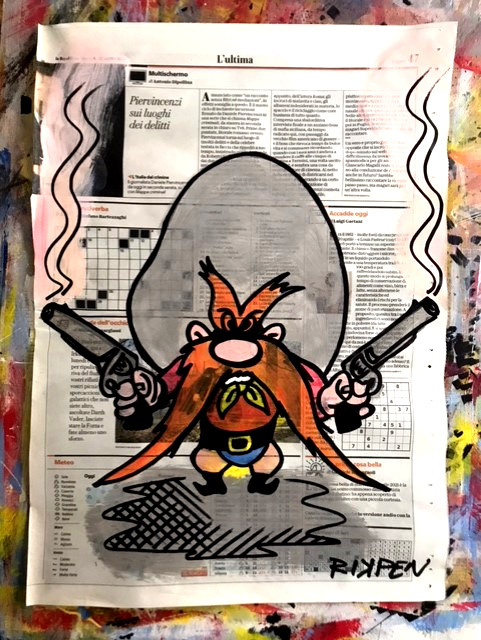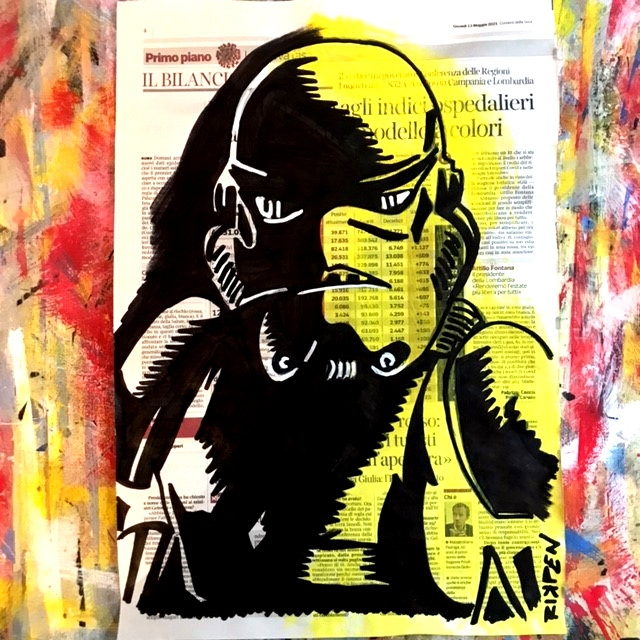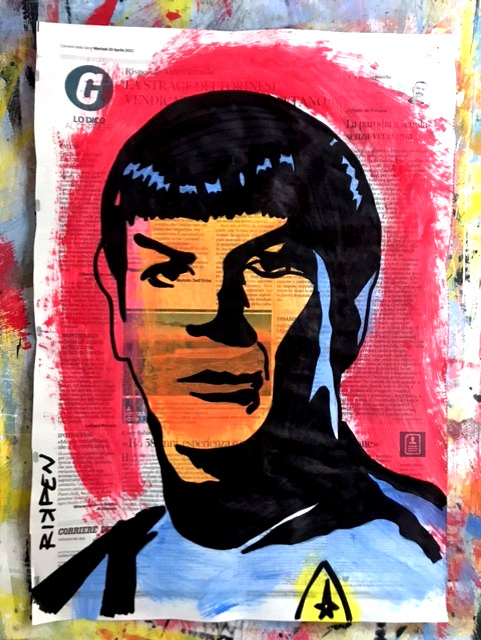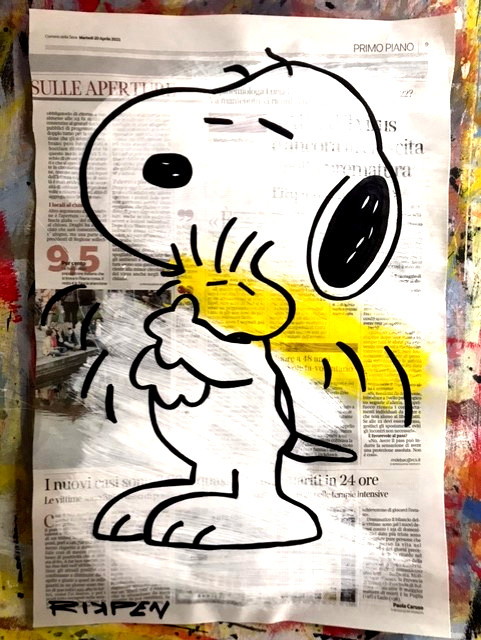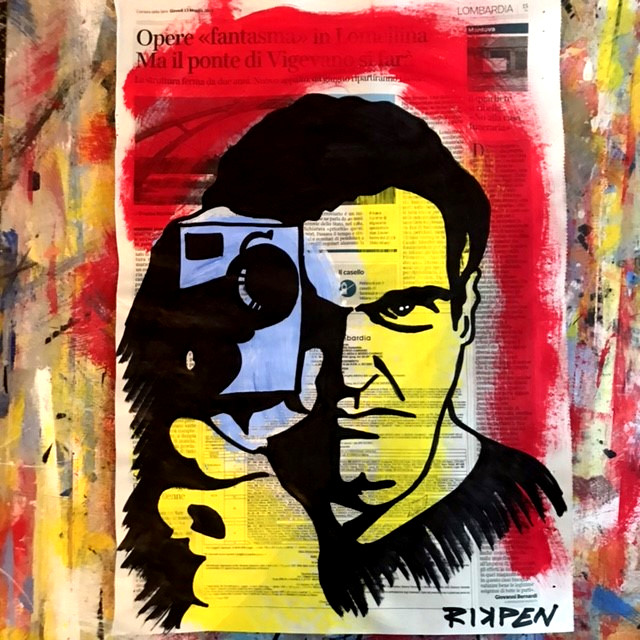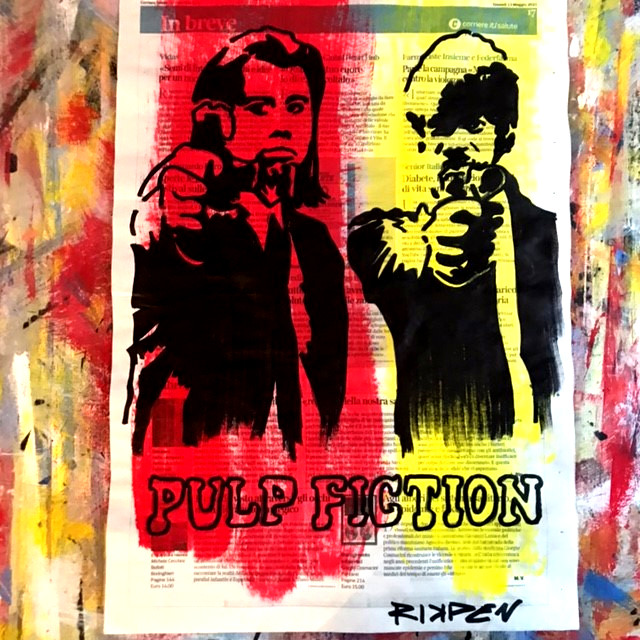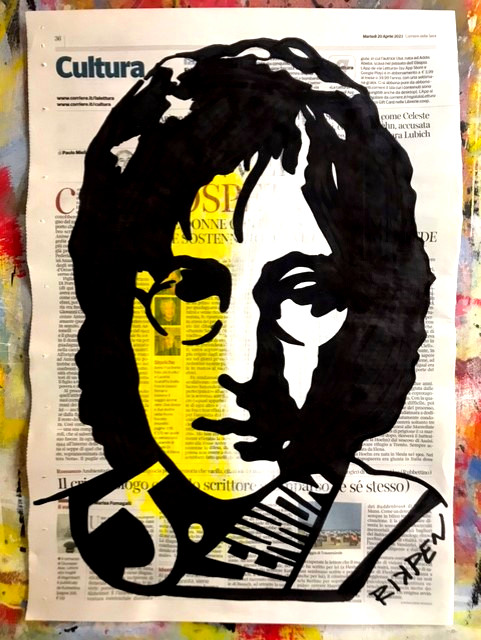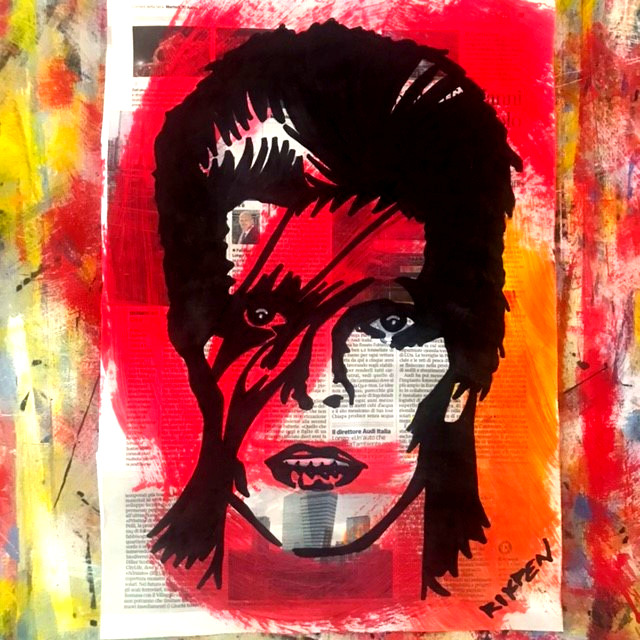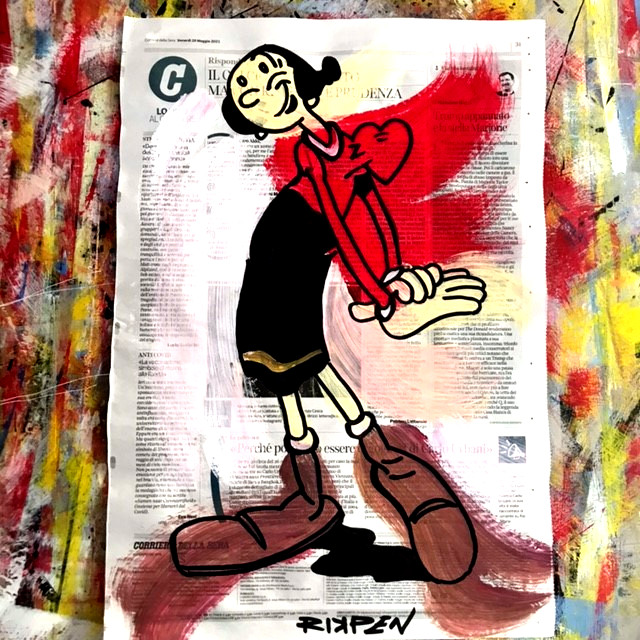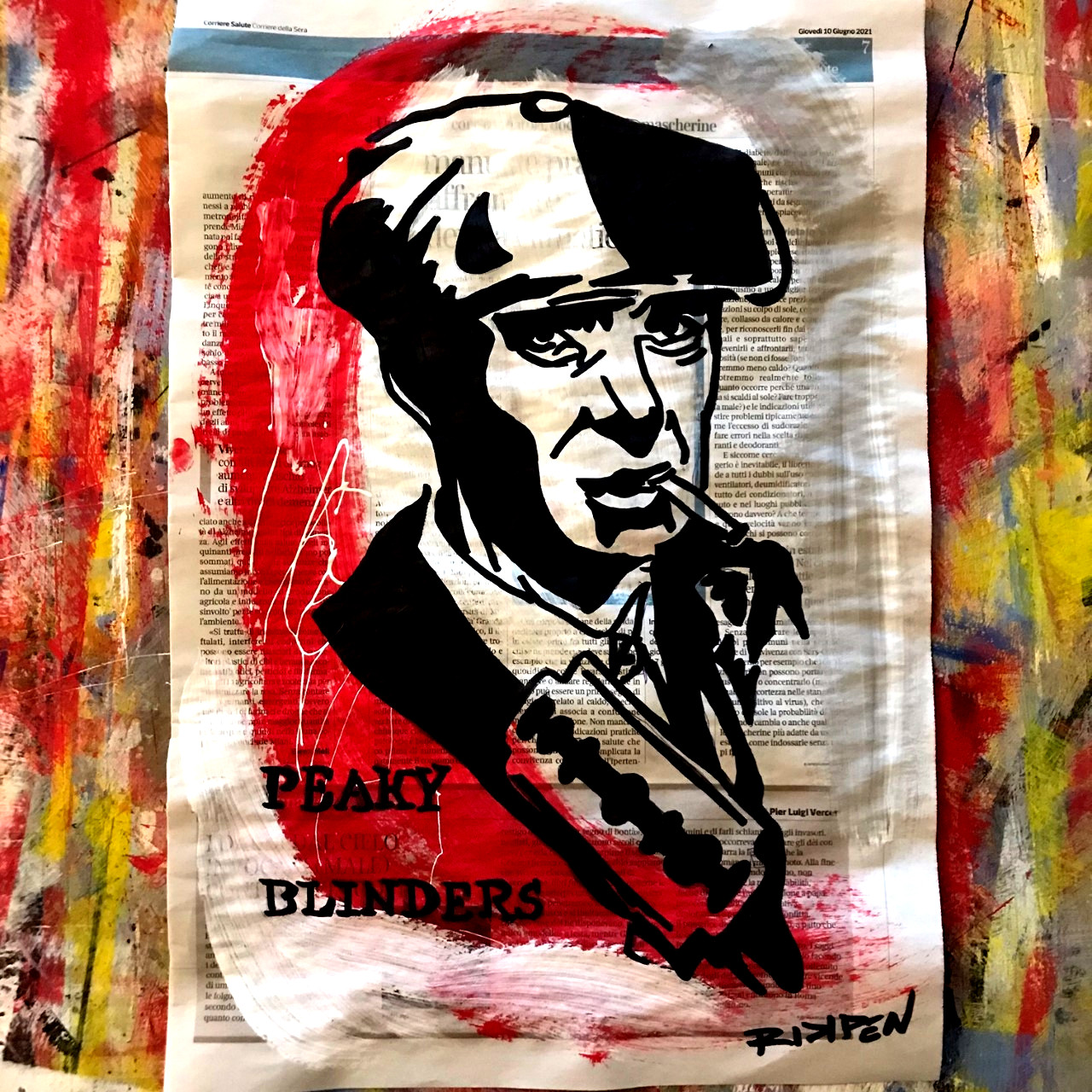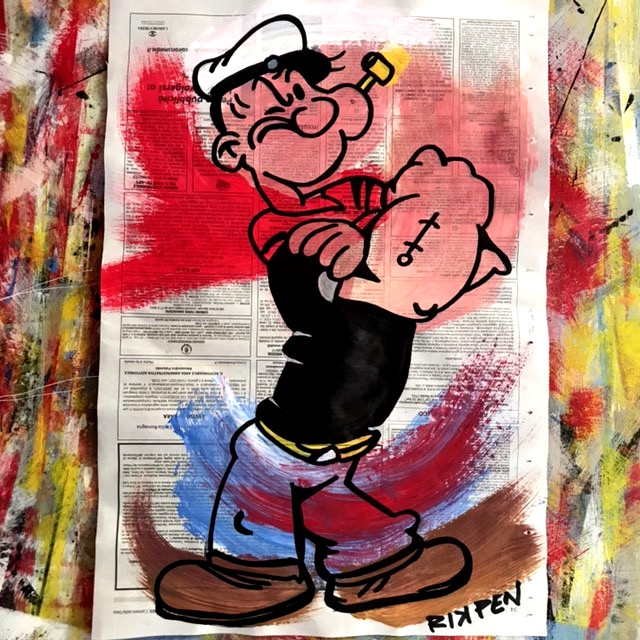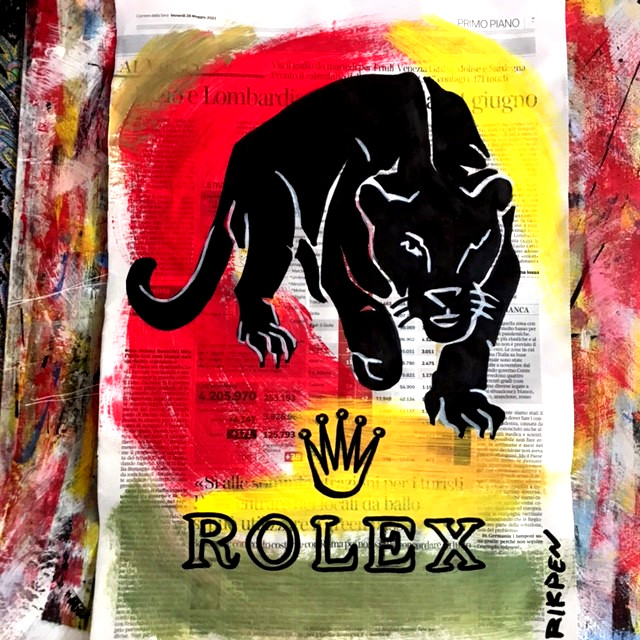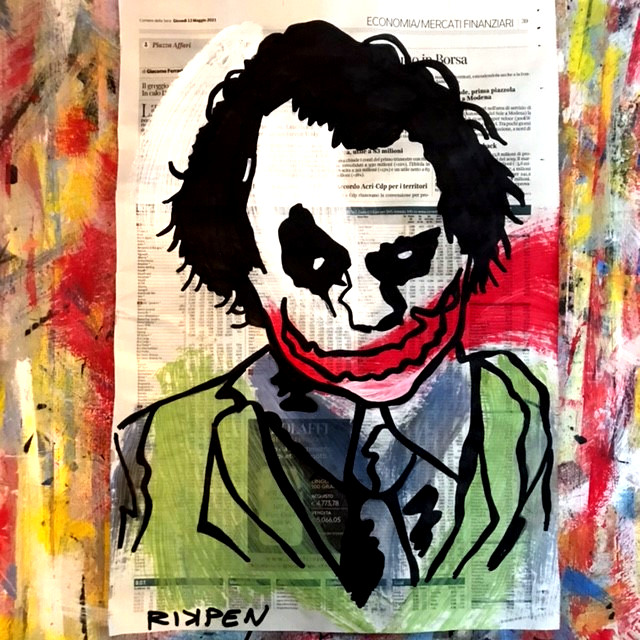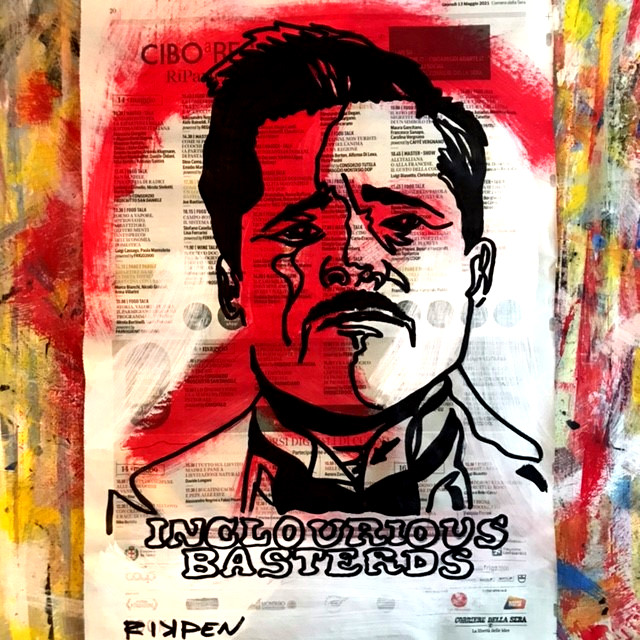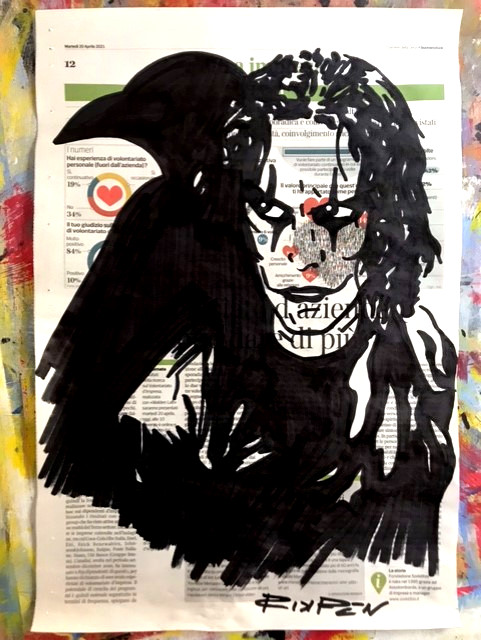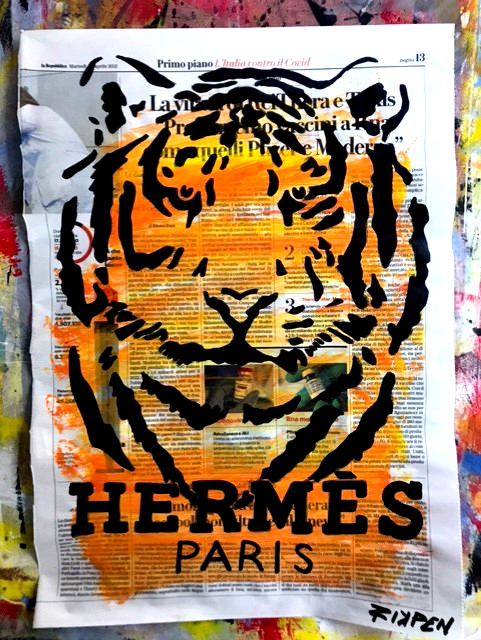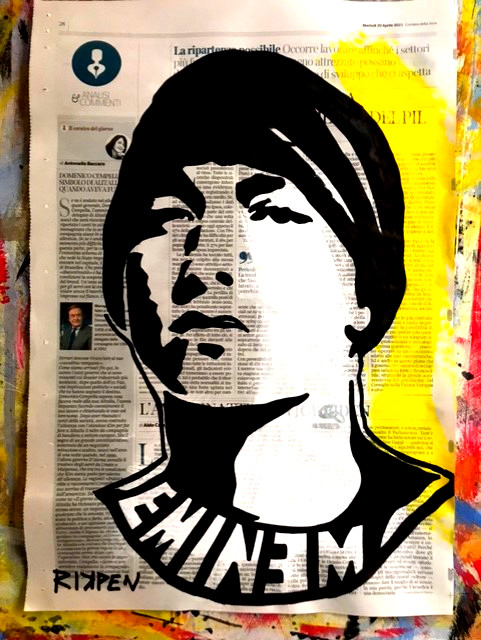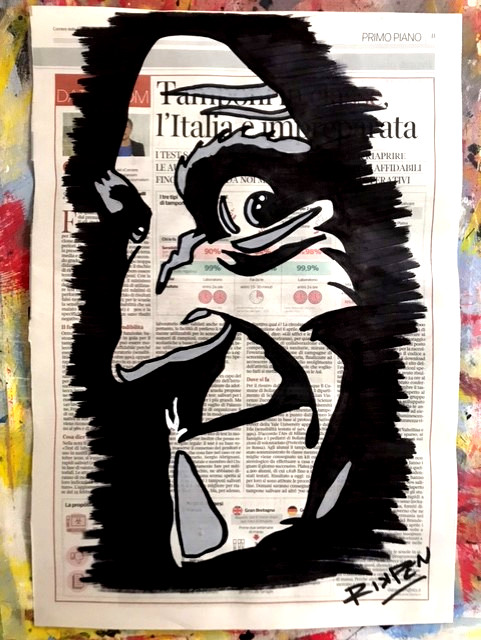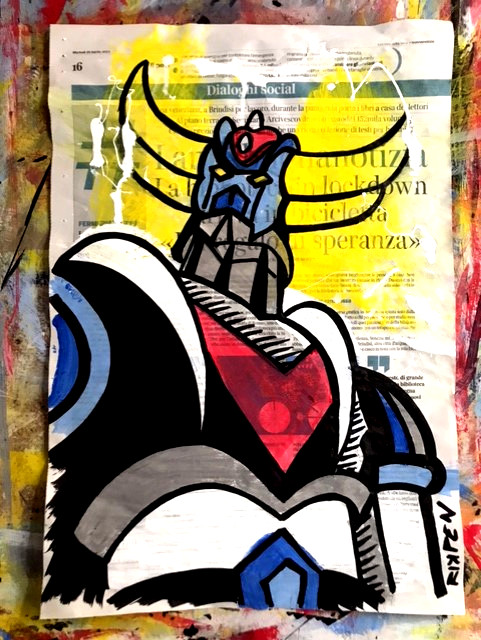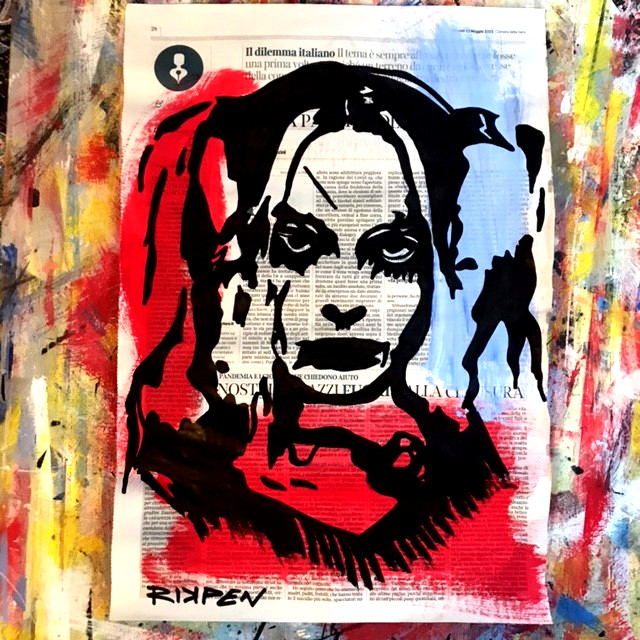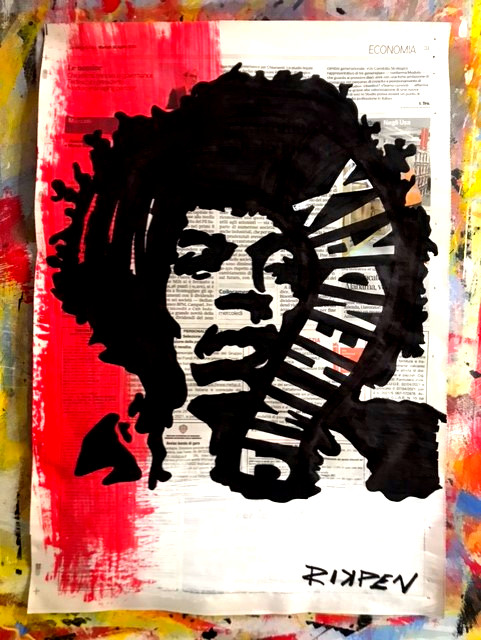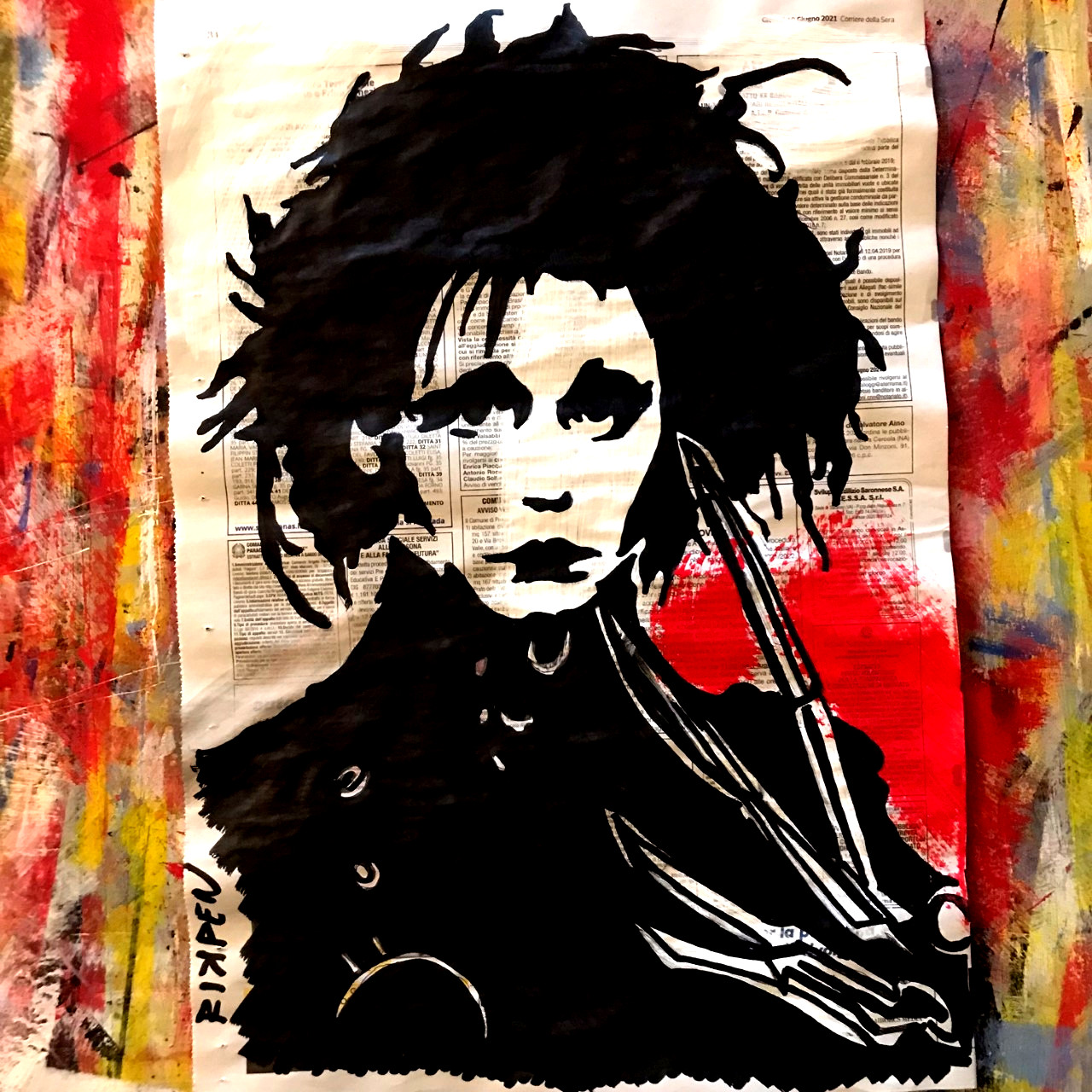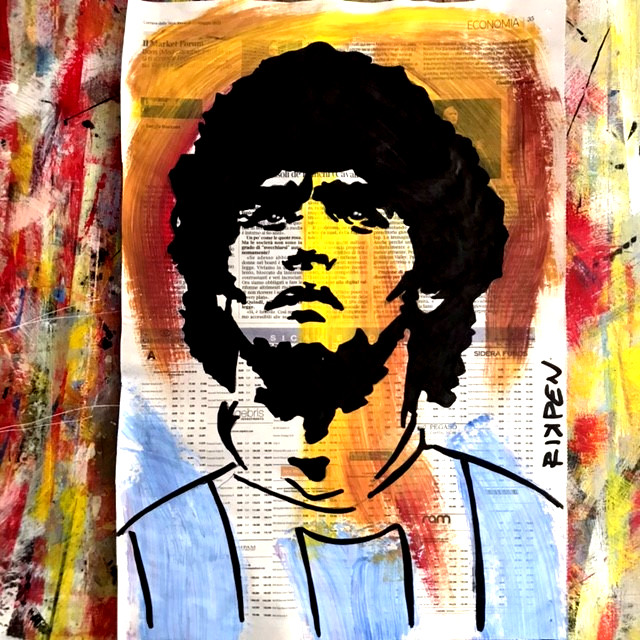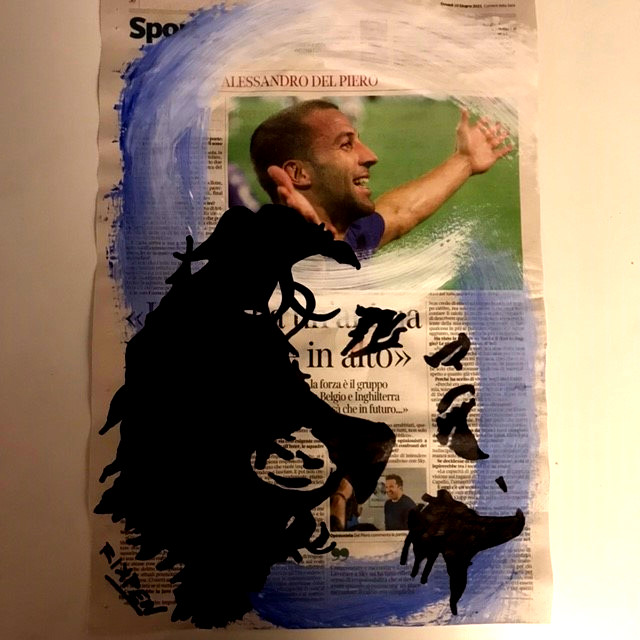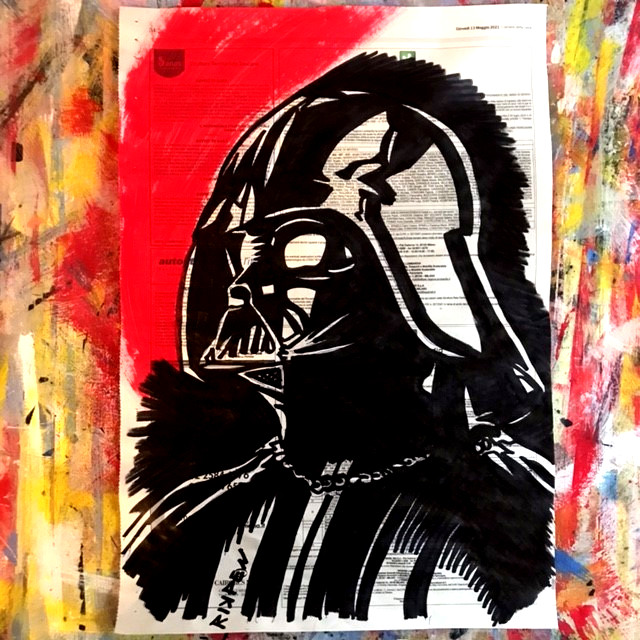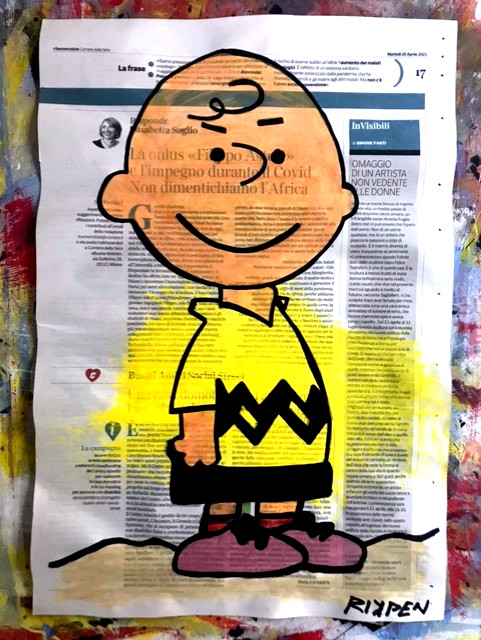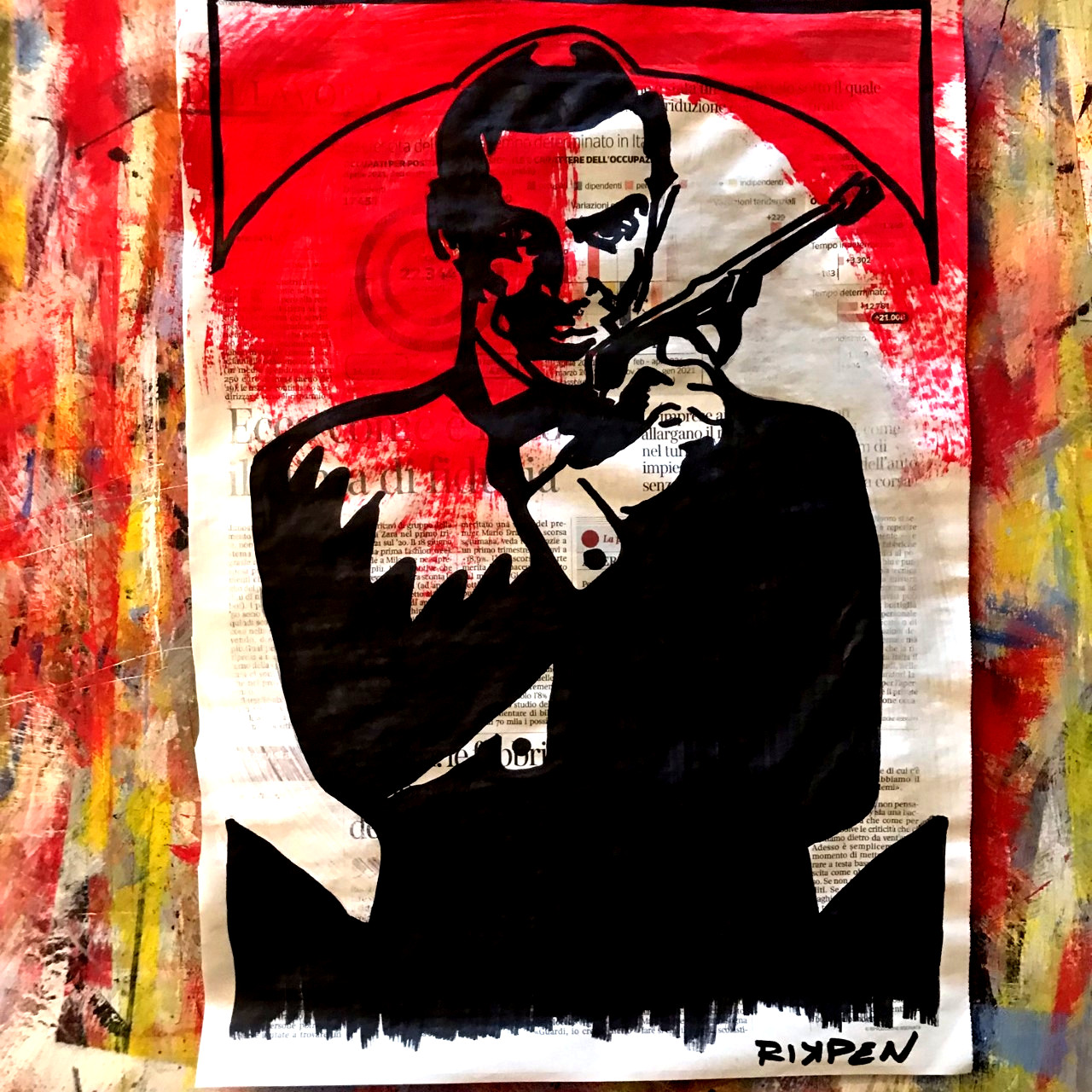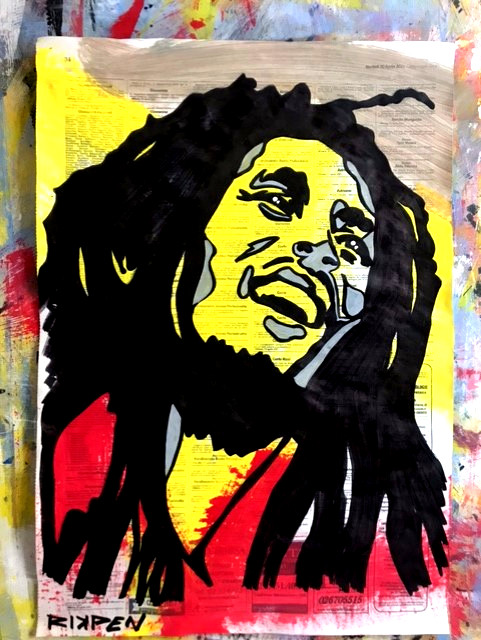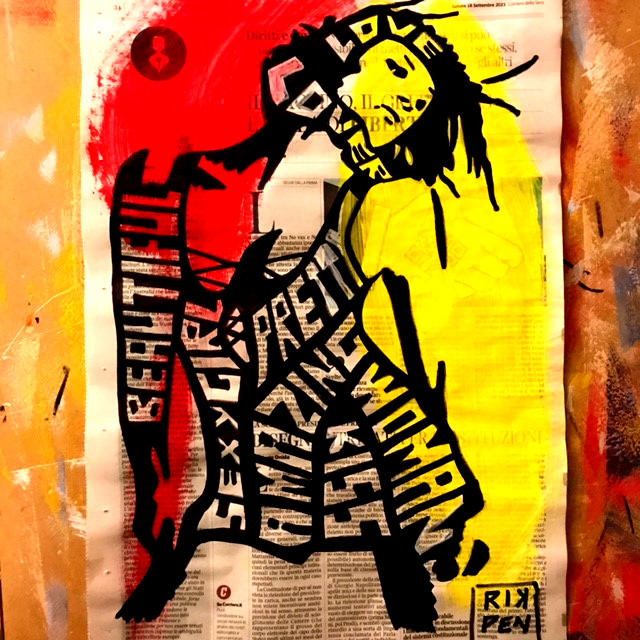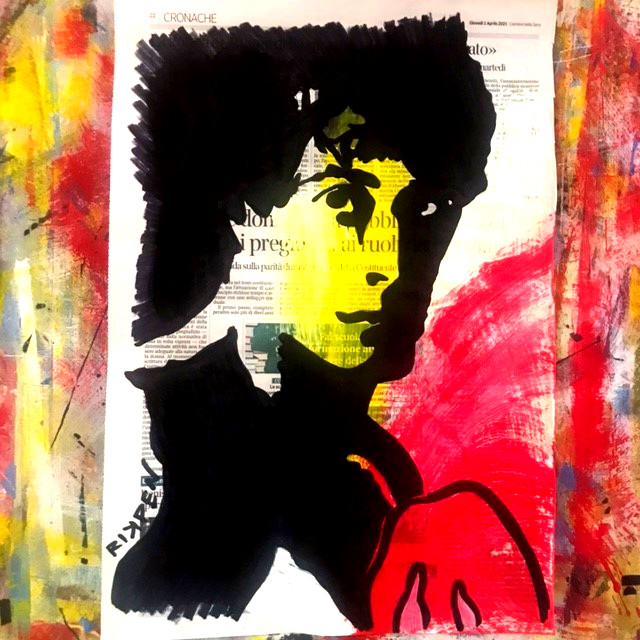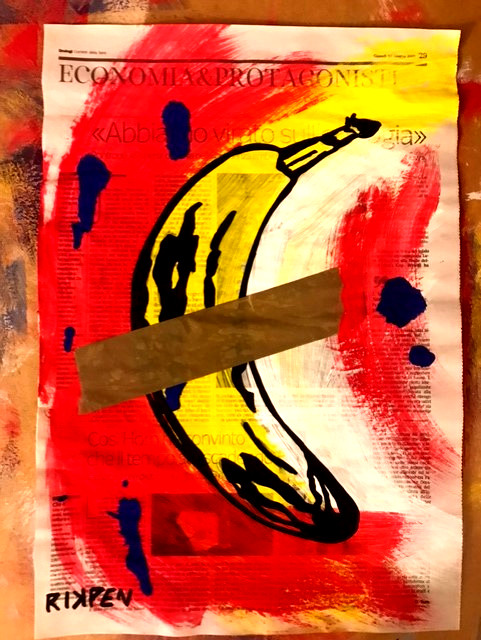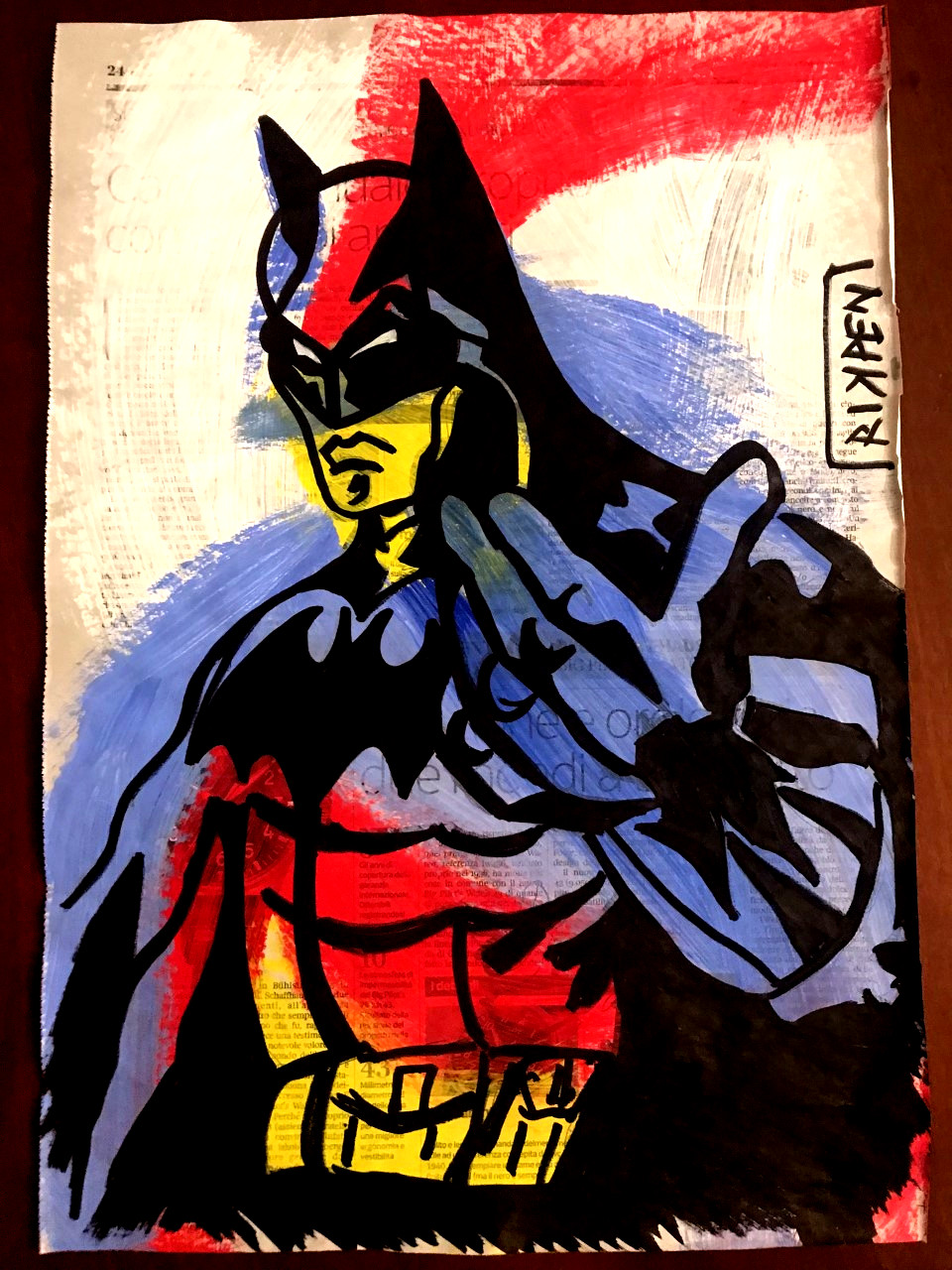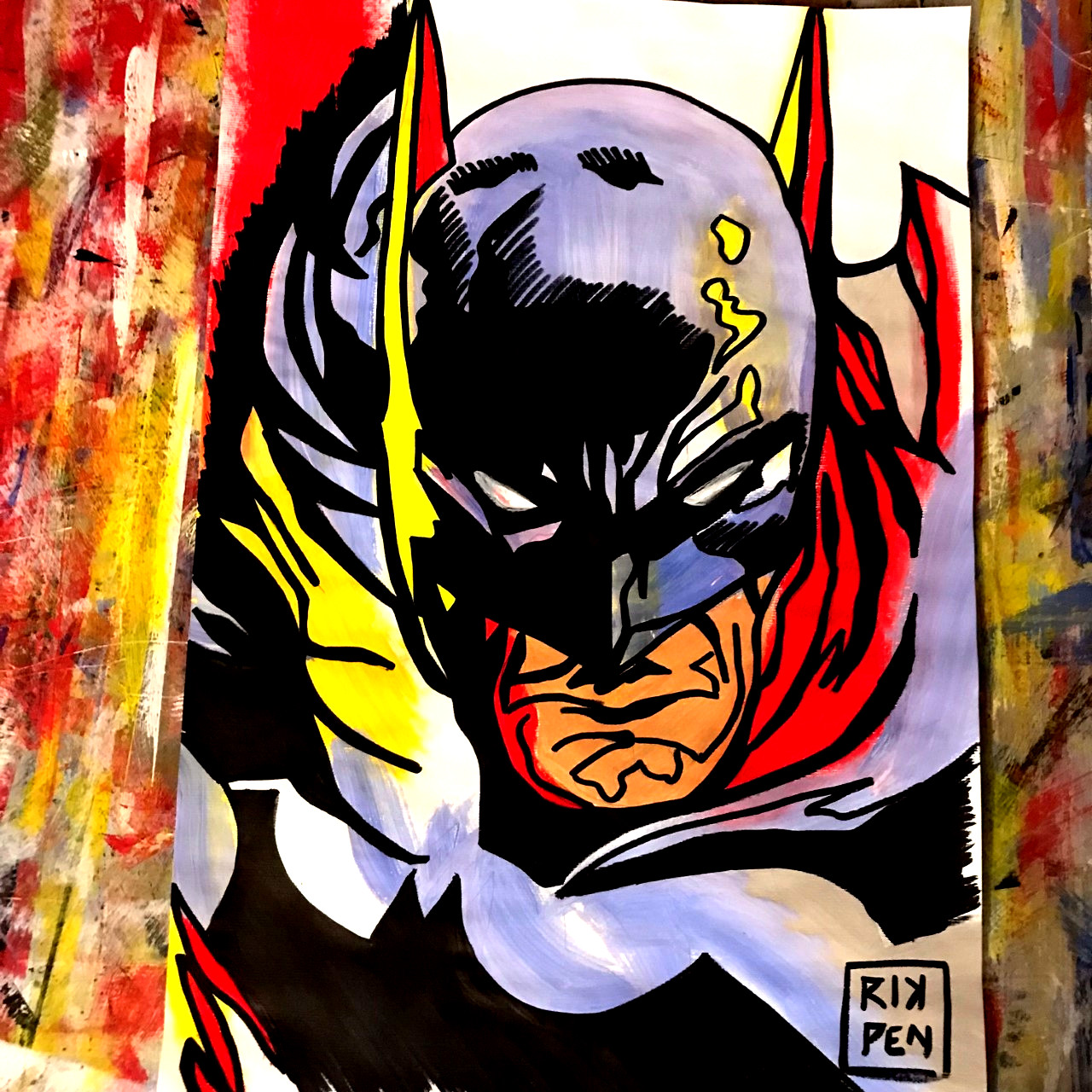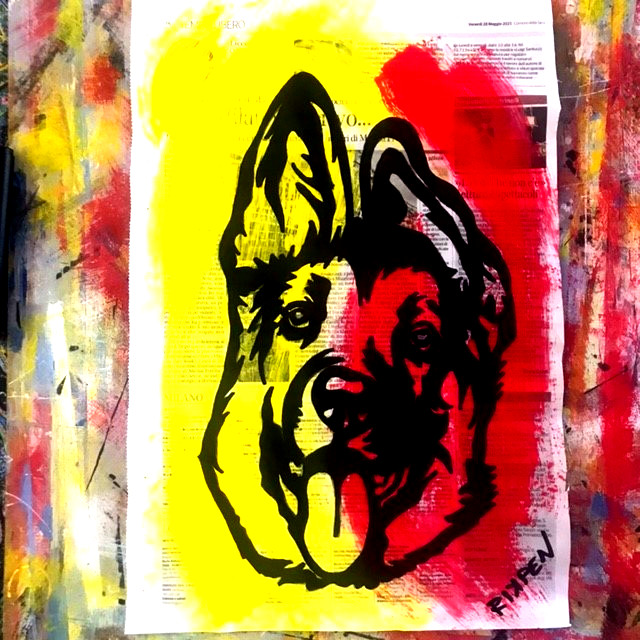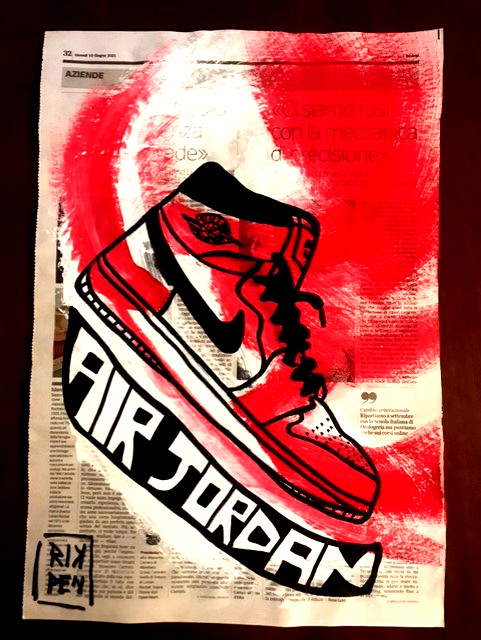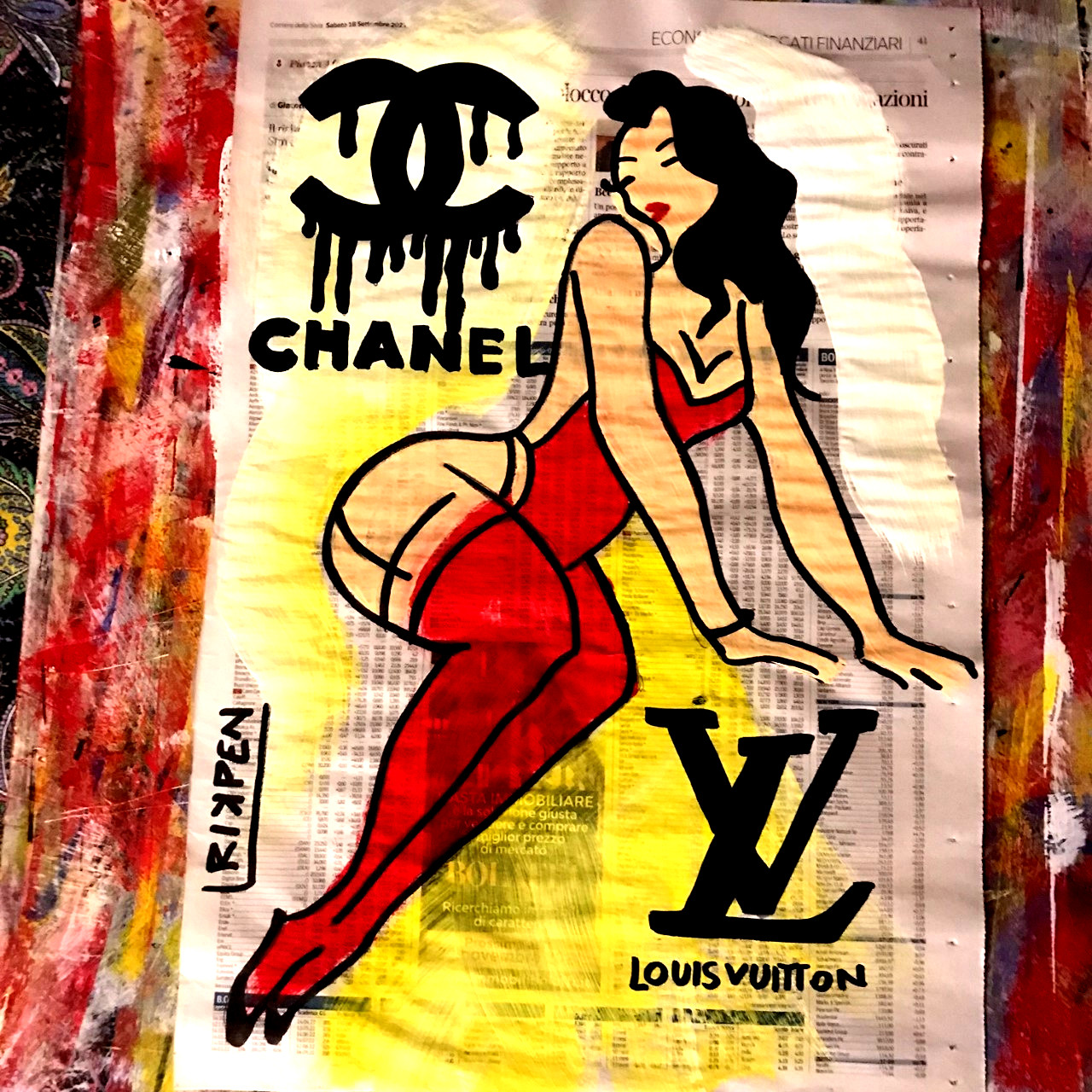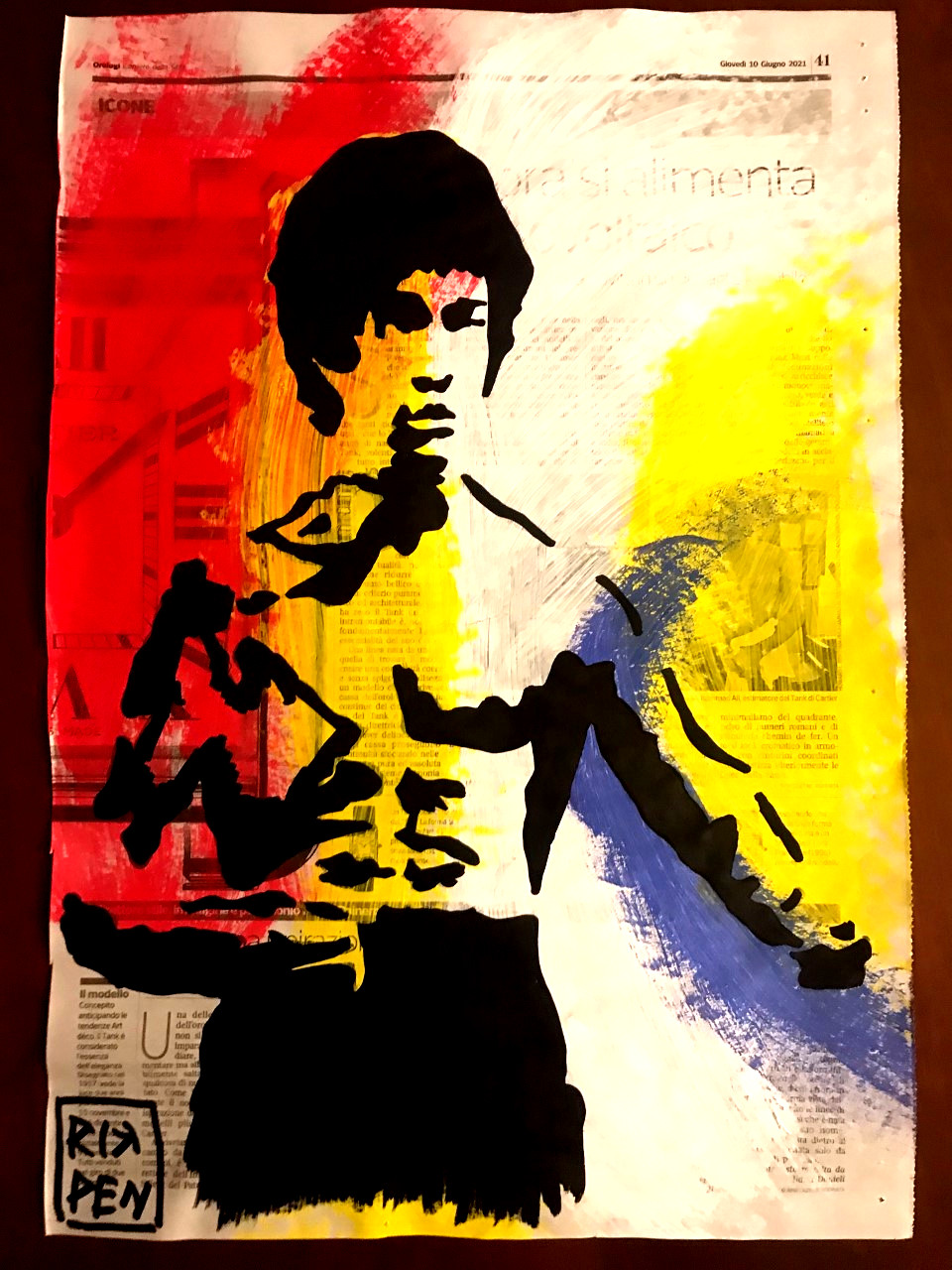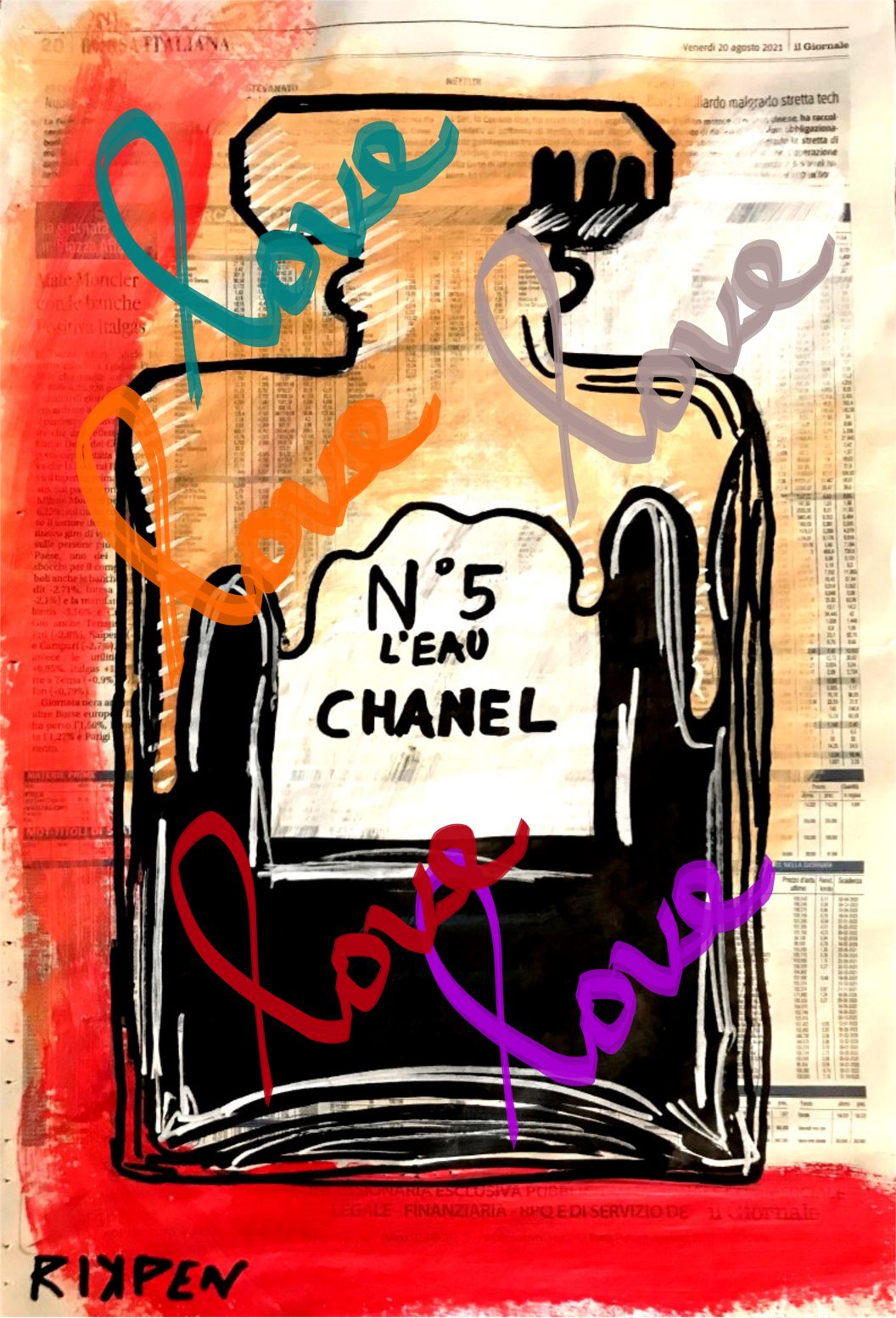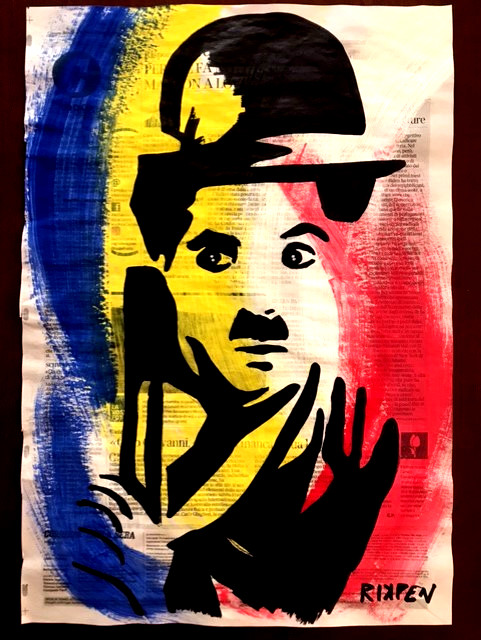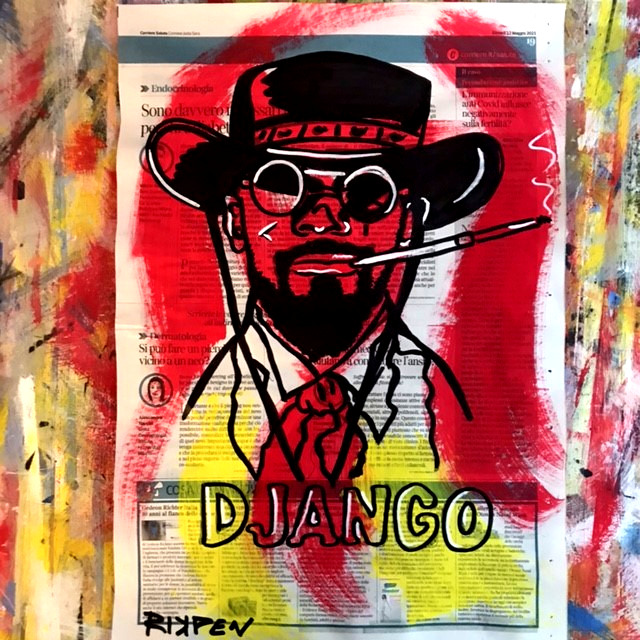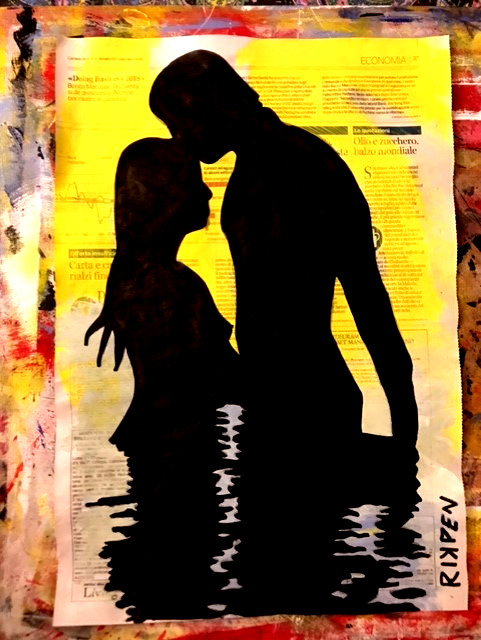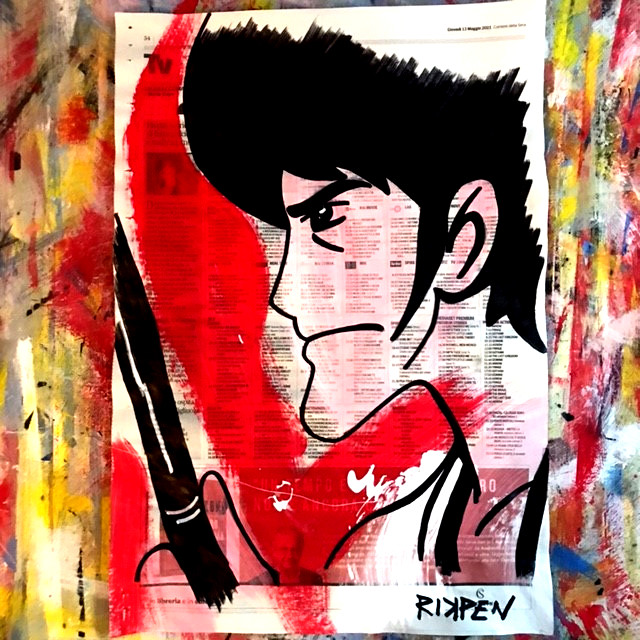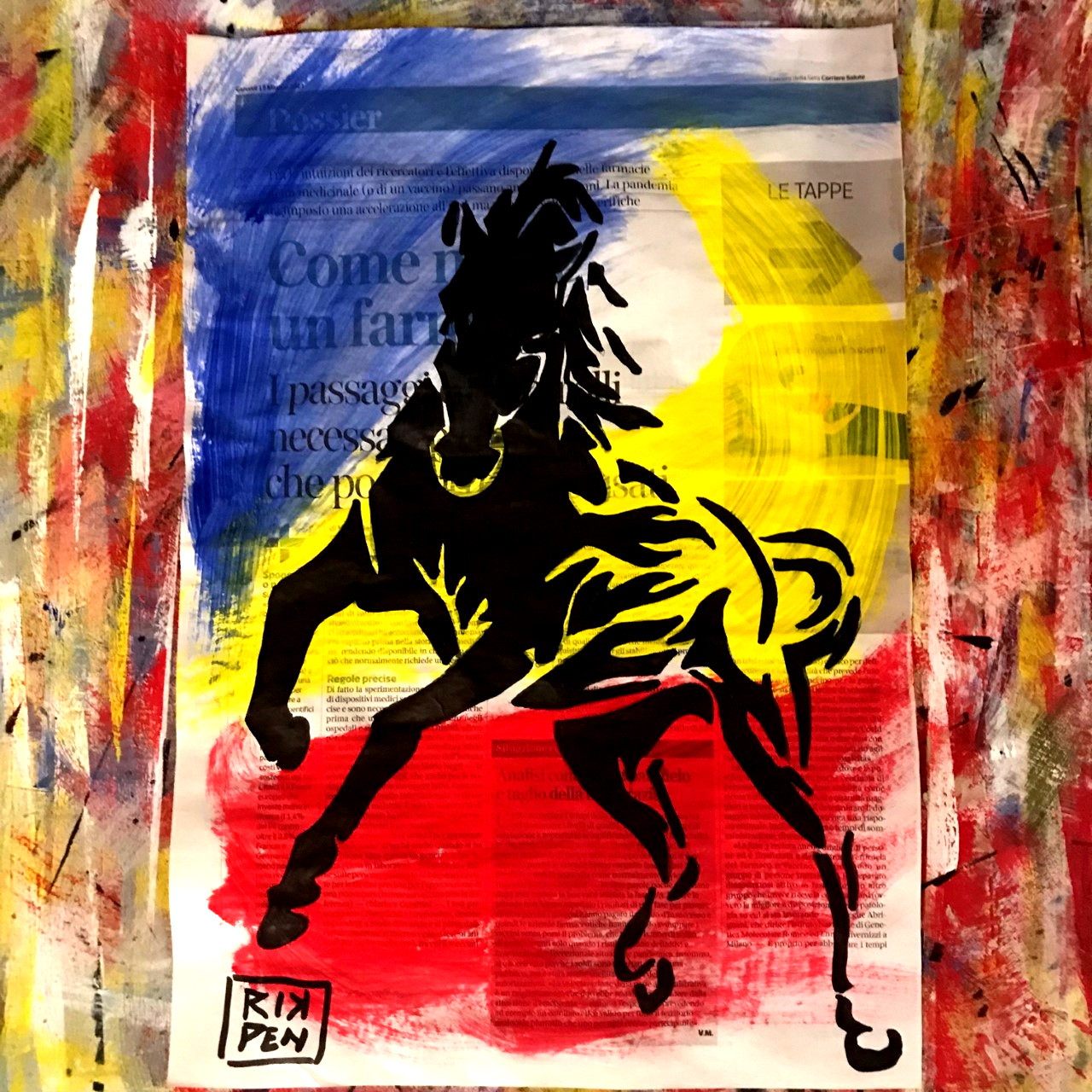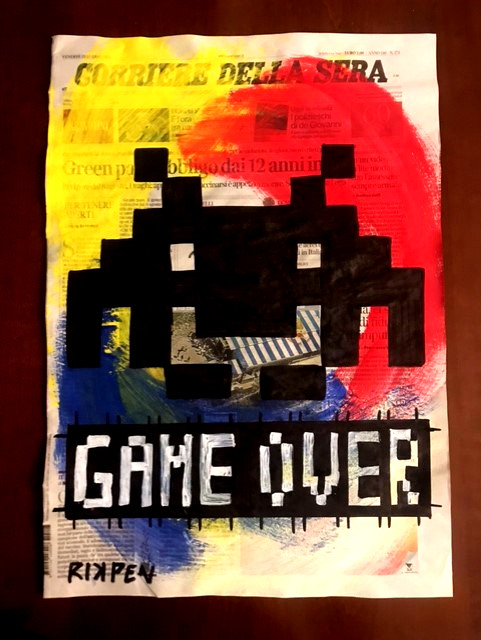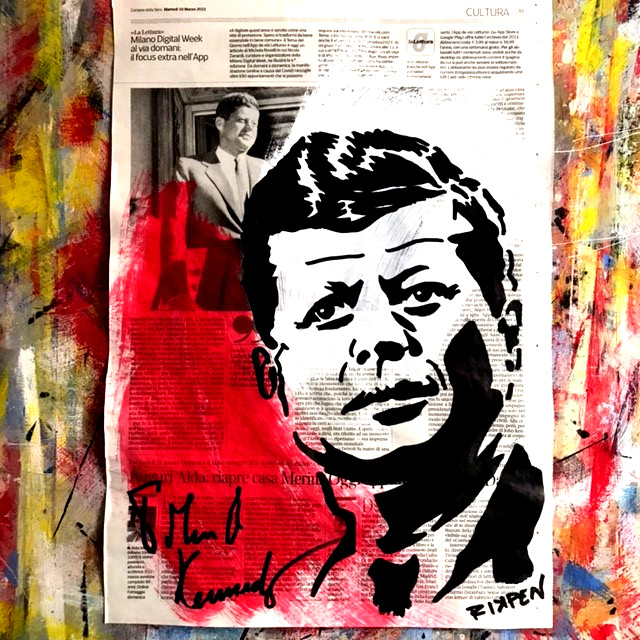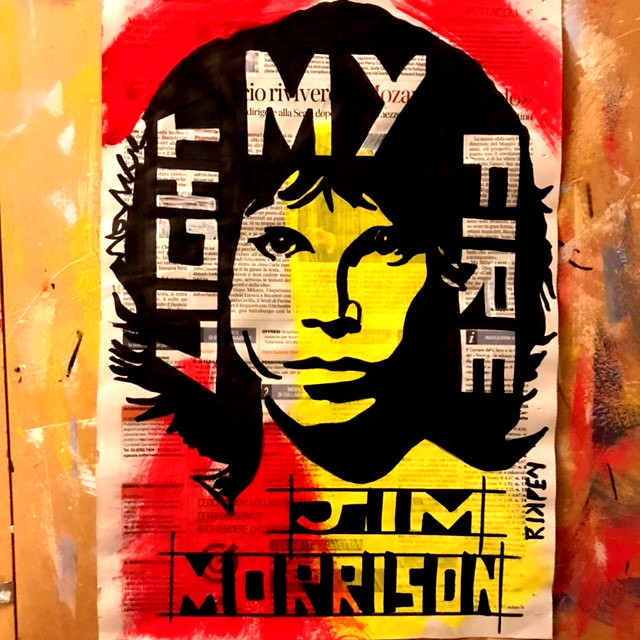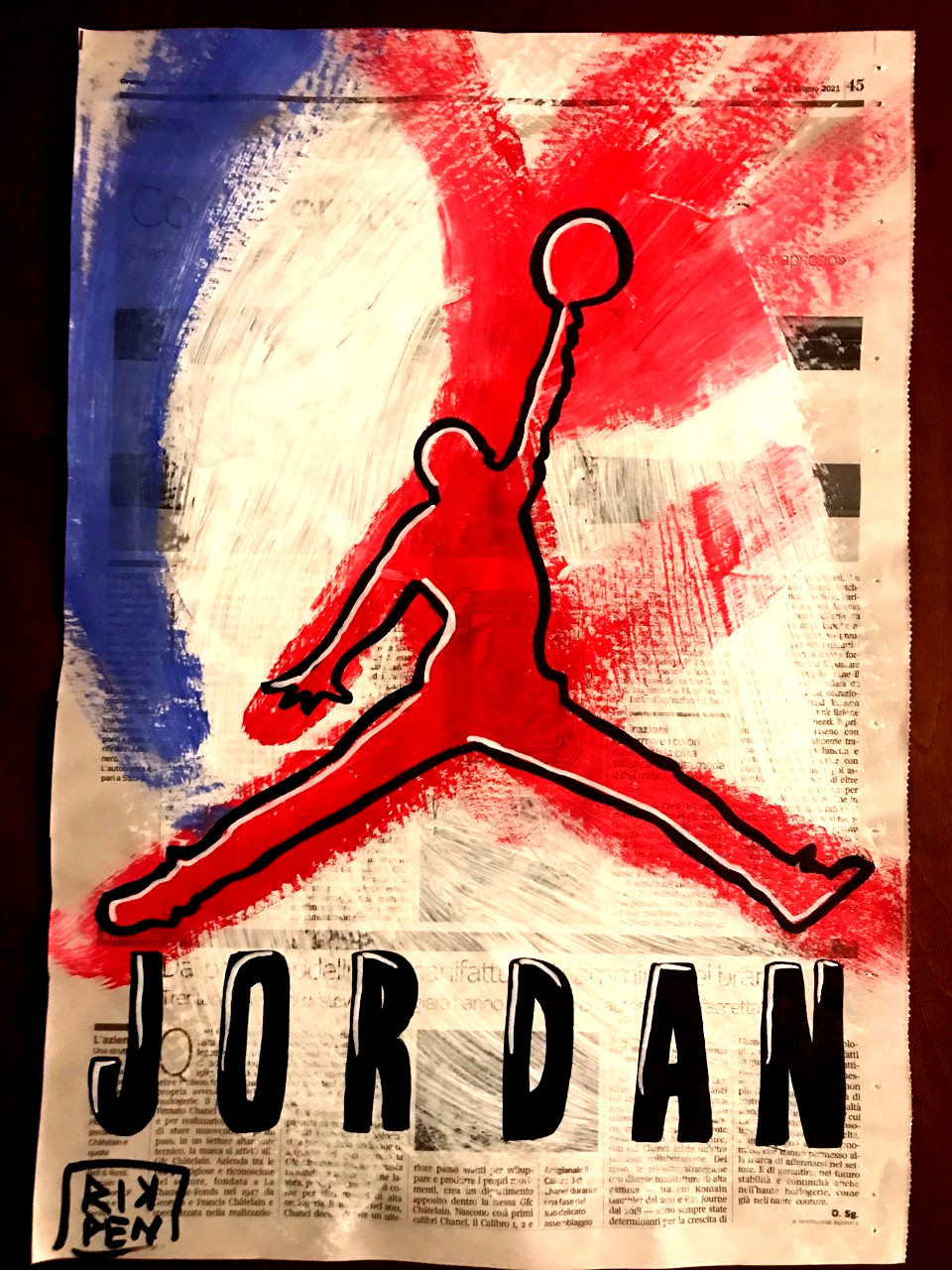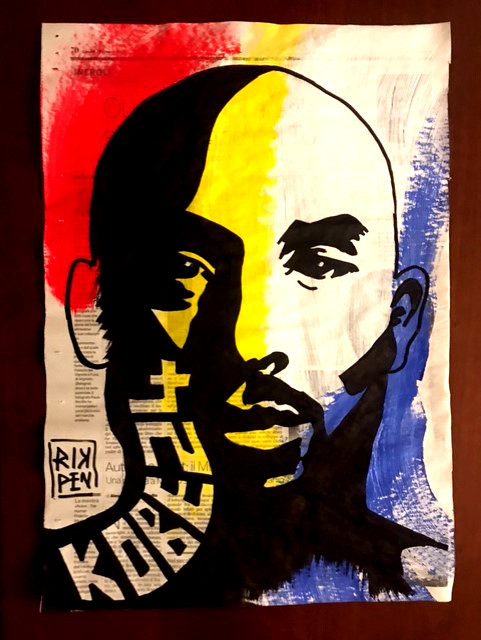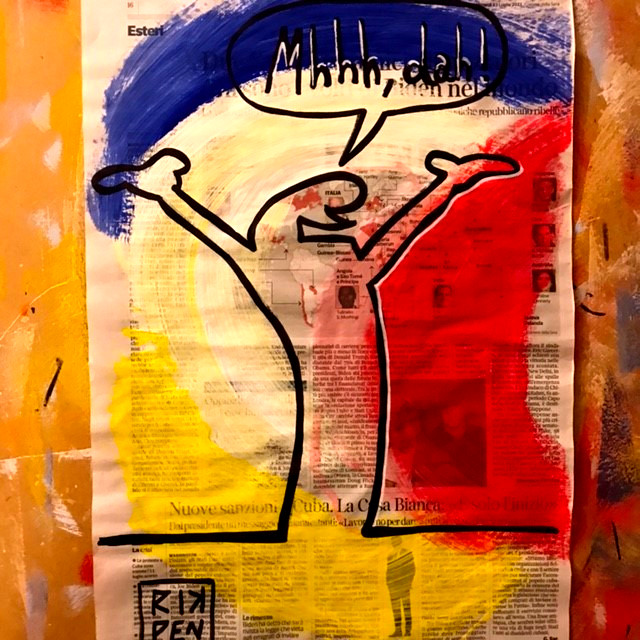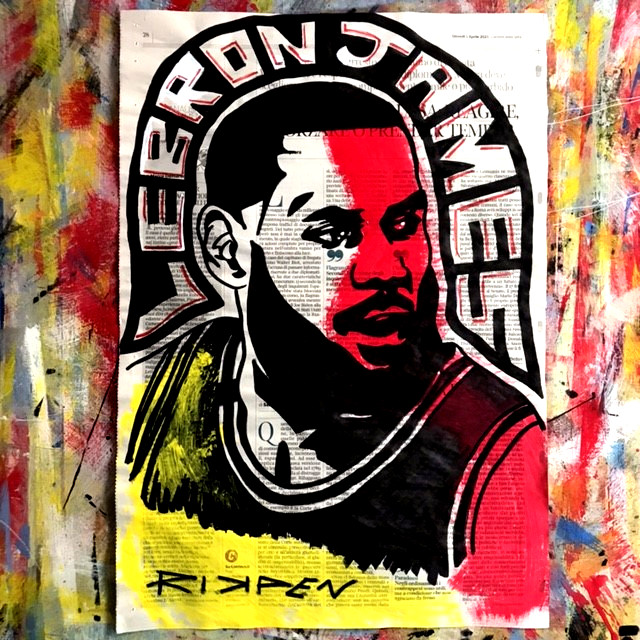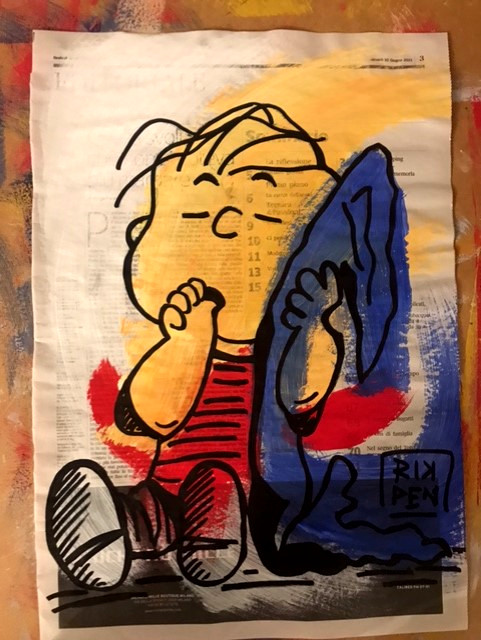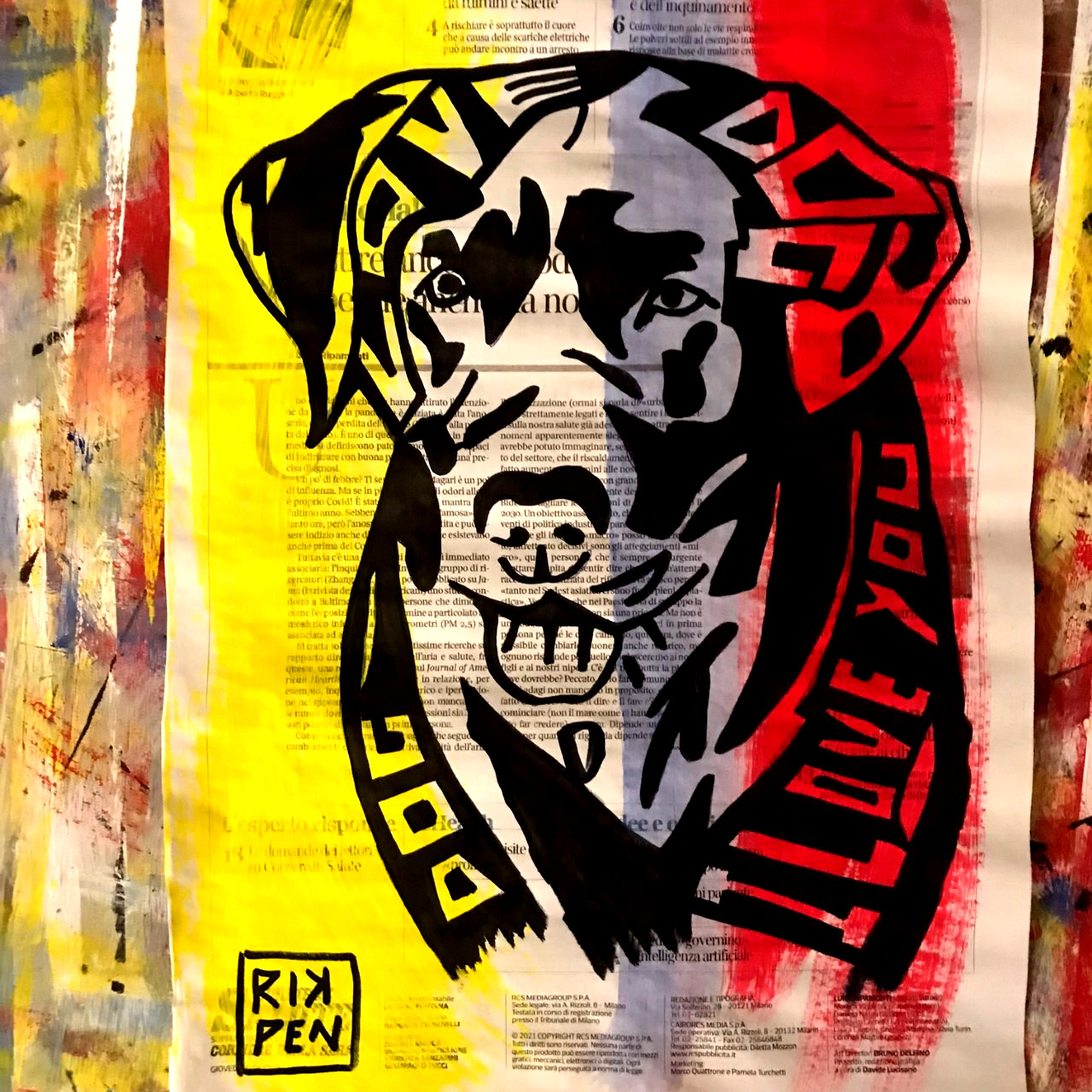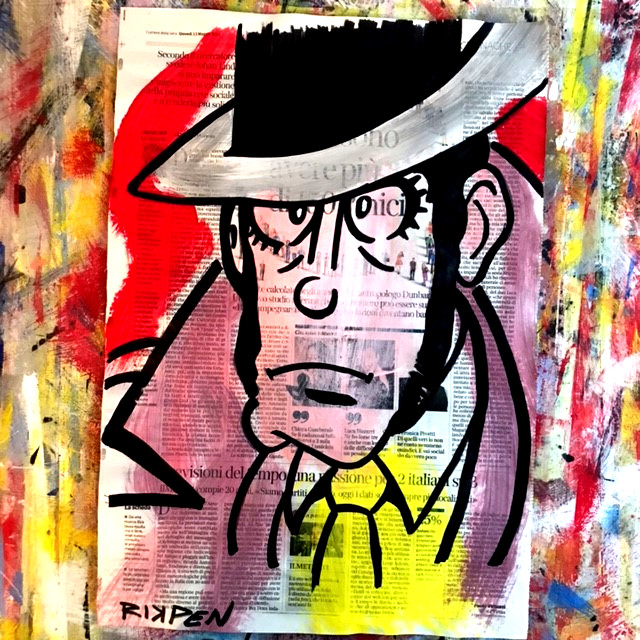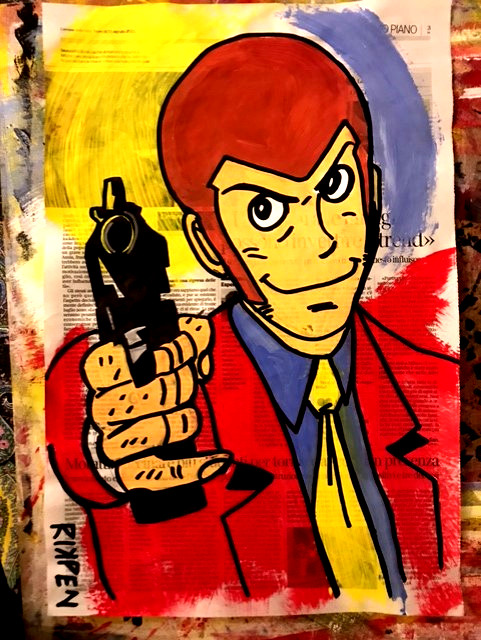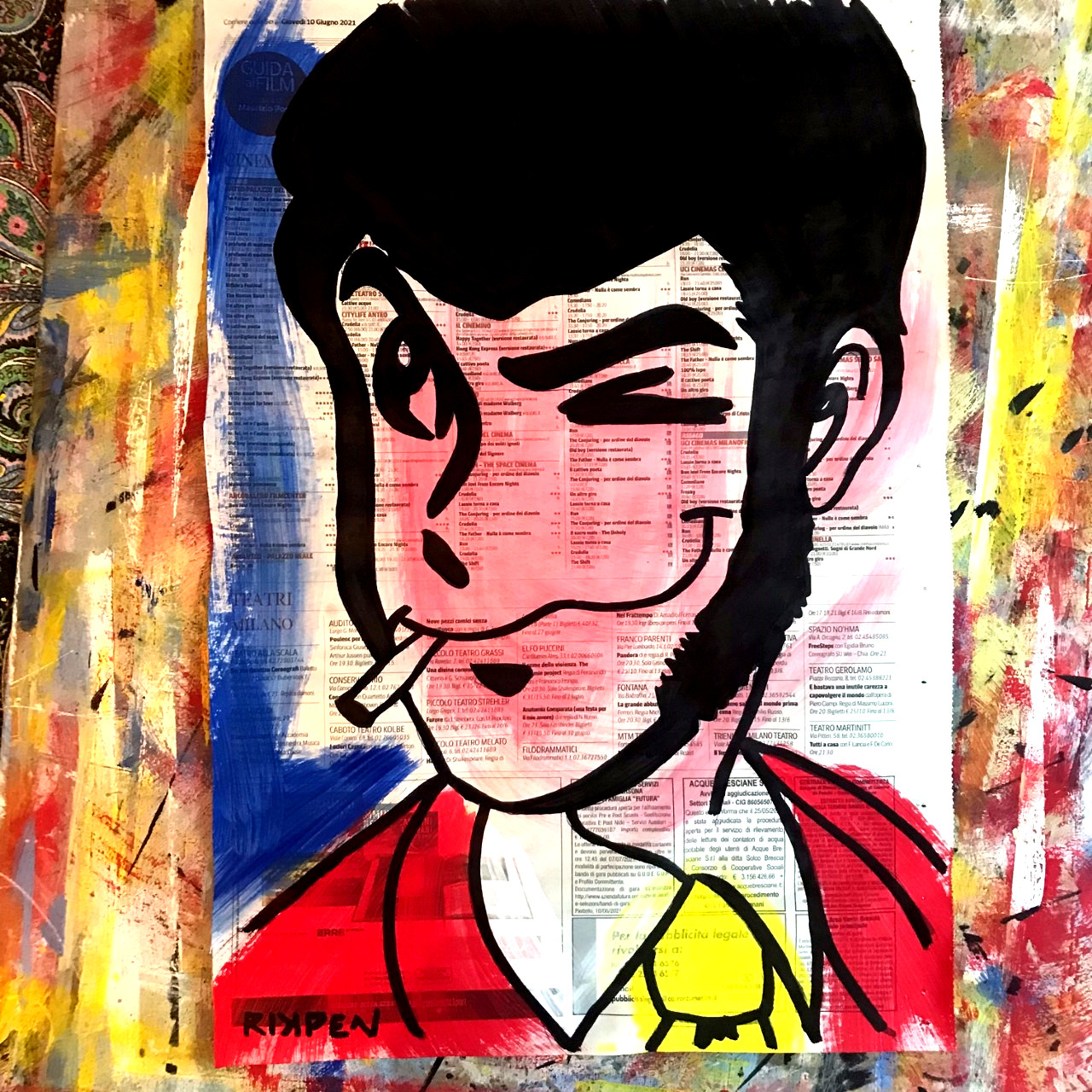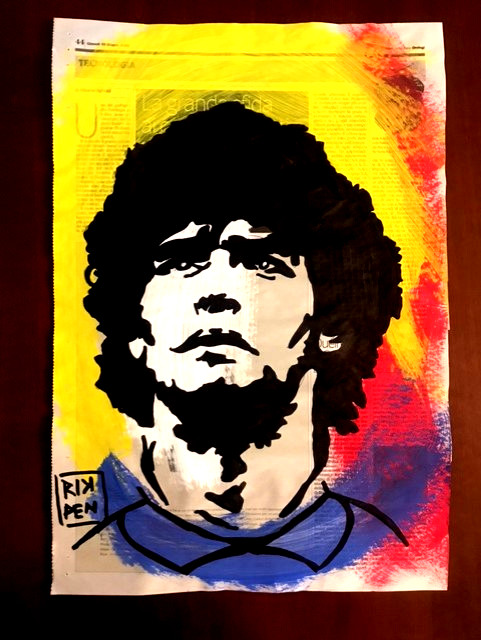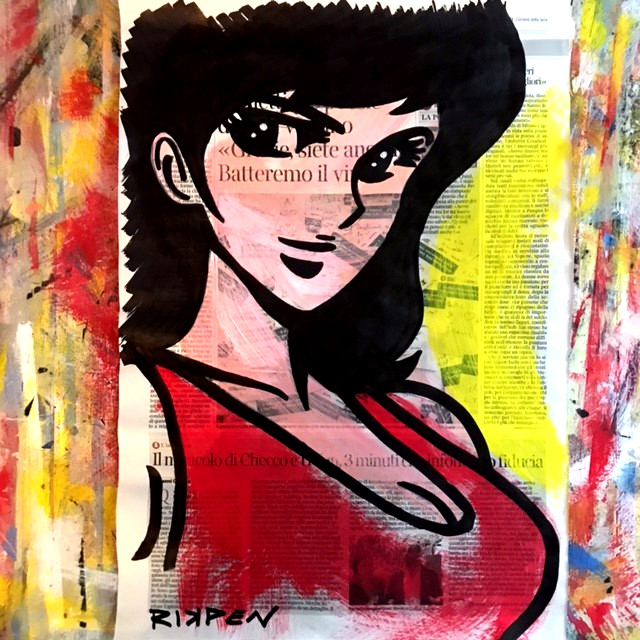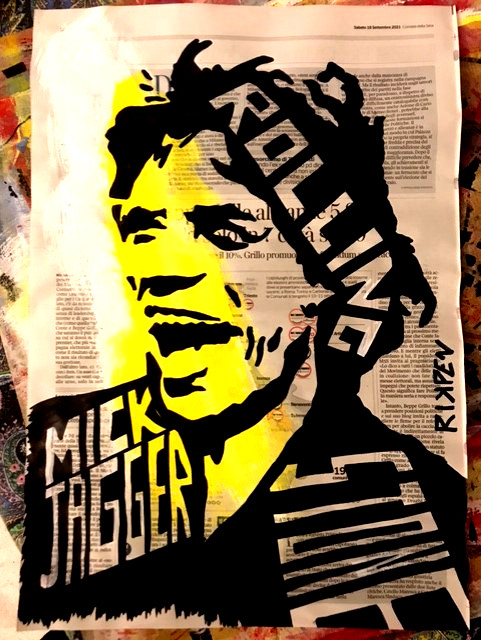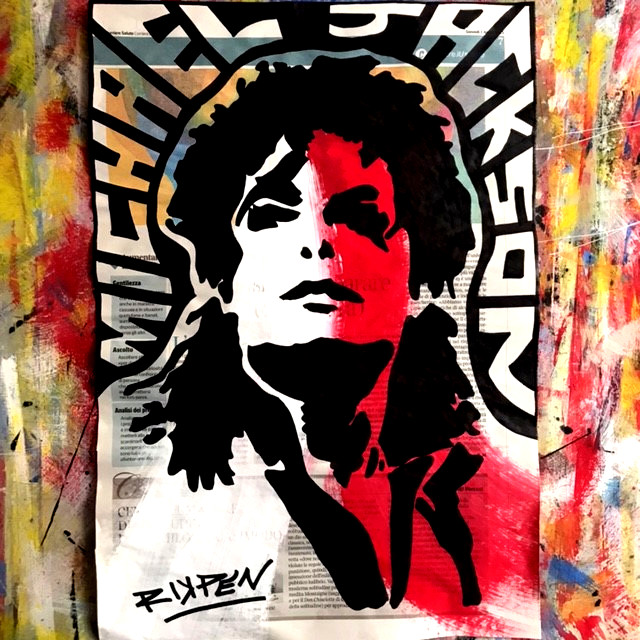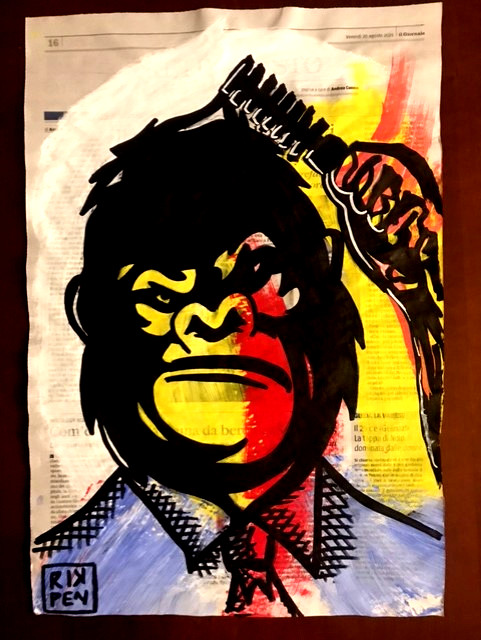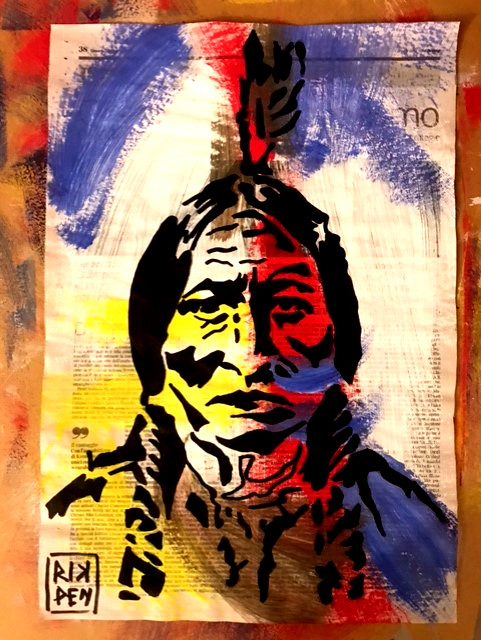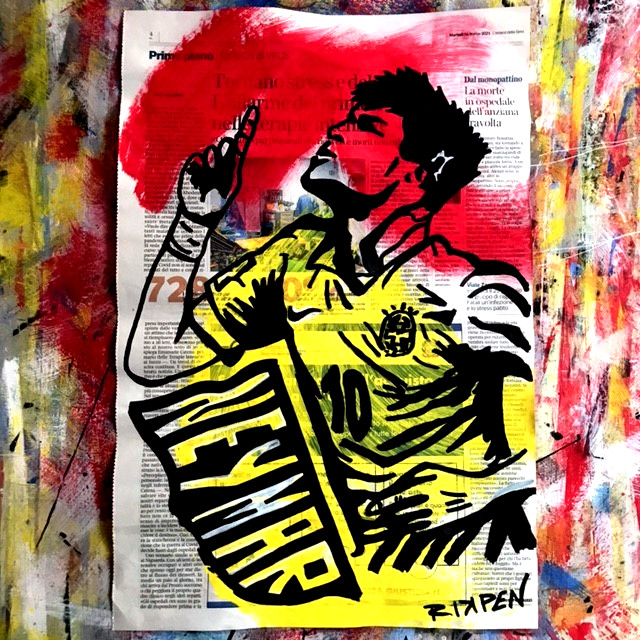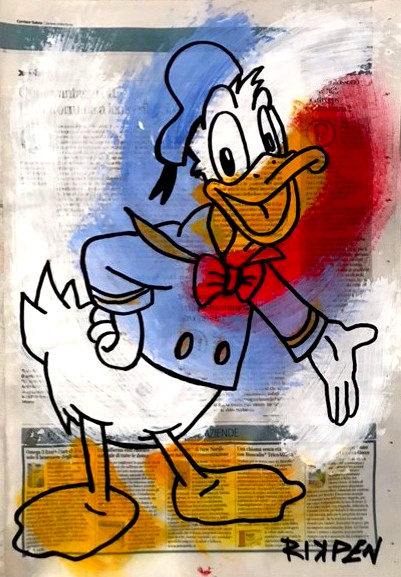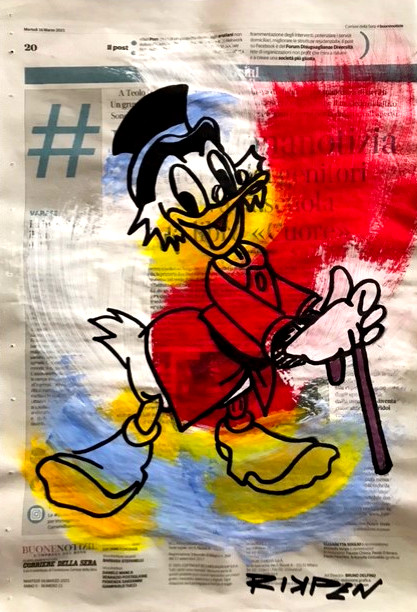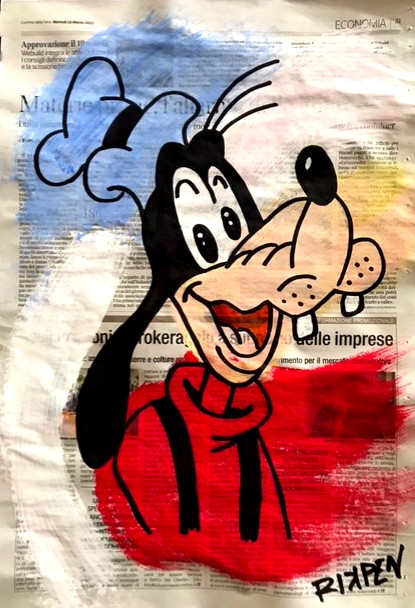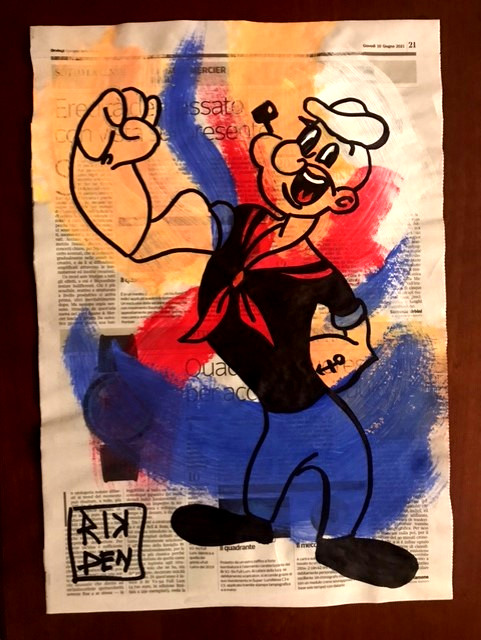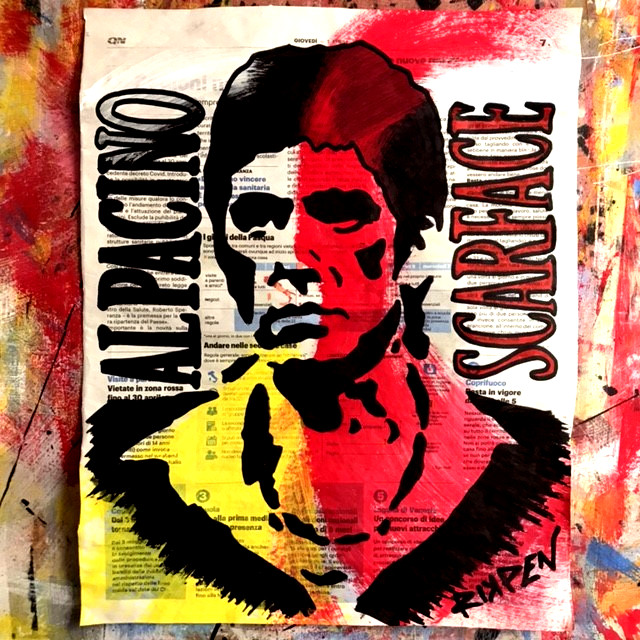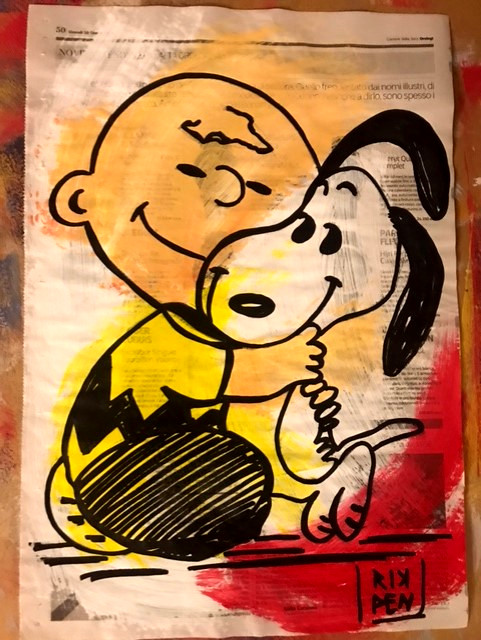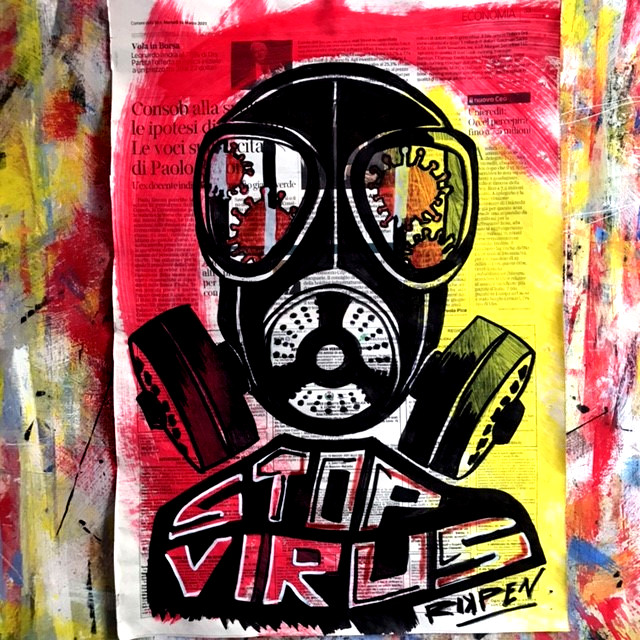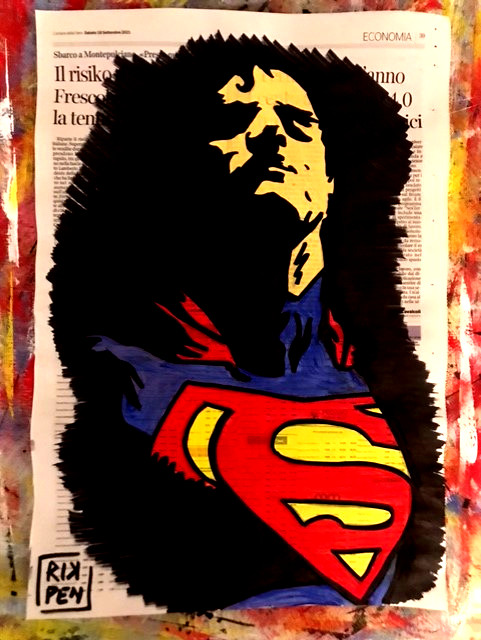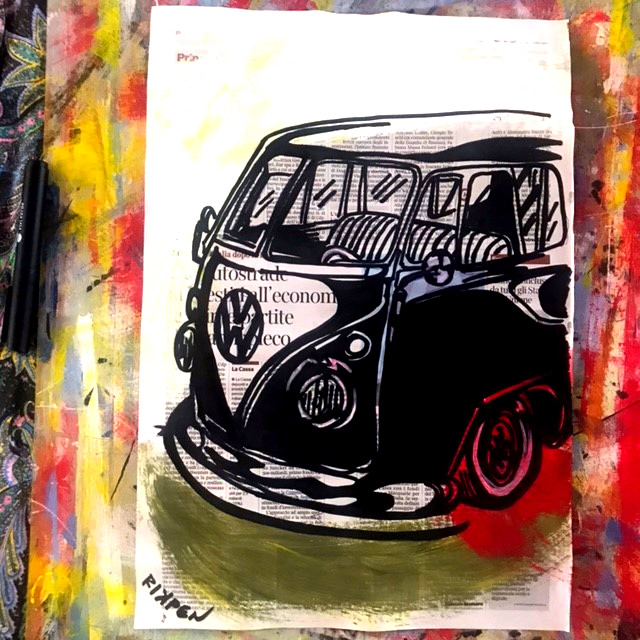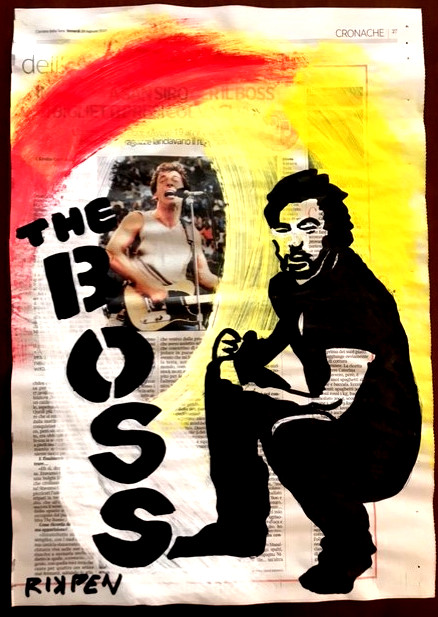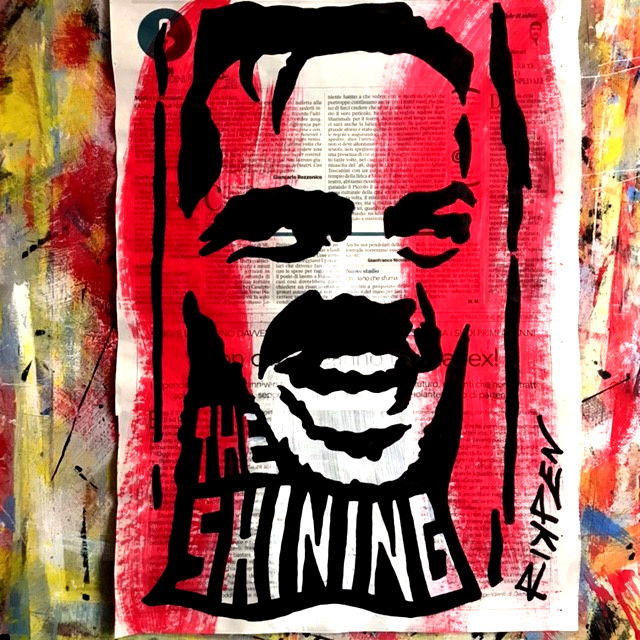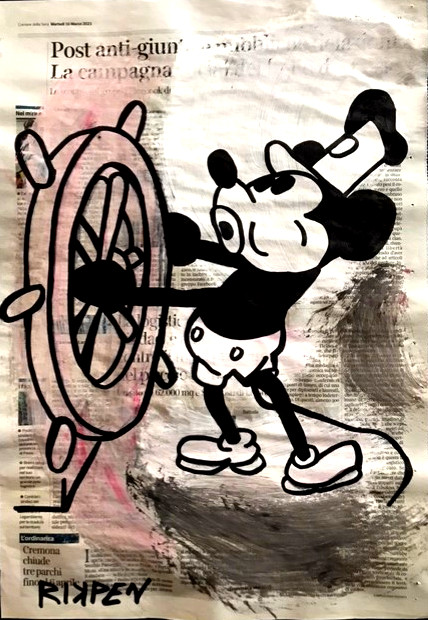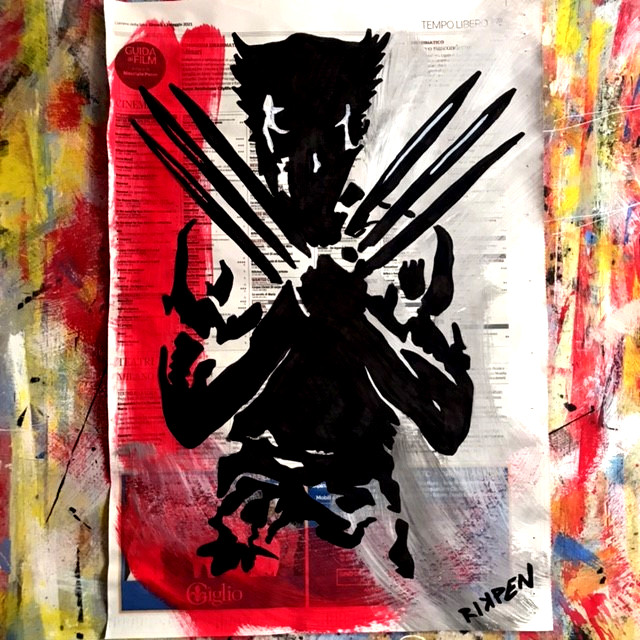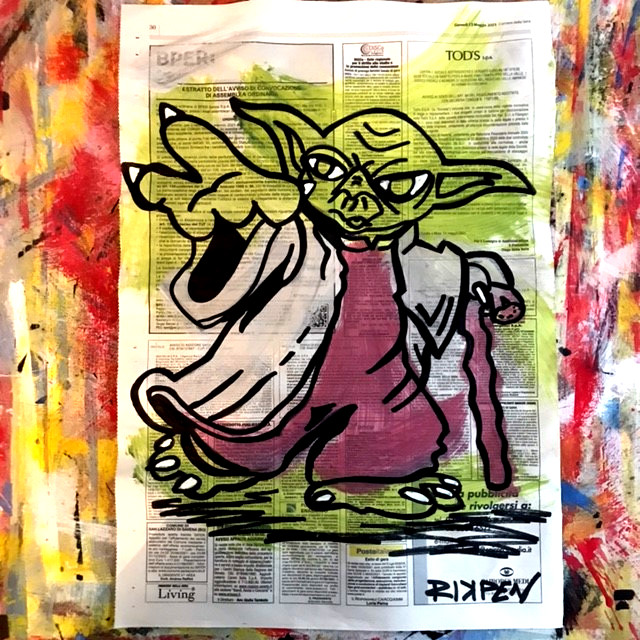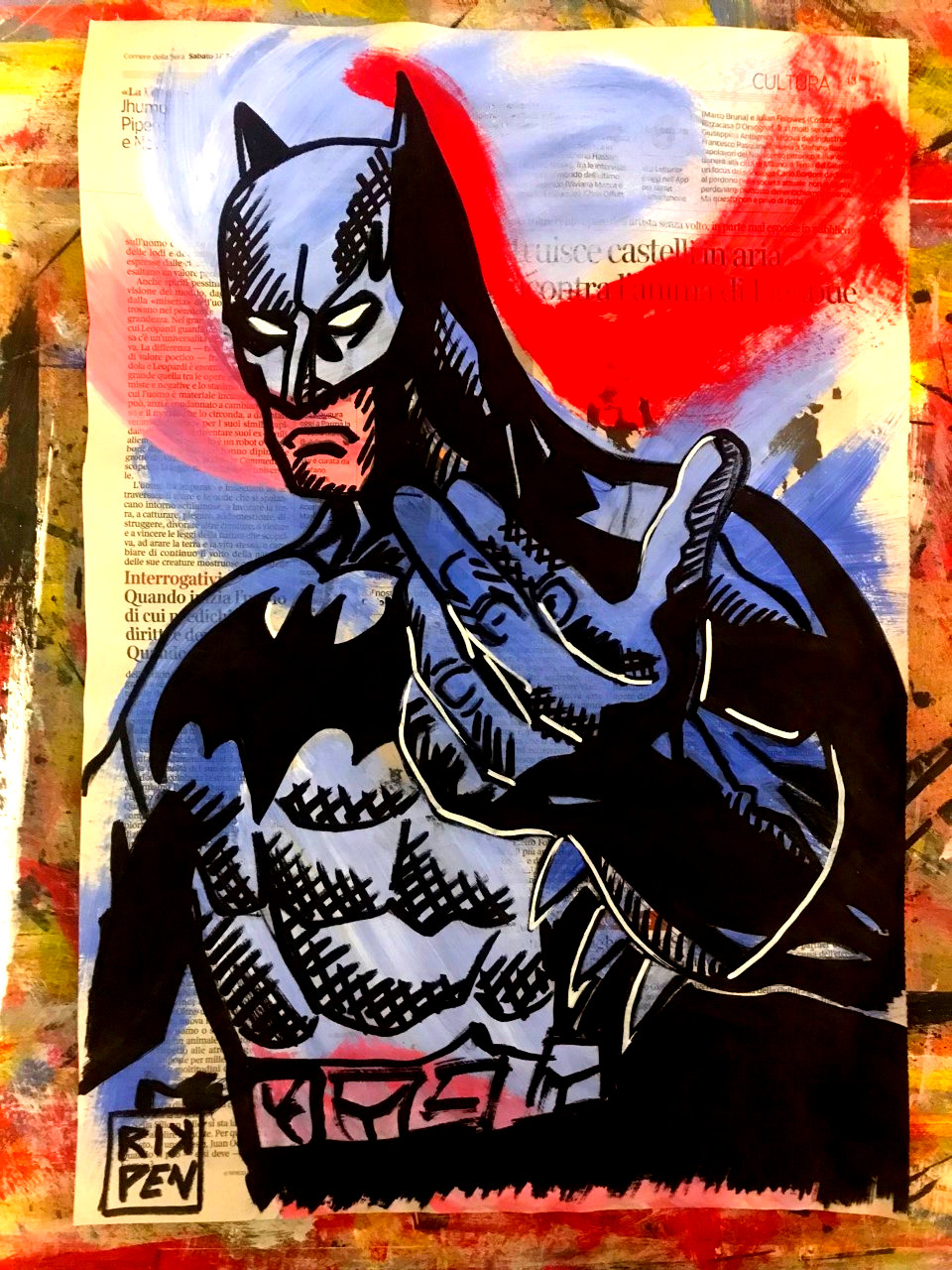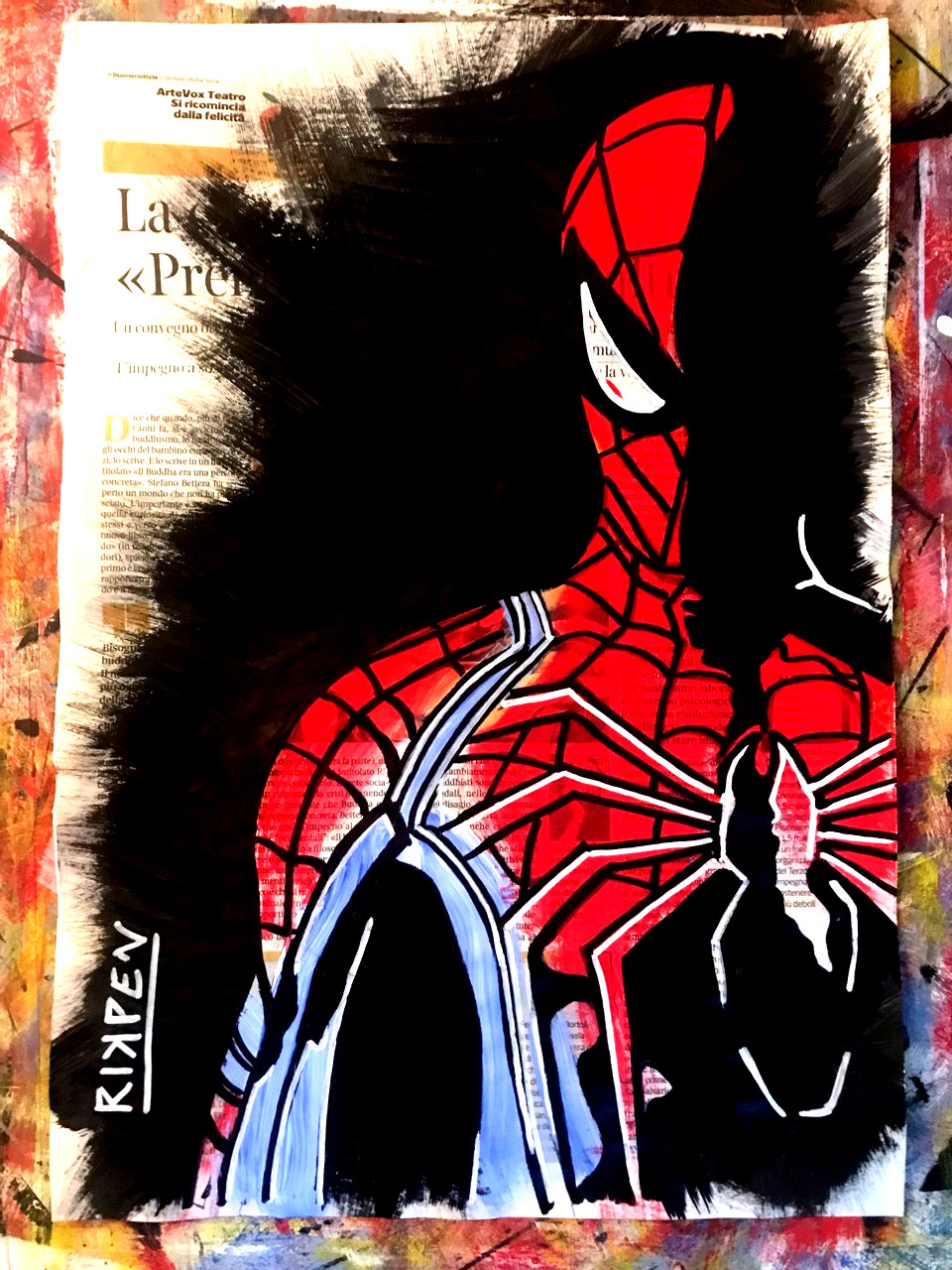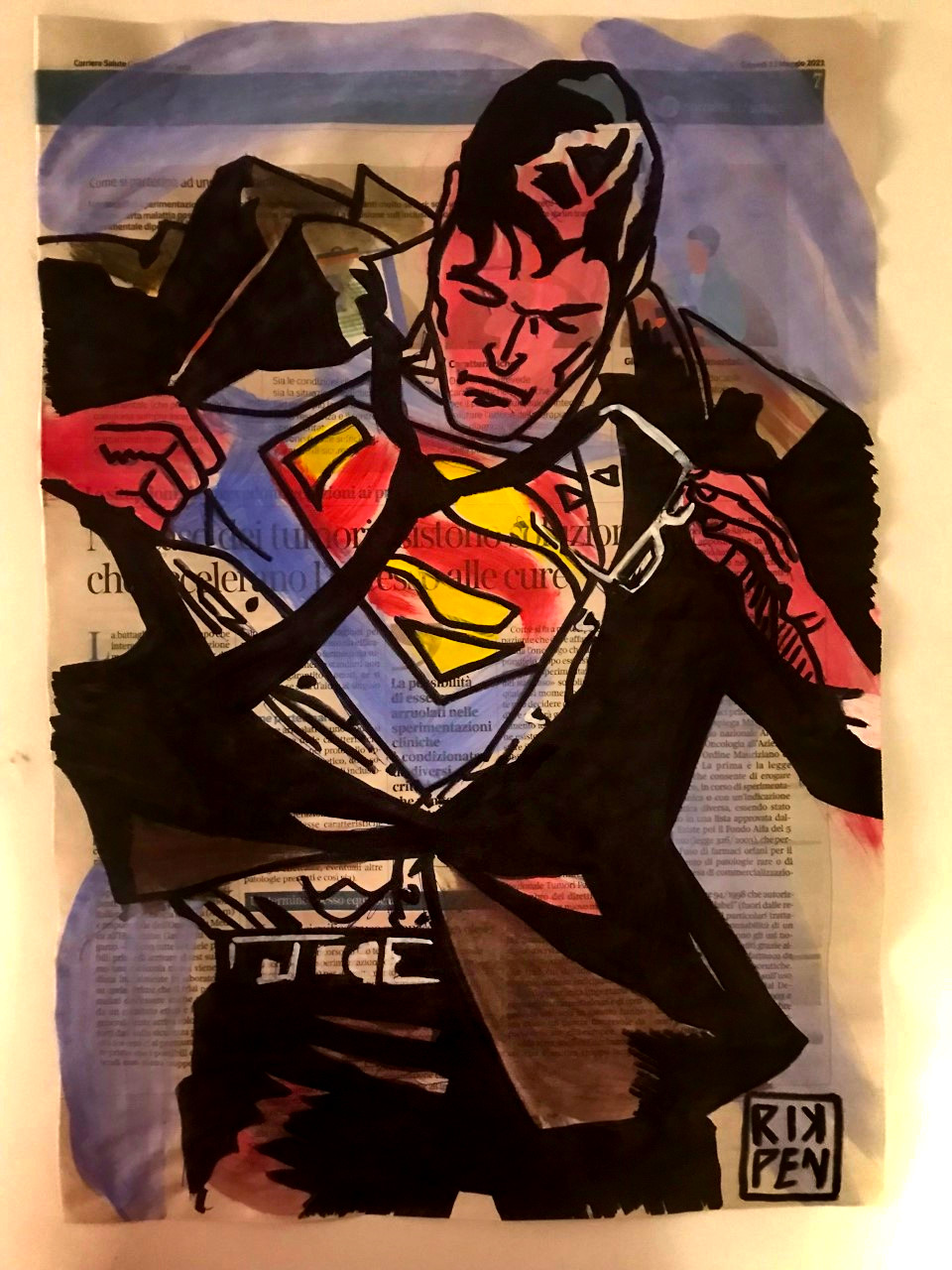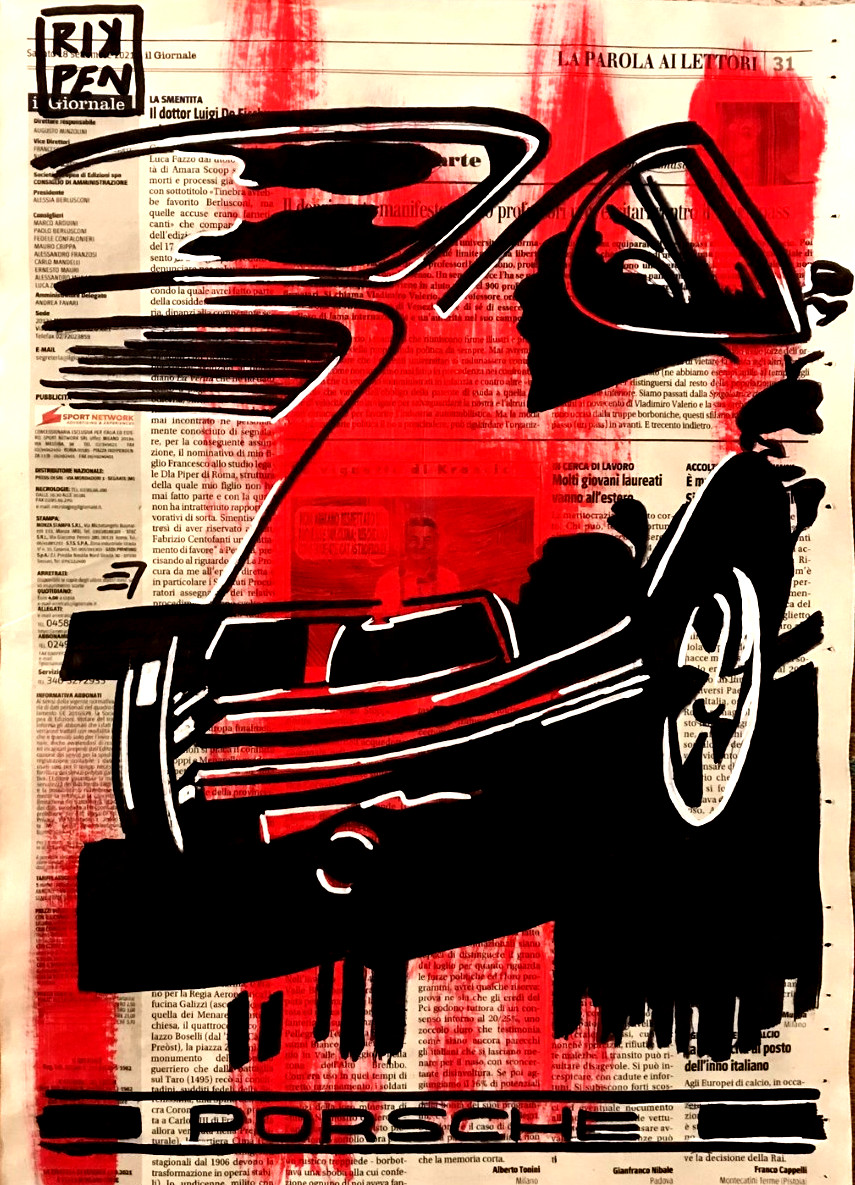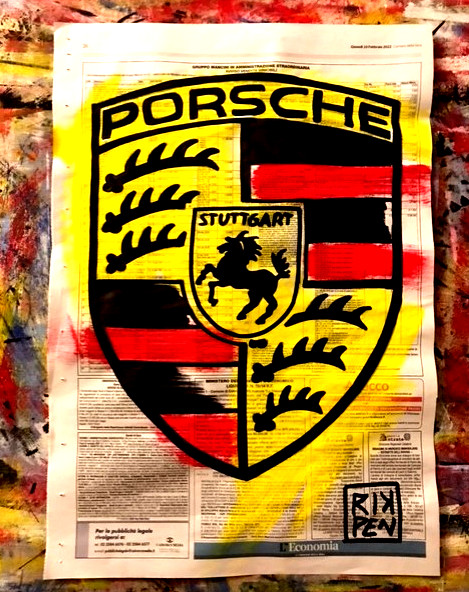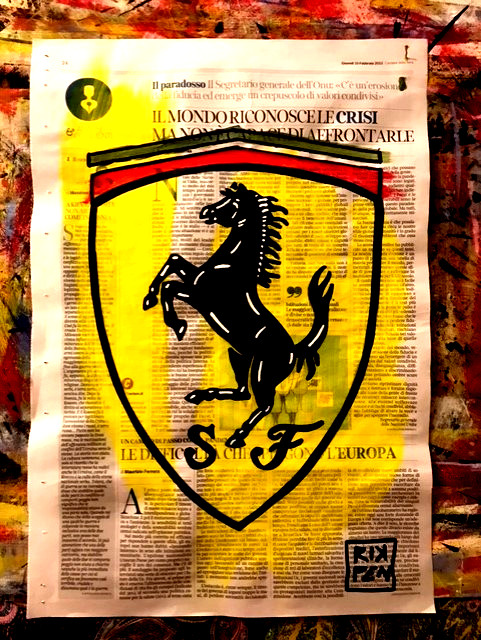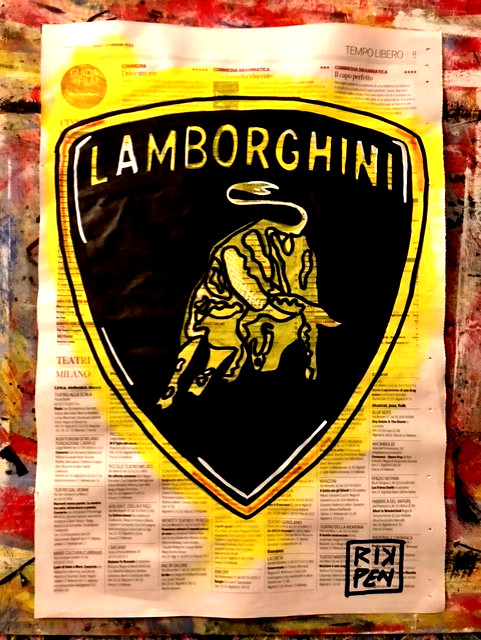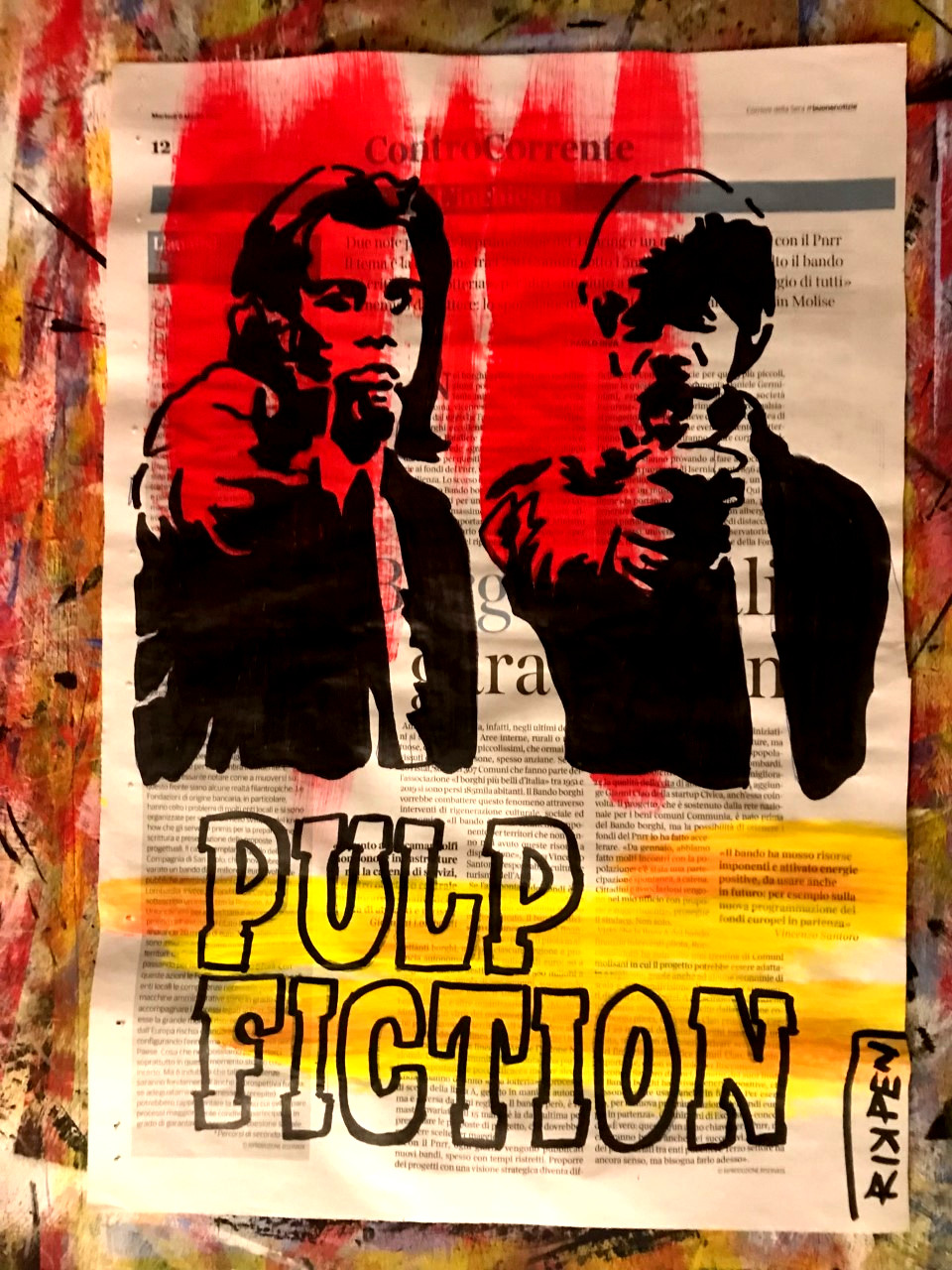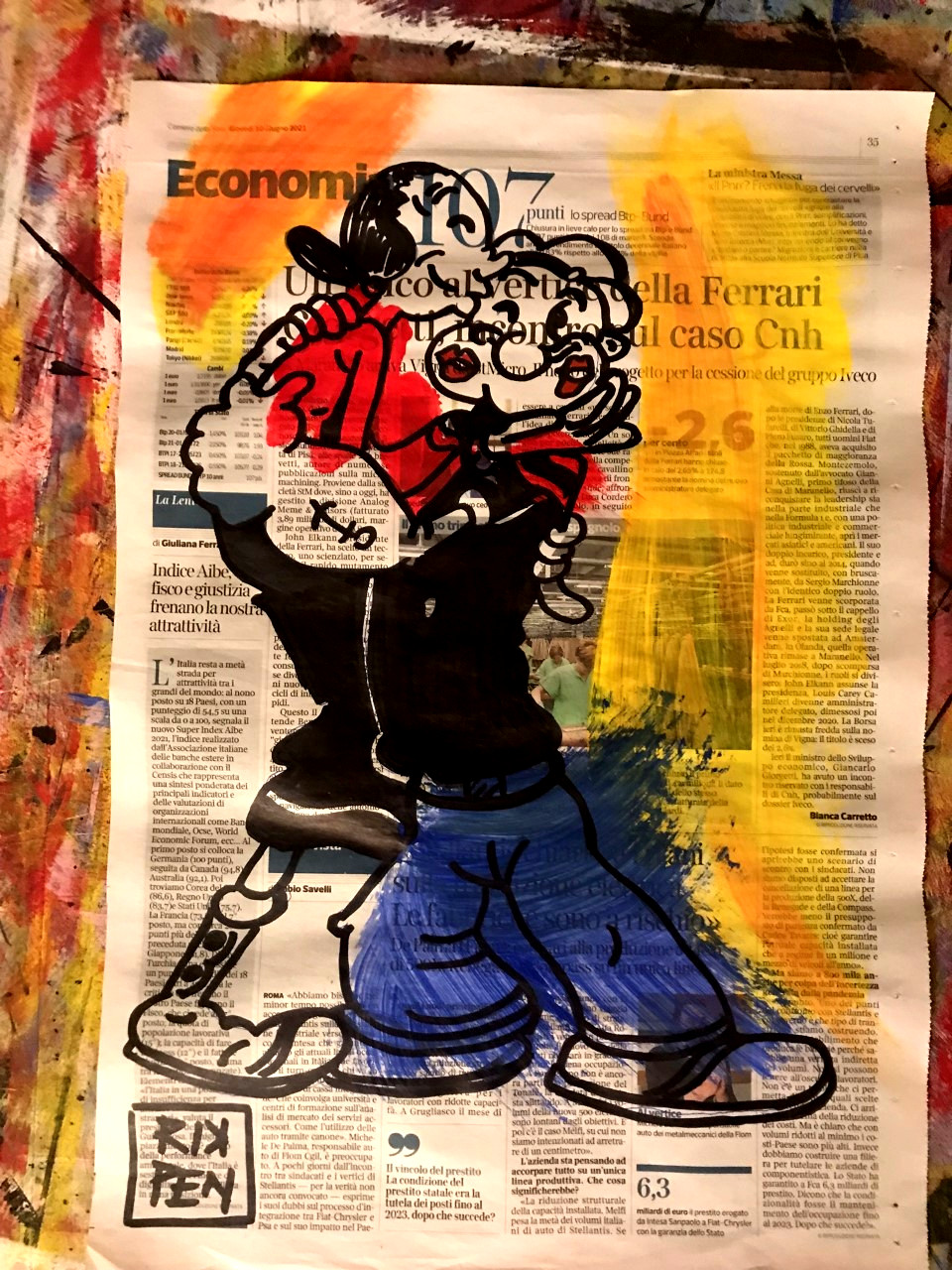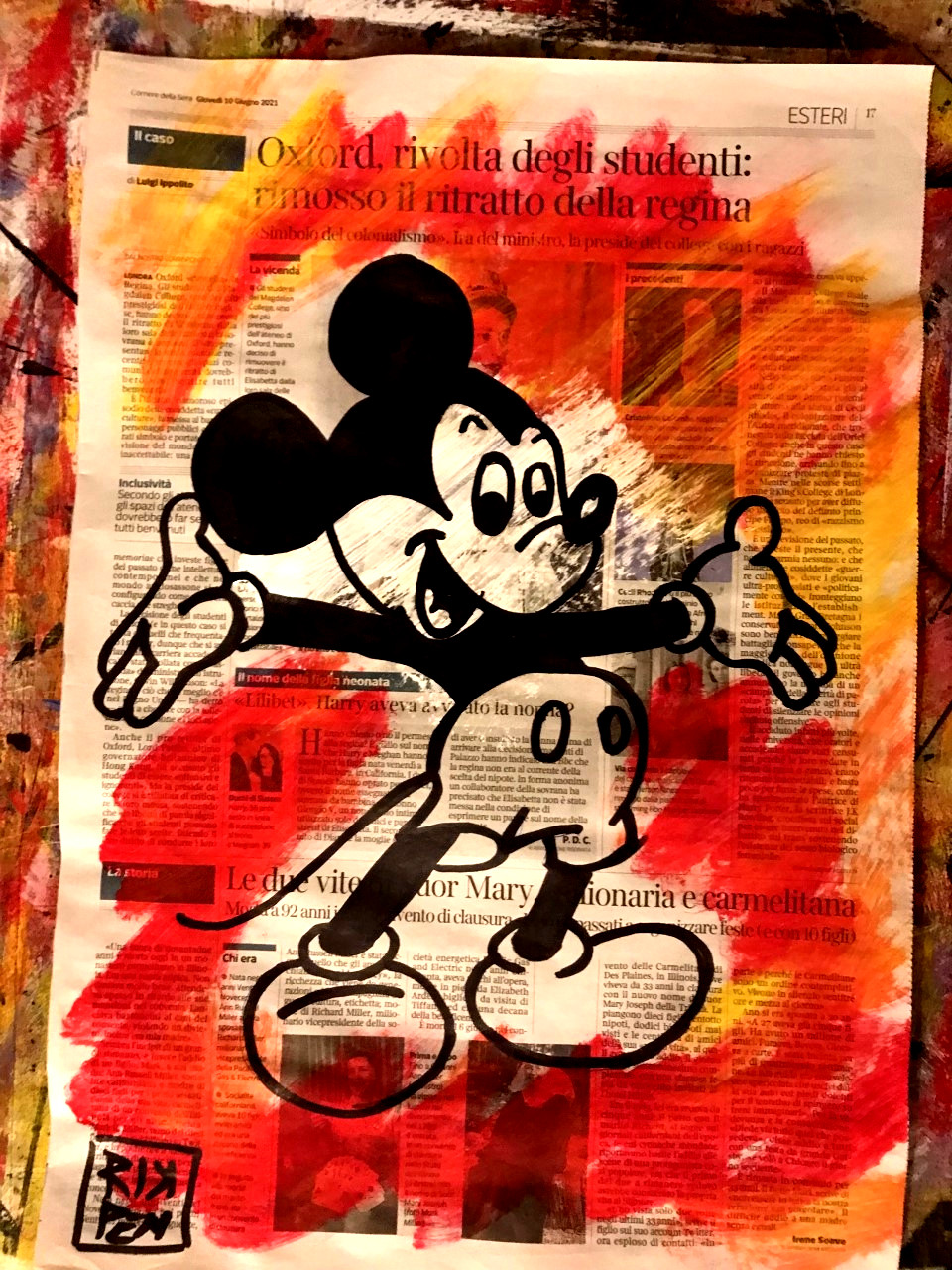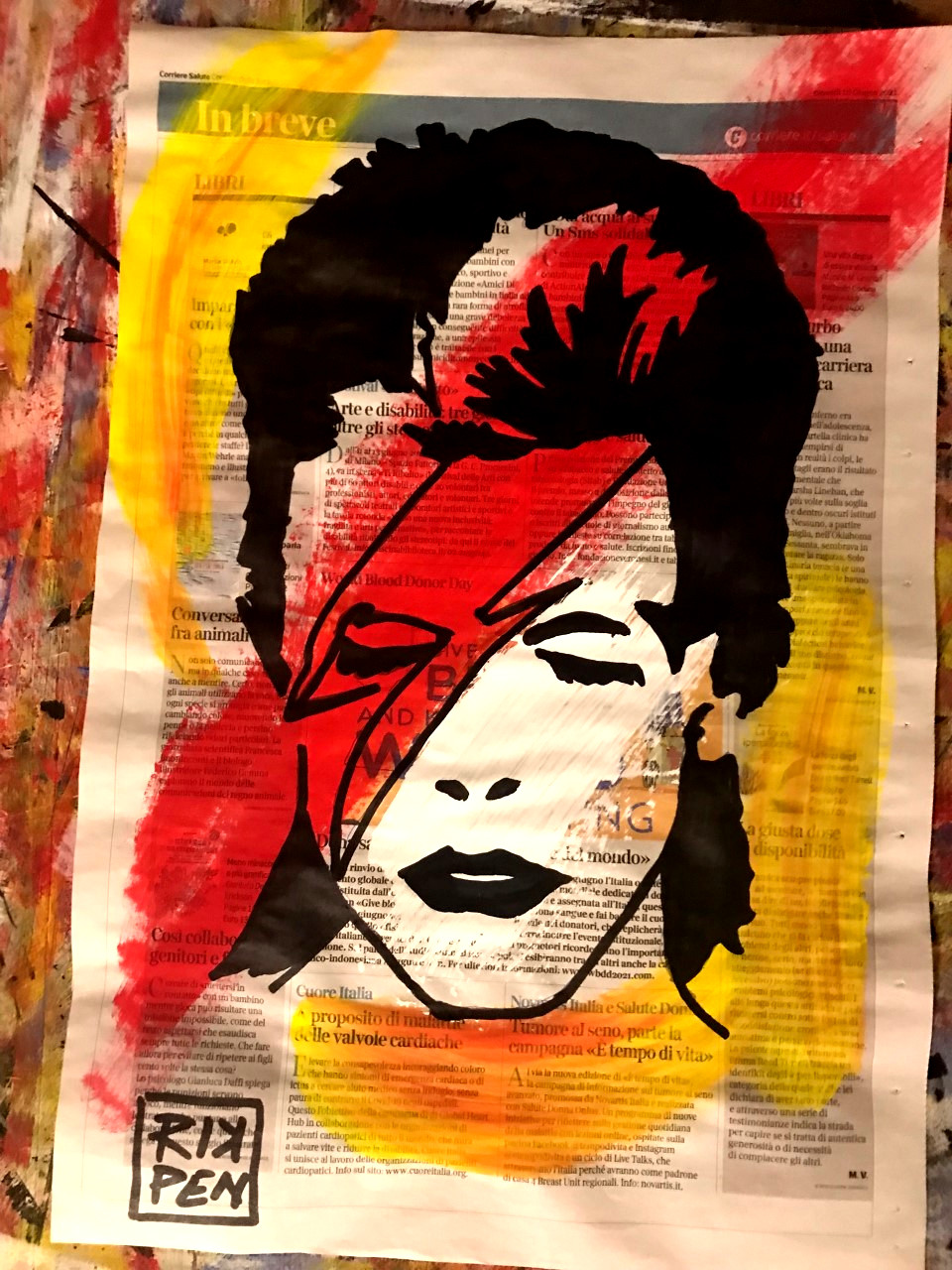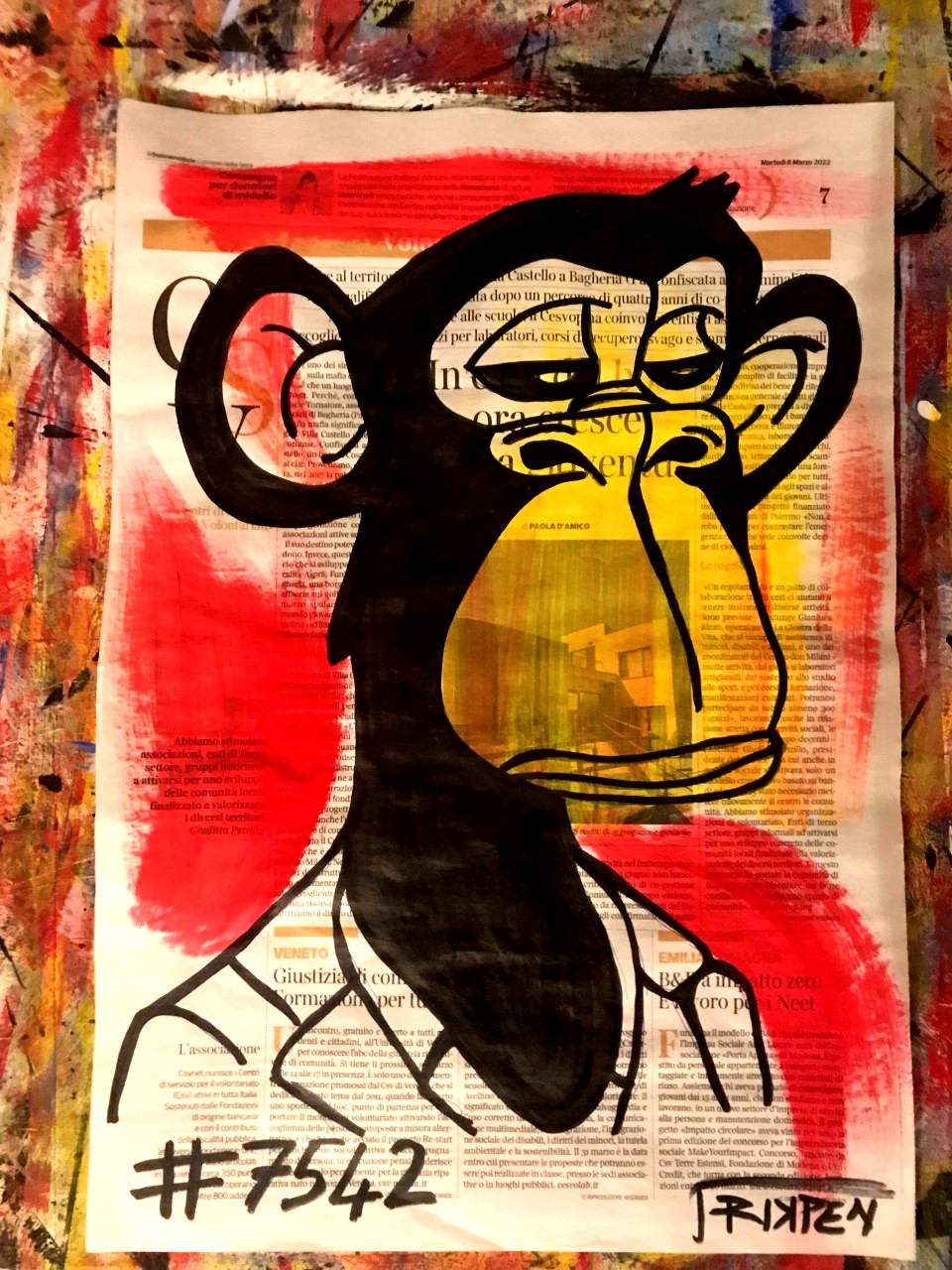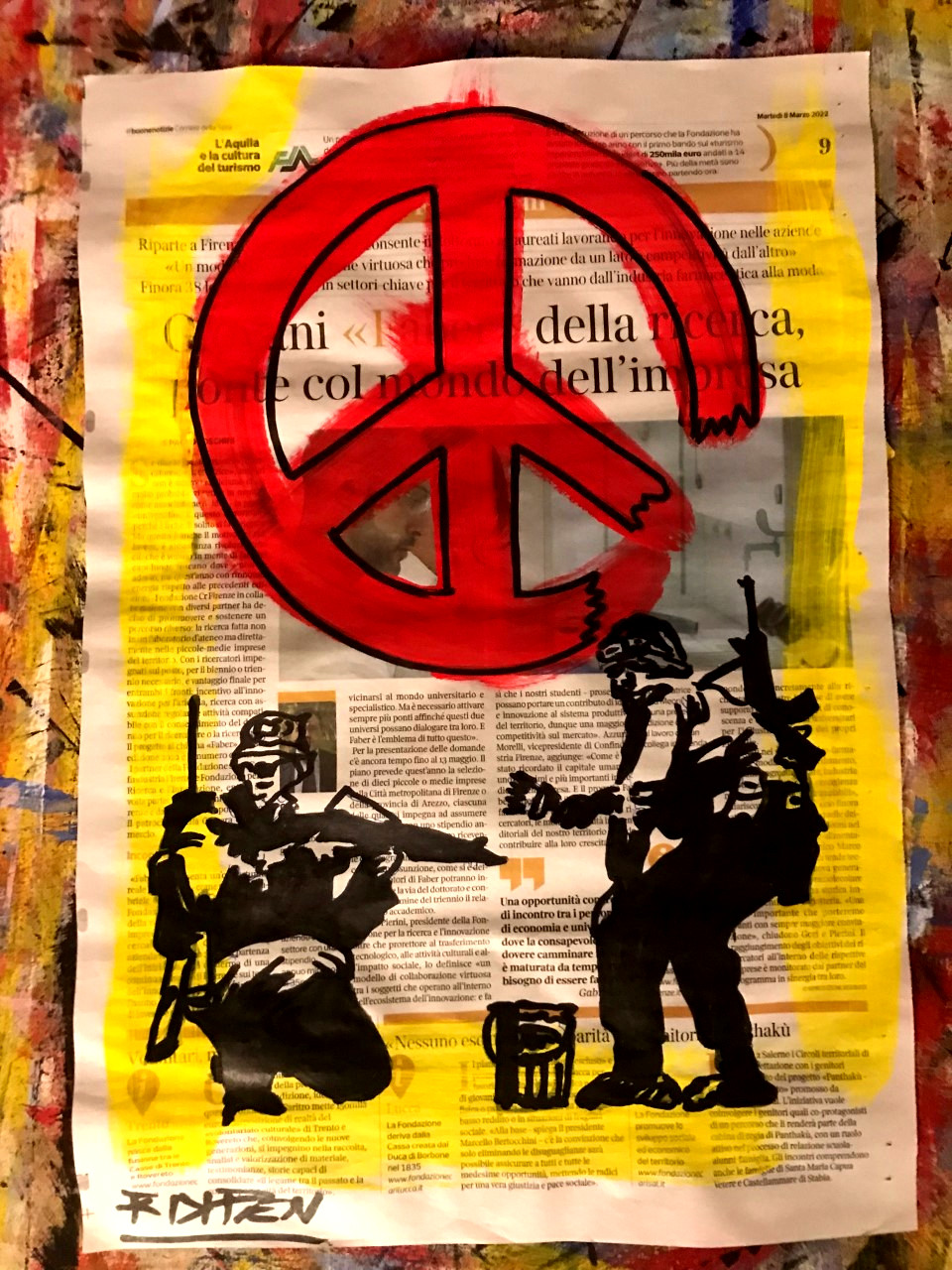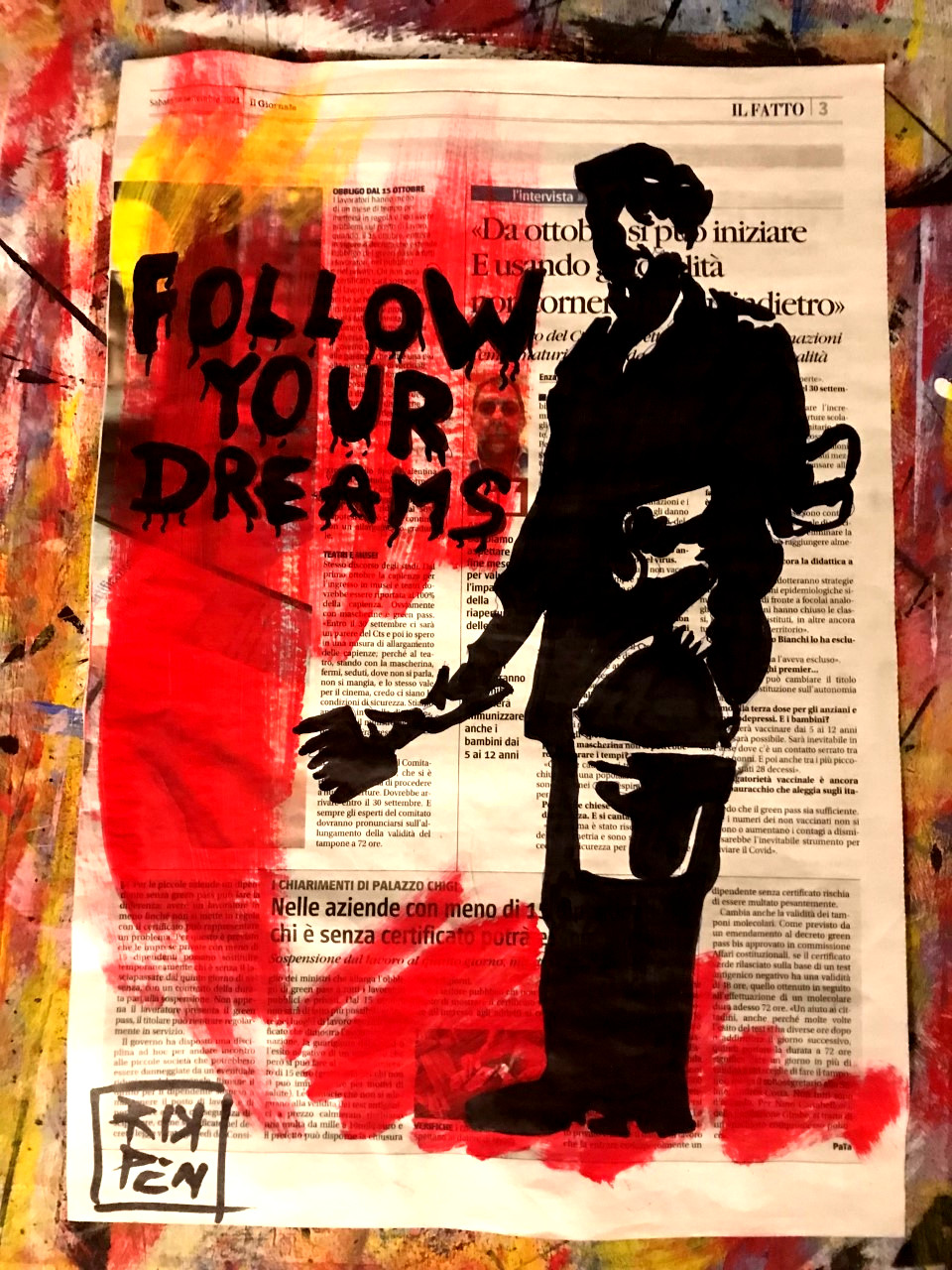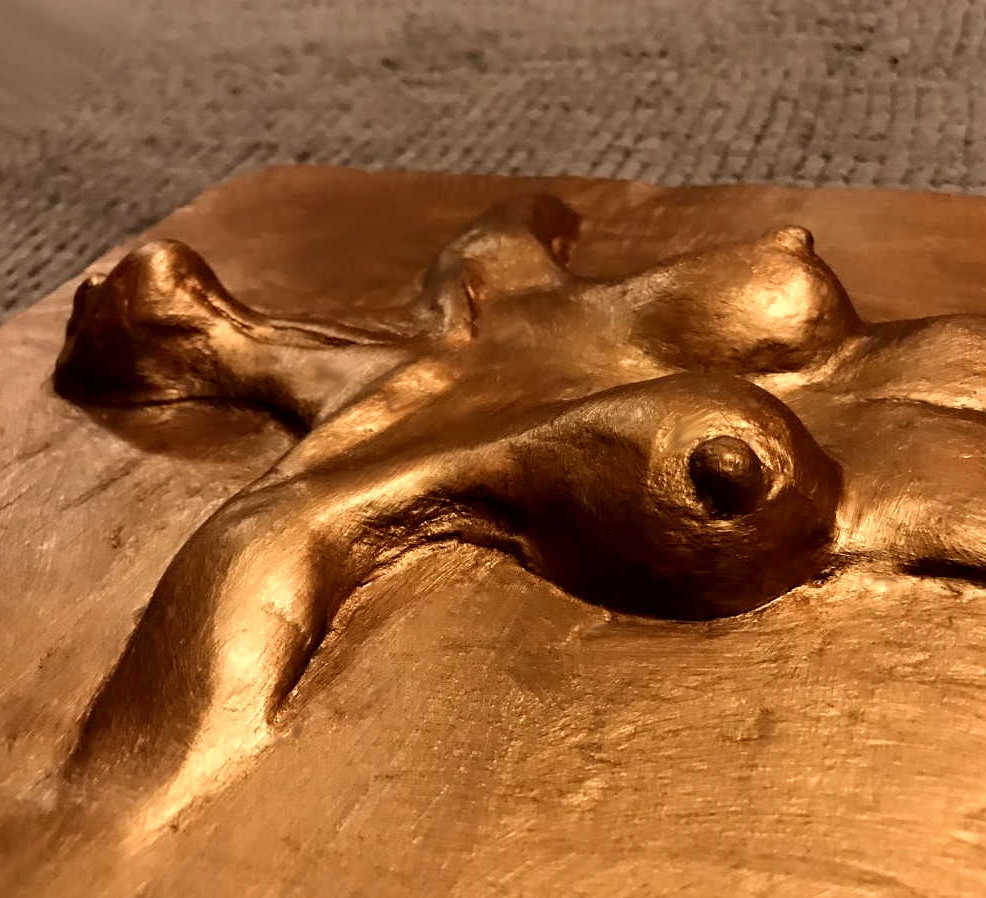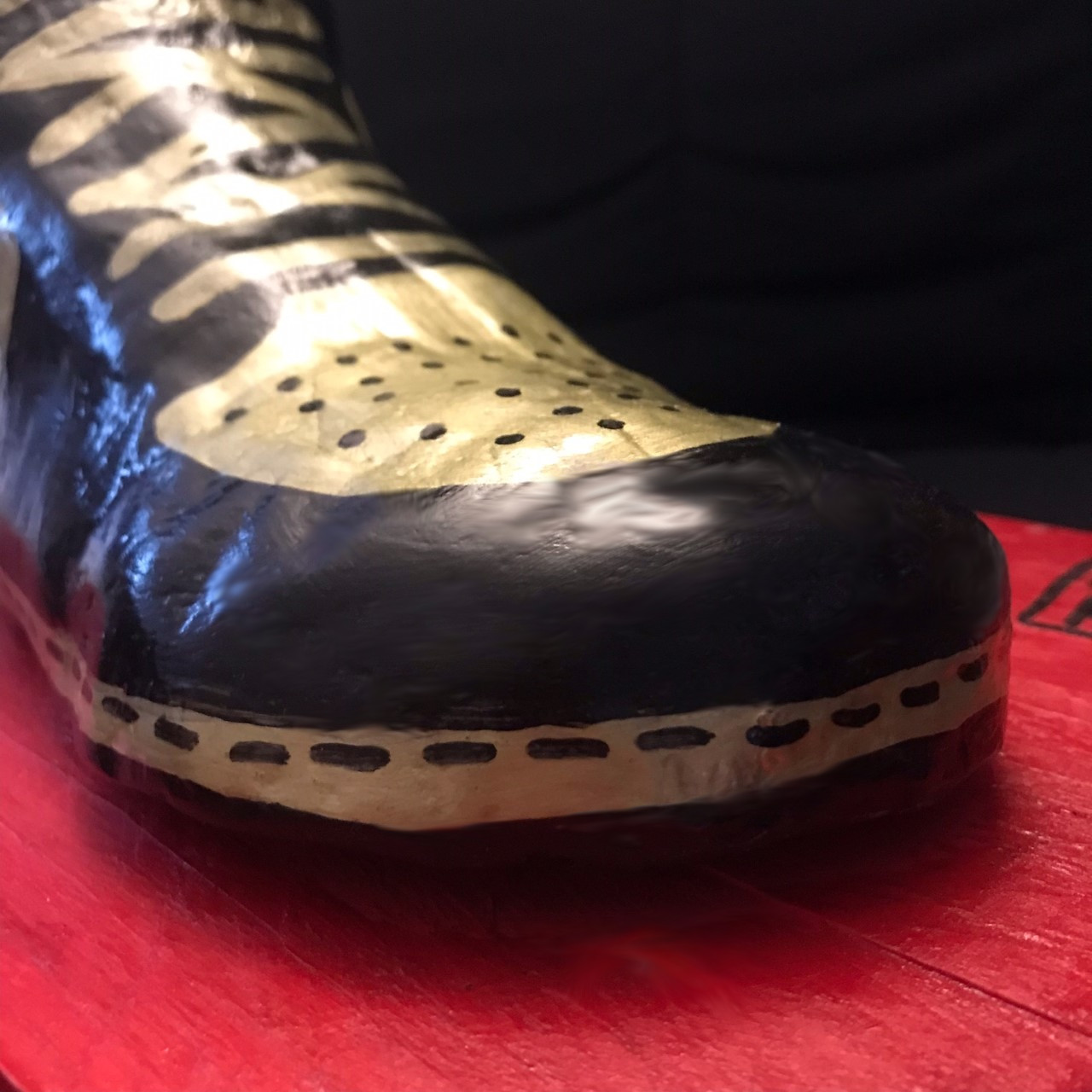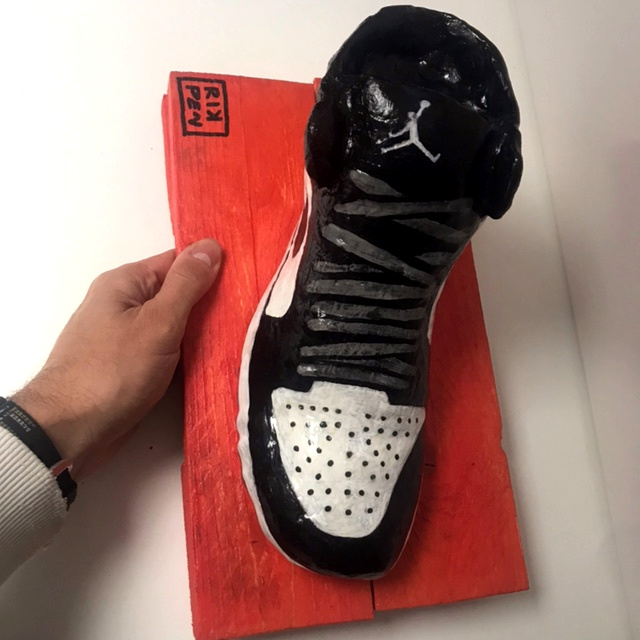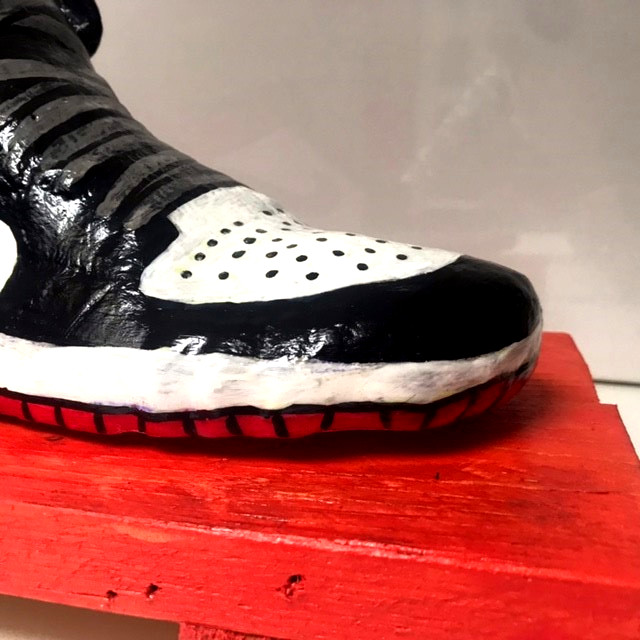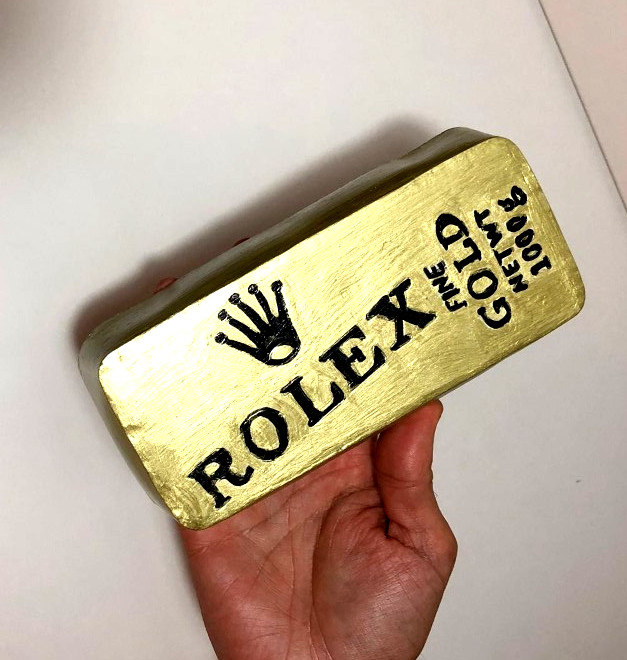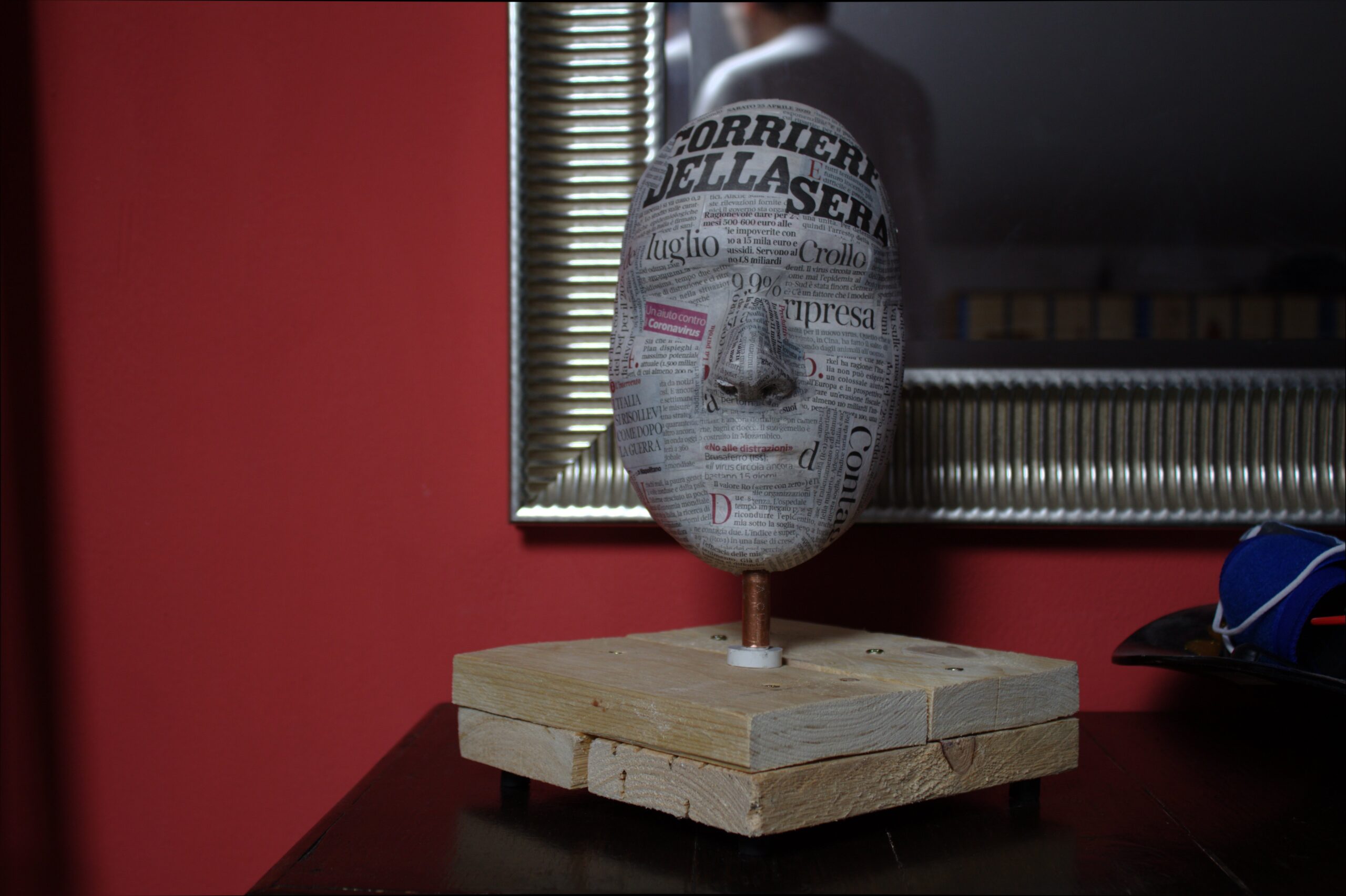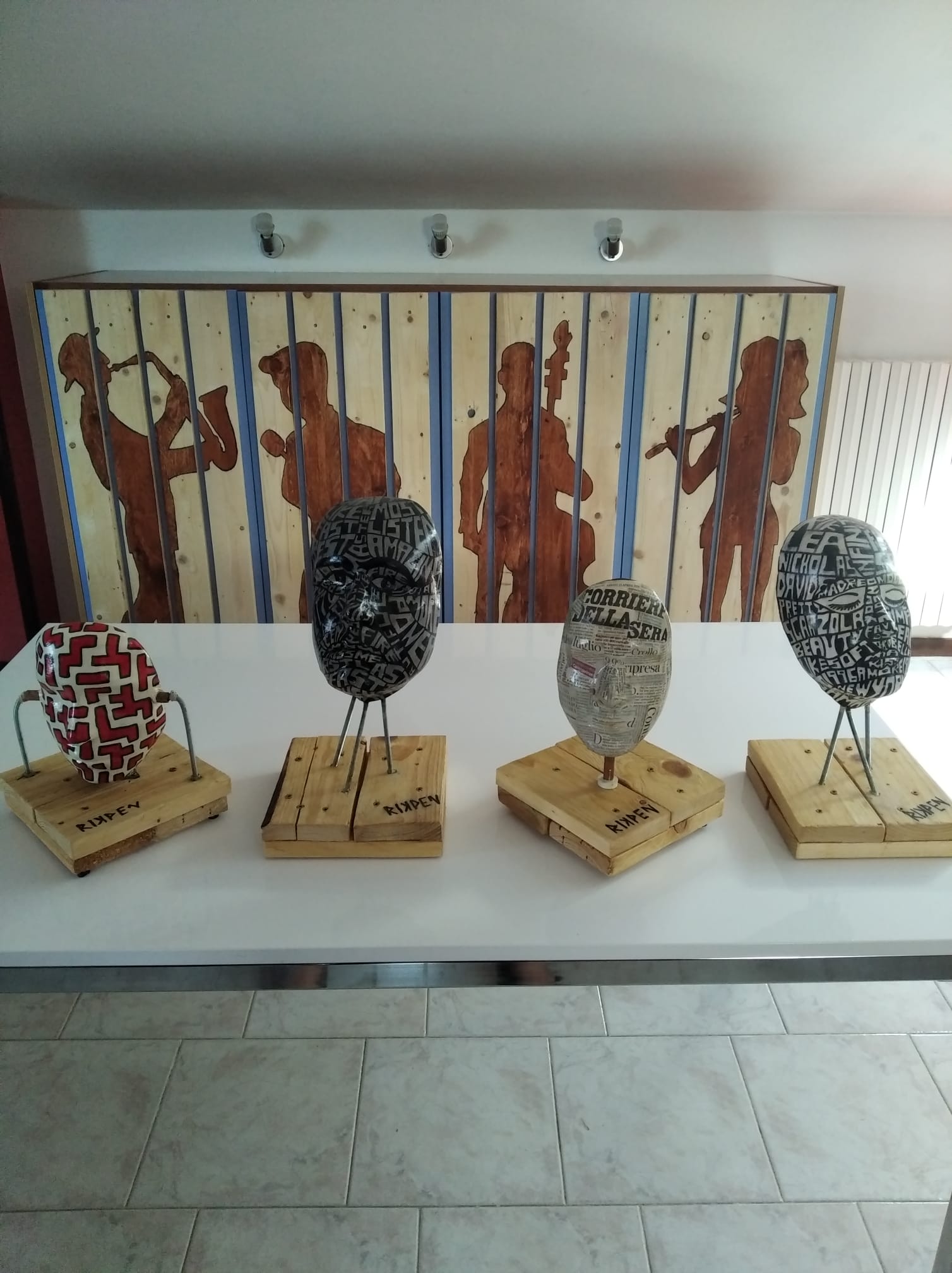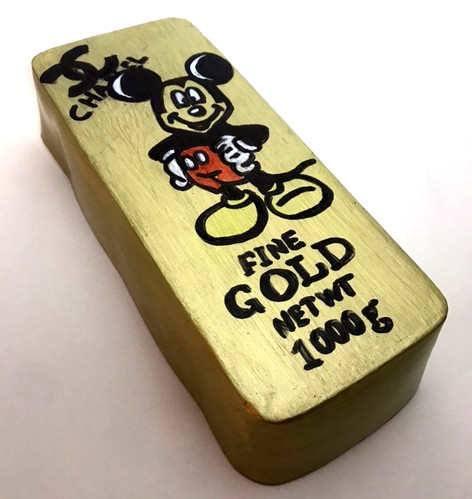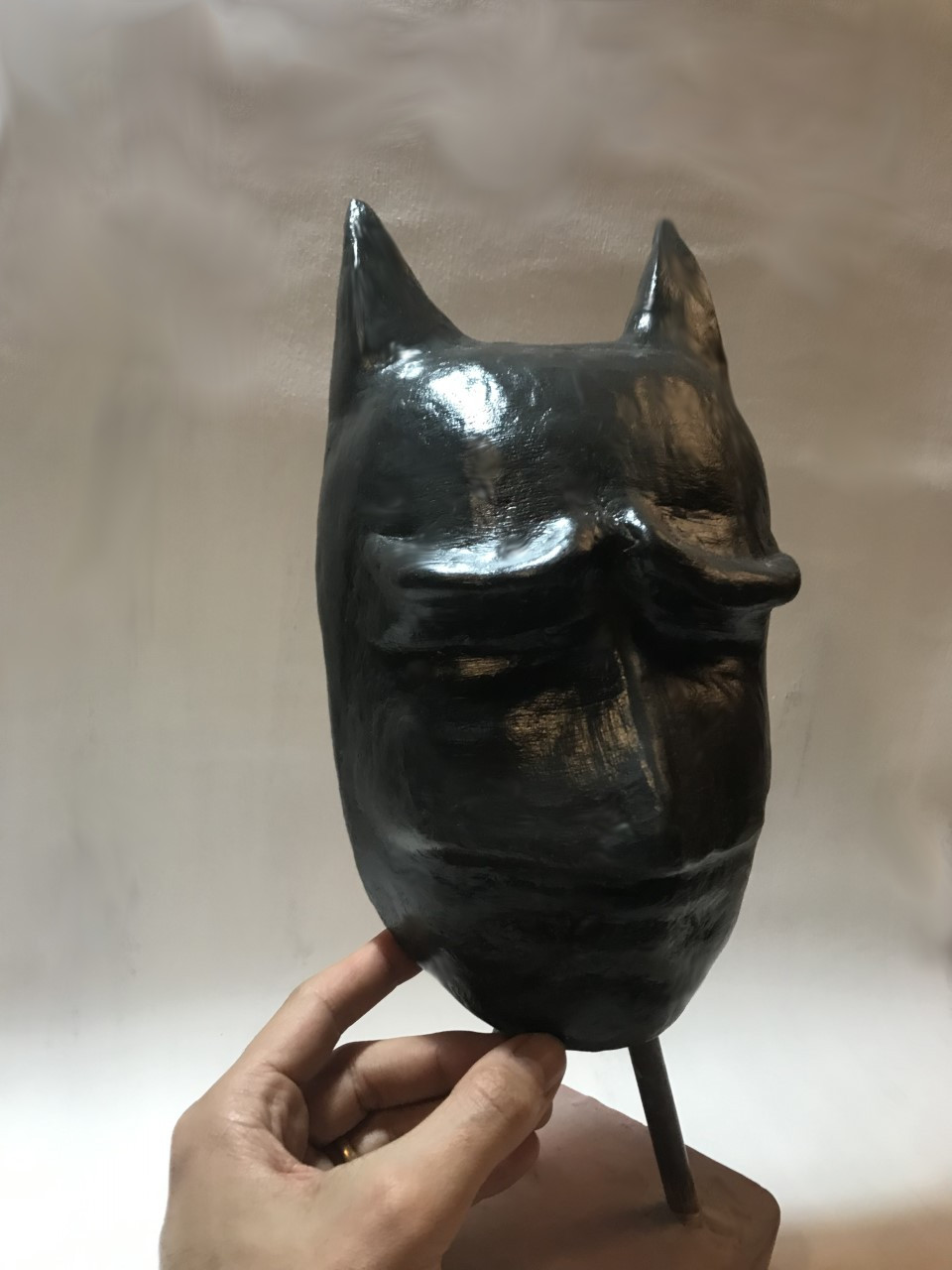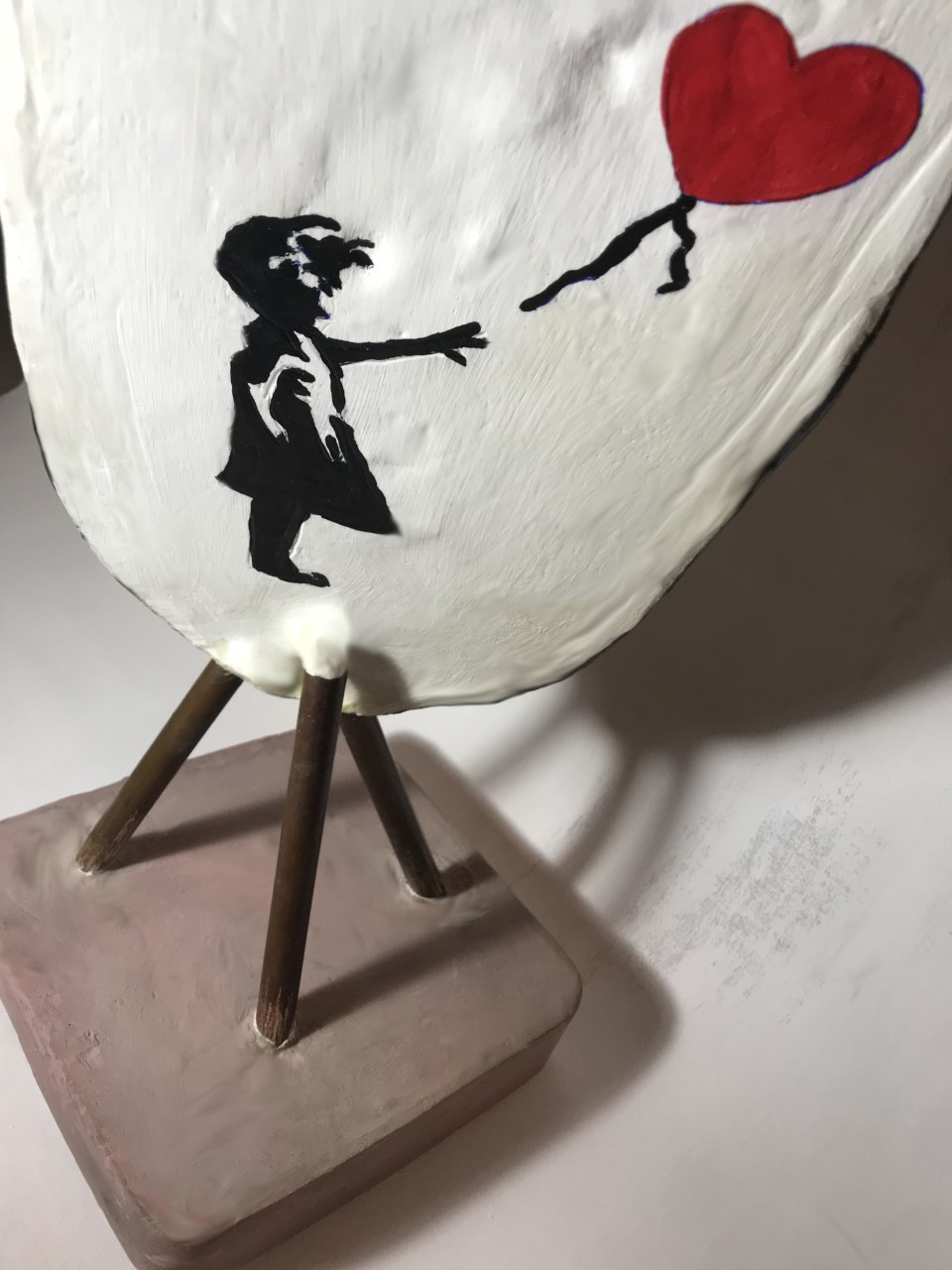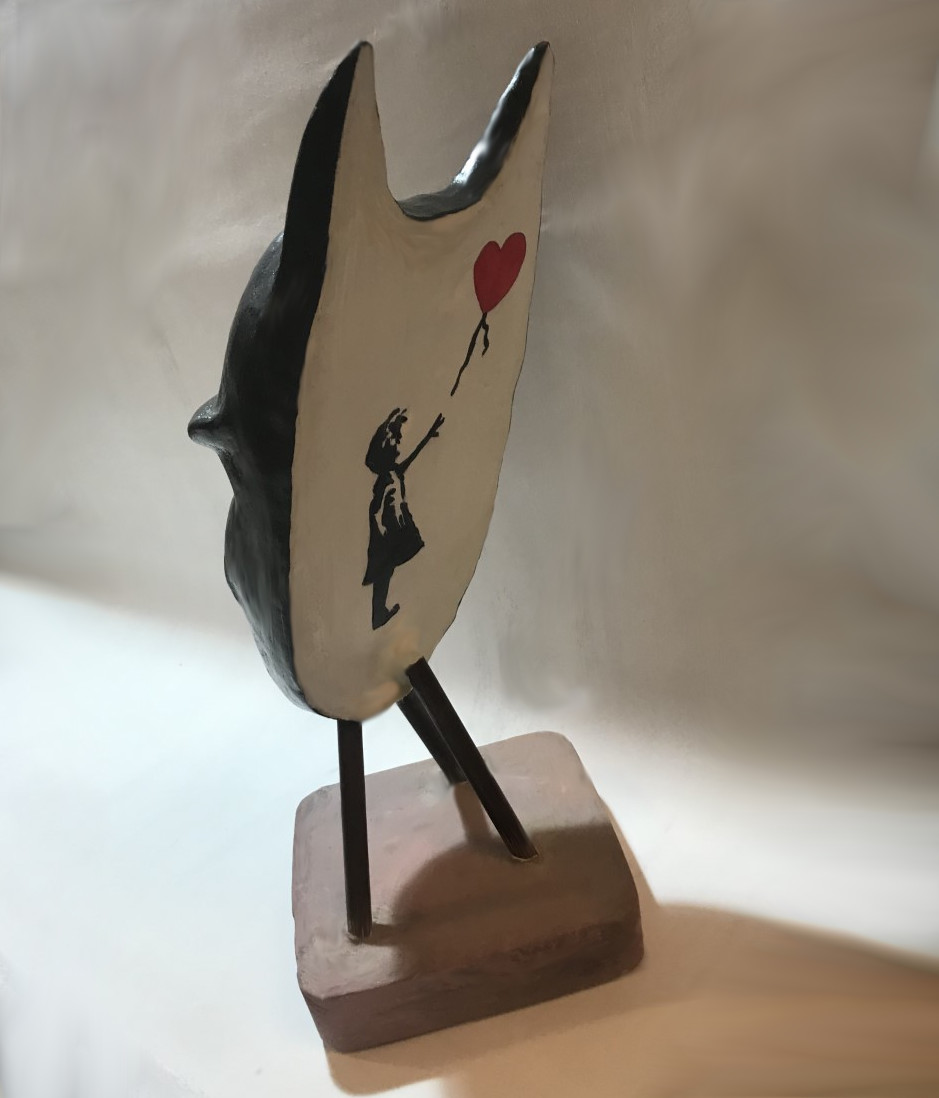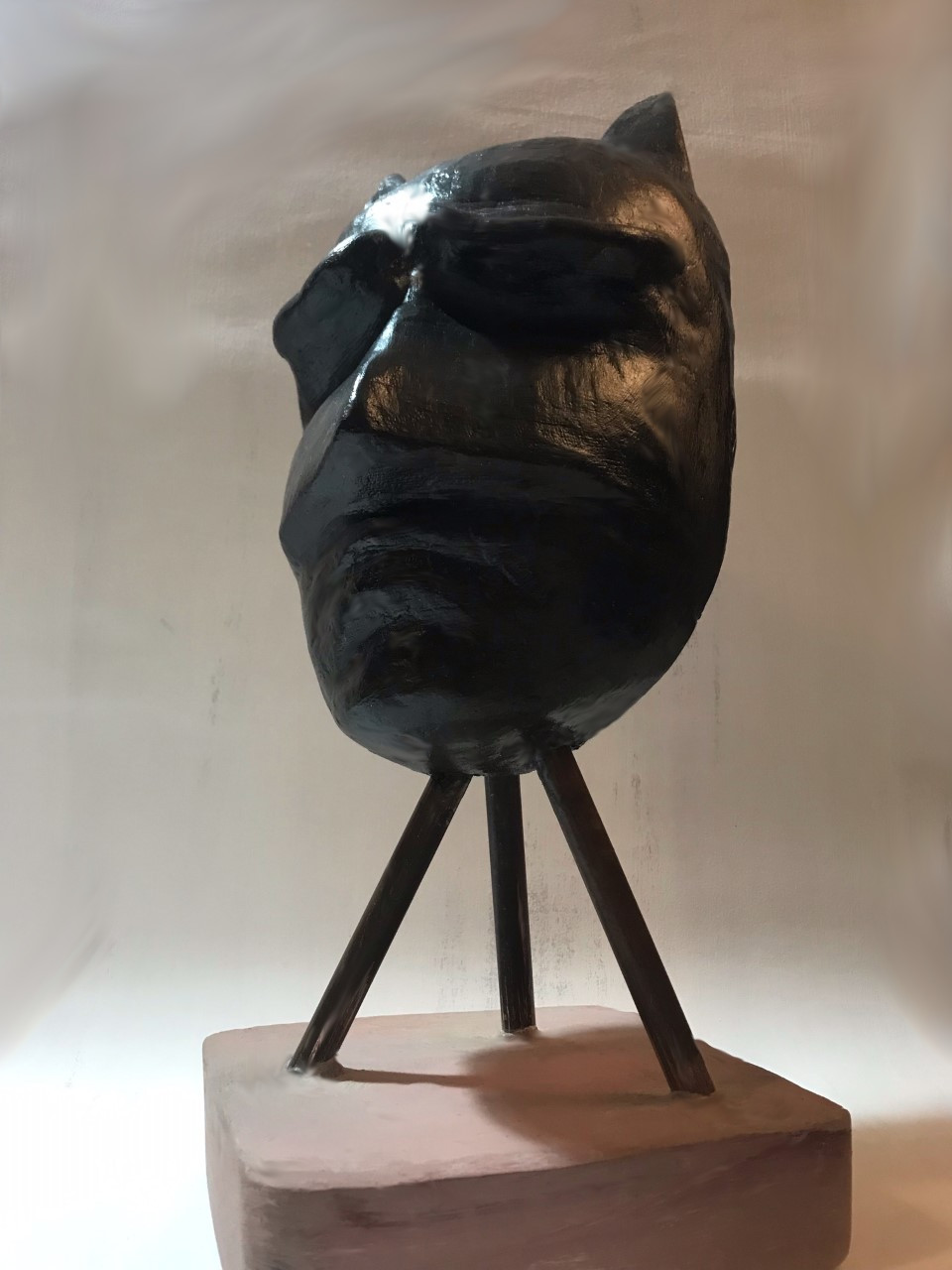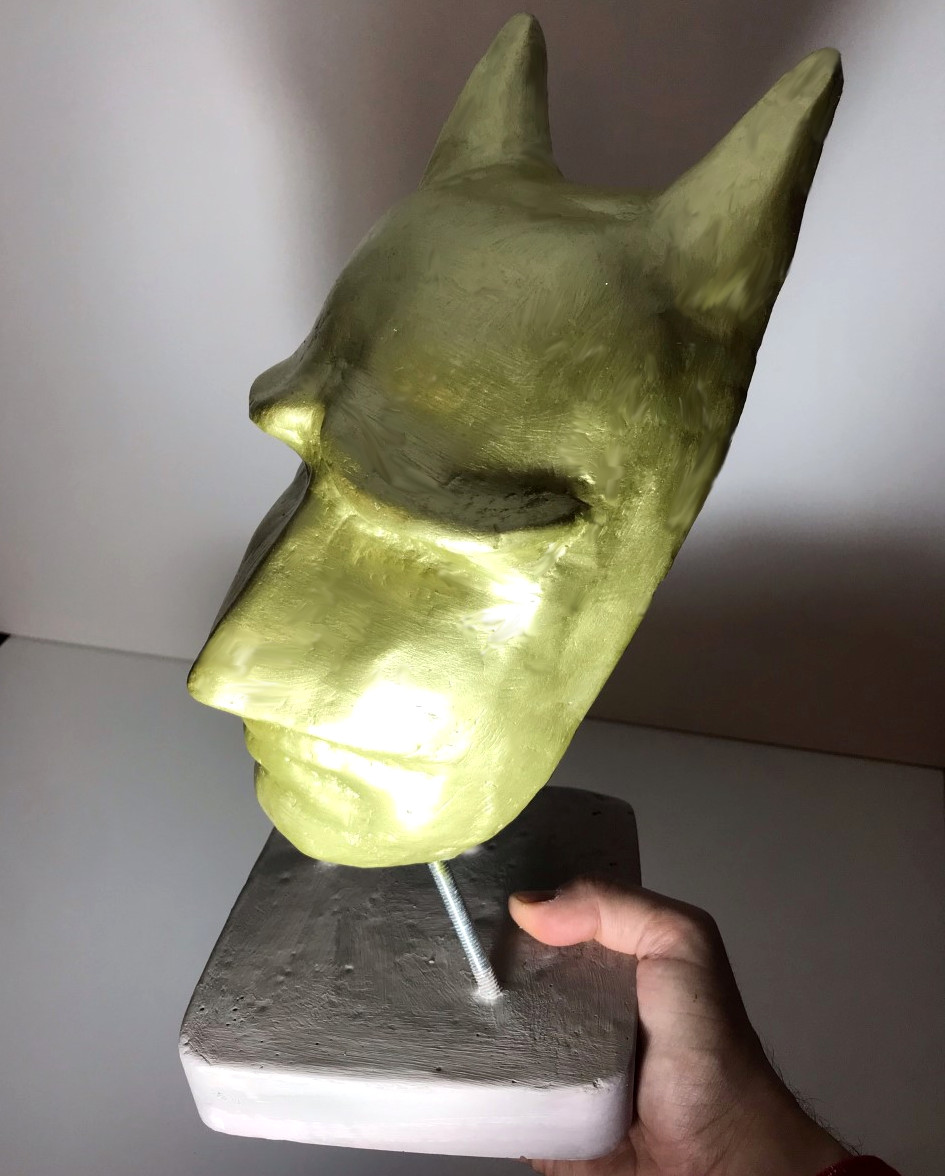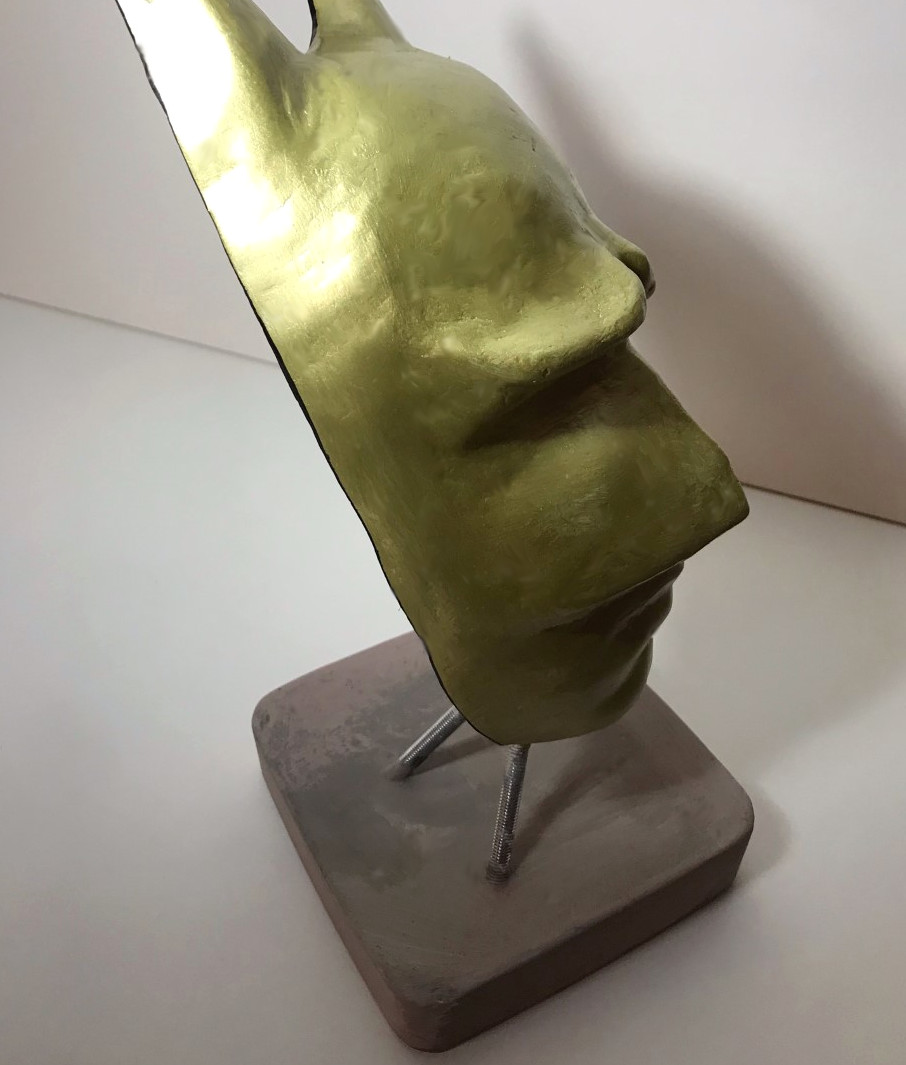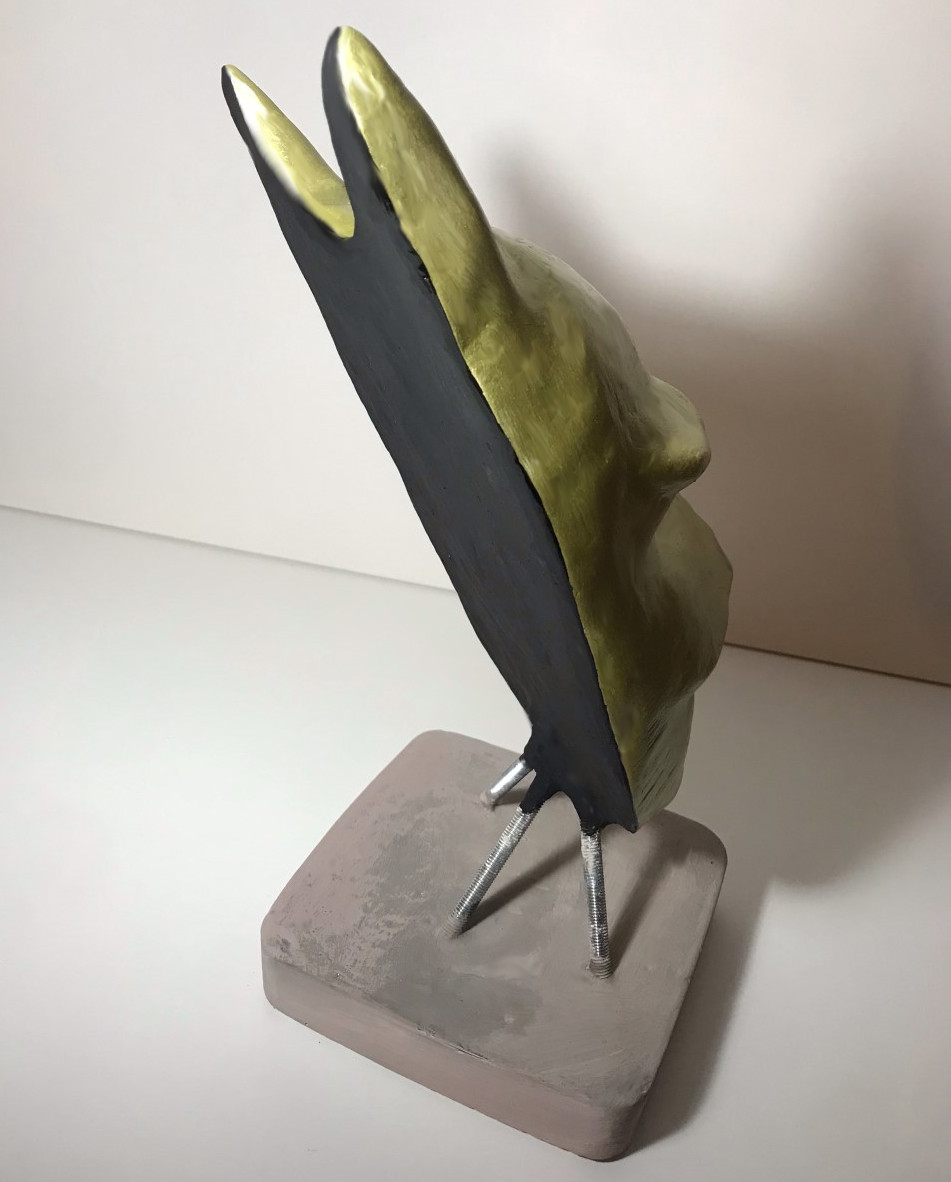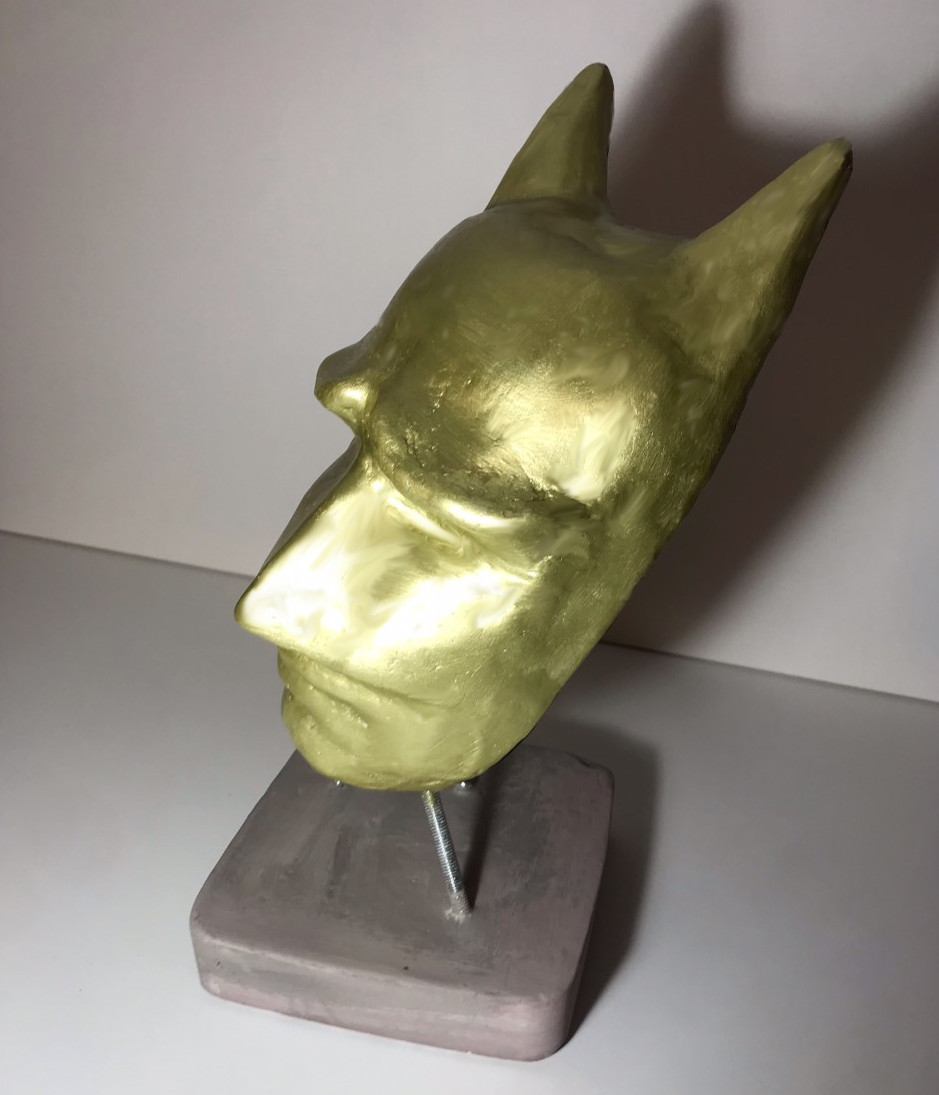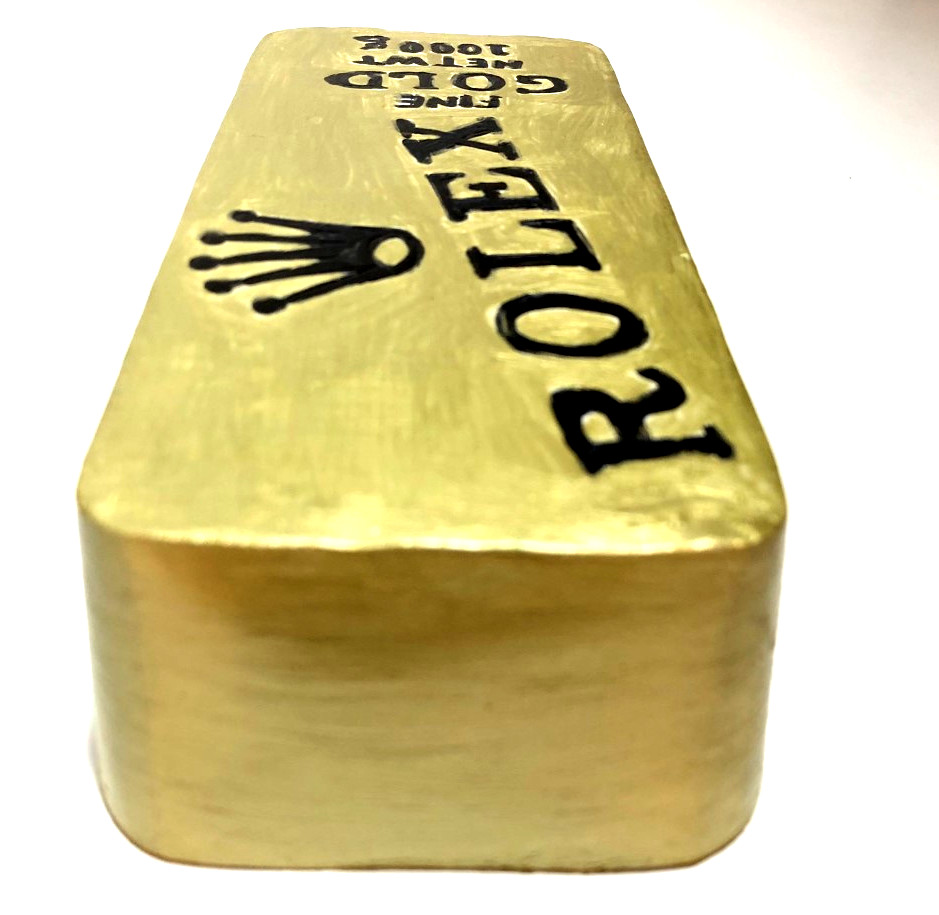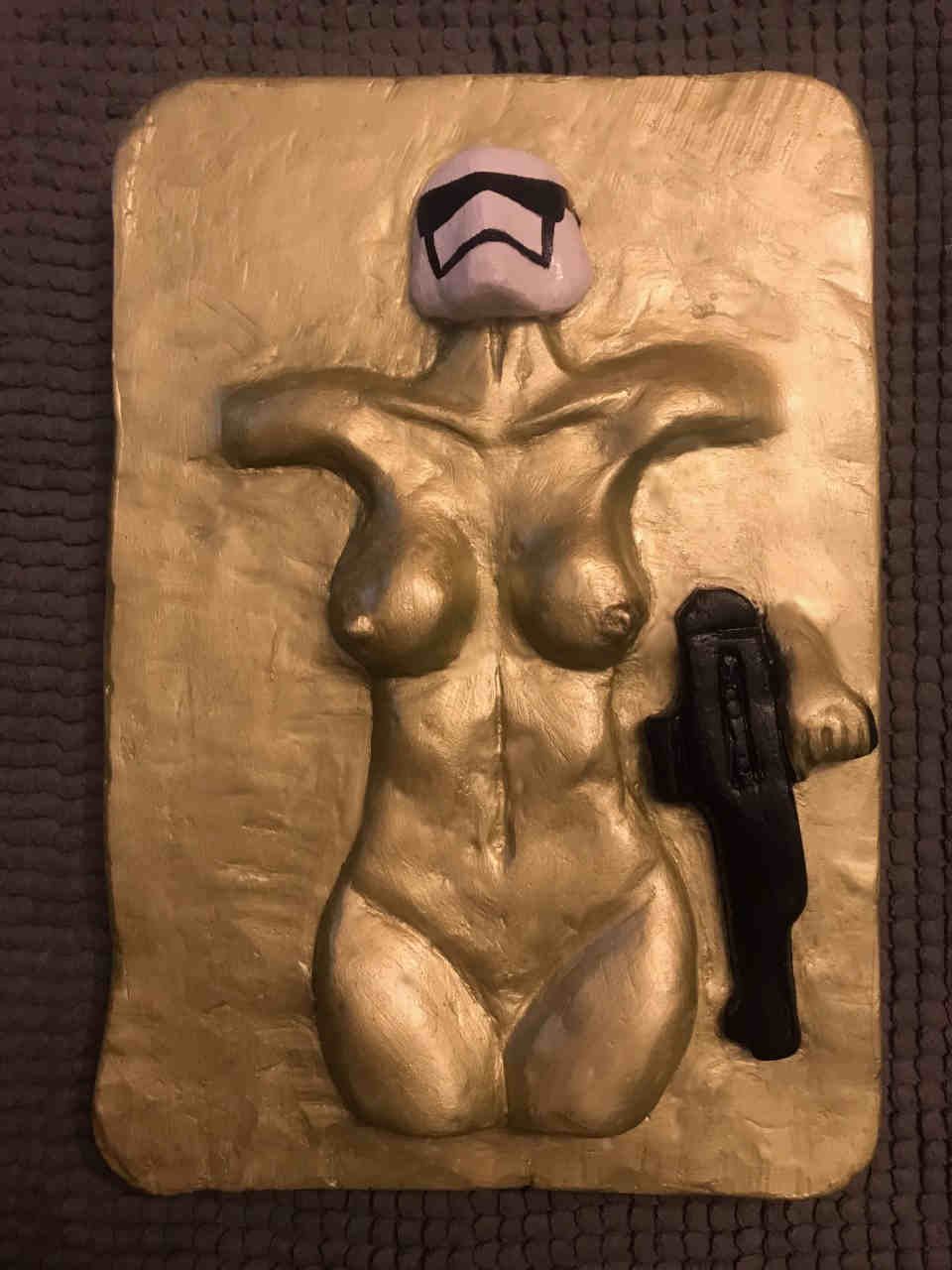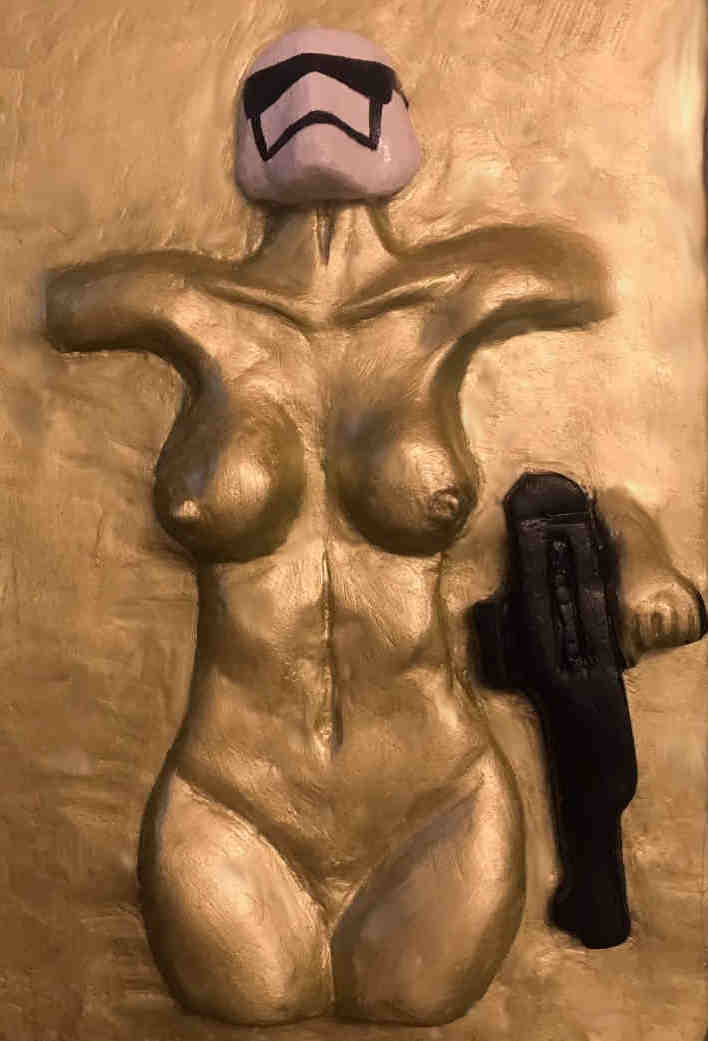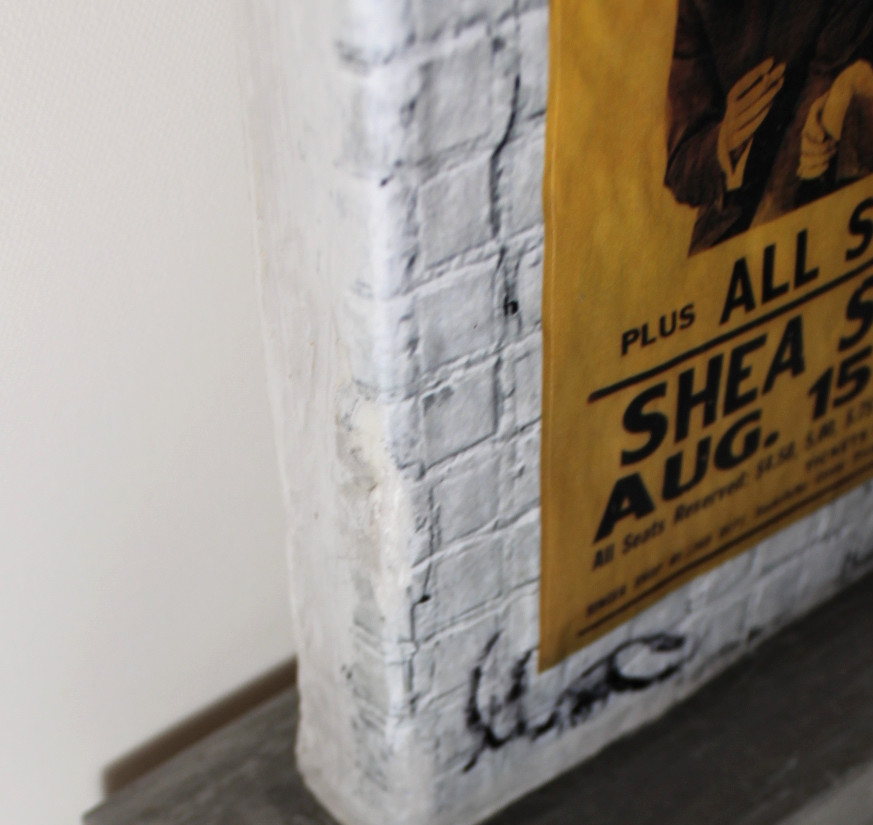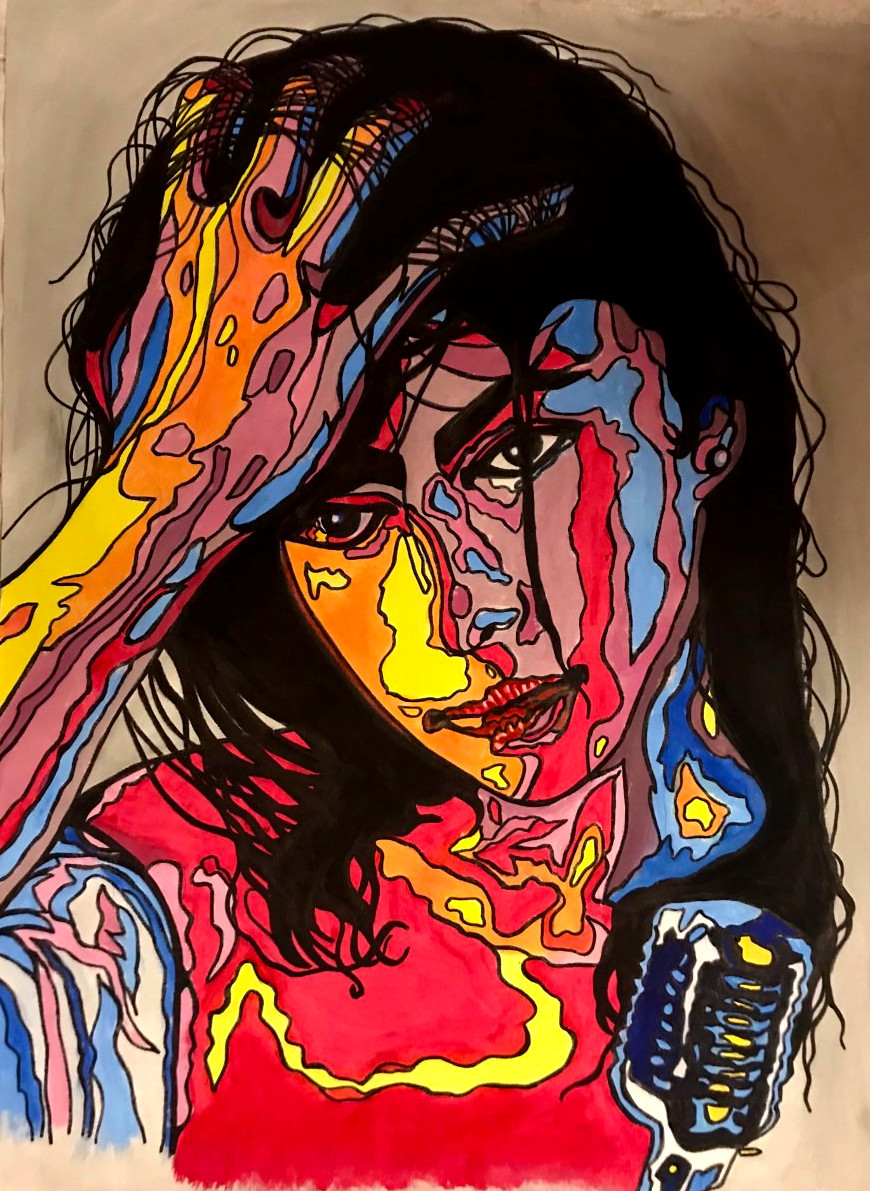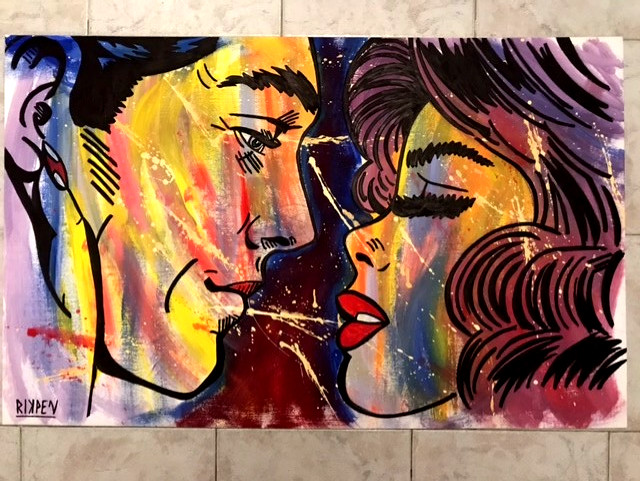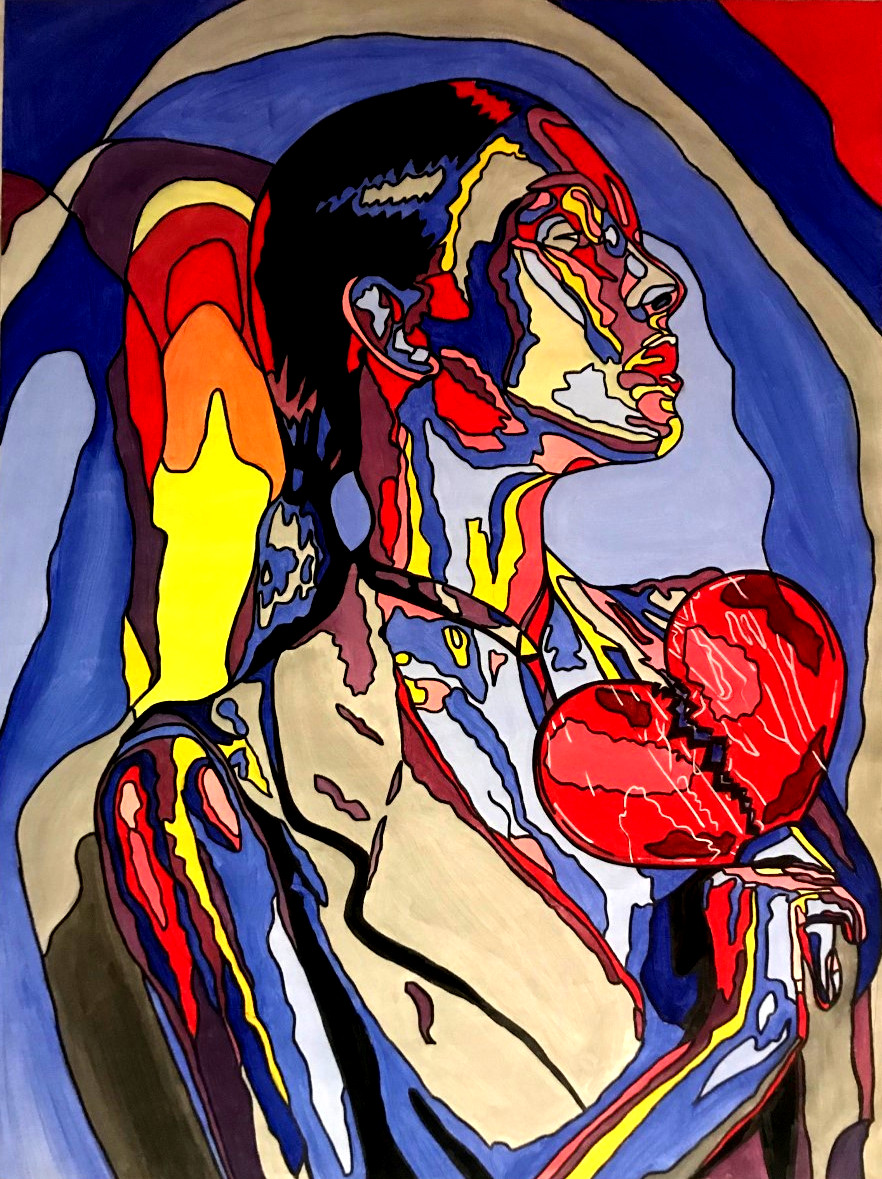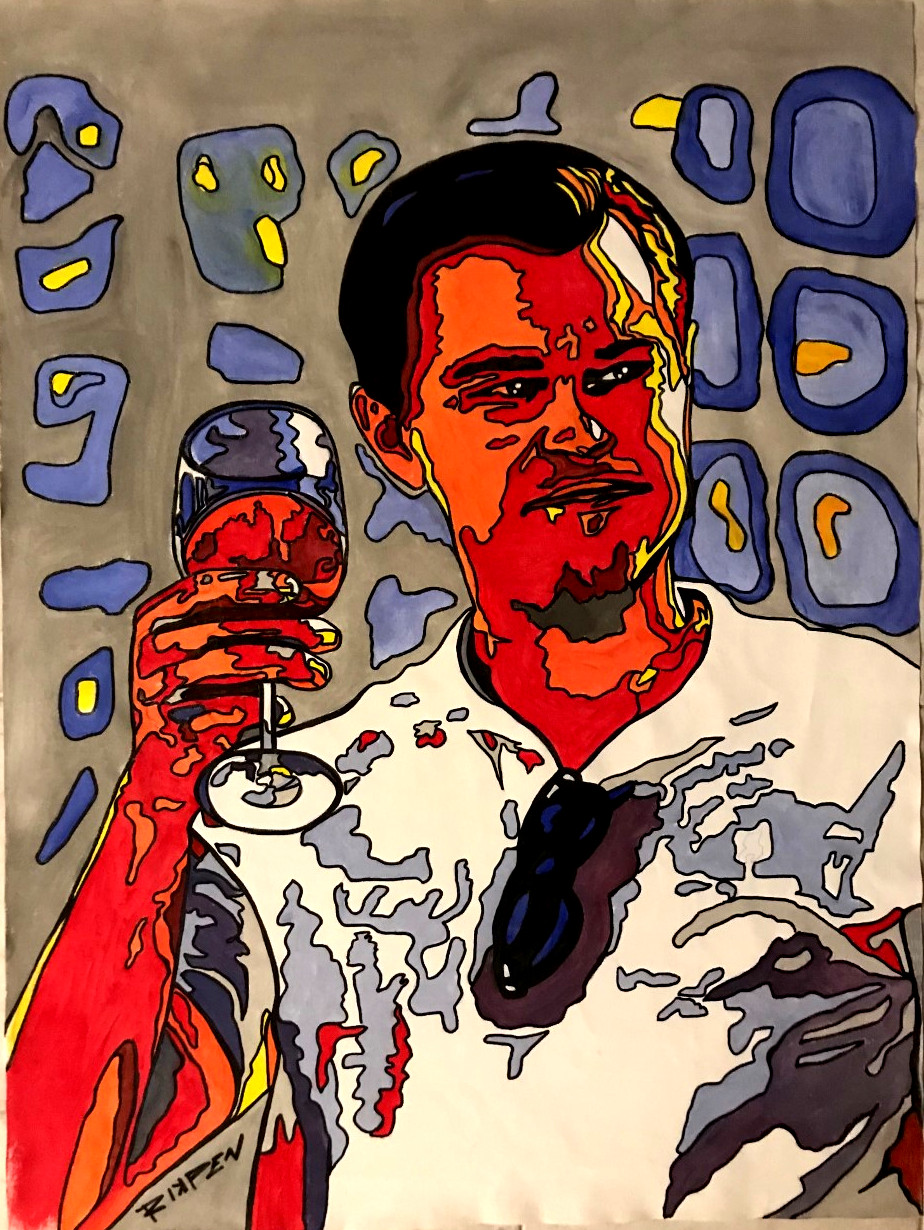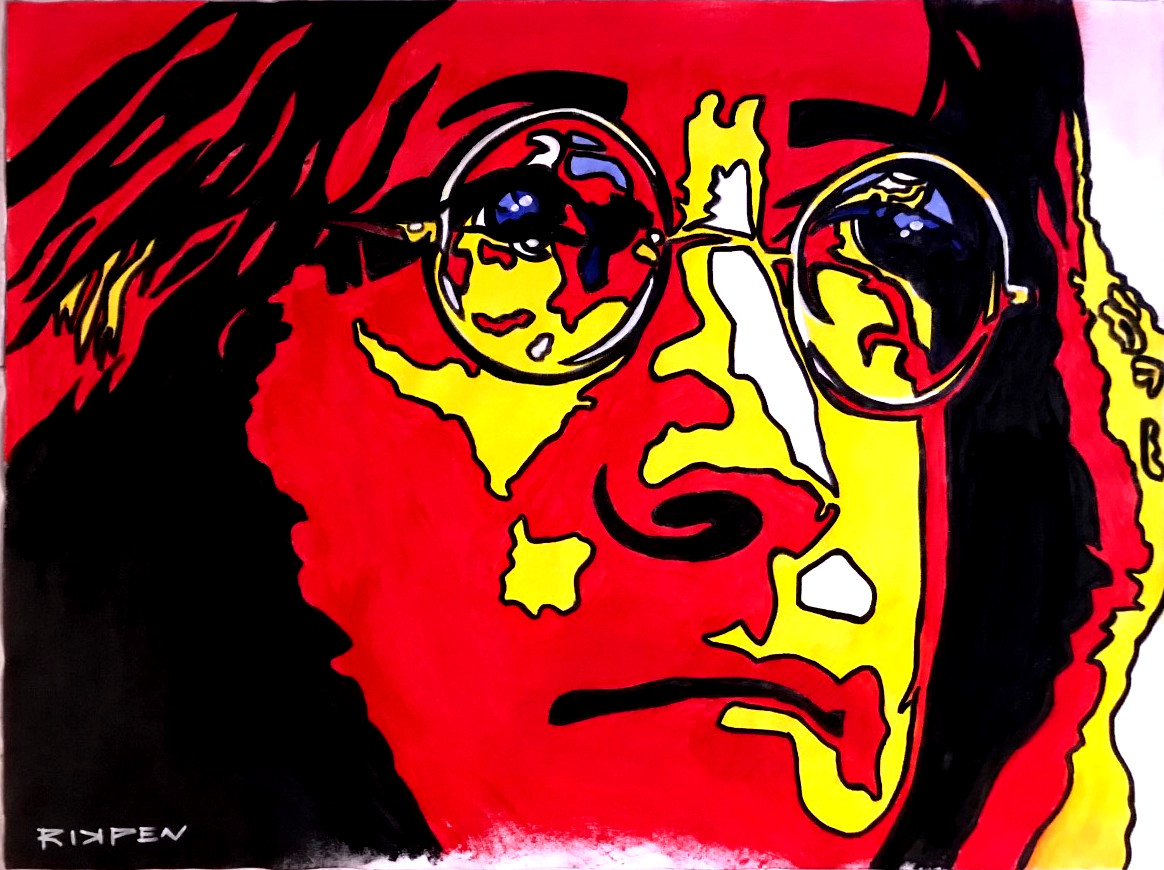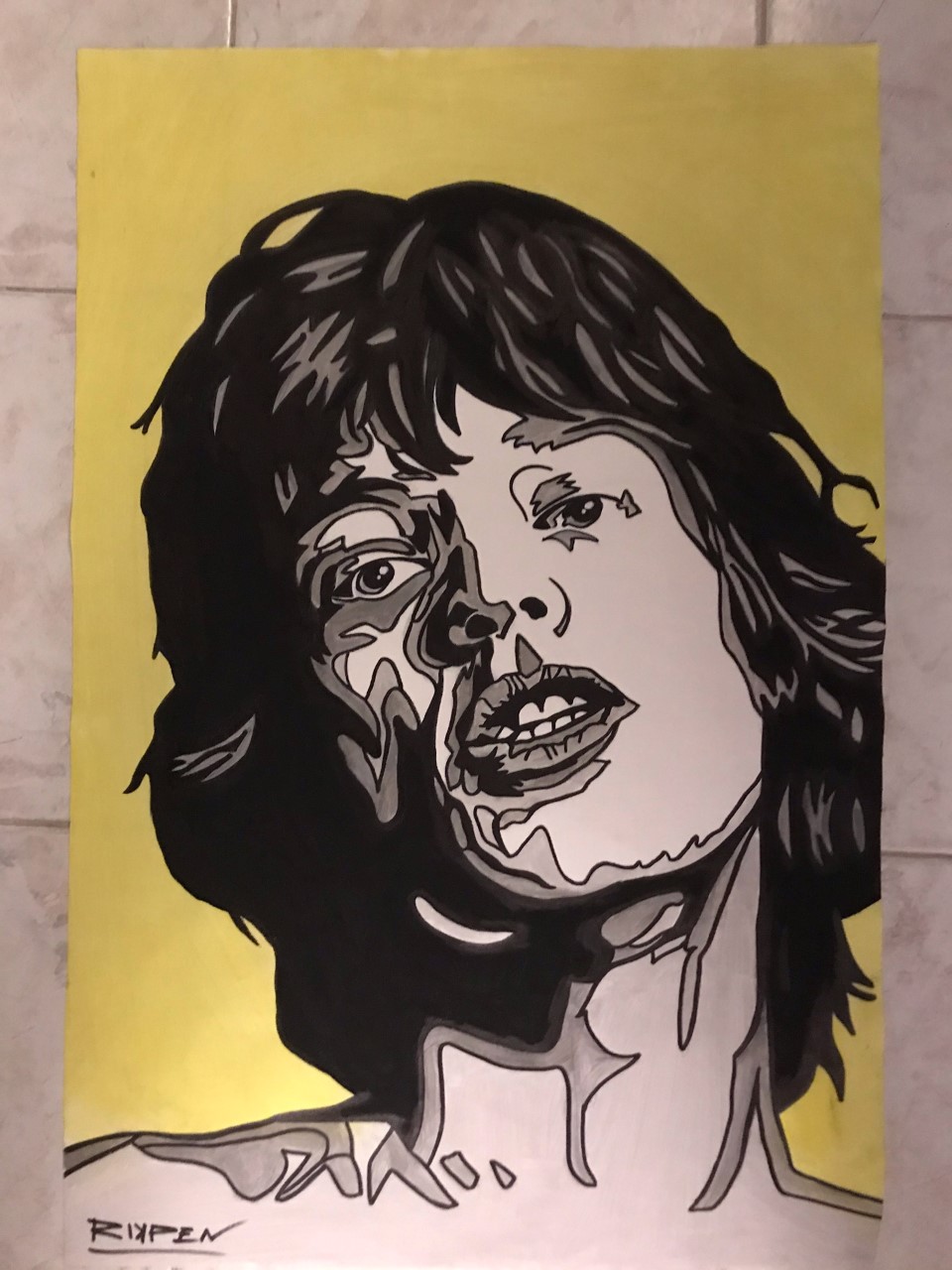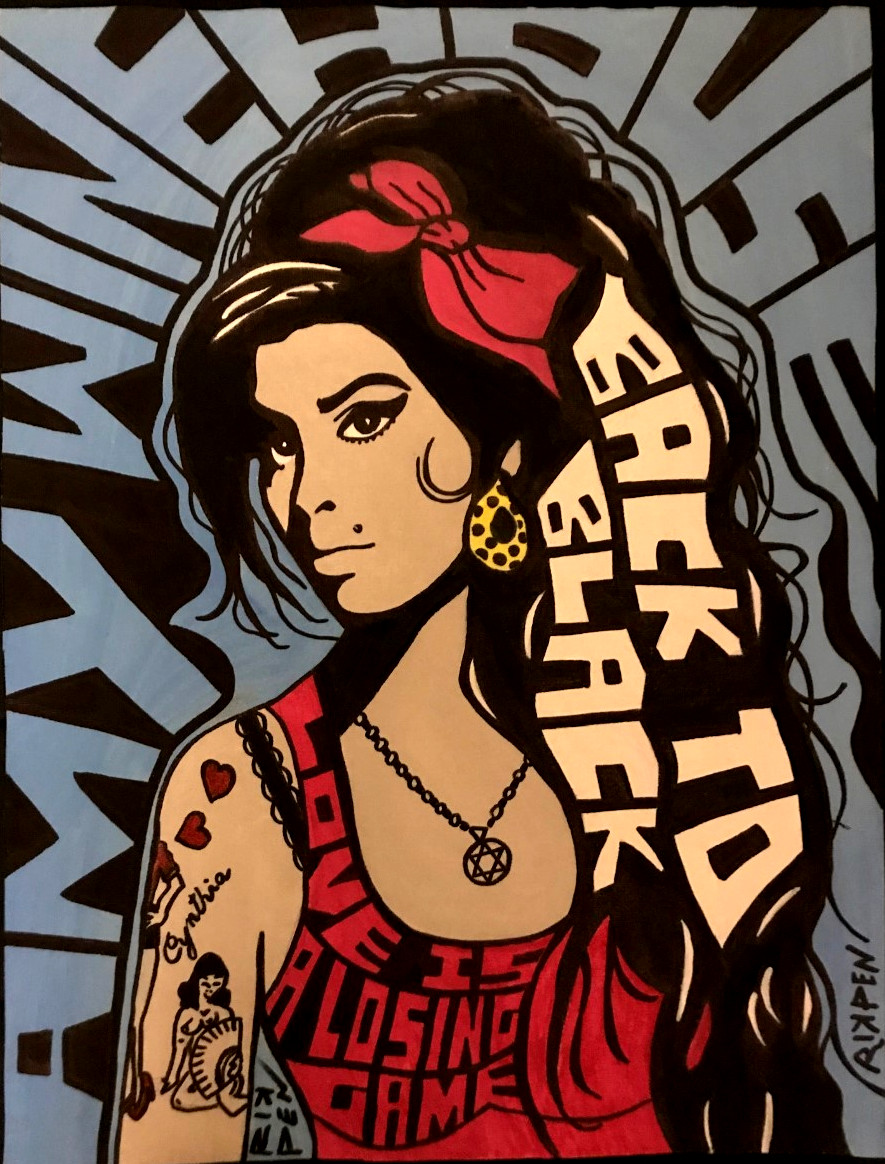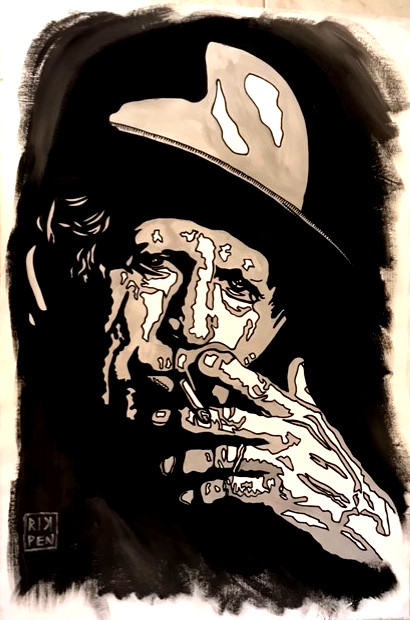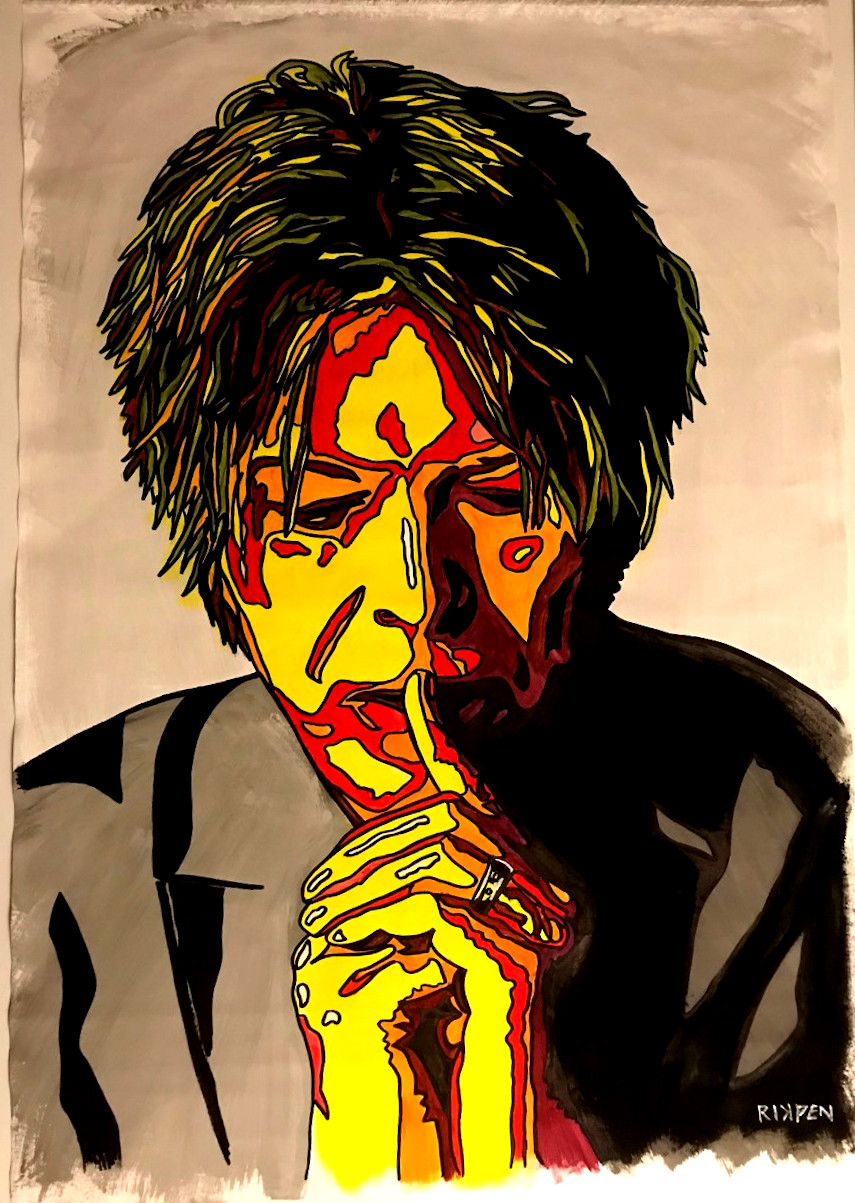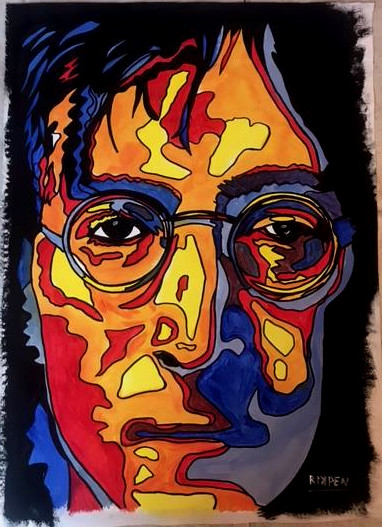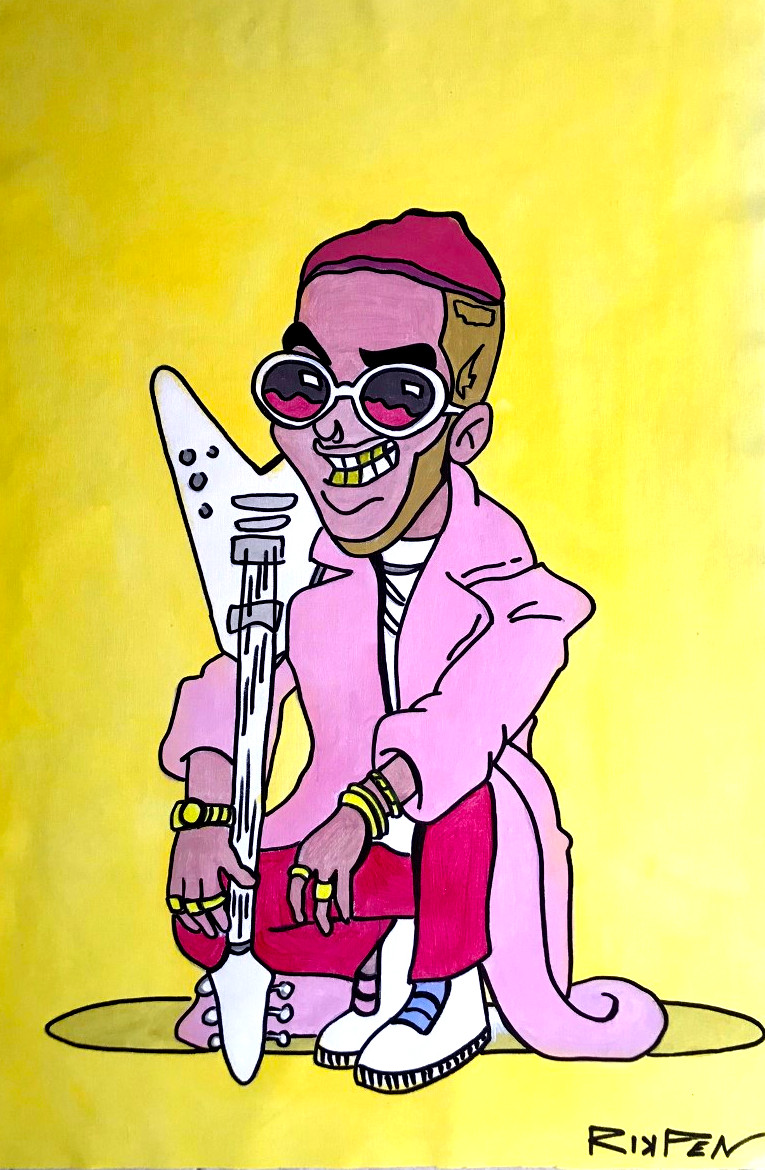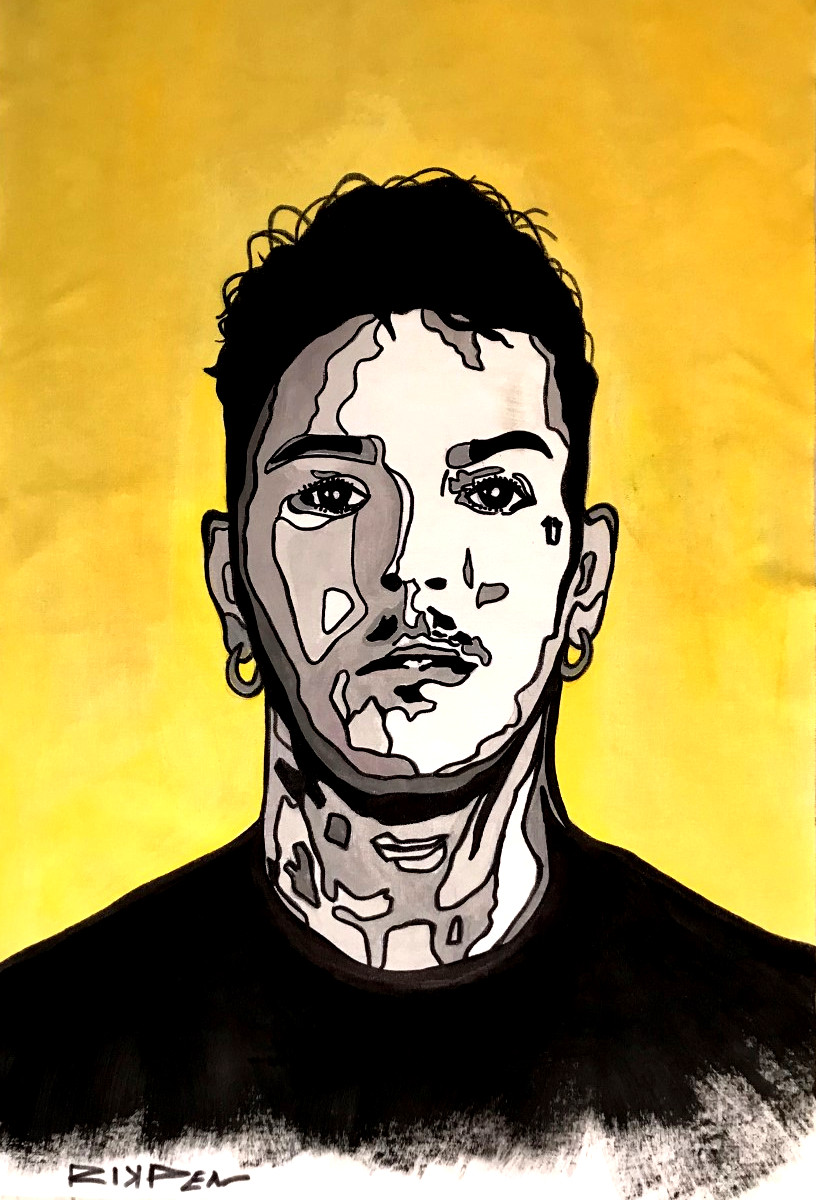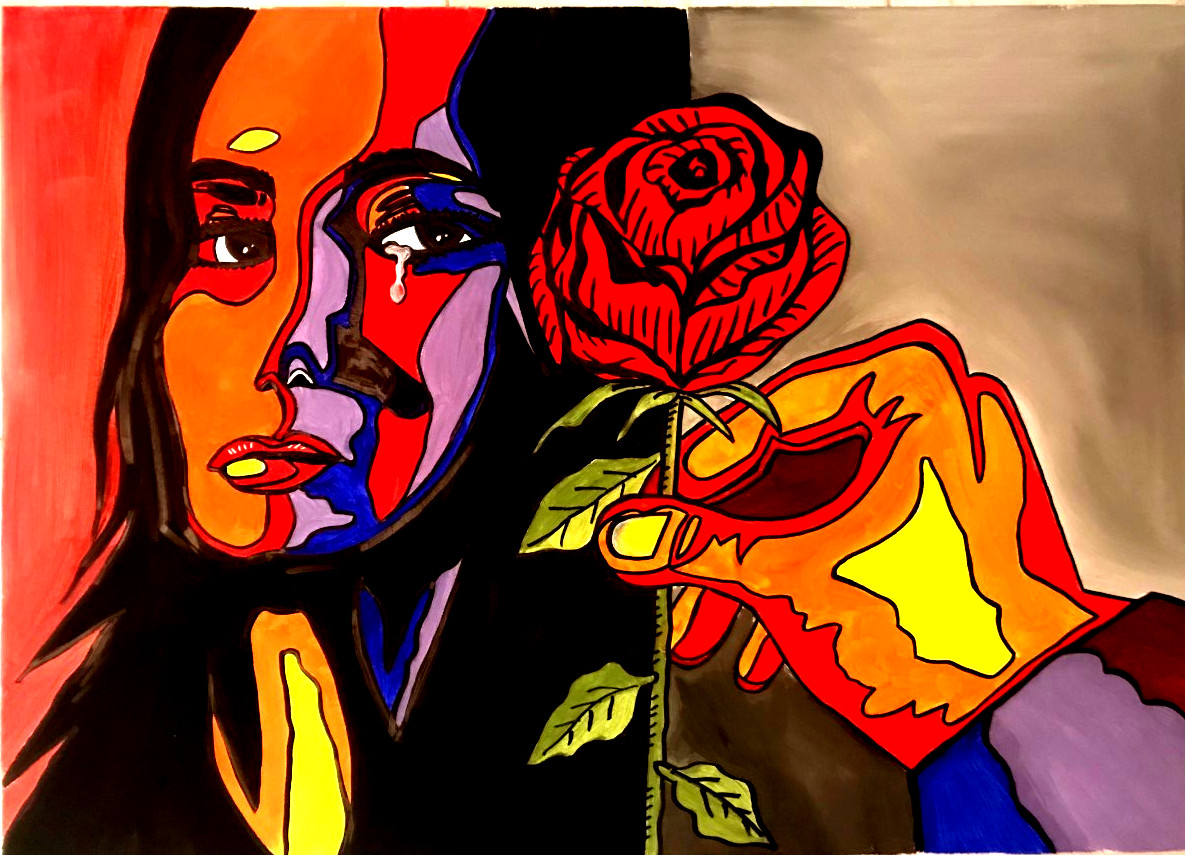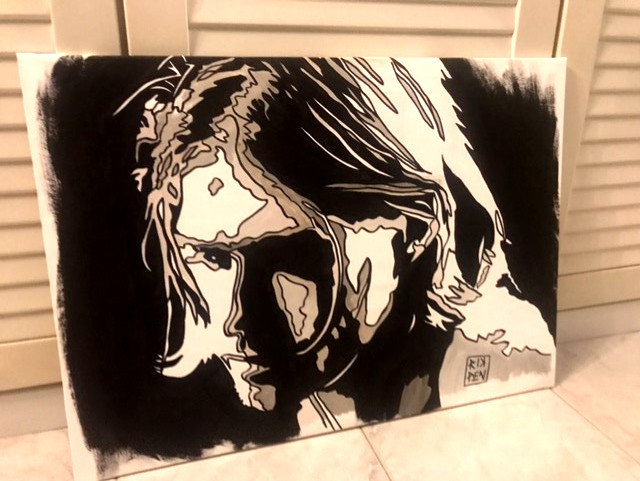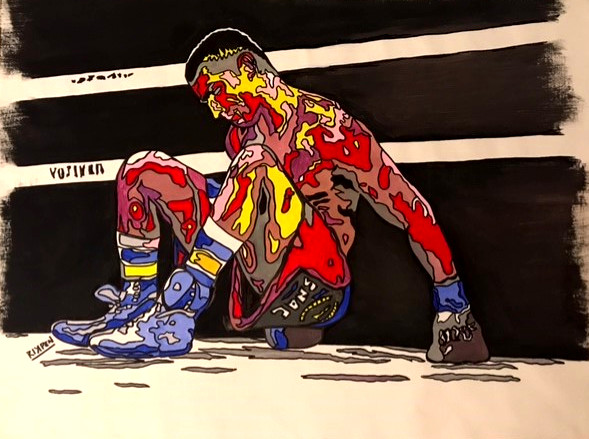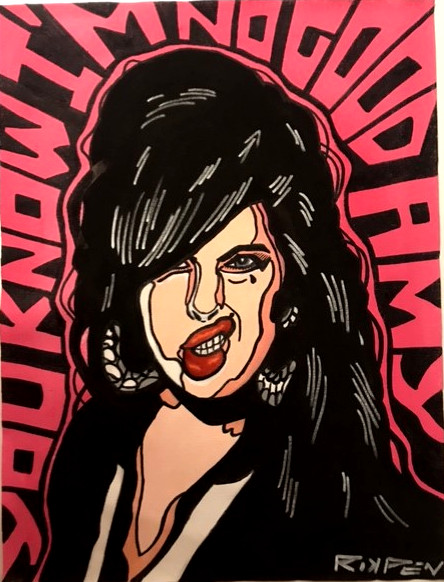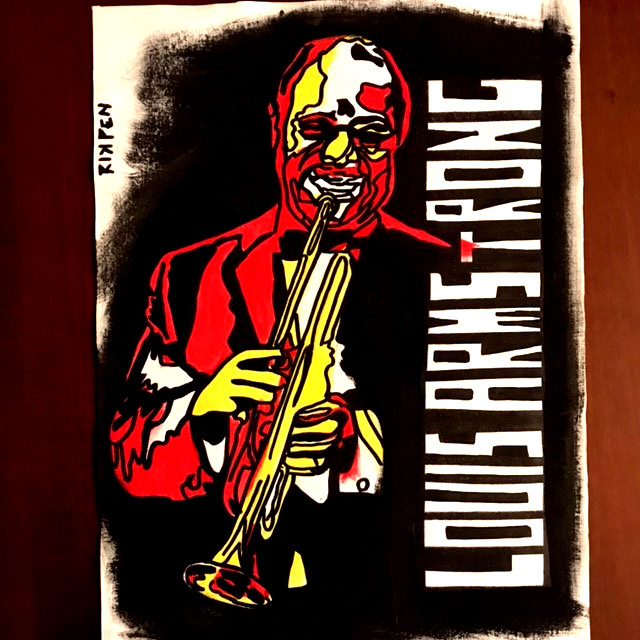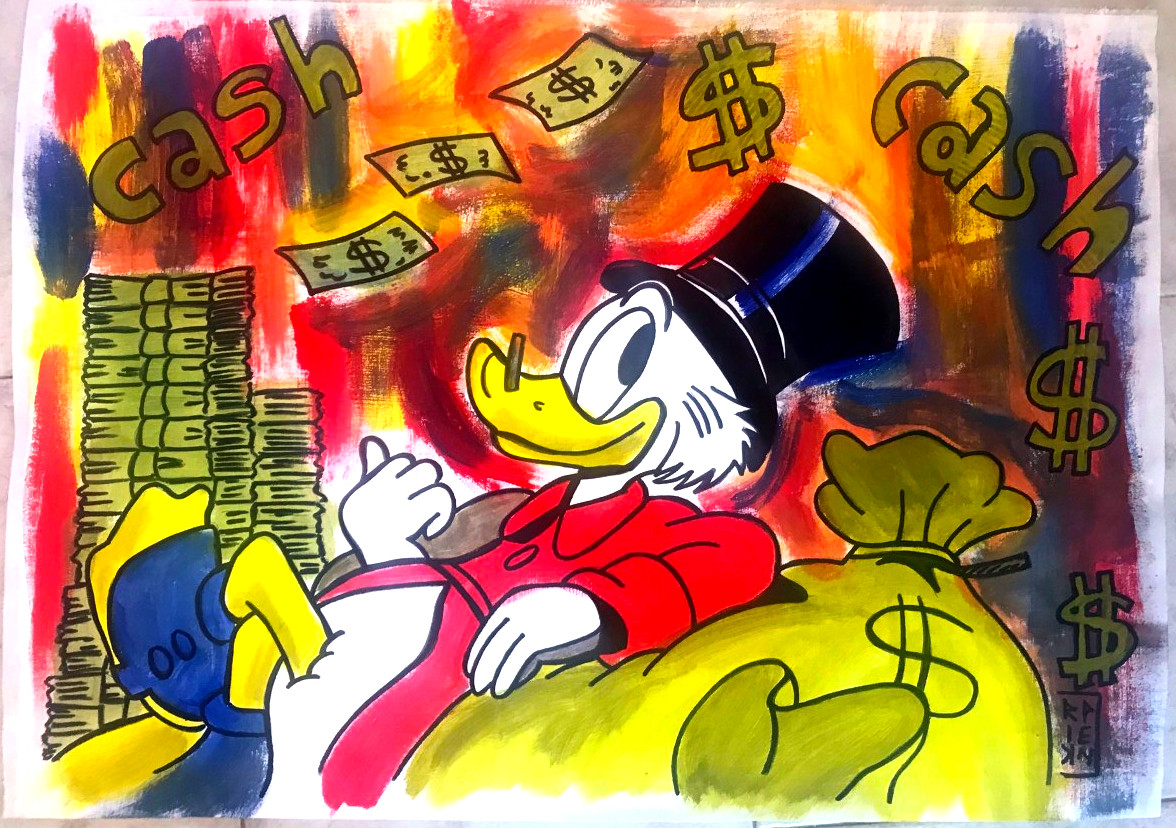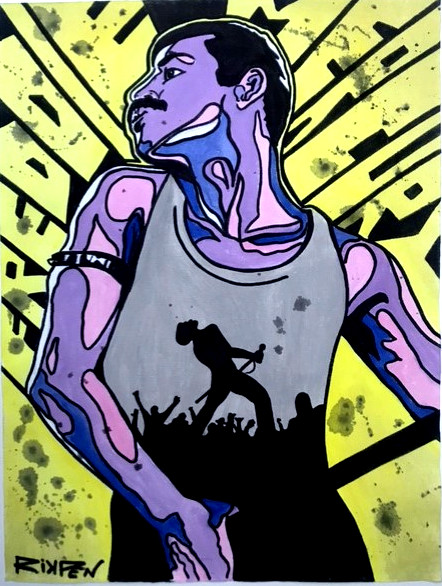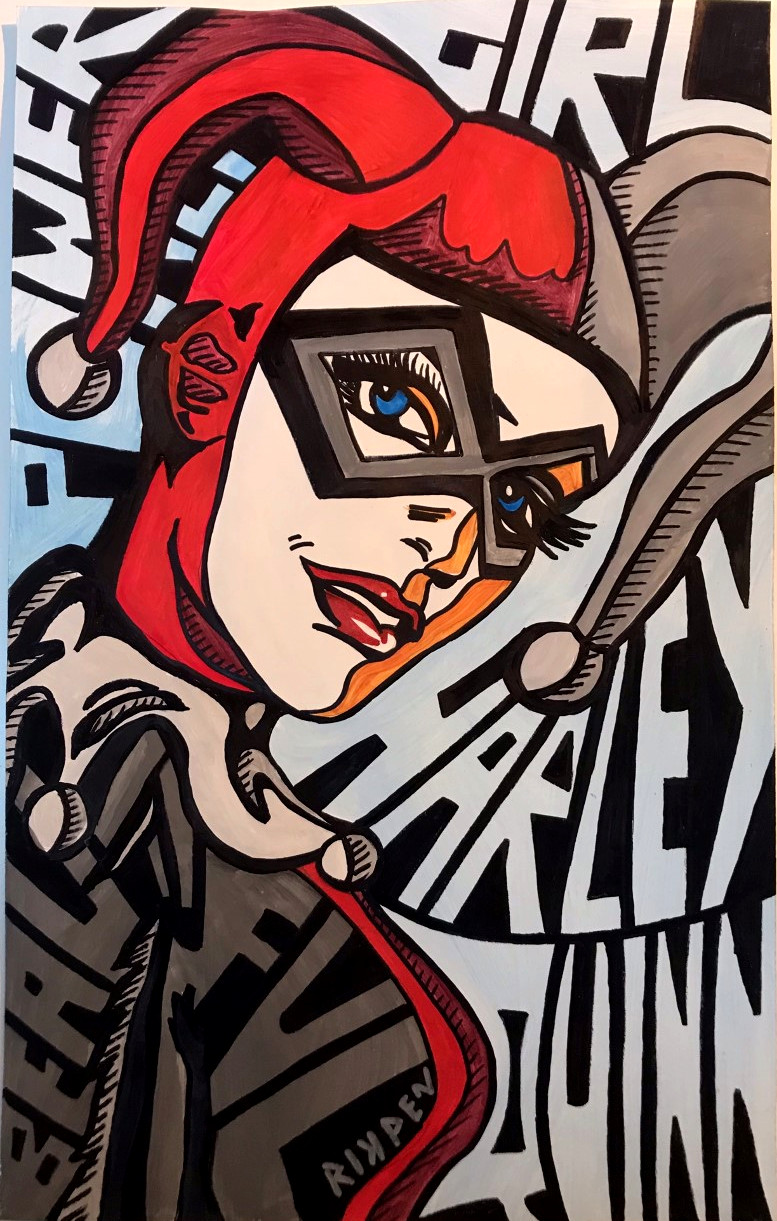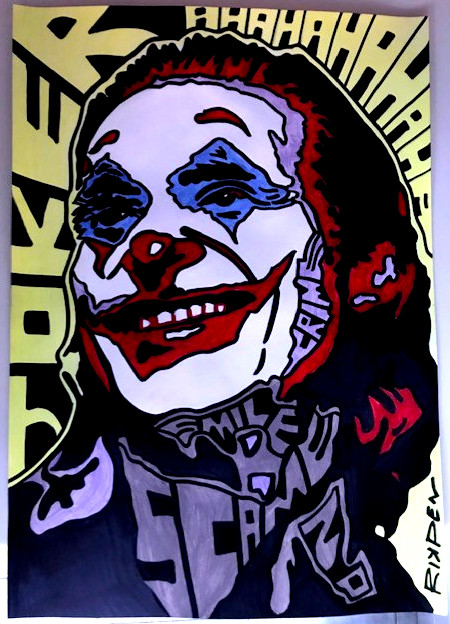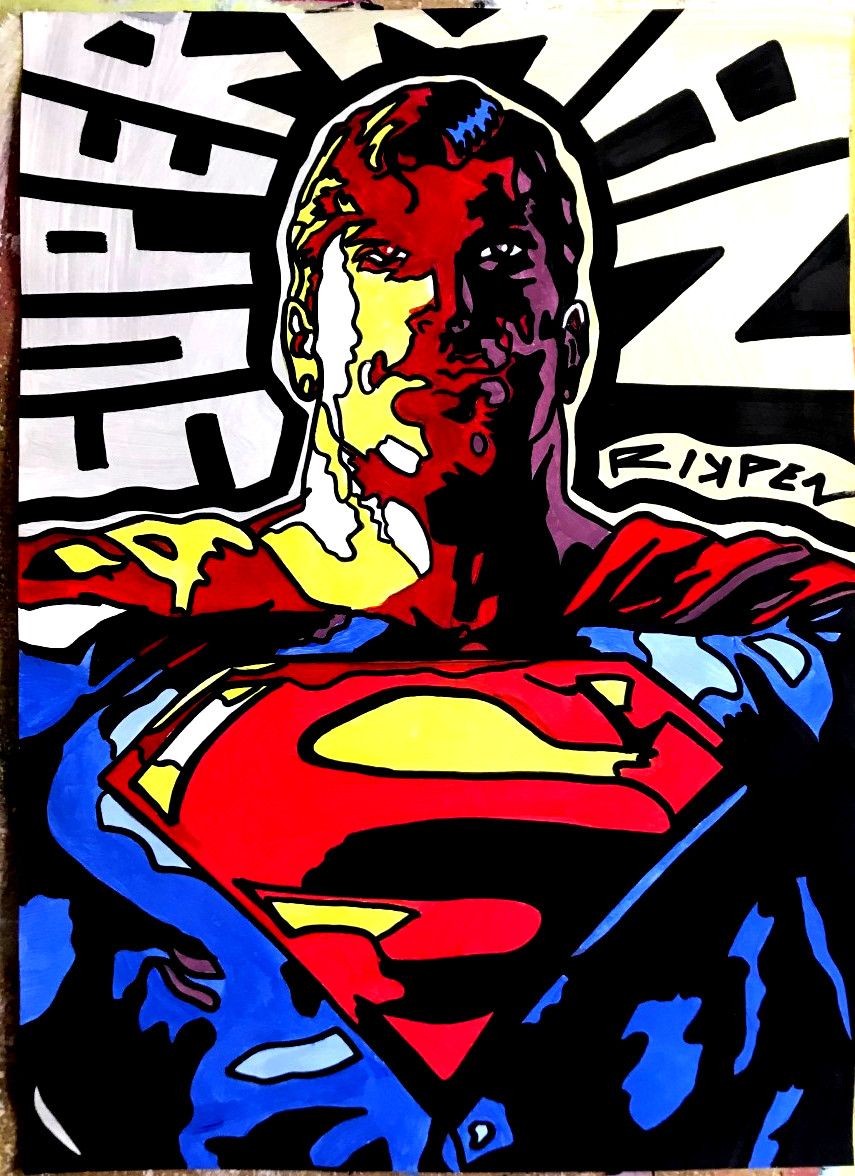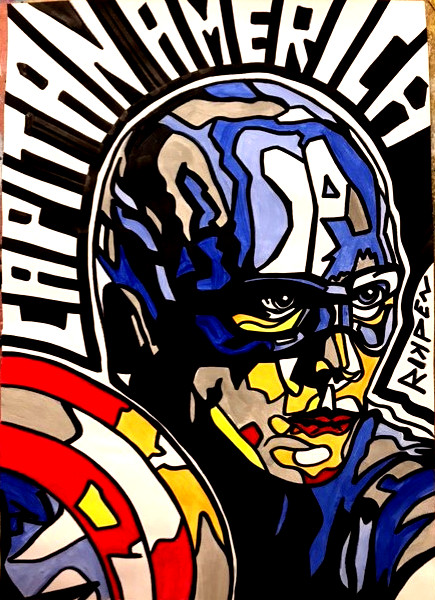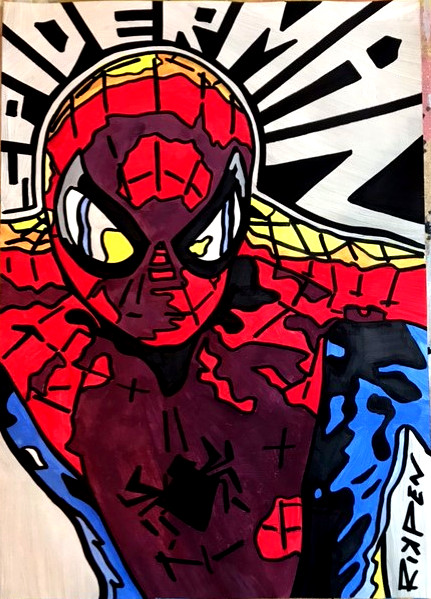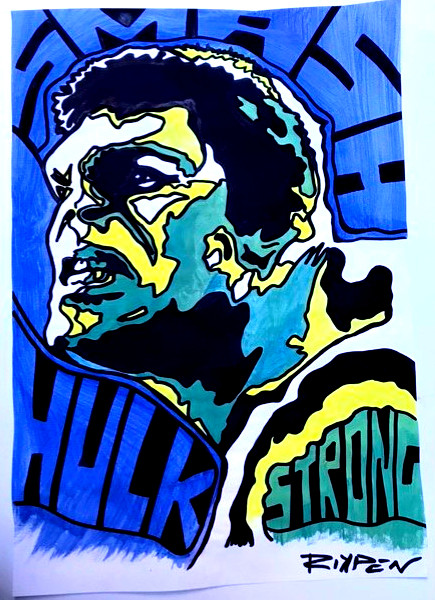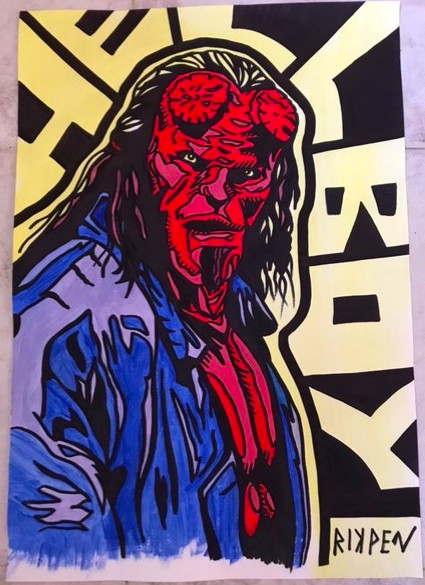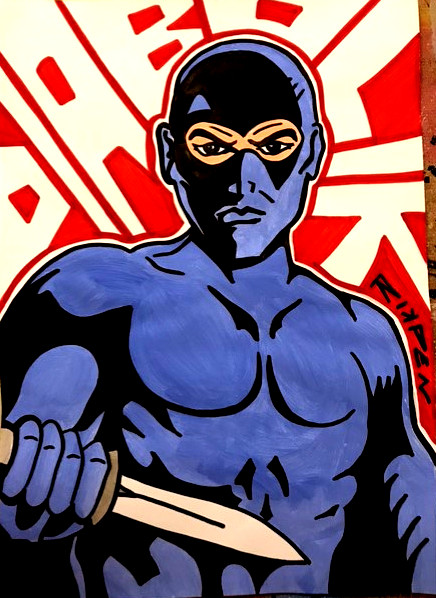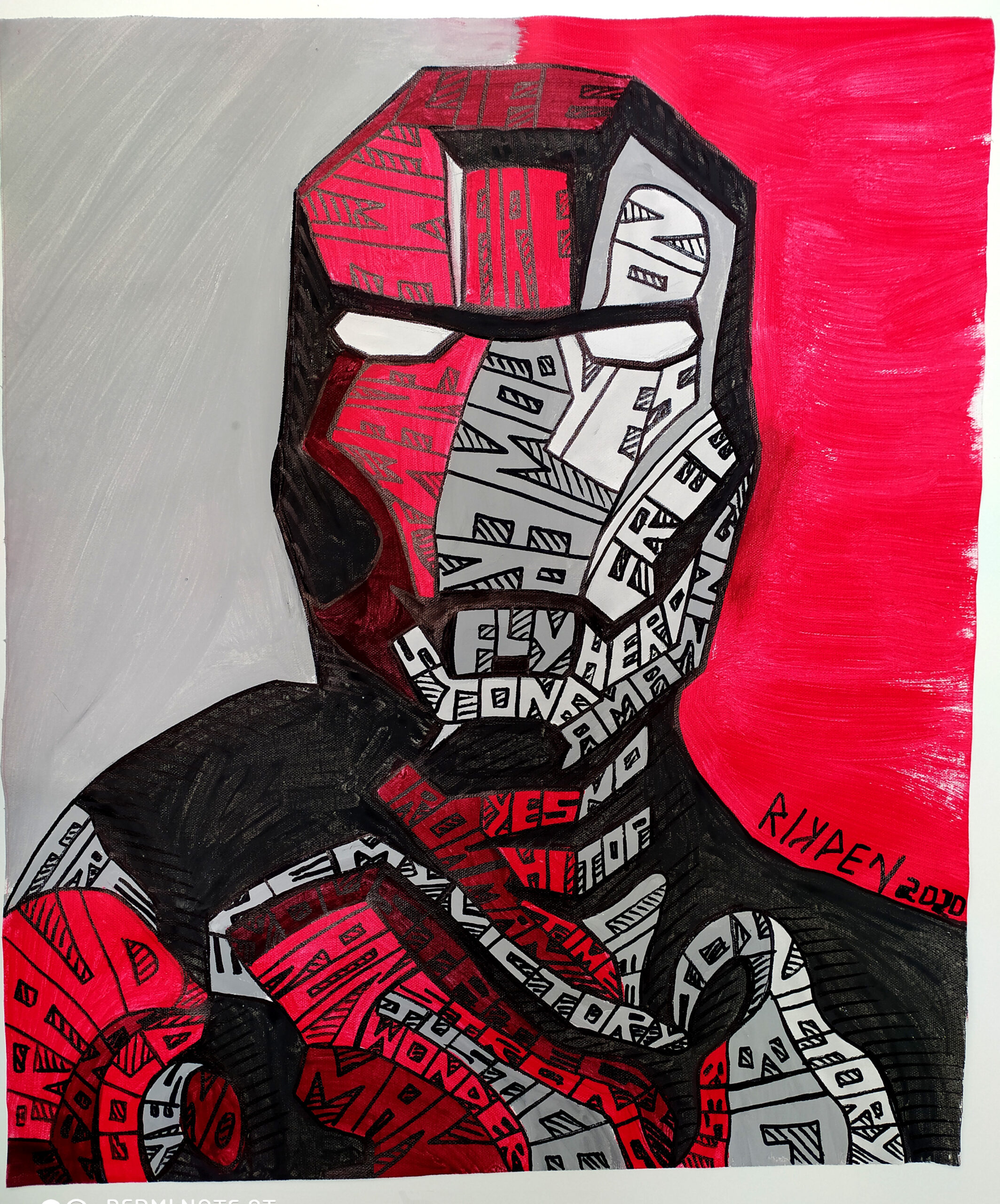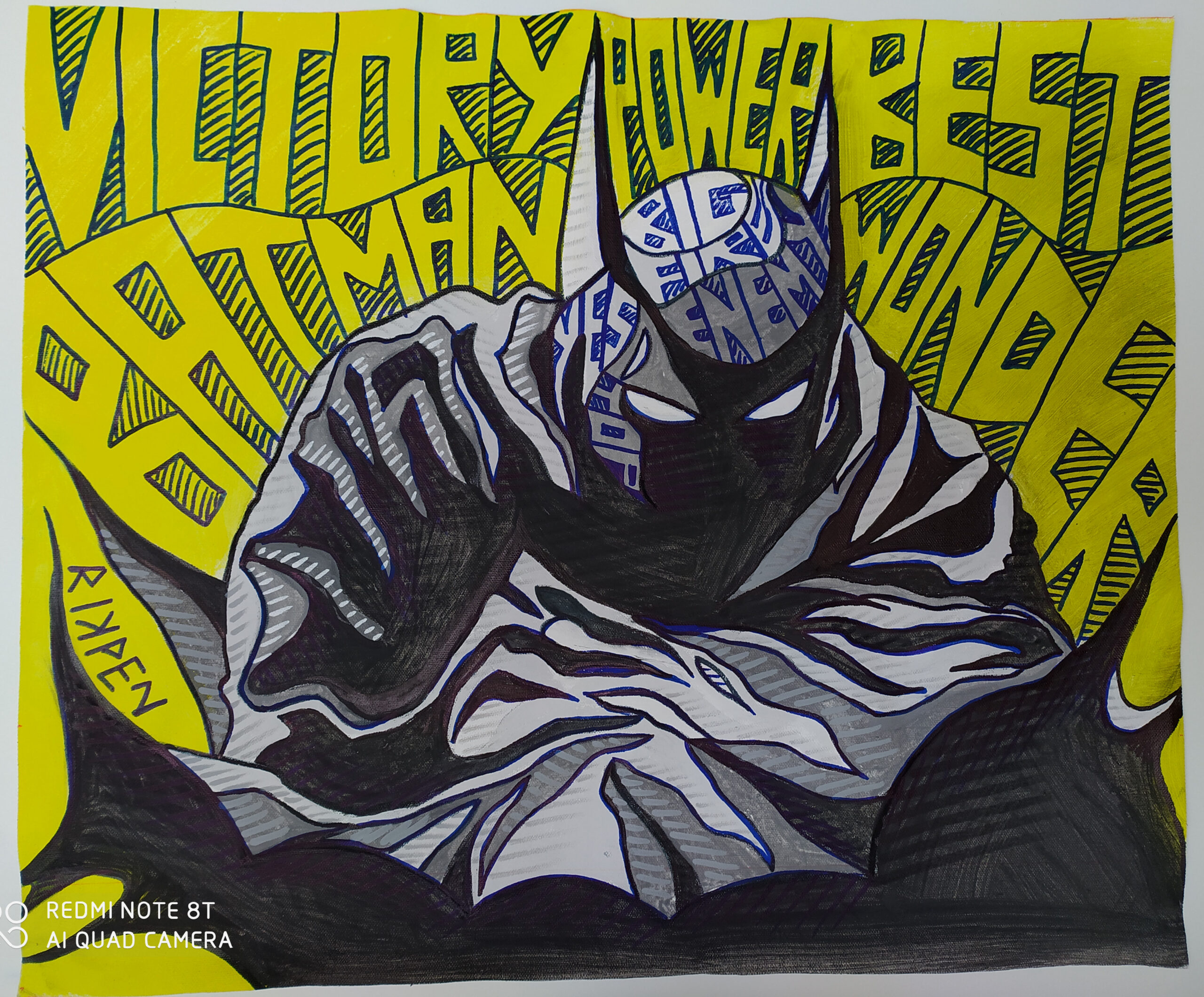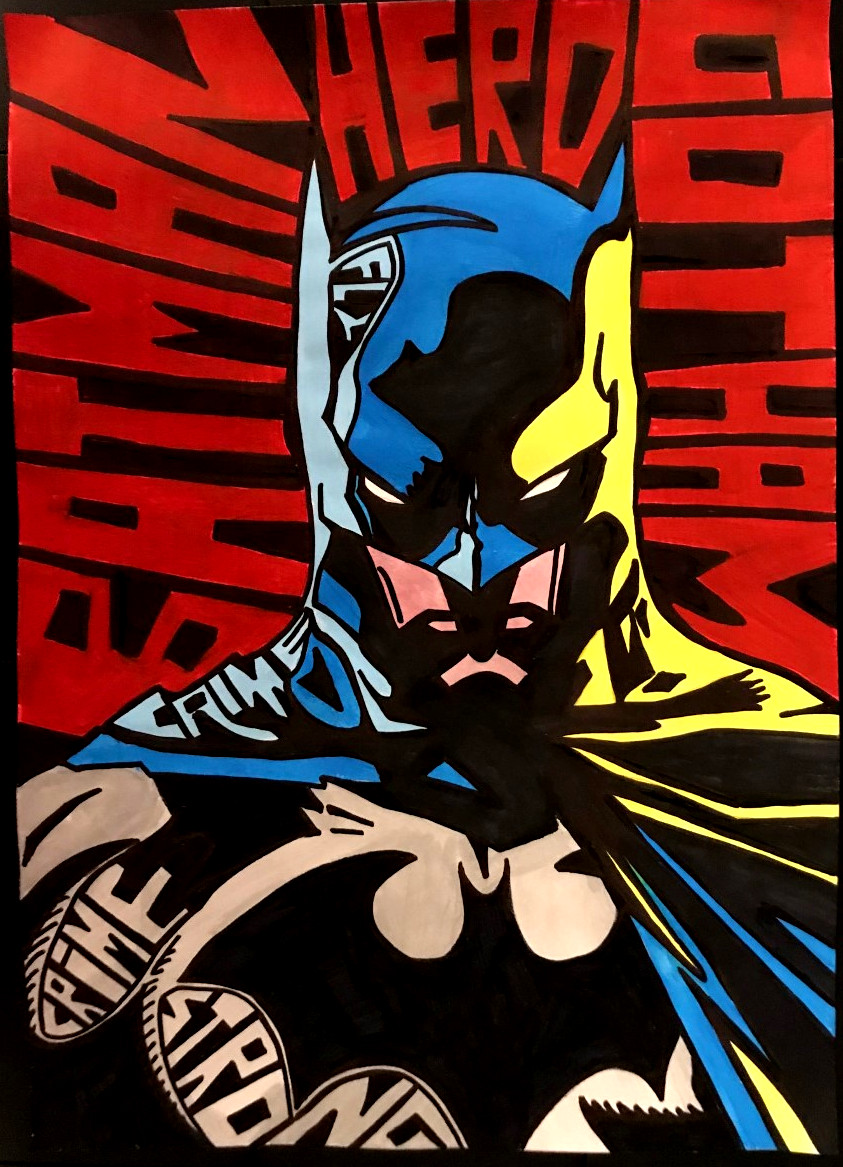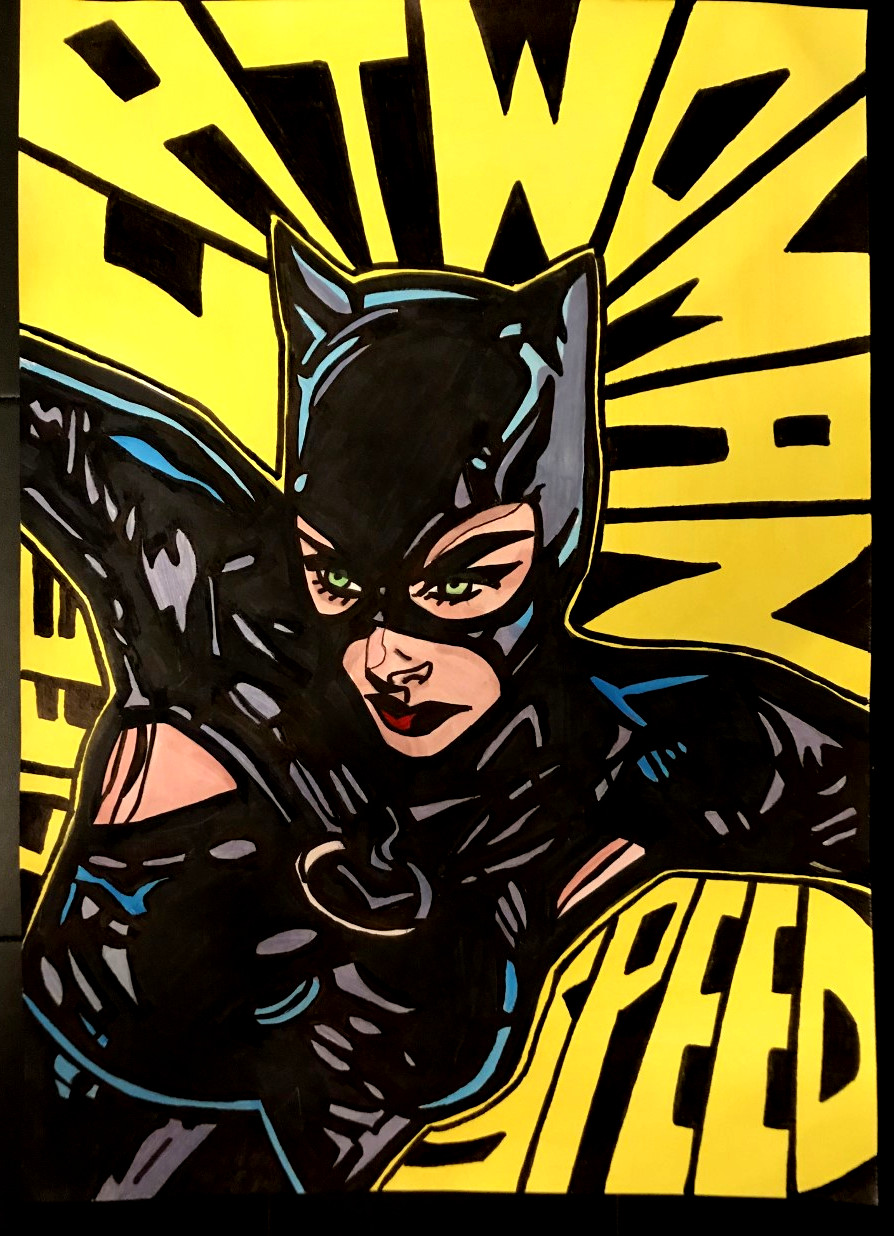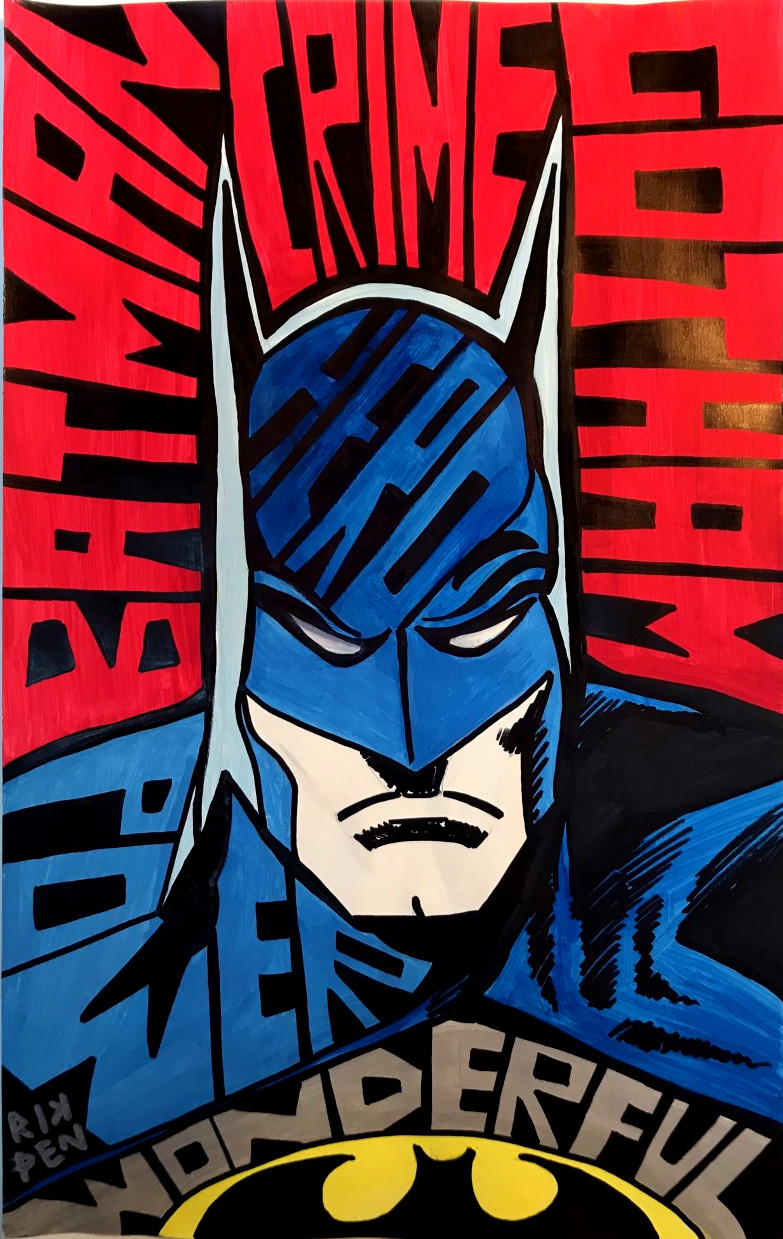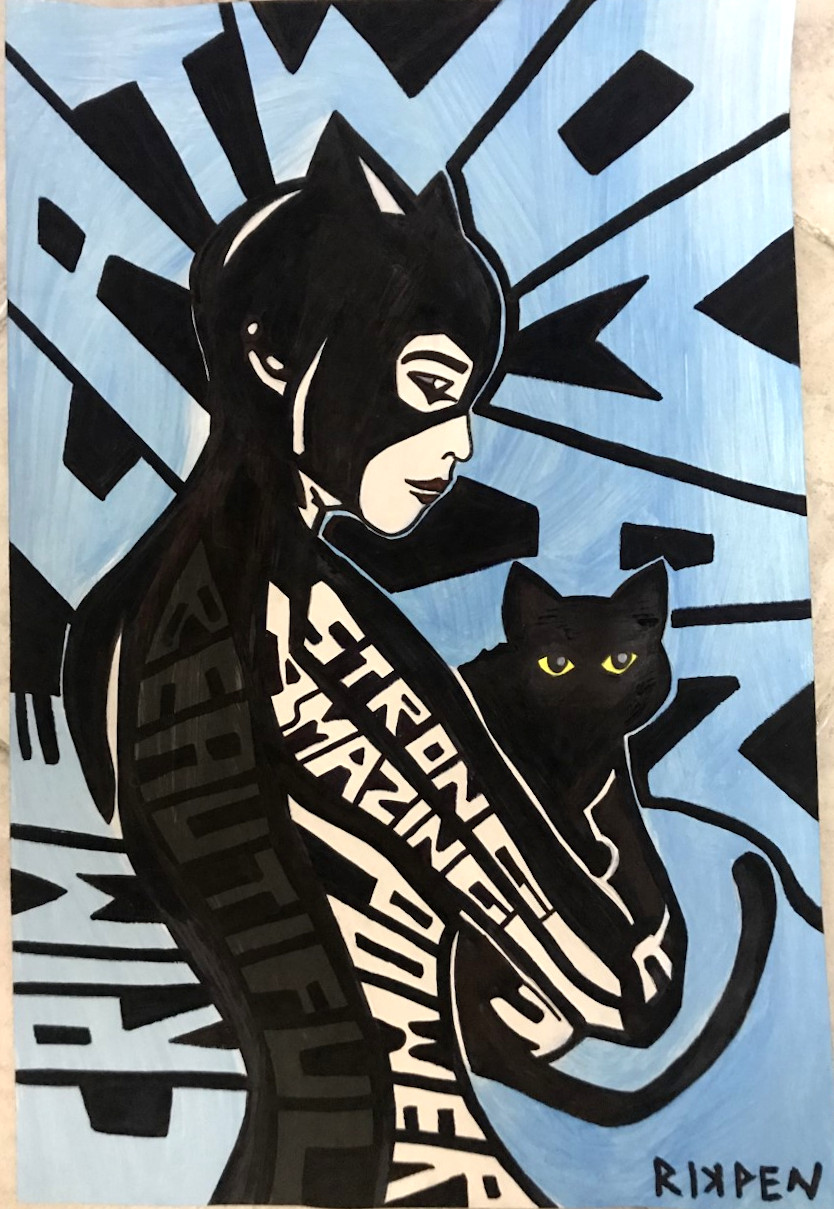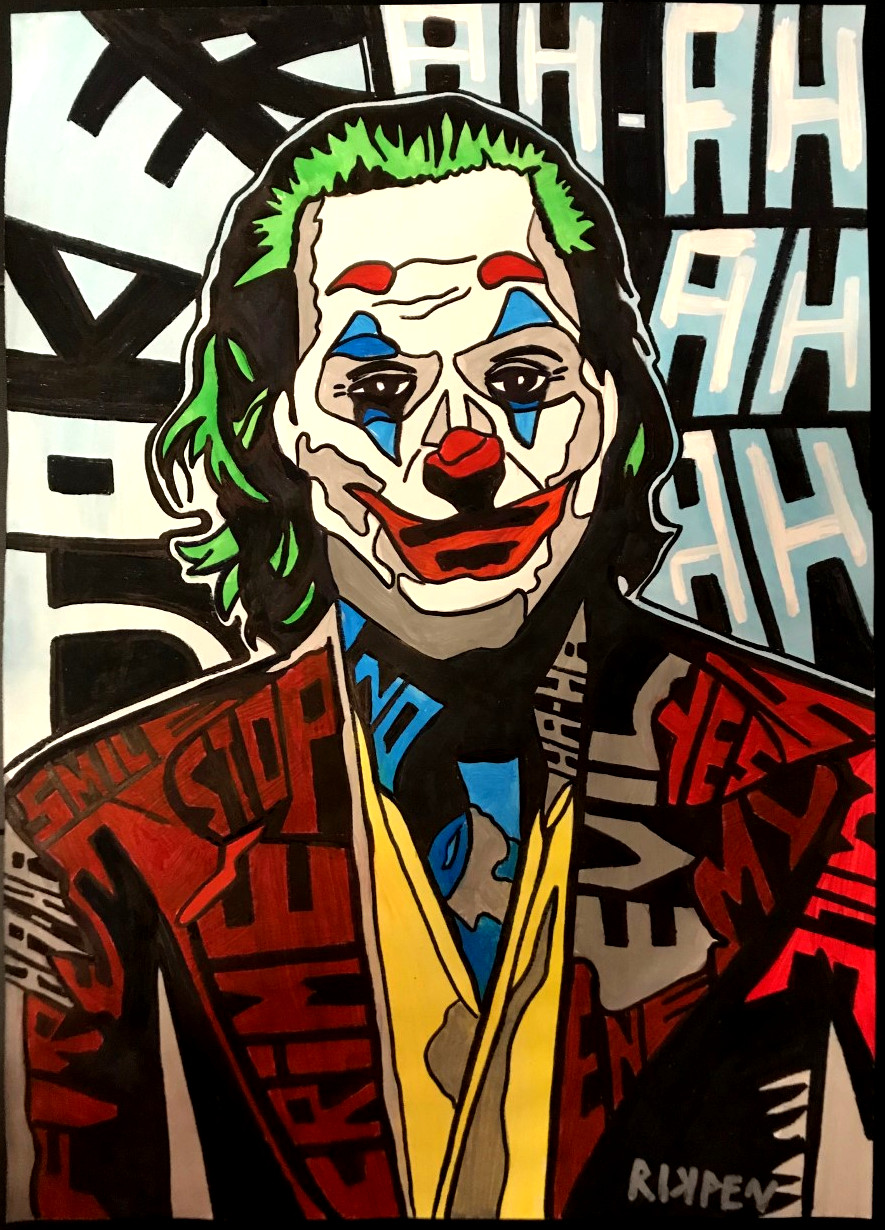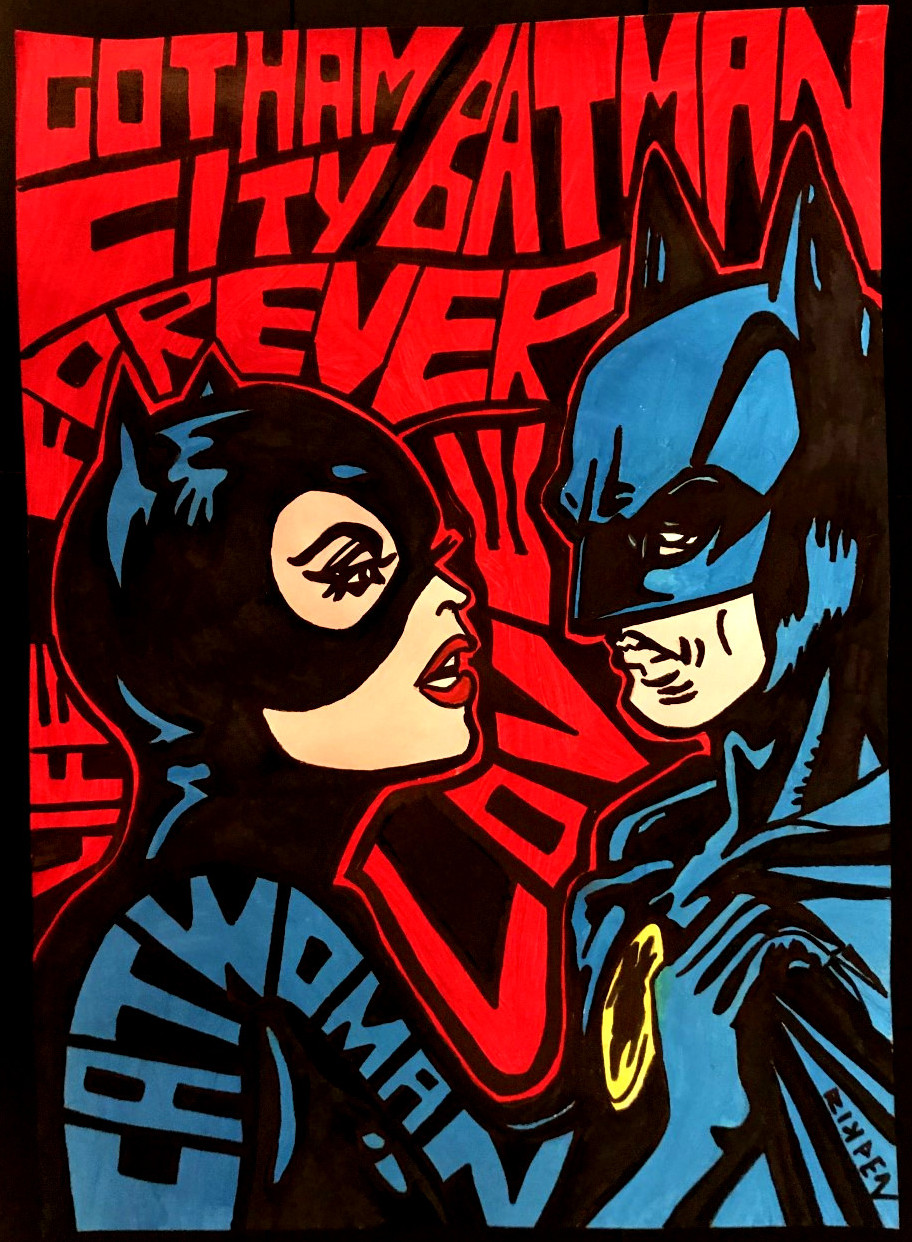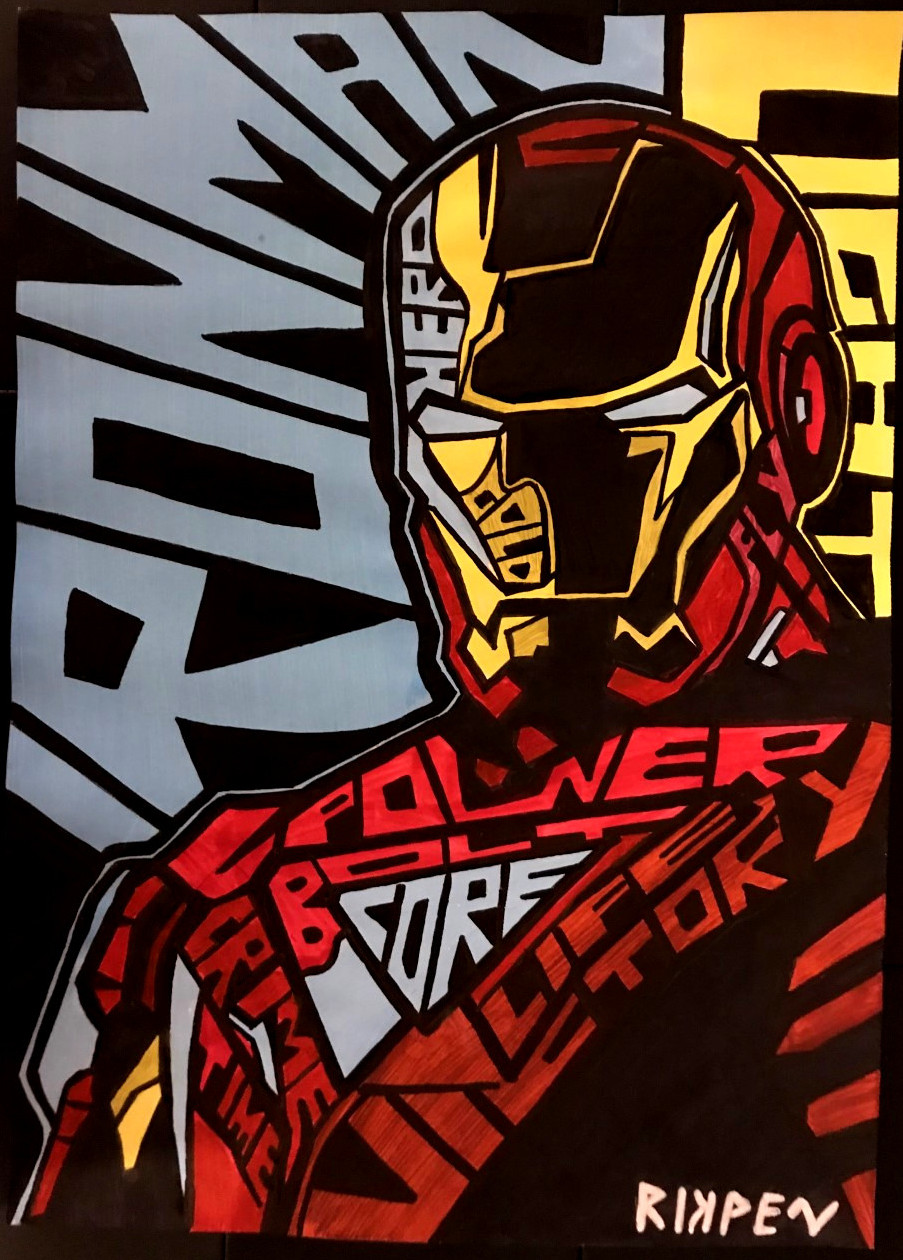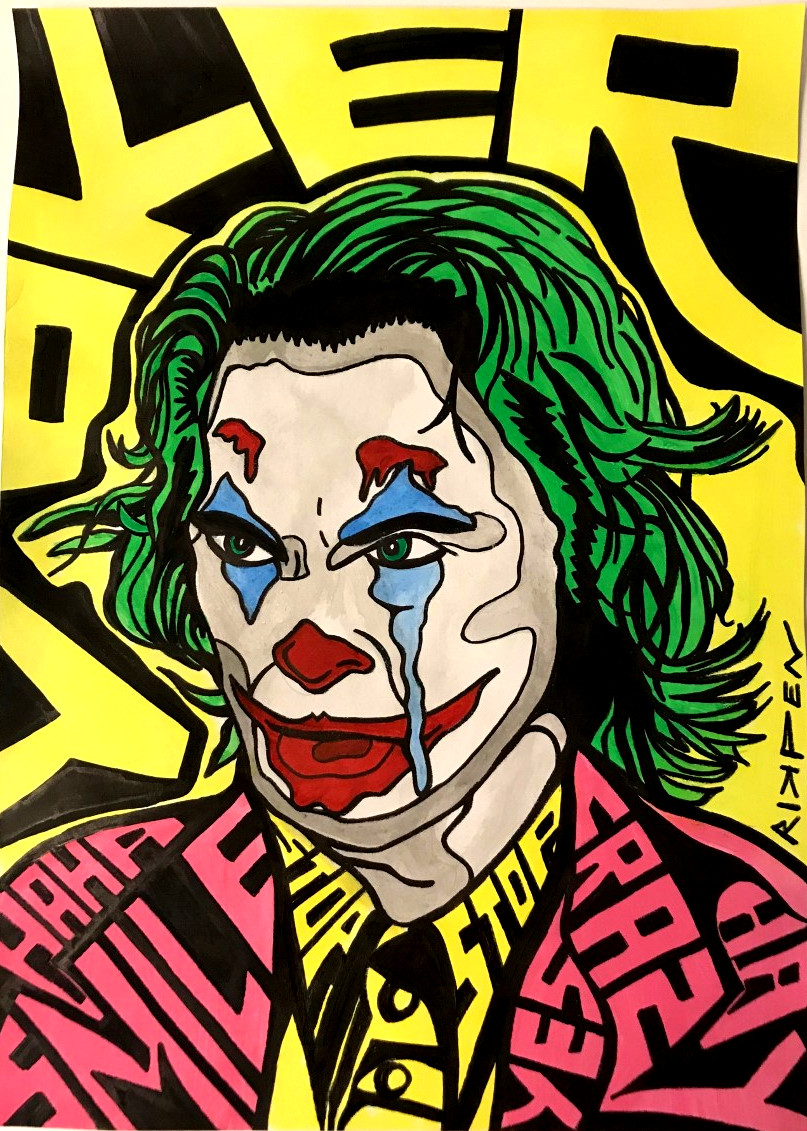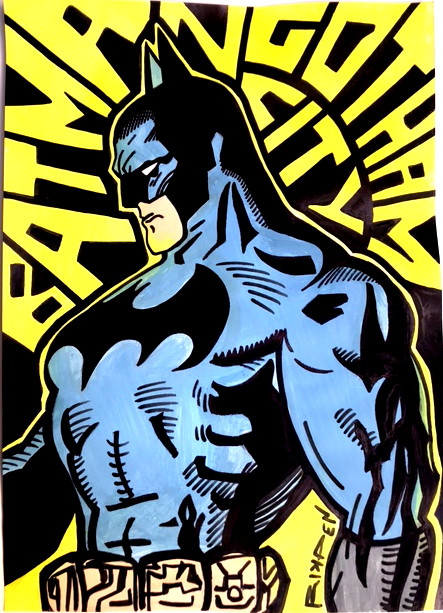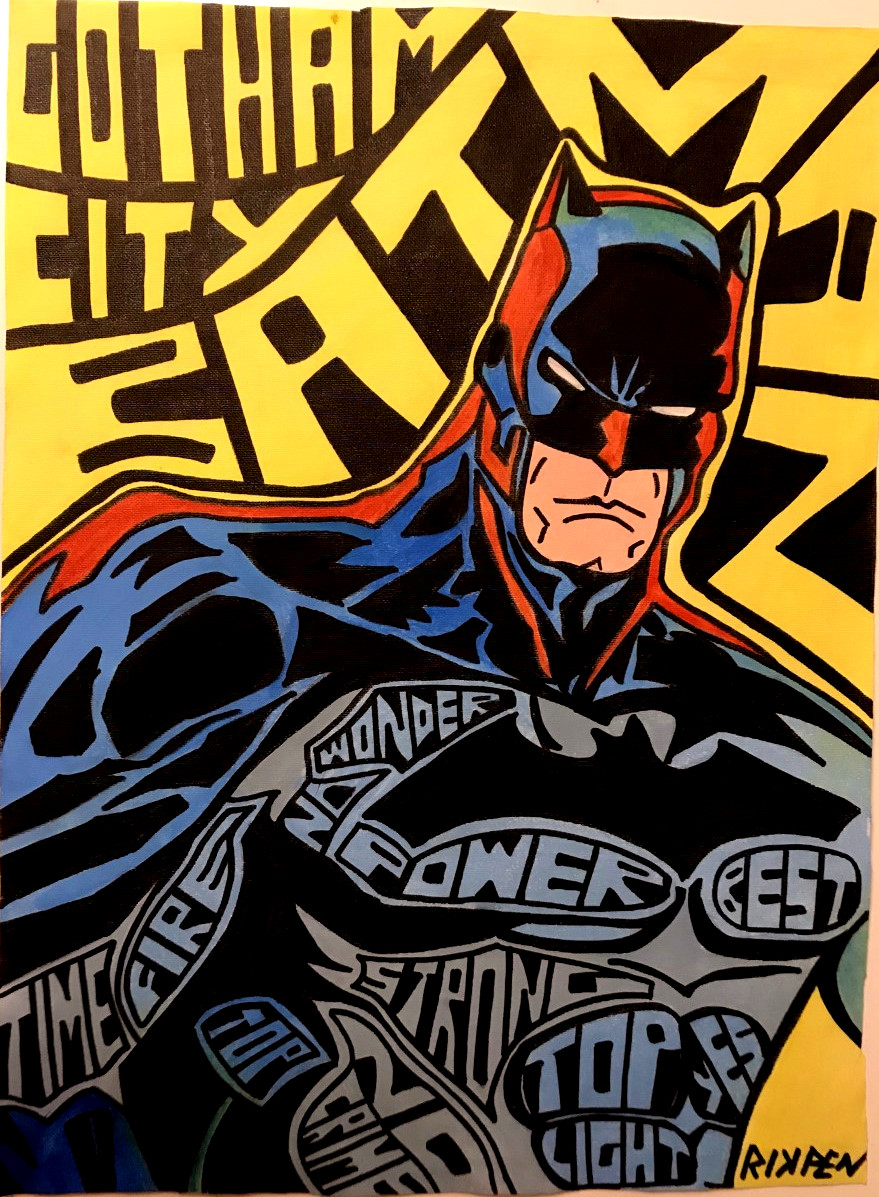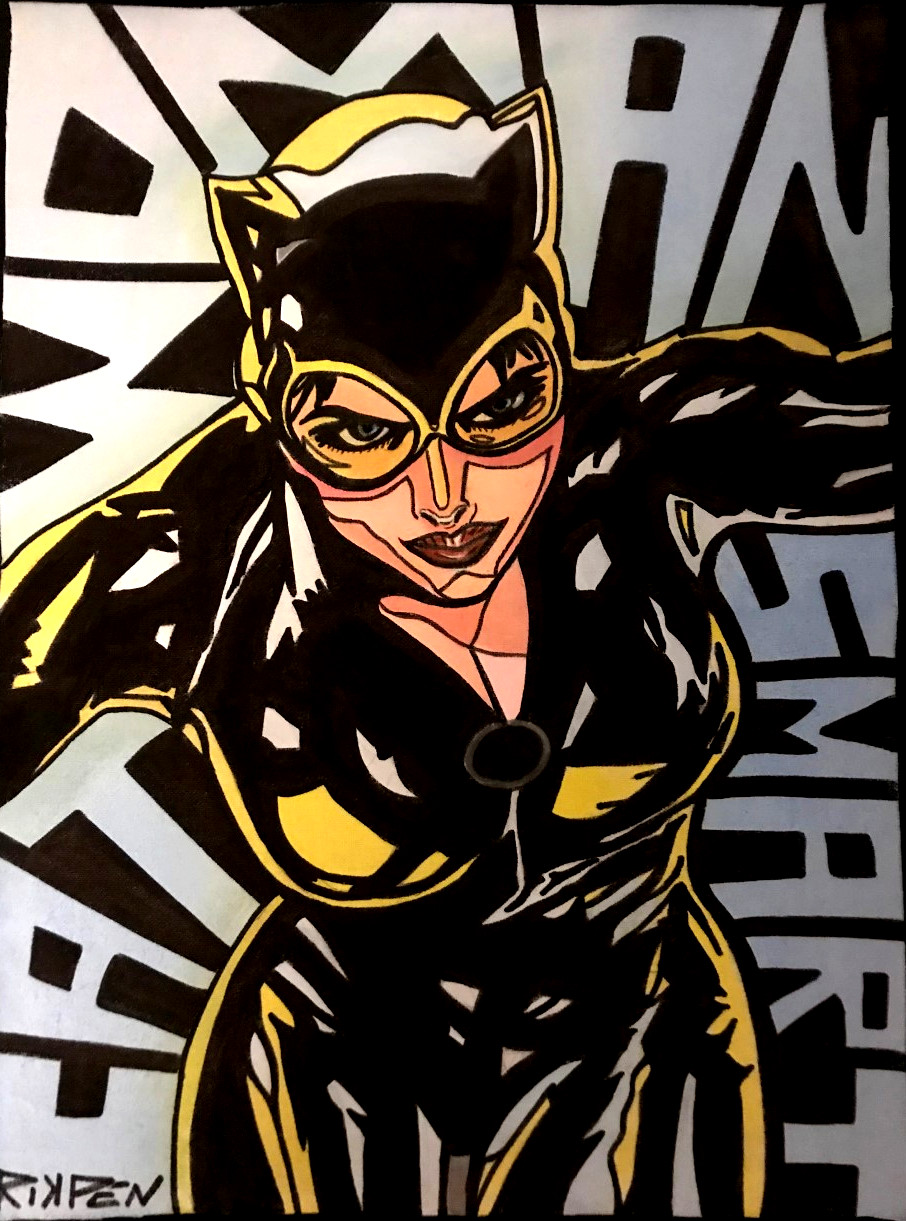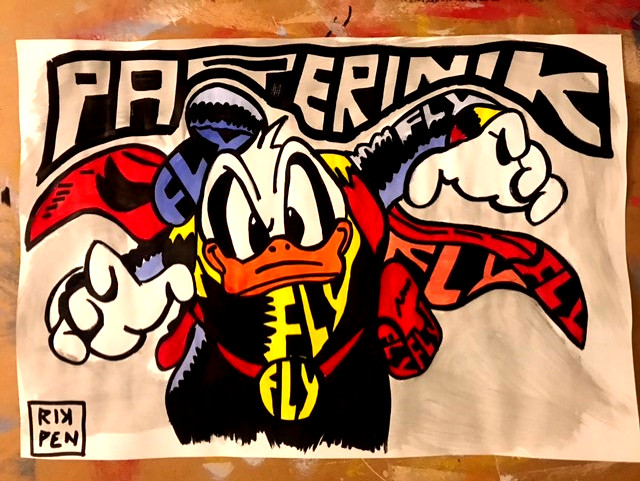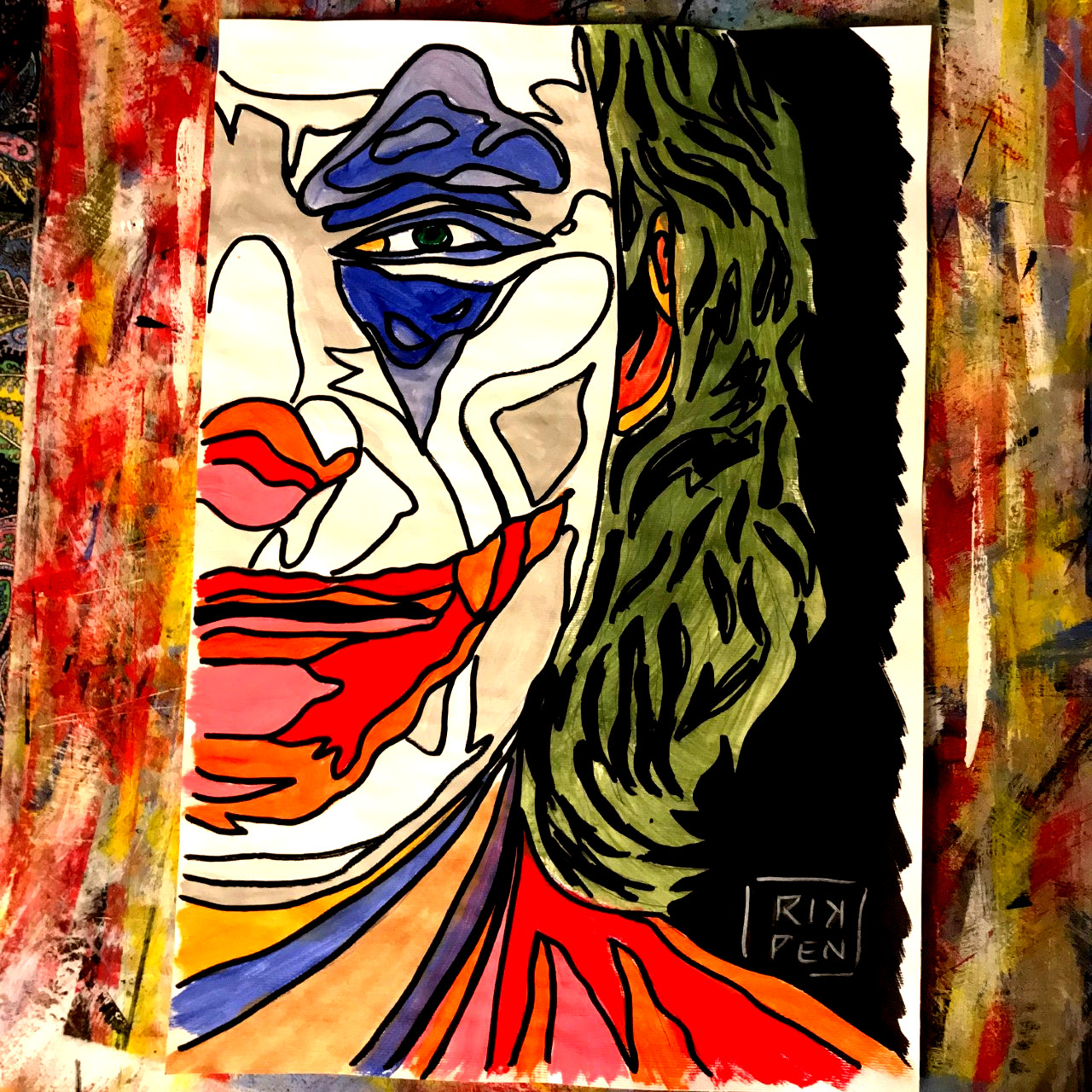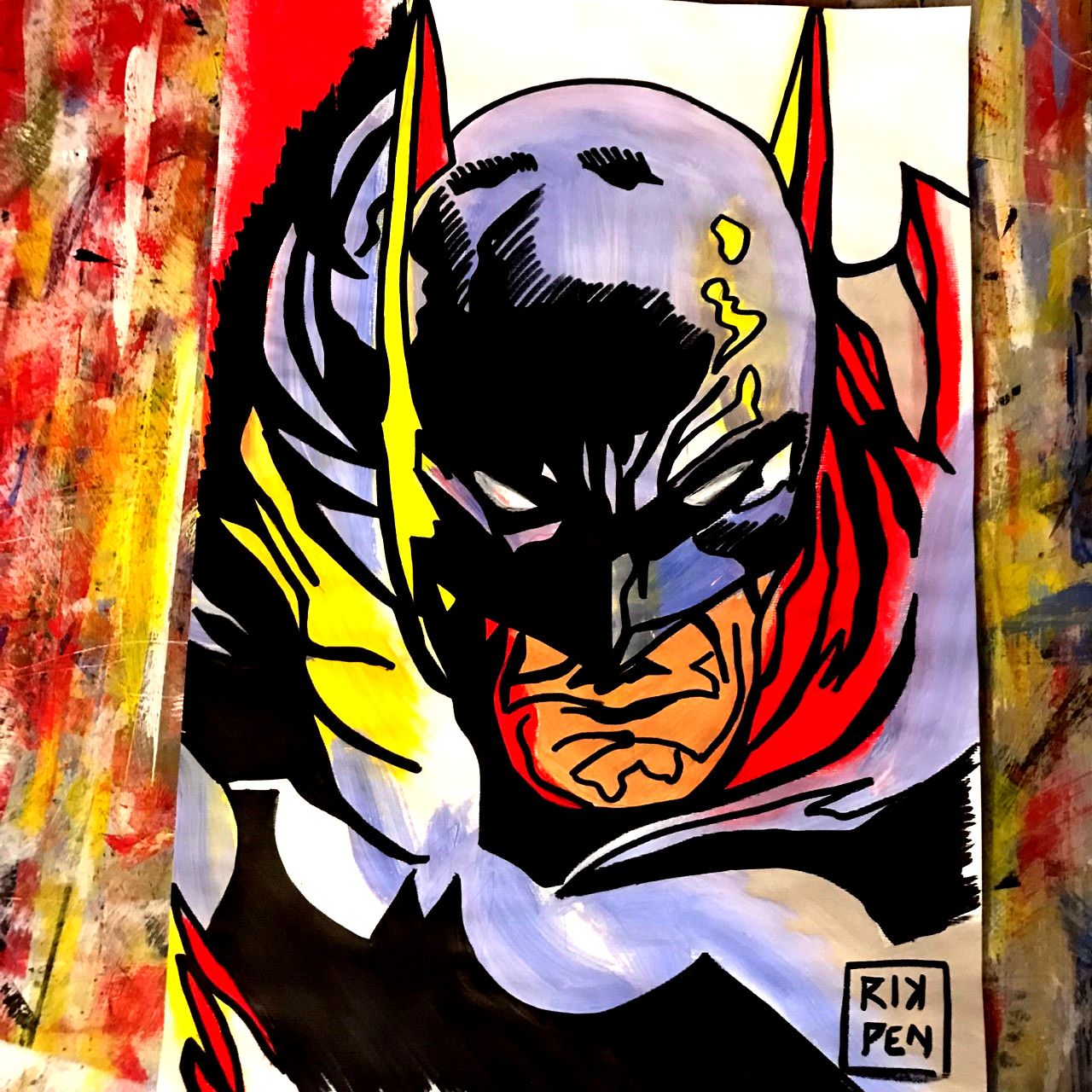 Quadri su legno riciclato / on recycled woods